Literally. Somewhere around the evening of January 28th I slipped on ice, fell backwards, hit the back of my head on the driveway & was knocked unconscious.
I say "somewhere" because I have no memory of hitting my head. At all. What I do remember is driving home, pulling into our driveway (which is notorious for having one nasty area that is very steep & is under a dense tree canopy, making it the perfect spot for melting snow to refreeze) & I remember my van skidding, trying to get up that slick, steep spot & then sliding backwards right into the dense snowpack that was still around from the big blizzard the week before. I remember trying several times to get my car out but since the van does not have 4 wheel drive it was pretty much impossible. I remember walking up to the house & thinking, "Well, what the heck do I do now?"
During the week of school being canceled we had to get pretty creative on ways to keep the kids entertained. I had two huge boxes that hadn't been broken down yet for recycling so I set them up in the living room with a bin of markers, stickers, pillows & blankets & let the girls go to town on creating their own little houses. Man, they loved those boxes, I think they'd still be living in them if I let them. Unfortunately for the box apartments I saw another use for them. I thought if I cut off the side flaps, you know, that would normally be used to close the boxes, I could maybe finagle them under the front two tires to hopefully give the van just enough traction to get out of the snow. I remember trying to cut the flaps off with scissors & cursing at the cardboard for being so darn impossible to cut through. I remember going into the kitchen, pulling open the knife drawer & picking up my good Wusthof serrated knife. I remember staring at the knife & contemplating in my head, "This will definitely cut the cardboard & the sooner I get the car out the sooner I can slip into some warm cozy pajamas & go to bed, BUT, cutting any sort of paper product will without a doubt dull the blade. Which would really suck." As I type this I'm shaking my head at how silly I was to actually stand there, holding the knife & debating in my head as to use whether or not to use it. After you read the rest of the story you'll get why now in hindsight I view things like inanimate objects with a different perspective. Next is where it gets a little fuzzy. I remember cutting one side panel off of each girl's box because I knew I was going to have two pissed off little princesses when they saw mommy slashed their cardboard apartments but at least if I took one from each box then I might possibly avoid adding the "IT'S NOT FAIRRRRR, why did you cut MY box and not HERS!?" Oh the way mommy brains work, sometimes I think my kids must have secret meetings & plot out how they're going to work me over next… I know I also grabbed a shovel & I remember trying to dig out the snow around the tires with the thought that it might help. And then, that's it. It's like the TV in my head just goes black.
I don't remember falling, I don't remember laying there, (which not to gross you out but by the puddle of blood I had to have been out at least a few minutes) I don't remember getting up & going back in the house. The next thing I remember is having a WICKED headache, and I'm a girl who has had headaches & migraines since I was a child & this was by far the worst I've ever experienced. I remember fumbling around the bathroom trying to find my migraine medication but it's very hard to describe how I felt aside from the headache. (keep in mind that I had no clue at this point that the back of my head was sliced open & that there was dried blood all in my hair) I knew I had migraine medication but I didn't know where, I also had what I'd best describe as vertigo, I would get dizzy & weak & need to sit down but I just assumed it was all from the headache. When I couldn't figure out where I kept my medication (it was on the top shelf of the linen closet in our bathroom, right where it always is) I decided to take a hot shower. Hot showers usually give me some relief when I have a headache, except this one was weird. And I don't mean to be vulgar but it speaks as to how odd head injuries can present themselves. I remember seeing blood streaming down my body when I got in the shower. I could smell it, I could taste it (which I now know is because it was in my hair & washing down my face) but I just could not figure out where the heck it was coming from. Even weirder is how little it concerned me. I remember thinking, "eh, it's just a nose bleed probably" all I could think about was how much my head hurt. I took two more showers during the night as sleeping was impossible, both times just as much blood & I was just as clueless.
The girls were with Peter that night, I later found out from the hospital routine testing that I had a UTI as well, but at the time I just knew I felt like crap & had asked him to take them for the night. Thank goodness I did, I can't imagine how it would have turned out if they were there to witness it all. Unfortunately, they weren't completely spared.
The next thing I remember is P banging on the door. At least it felt like banging, a pin dropping would have irritated my headache by that point. That's when I went into panic mode, at some point I had fallen asleep on the couch but I didn't know how I got there. P also almost never comes to the door anymore. It's sad but that's how bad our divorce has become, or at least that's why I think he doesn't get out of the car. He waits for the kids to come out or let's them get out on their own if he's dropping them off. Or at least I think that's why he acts the way he does, out of resentment, but obviously I don't know for sure, it's just a gut thing. So at this point my head still hurt terribly & now I have Peter & the girls at the door. I answer the door, and immediately he says to me "Why is there blood all over the driveway?!" One of the girls, I think it was Soph, says, "Mommy, why are your glasses broken? And there's blood all over them!?" Then Peter, "And your keys are in the driveway, and your van is in the snow, what did you do??" Just typing this is hard, I can feel my shoulders tensing up to my ears because the thought of how traumatizing this must have been for them, I hate even thinking about it.
To say I was confused by this dialogue is an understatement.
1. I'm panicked because I constantly feel like there's a bulls-eye on my back. Like any misstep I might make, P is waiting & ready to sick his legal pitbulls on me. There is no understanding or compassion, & the love? I don't know what he did with it. We were married for 8 years after all, but it certainly seems to have been locked away in a vault where he doesn't have to allow his heart or head to feel anything for me anymore. But like I said, that's my theory. 2. I can see from the front door that my glasses & keys are indeed on the driveway & I can't even come up with a lie to try & explain that one 3. I can see the girls are terrified. They were just looking up at me with those big brown eyes waiting for me to give an explanation that will comfort them & take away the worry that was written all over their little faces. So I lied. I told P that I was fine, mommy's van got stuck in the snow & I hit my head on the car door when I was trying to dig it out. That was enough to give them some relief & they came inside. P on the other hand was not so easily convinced. Nor should he have been. You find your wife's car stuck in the snow, her broken glasses are covered in blood & her car AND HOUSE keys are laying there too. He kept asking me what happened, over & over, but it didn't come across as a concerned about you questioning, it felt like an interrogation. He made some ridiculously absurd comments that alluded to me being drunk or high & he started saying things that are about the worst thing you could say to a mother. That he didn't feel comfortable leaving the girls with me, that he was going to call his attorney, & possibly take them away. Then he turned around & left. But not before using his cell phone to take pictures like he was documenting a crime scene. In retrospect what I just can't wrap my head around is WHY DID HE LEAVE? Not only if he was so concerned about my sobriety why would he leave the girls with me but also how could he leave me. This still hurts, that he knew enough to know that I needed help & he left anyway.
After his car was gone I went down to get my keys & glasses. Sure enough, there they were, my glasses, broken & twisted with splash marks of blood, my keys were there too, next to the shovel & cardboard. I stood there, bewildered, when it suddenly hit me. I had slipped on the ice while trying to dig my van out of the snow, & that blood, it was mine.
I went back inside & tried my best to just suck it up & act as normal as possible for the girls. It didn't work. Not only was my head throbbing like a firetruck siren but I wasn't myself. The girls wanted to watch a movie on my laptop but I couldn't remember the password. Things that you normally just do without thought because you've done them 100 times before, I couldn't remember. Sam later described it as "Mommy had aliens in her brain," again, cringing just typing that. I made it a couple of hours before I knew I had to see a doctor. I had figured out that the blood was coming from a wound on the back of my head & it wouldn't stop. My right shoulder was also incredibly sore, but the headache, it beat me down until I conceded & called my friend Megan to come & help me. She drove me to the hospital & kept the girls. We played it off that mommy was fine, she just needed to maybe get some stitches on her boo boo. Megan has two little girls around the same age as Sam & Sophie so thank goodness that was enticing enough & they didn't freak out about me leaving them. I went to Sibley hospital in DC, it's close to Megan's house & in my prior hospital experiences their ER has always been run like a well oiled machine.
NOT.THIS.TIME.
The wait wasn't terribly bad for the ER world but the doctor, let's just say was a little green. I told her about my headache & that my shoulder was hurting. I told her about the fall, or at least what I could remember of it. She ran bloodwork, took some tests & a urine sample. A few hours later, & after several IV medications, I felt the exact same. And it wasn't just the headache, by this point I had enough time to really think about what had happened, I also called my mom who I apparently had called twice the night before. Once right before I fell & again around a hour-ish later. She said I sounded confused & "off". The Dr treating me, who was actually a PA (physician's assistant) came in to tell me about my UTI & that she was writing me a prescription for an antibiotic & was discharging me. In all my ER trips I can never think of a time where I wanted to stay. I just knew something was really wrong. I told her this & she reassured me that I was fine, I felt awkward about it but I was adamant, "Something isn't right, I can tell something is wrong" She said to hold on & she soon came back with the attending physician. The man spoke to me like I was 5. "Ooo, yeeah, those migraines can be tricky stuff, I'm sure that feels realllly bad, poor you." I told him that this wasn't like my normal migraines & again said that I had fallen, hit my head & couldn't remember it. Do you know what this man said to me? I am fuming just thinking about it. He said, without even examining my head whatsoever, "You know people think that you can stay in the hospital & get some rest but you'll actually feel so much better at home. Here people will be bothering you, and coming in all night. You'll feel so much better at home. Just go home." Doctors, especially when you're in a vulnerable position, like being in the ER, can become a kind of authority figure. People, including me, often are uncomfortable arguing with them. I knew he was wrong, not only was he patronizing me but he wasn't being a good doctor, WHEN SOMEONE TELLS YOU THEY HIT THEIR HEAD, LOST CONSCIOUSNESS, AND WAS STILL BLEEDING YOU AT LEAST LOOK AT THE PERSON'S HEAD. I'm not sure if I was in shock by this man's actions or was just too exhausted to argue anymore but I just said, "Ok." By this time it was late at night, past the 24hr mark from when I fell, & I had to call a cab to take me home. Meg had taken the girls to P's apartment. That was another level of stress for me, he was texting me not to ask how I was, or what he could do to help, but I received several texts that he was upset that I had called Megan & not him. He said he would have been happy to help & would be more compassionate if I had made him my person that you call when you need help. I think even now that some time has passed he still doesn't understand why I didn't feel safe enough to have called him for help. After the way he had acted that morning, I'm supposed to be able to trust him enough to expose my vulnerable situation? You know what, I don't want to say anymore about him. There is much much more that I'm leaving out at this time because to make this an ex-husband bashfest would make me no better than the way he continues to speak about me…on the radio. I haven't figured out how to balance wanting to be honest & needing to share my truth, to maybe help others not feel alone in their own vulnerable situation, but where is that line between turning the other cheek while not allowing someone to make you their personal doormat?
::stepping down & pushing soapbox back under the bed::
After a cab ride which felt like an eternity I was back home. It was another night of no sleep, hot showers & literally watching time go by on my bedroom clock. By the time morning came I was DONE. It was past the 36 hour mark from when I slipped on the ice & literally, knocked myself out & it was still bleeding! I've never needed stitches or staples but I now know that if a wound doesn't clot on it's own after a few hours, much less a few days, then you need to have it closed by a doctor. I didn't even get out of my pajamas or put on a bra, I just put on my coat, Uggs & grabbed my keys. I had enough and come hell or high water I was going to get a doctor to help me! I made the stupid decision to try & drive myself to the hospital, first though I had to get it out of it's snow trap. I tried & tried, turned wheels different ways, hit the gas pedal forward & then in reverse, nothing. Around this point a very kind neighbor was driving by & saw my embarrassing situation. He poured some snow melter around my tires & coached me on what to do behind the wheel. I tried to act as normal as possible & every time he walked around my van I prayed that he wouldn't see the blood stain that was still on the driveway. How messed up is that? I was more concerned with being embarrassed that someone would see that I was injured & needed help than I was worried that my head was bleeding for 2+ days. Humans are such weird creatures.
Eventually we did get her out of the snow & onto to solid pavement but now I see that my van was on empty & according to the car had 2 miles before I would run out of gas. I drove & prayed & drove, & it hit zero right as I coasted into the gas station. I was still wobbly (I'm sure not eating much of anything for two days didn't help) & it took everything I had in me to get out of the car & attempt to pump gas. There was just one problem, I couldn't remember my pin number. I also had no cash. That was the stick a fork in me I'm done moment. My brain literally could not process how to come up with a solution for the situation. So I called Megan, again. She was at an appointment & couldn't come to get me. P was on the air finishing up the morning show so there was no asking him even if I wanted to. No one was picking up their phones & when Megan called back to check in on me I just broke down. She said what I already knew but desperately didn't want to do, call 9-1-1.
I've never called 9-1-1 before, please tell me I'm not the only one who is terrified by the thought. Like they're going to get there & be like, you seem fine, this isn't an emergency & now we're going to take you to jail for falsifying an emergency only phone call. Weird, weird, creatures we are.
The paramedics arrived a few minutes later & I slumped down in my seat praying that no one I knew was going to see me. It's so stupid, I needed help but I guess knowing that you need help & asking for it are much harder than I realized. The two guys were so kind, they asked if I could walk to the ambulance & I said yes, but as soon as I tried to get out of my van my legs turned into jelly, I think at that point my body said, "What? Help is here now? Ok, cool, I'M OUT." Luckily for me the paramedics were prepared that I might be a little wobbly & caught me before I could fall & probably smack my head again. This time I didn't go to Sibley, they took me to Suburban, a hospital I didn't even know existed. The ride to the hospital was surreal to put it mildly, every pothole or turn made my head scream at me, my mind raced thinking about how many other people had been where I was at, looking at the ceiling of the inside of an ambulance. I wondered if any had died there. There must have been, yes? I thought of my girls & tried to not hyperventilate. I had on my big puffy coat which the paramedic had to take off to get a proper blood pressure reading. Have you ever heard about the girl who's mom warns her to never leave the house without underwear on because if she got into a car accident & they had to cut her pants off she would be pantyless? As if you were seriously injured enough to have your pants cut off you would be concerned with the fact that you weren't wearing any panties. Well, same theory applies for not having a bra on under your coat, especially if you're in the back of an ambulance, in the middle of winter, a very brisk winter. Got my point? No pun intended.
Anyway, somehow, I think on one of the turns, my cell phone fell out of my coat pocket & was sliding back & forth across the ambulance floor. My girlfriends Megan & Julie who eventually called around to different hospitals to find me, but in the meantime between them & my mom, & a pissed off Peter which led to an urgent phone call from my attorney, my phone was going "BLRING! BLRING!" over & over & over…
Thankfully I was matched up with a very knowledgeable yet very kind ER doctor. He was able to easily figure out I had a mild concussion & needed 3 staples in my head to close up the almost 2″ long gash. Julie picked me up when I was discharged & I stayed at her place because you're not supposed to be alone the first 24hrs after a head injury. I certainly had my guardian angels during what were the actual first 24hrs after the injury, I guess you could say I wasn't truly alone. (:
I missed my girls terribly by this point. Not having them, especially when I felt like they desperately needed to see me ok, was hell. Not even going to sugar coat that one. My mom flew in the very next day but it took an additional day to have the girls returned home. My mom who had only packed for a few days ended up staying just over a week. I saw my neurologist the day after I was released from the hospital & she cleared me for being able to take care of my girls & home but my mom stayed anyway & I love her so much for it. Because of her I was able to rest & heal. I was able to use my energy to spend quality time with my girls. Nana, I love you. My stepdad, Pop-Pop, also flew up for the last few days of my mom's stay. Irony doesn't even cover it that they had just been here during the blizzard a few weeks before & Pop-Pop actually broke his wrist when he slipped on the snow. Also poor ol' Lucy tried to follow Sophie & I as we were sledding down a neighborhood hill & she got her leg stuck in the snow & hurt her hip. Then me & my cracked head. I'd say this blizzard kicked our butts.
There is some good that came from all of the insanity. I realized how fragile life can be. I was very lucky to walk away with just 3 staples & a week's worth of headaches but having this happen, especially not remembering being unconscious on my driveway has given me the push I needed to get back up again. It took me 6 years to build this blog & I'm not going to lie, I didn't believe I had the strength to do it again but now I know that I'm a survivor.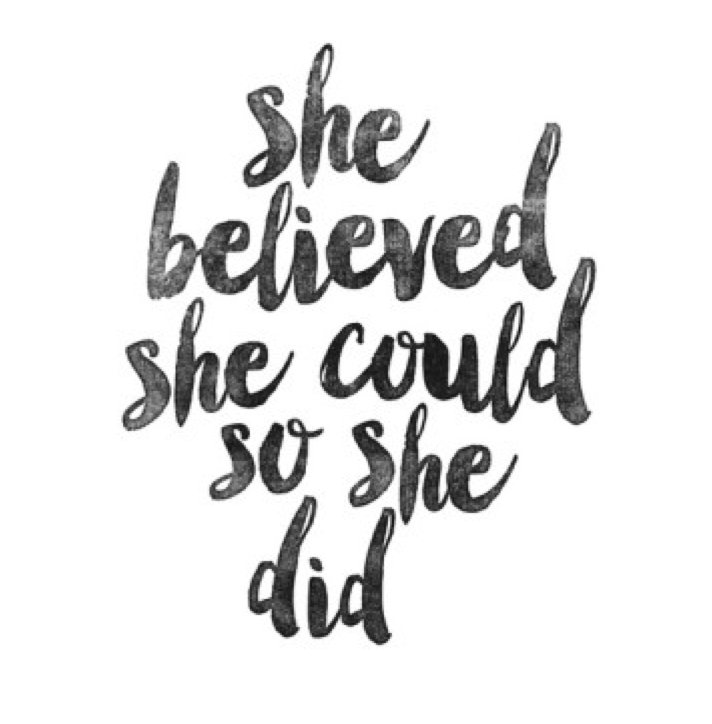 While I still don't remember the fall everything else completely returned to normal. I'm excited to feel drive again, to see where it can go, where I can go. The girls have been begging me to give them their own YouTube channel & while I don't quite see that happening I told them we could start making videos together again, just like we used to. We're going to review products, do fun beauty tutorials like at home gel manis, & the girls are into kid "unboxing" videos (I don't get it but apparently MILLIONS do!) so I told them we could try a few of those too. First up however is this weekend we're going to make a video I've wanted to do for awhile, I remember my mom teaching me how to french braid on my doll's hair when I was around 6, so I'm going to teach Sam how to french braid on her American Girl doll's hair & Sophie how to do a basic braid on hers. We'll shoot the video from a few angles so you can really see what their cute little fingers are doing.
Thank you guys for always sticking with me, through the good & the bad, the pretty & the ugly, your support is a lifeline for me that I'll never take for granted. xoxo!