Did you have a good holiday weekend? We came down to Florida because my birthday is always on Memorial Day weekend & it gives me a good excuse to come home & spend it with my family. I can't believe I'm 33 you guys. Geez Louise.
We were supposed to head back to DC today with P but I decided last minute that the girls & I should stay until Friday. They're done with school but babysitters are still in school. None of the fun summer programs I signed them up for have started yet & P always has a lot of catch up work whenever we get back from vacation. So why not stay at the non-stop Nana & PopPop Fun Factory? Well, there is one 'con', I don't have any of my crafting supplies. ): I do have a few posts tucked up my sleeve though, just for situations such as this. Before I pull those out however I thought this would be a great opportunity to share all the random tidbits I have stashed away. I'm constantly snapping pics with my phone that I want to blog about but sometimes they're just not enough for an entire post. Throw them together today though & you've got yourself a great mod podge of the randomness that is my life.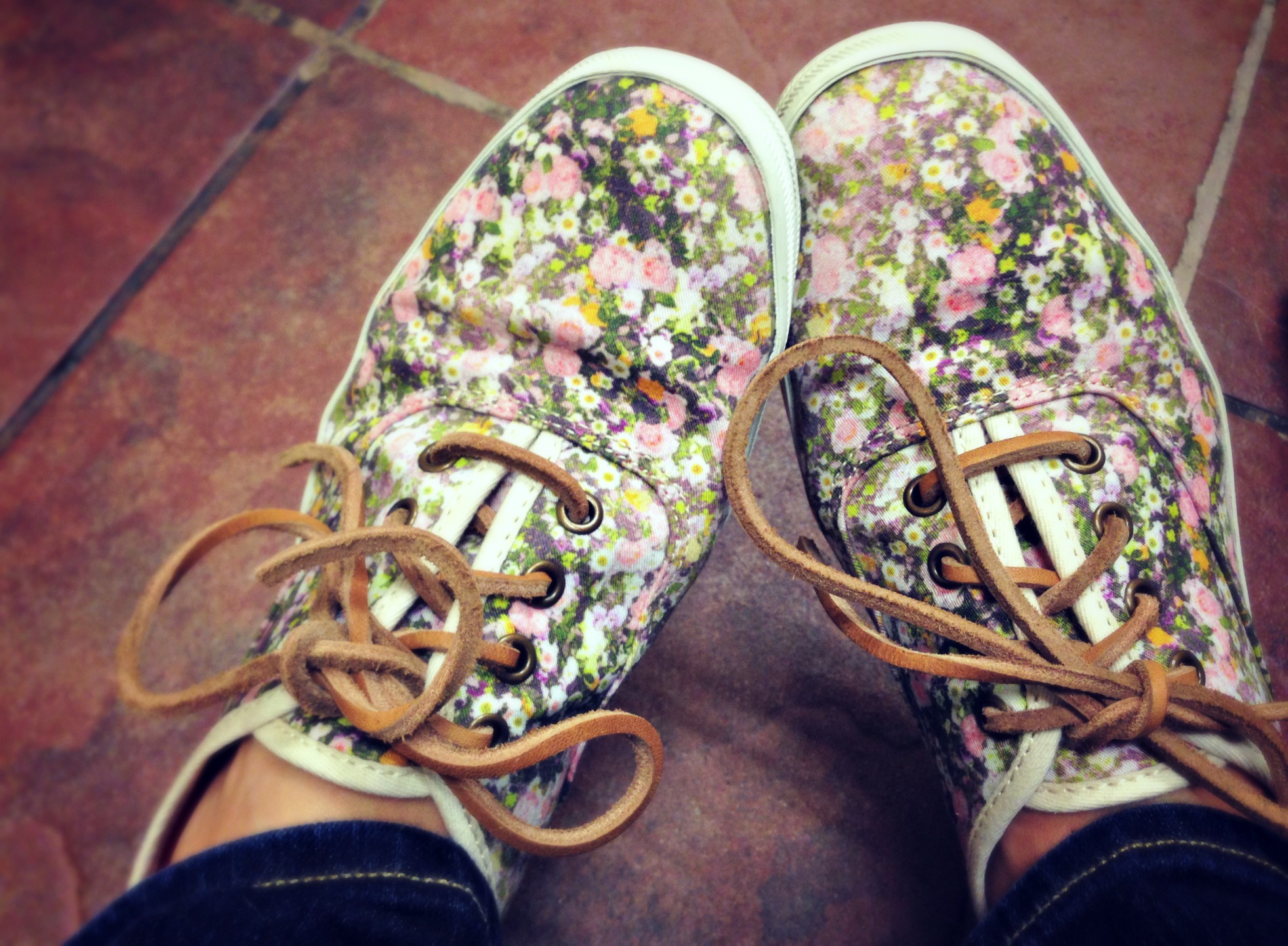 Remember Keds? Did you know they're back? I know, right? First Doc Martens, now Keds, what's next, Bongo Jeans? There are around 3 different printed sneakers that Keds created for Madewell & I just fell in luvvv with the floral ones. They're on sale now too! I'm forbidding myself from going back & buying the mint polka dot ones too. So stinkin' cute.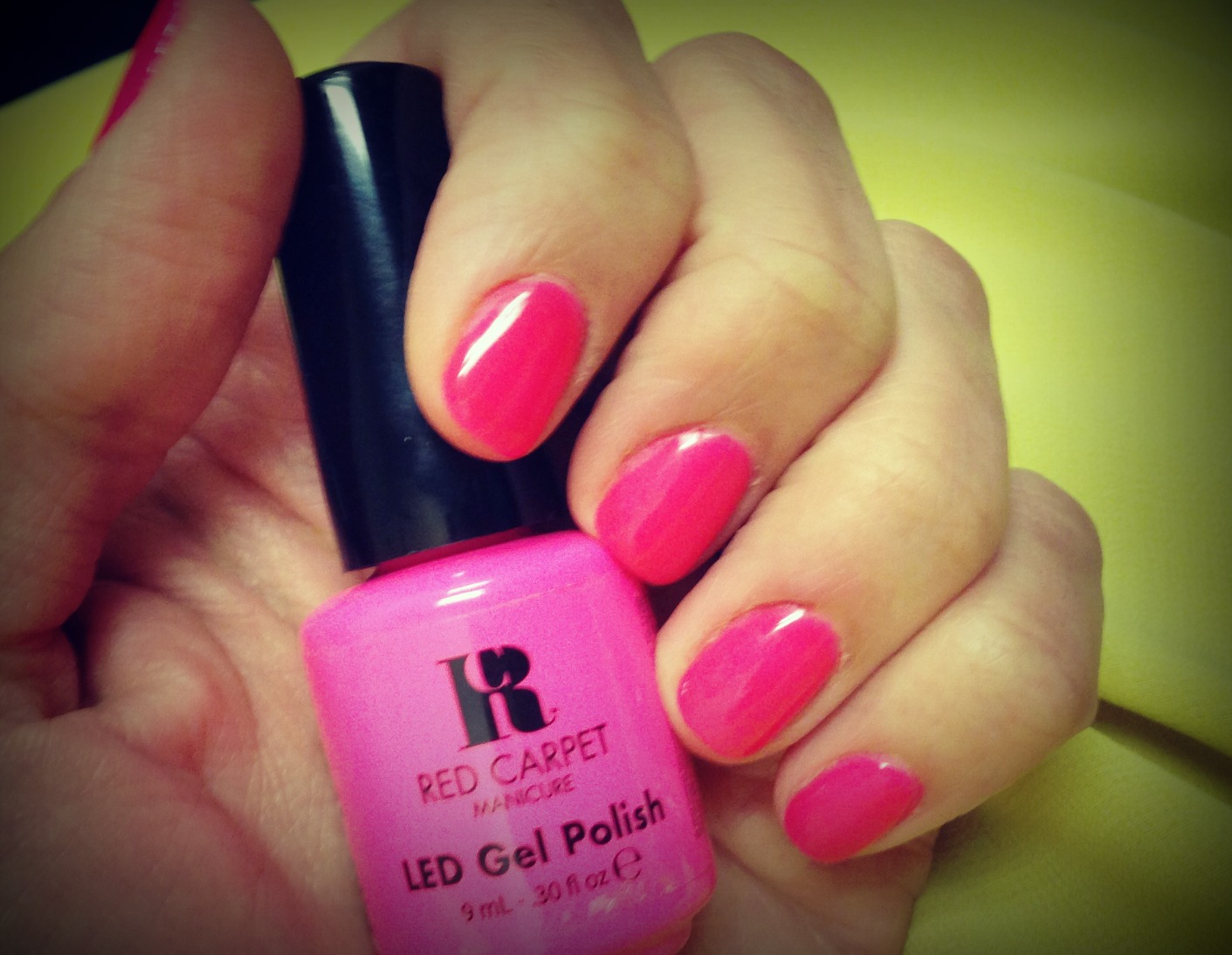 Did you know Target sells gel polish? It's so easy to do your own gel manis at home nowadays & I know, I know, I've been promising you a gel tutorial for soooo long. I kind of suck sometimes. This neon pink is called Star Power & is by far my favorite. I've even taken it to the nail salon when I felt too lazy to do my own.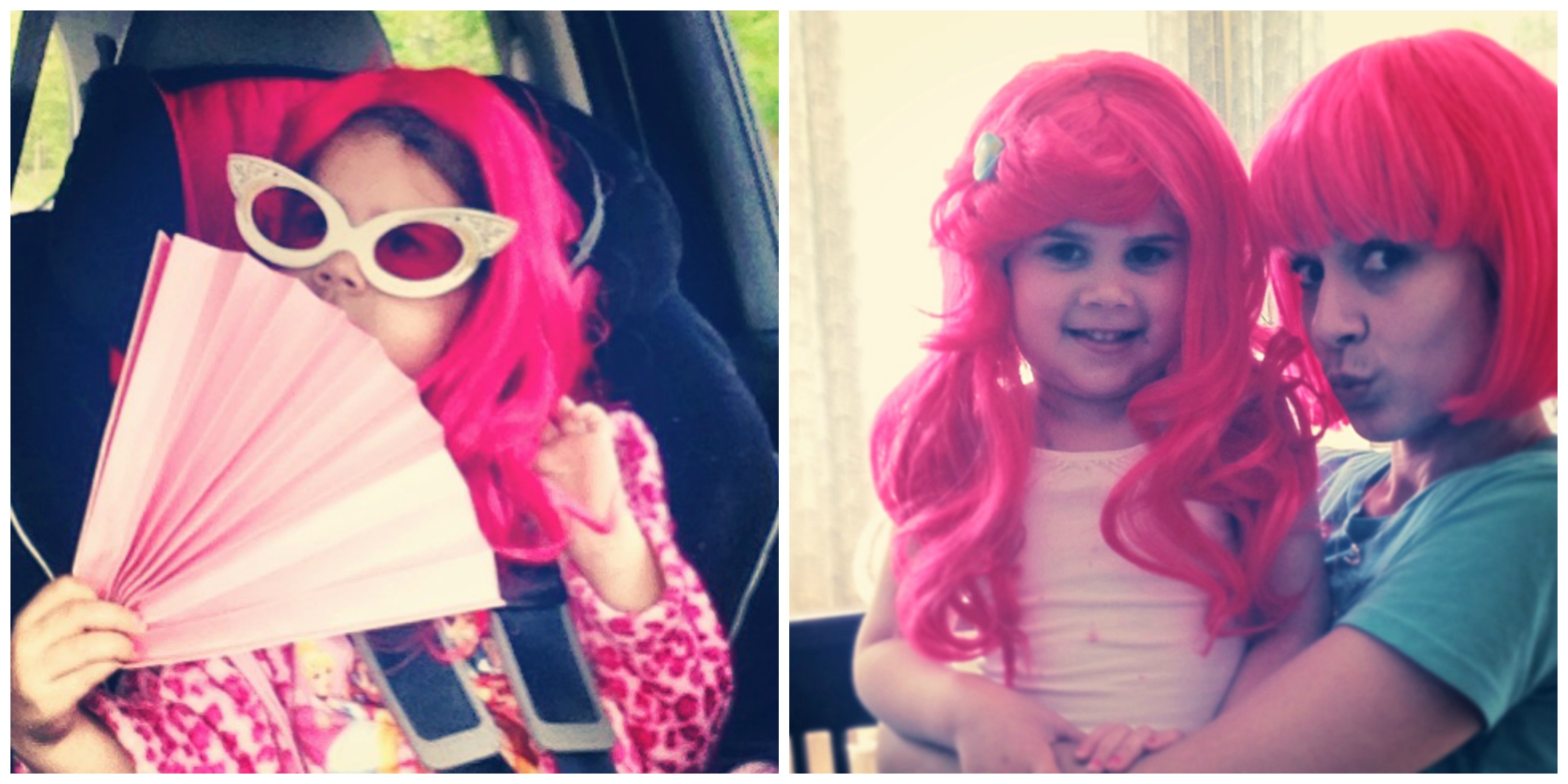 …and speaking of neon pink. This Strawberry Shortcake Child's Wig
is a new favorite in my house, & hey, for $8 I'm totally game. You'd be surprised how handy it actually is to have a few wigs in your house.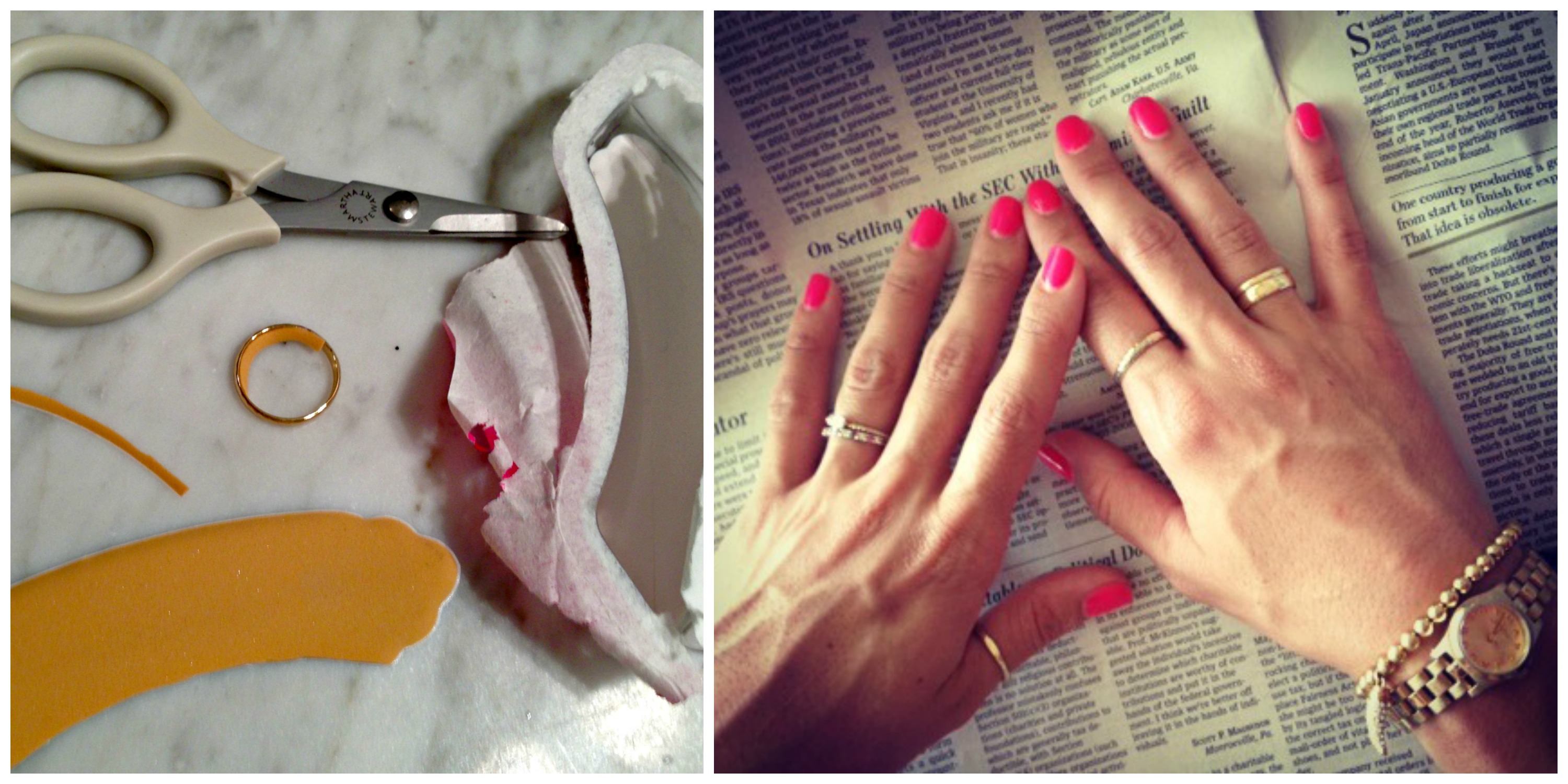 I'm kind of on a gold kick, especially gold bands. One of my favorite new movies is 'This is 40' (P doesn't like it because he said it was scary that it was so much like our real life) & I just loved her layered gold jewelry. The problem is the band I have for my thumb kept flying off when I would move my hands around. Solution? I cut off a piece of one of my adheasive foot pads
& stuck it to the inside of my ring, now it fits perfectly! I'm sure it won't stick forever but it's lasted over a week so far. (Marc Jacobs Gold Watch
, Stackable gold bands, Michael Kors Beaded Stretch Bracelet
)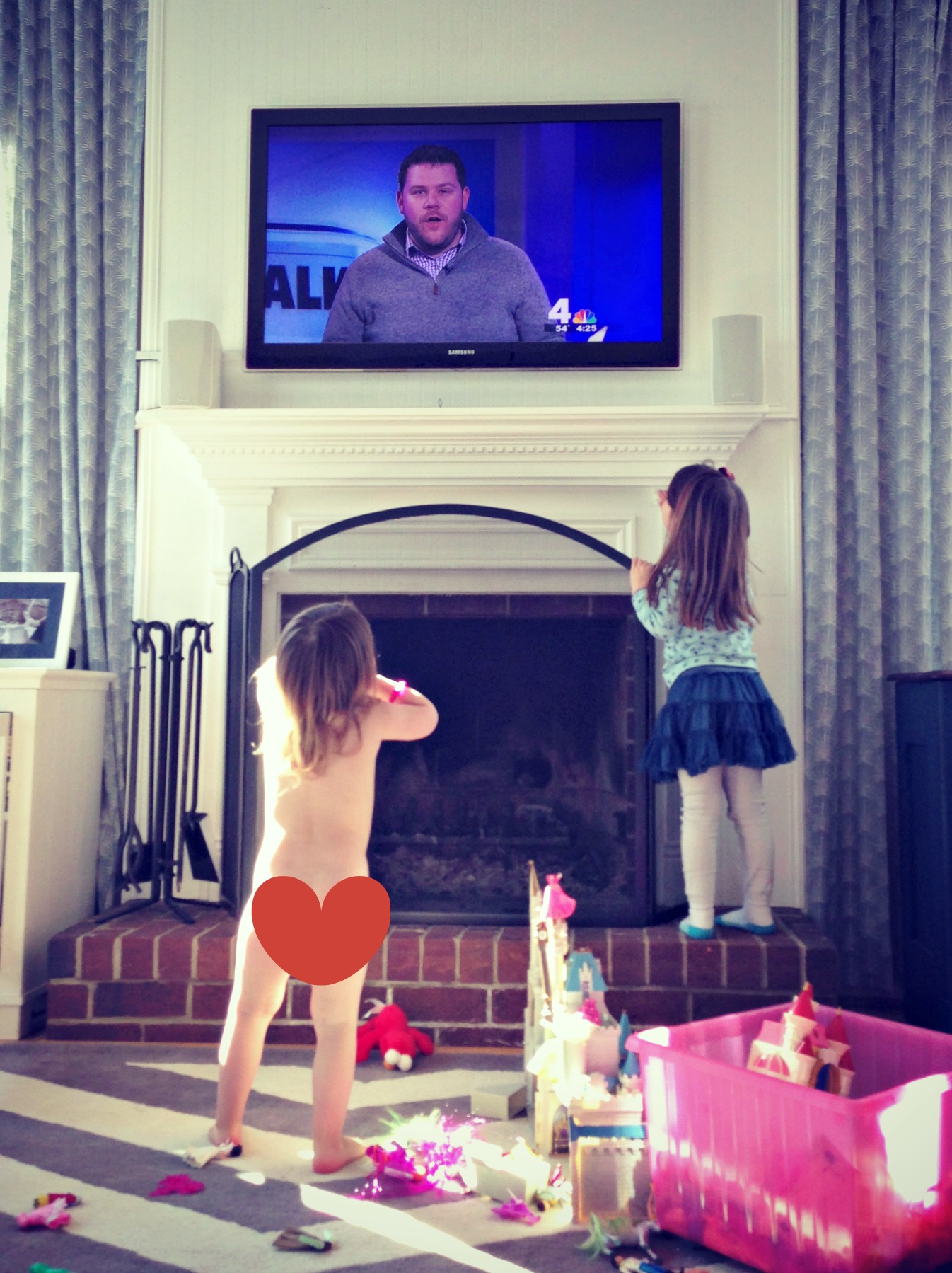 This such an accurate snapshot of my life. Daddy on TV, a naked child running around & princess toys everywhere.
We're heading home on Friday but I'll post some other goodies before I leave. Take care!