I'll be honest with you, I receive a good amount of new web traffic from Pinterest. I had no idea when I made the mosquito planter years ago or dyed the girls hair with chalk that they would be the gift that keeps on giving because of Pinterest. It's true though, Pinterest is absolutely a social media force to be reckoned with!
Now because of that I tend to always keep the thought 'could this be pin-worthy' in the back of my mind & with that I give you…

Just a couple of quick tips that if you like, you can toss into the Pinterest abyss!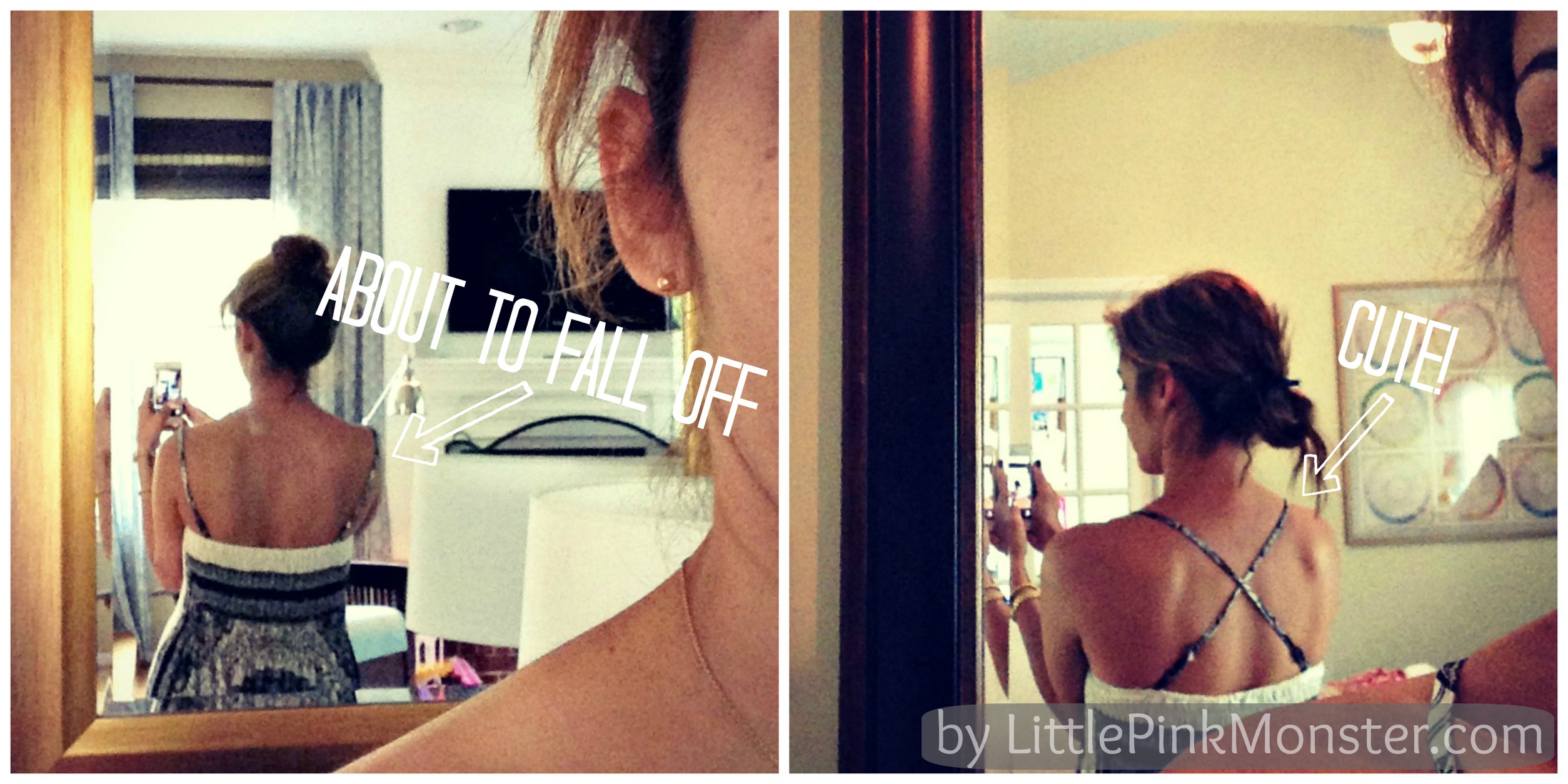 Dress straps too big? Criss cross them! Not only does it yank up your top so you stop flashing toddlers at your niece's birthday party but it also gives an otherwise boring back a cute twist. Even if you can't sew you can do this. Just snip the straps at the bottom back of your dress, cross them over (make sure they aren't twisted) & then using a needle & thread that matches your dress simply stitch the strap down in it's new place with three or four tiny stitches. This was such an 'Aha! Why didn't I think of this before?!' moment. It also works great on little girls too big swimsuit straps!
The second quickie tip comes from my most recent Target trip (which would be the second trip there this week, somebody ban me already!) I saw this adorable fedora in the little boy's department that I knew would be sooo sticky sweet cute on Samster. I couldn't find any in the girl's department but then I thought, well, why not just 'girlify' it myself!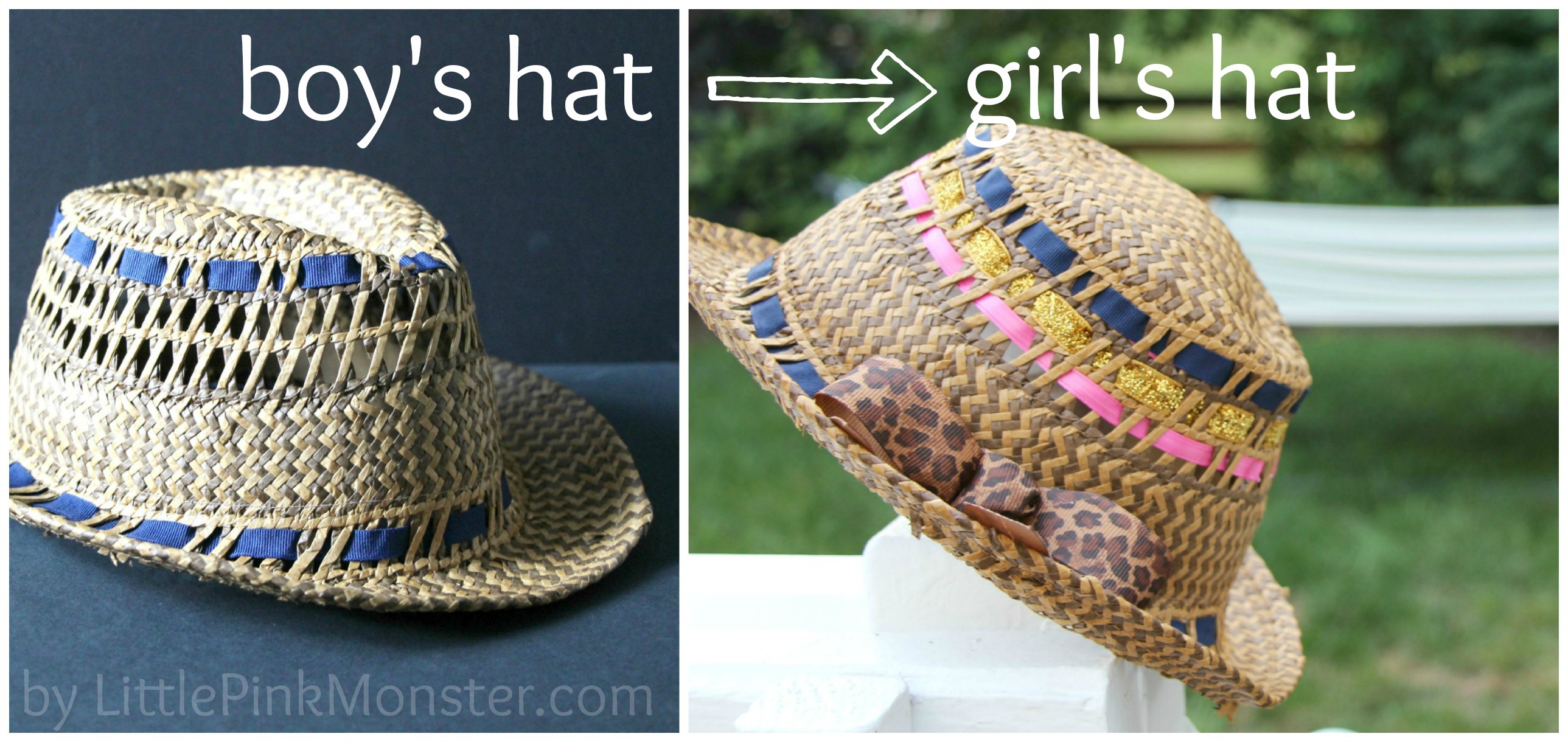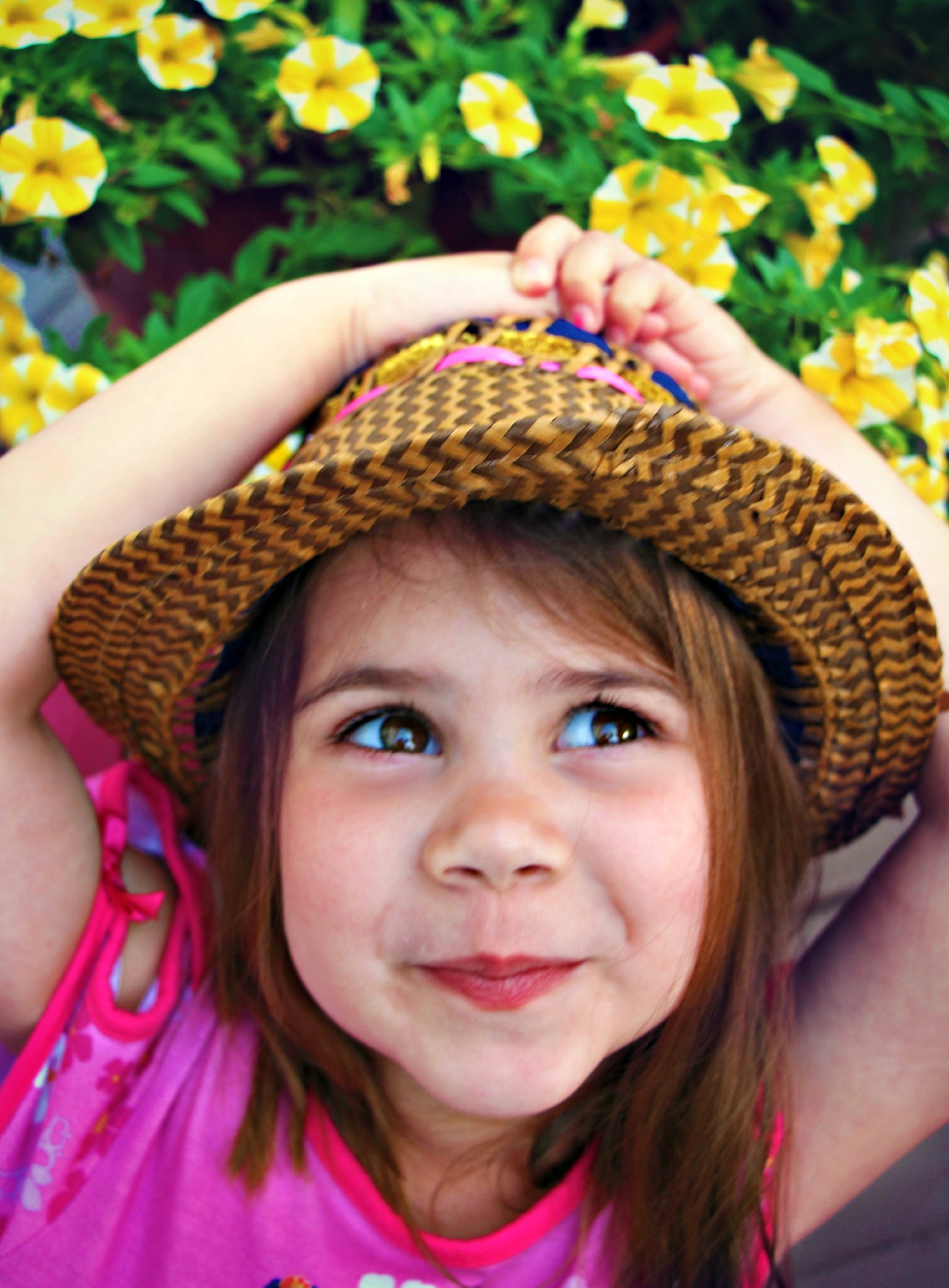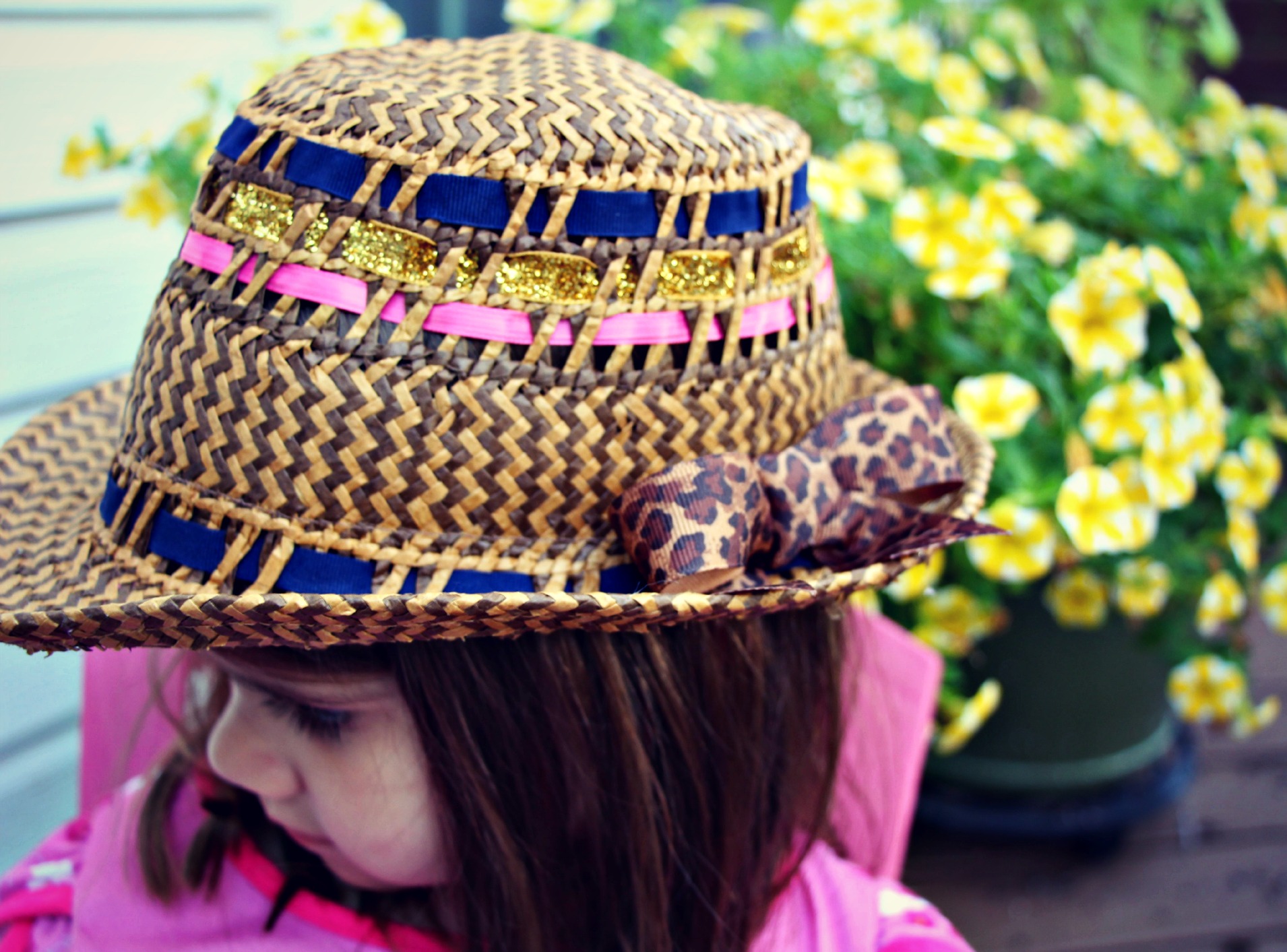 All I did was add a few more ribbons to the hat by weaving the ribbon around & then securing it with a dab of hot glue. For the bow I used this 'Perfect Bow Headband' tutorial (by the way I double dog dare you to look at the picture of Sophie Monster in that link & not say "Ahhhh" Seriously, I can't believe she was ever such a tiny little monkey! Ugh, someone give me the antidote for baby fever.)
Neither of these are rocket science, obviously, but sometimes those are the best pins. Little fixes that make life a bit more fun or even better, a bit easier.