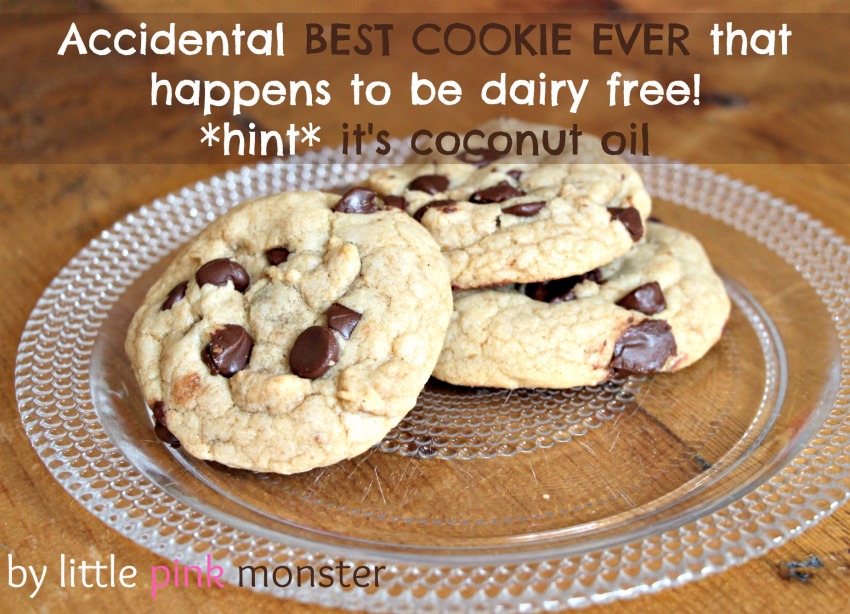 *UPDATE!* Thank you Jess for letting me know that chocolate chips do in fact have dairy in them! (DUH!) It's a good thing my family doesn't have hardcore allergies because I totally missed that one!
It's been a pretty brutal couple of weeks around here. Remember the girls being sick? Well, I caught that nasty virus too & while that in itself was pretty miserable for a few days the worst of it was the Fibro flareup it triggered. UGHH. I'm starting to feel a little better so to ease the guilt of the girl's spending so much time with a sitter this week I promised them that after dinner we could make homemade chocolate chip cookies together. Honestly, I think they enjoyed taking turns putting the ingredients in the mixer as much, if not more, than eating the cookies themselves! Sometimes I forget how involving them in something that's mundane for me can be such a treat for them…
Anyway, as I was searching the Pinterest world for a cookie recipe that would make what I consider to be the perfect chocolate chip cookie, it has to be super thick, chewy & not too sweet, the chocolate is quite enough in my opinion, I came across a few recipes that substituted coconut oil for butter. I didn't intend on making an allergy free cookie but truth is Sophie doesn't always tolerate dairy particularly well & I just love coconut oil so I thought why not give it a shot. The reviews also claimed that the cookies were super moist & chewy without having a noticeable coconut flavor….SOLD. And you know what, they were oh so right!
The super picky discerning critic taking the first bite…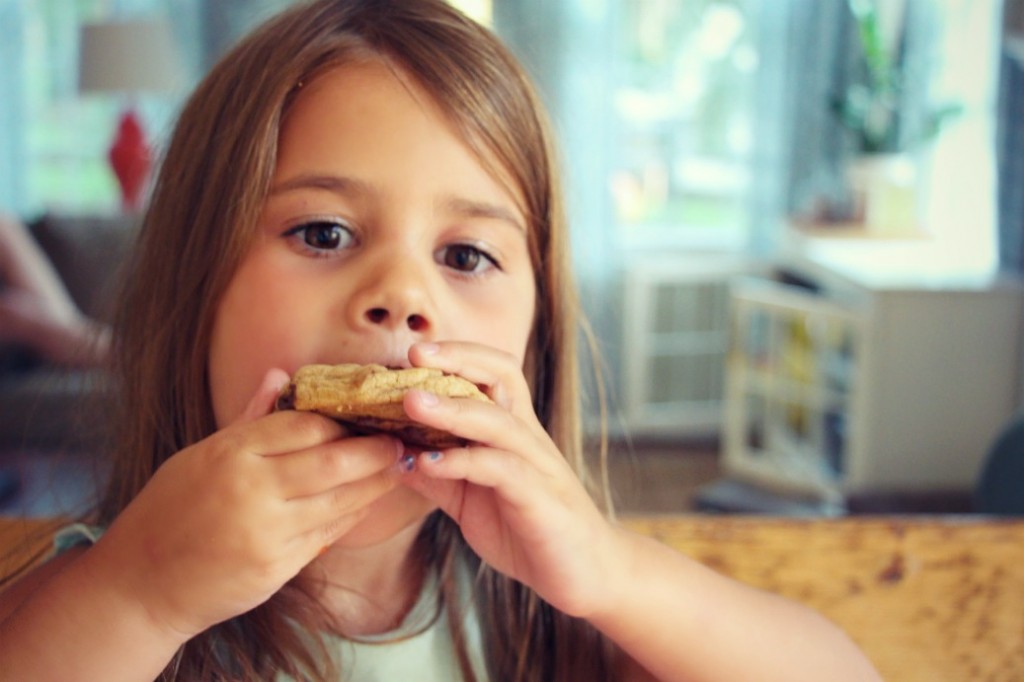 and I do believe that's a 'YES!'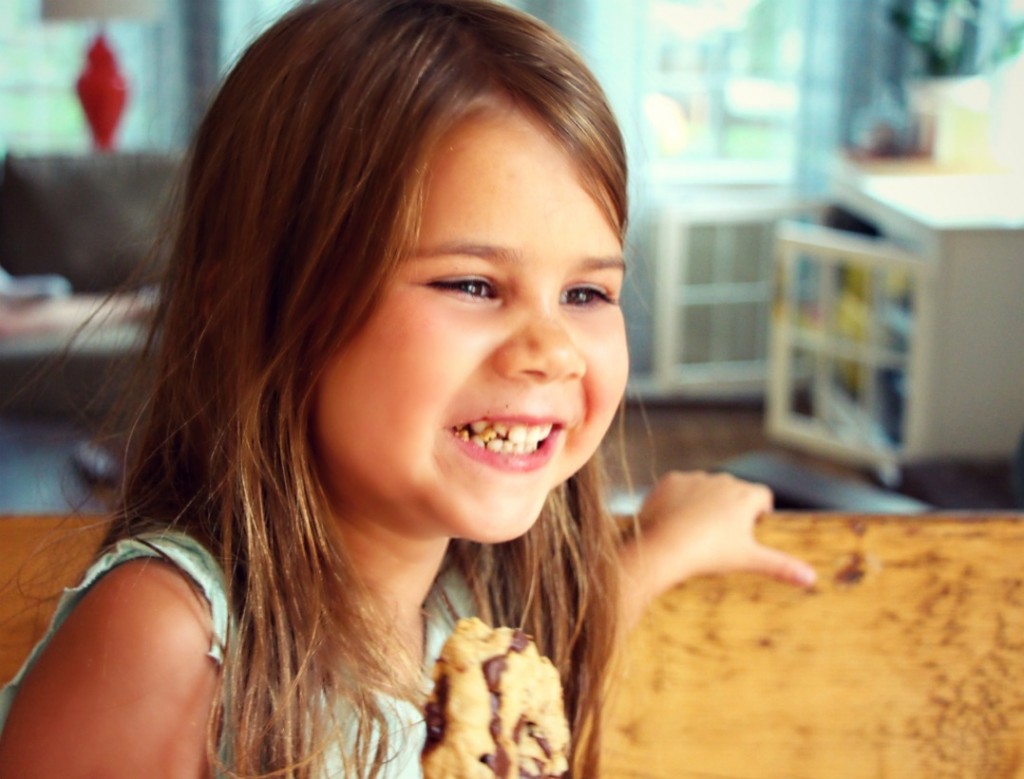 YUMMIEST Coconut Oil Dairy Free Chocolate Chip Cookies
3/4 cu granulated sugar
3/4 cu brown sugar
1 egg
1/2 cup coconut oil
pinch of salt
1 tsp basking powder
1 tsp baking soda
1 tbs vanilla
3/4 cu all purpose flour
3/4 cu white whole wheat flour
3/4-1 cup semi sweet chocolate chips (depending on your preference)
In your stand mixer bowl beat together coconut oil, egg, and both sugars for around 2 minutes on medium speed. In a separate bowl combine all dry ingredients & then slowly incorporate into the stand mixture while on slow. Bake 12 heaping spoonfuls on an ungreased cookie sheet in the oven at 400 degrees for 9-11 minutes, or just until the outside of the cookies have browned a smidge. My rule of thumb is if they look like they might need another two minutes go ahead and take them out.  Move to a cooling rack & allow to cool for a few minutes before devouring. Make sure you have cold milk on hand because that combined with these warm, gooey cookies is the pathway straight to your family's heart. You are now officially the BEST.MOM.EVER. At least until tomorrow….