A little birdie told me about this Valentine's contest that Airheads candy was having, turns out I'm so glad I went for it because I don't know if I've ever been so proud of something I've made before…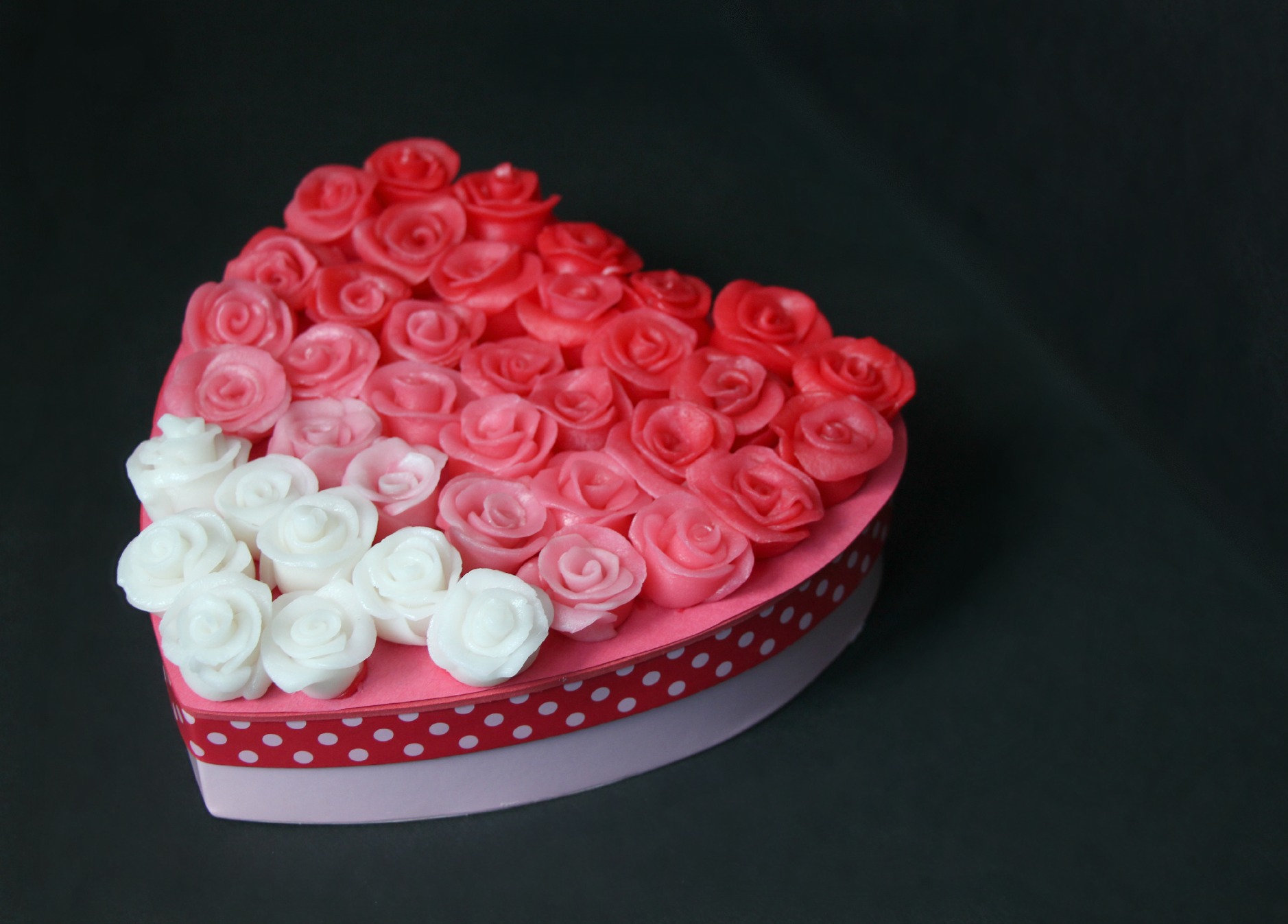 I'm not gonna lie to you, this was a labor of love. I made each rose by rolling out a piece of Airheads candy (if you microwave it for 2-3 seconds it becomes really malleable) & then cutting out 5 petals. I then shaped each petal & rolled them together to form a rosebud. I used white, pink & red Airheads but also mixed together combinations of the three to create the ombre effect. All together I believe I made 4 different shades of pink.
And of course this Valentine's gift is filled with…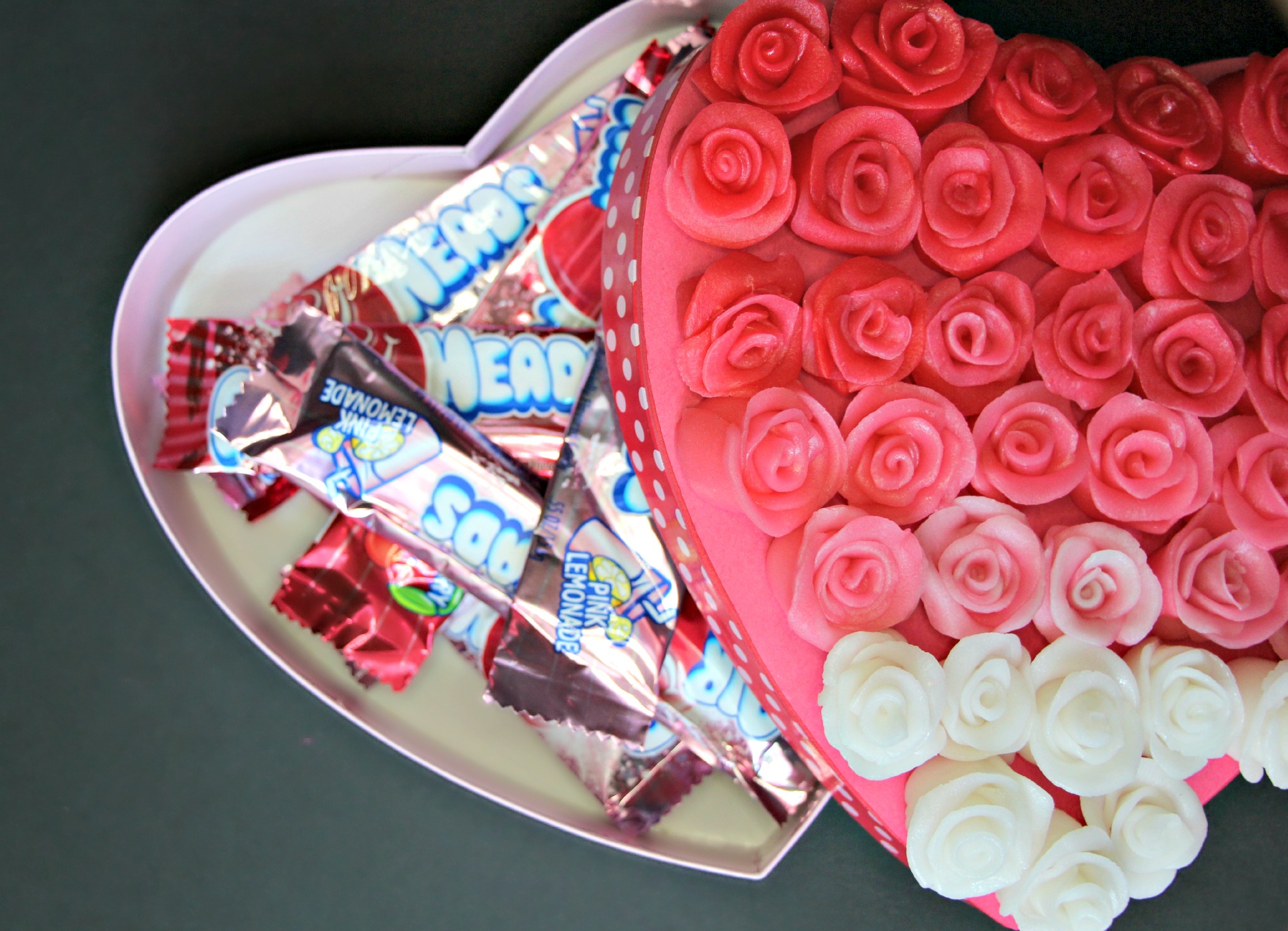 Is it wrong if I give it to myself? I have to say it's been a minute since I've had an Airheads but now I'm a total addict for the white ones. I'm literally sitting her chomping on one because editing the photos gave me cravings. Rehab might be in order.
This really is a cool contest & I have to thank Airheads for supporting us crafters. They could have done all sorts of things to promote their candy but they chose to celebrate creativity & that makes them pretty awesome in my book. If you'd like to see the other entries, there are some pretty darn good ones, you can click here. And you know, if you want to vote for me while you're there I won't stop you… (:
(No seriously, if you love me go vote)