Sam seemed to finally turn a corner this morning with this awful coughing "thing". Today I thought it might be good to get her out of the house & back to school. (don't worry, she's been on antibiotics for 3 days and has had no fever. I'm not 'that mom' sending her sick kid to school to infect everyone else with their grime)
If you have to go back to school might as well return in a new dress, right?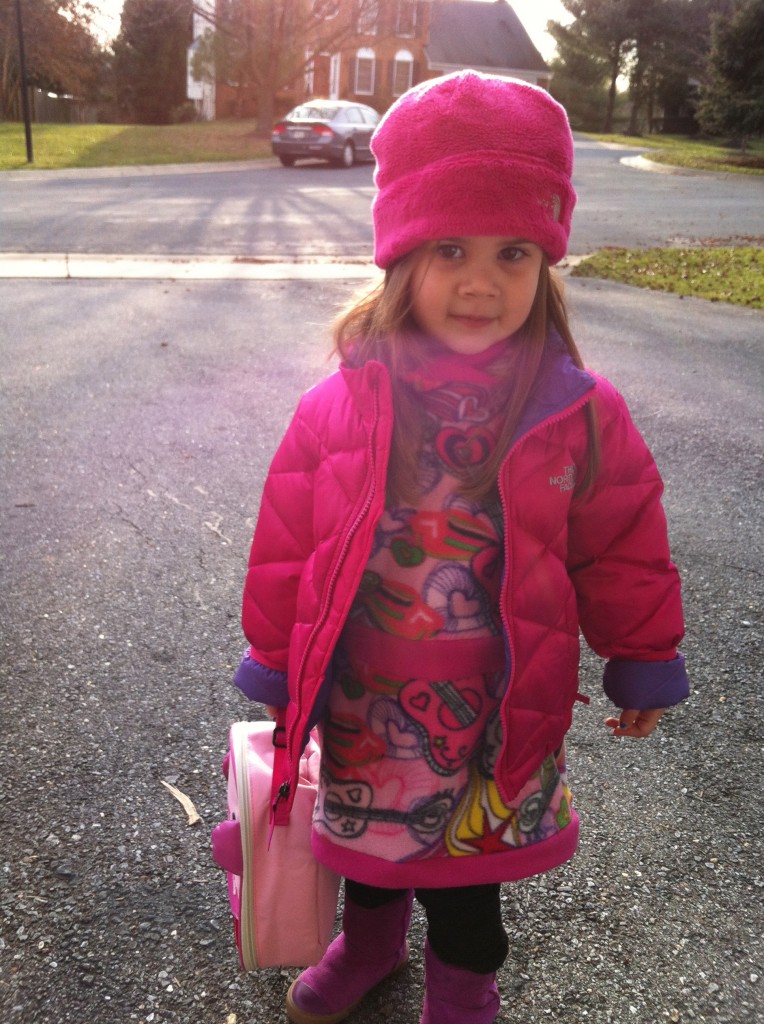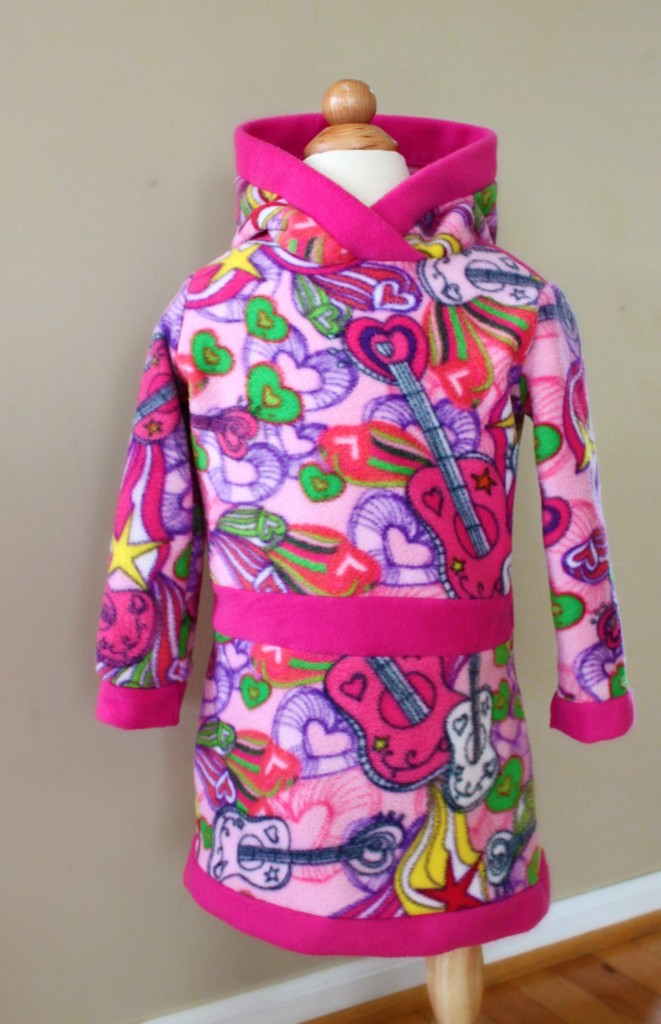 Guitar fleece is from JoAnn's & once again I used lil blue boo's hoodie pattern. I'm a one trick pony people.