I had intended on crafting a Valentine's shirt for myself & posting that today. I had the idea weeks ago while listening to the radio. In big block letters, on three different lines, all on the bottom right of the tee, it was going to say, "i belong to you" "you belong to me" "you're my sweet<3" Except with a big red heart, not, you know, texting heart. Although I suppose that would be cute too…
But alas this morning came & you know what? I was sick of making Valentine's Day crap. I could hardly believe it myself, I mean I LIVE for all of the pink, red, lovey dovey, glittery goodness that the big V-Day brings but I burnt out early this year. I decided the only thing to do was to swing in the extreme opposite direction & perhaps somehow balance could once again be restored.
So I made mounted animal heads.
Whaaaa?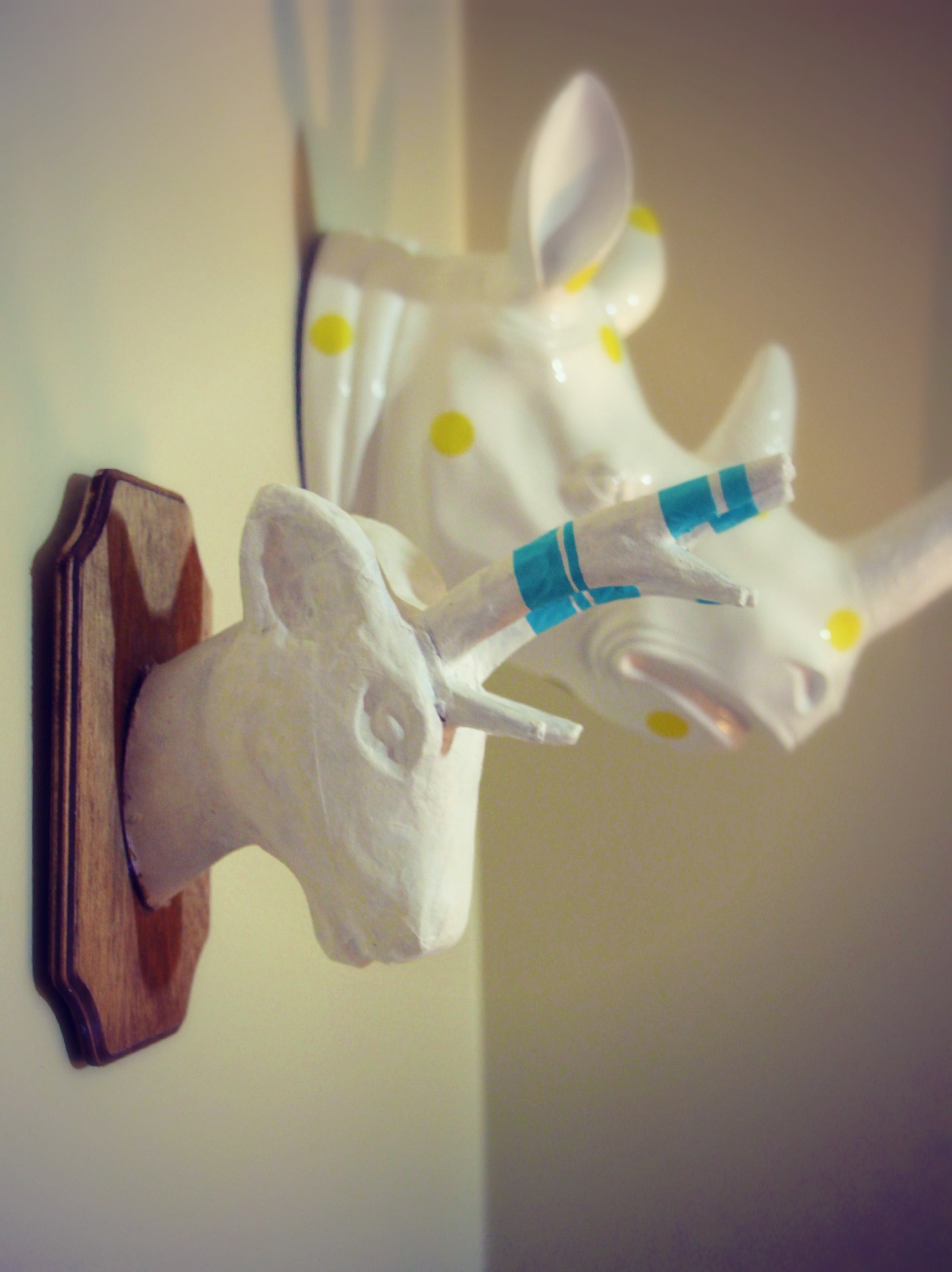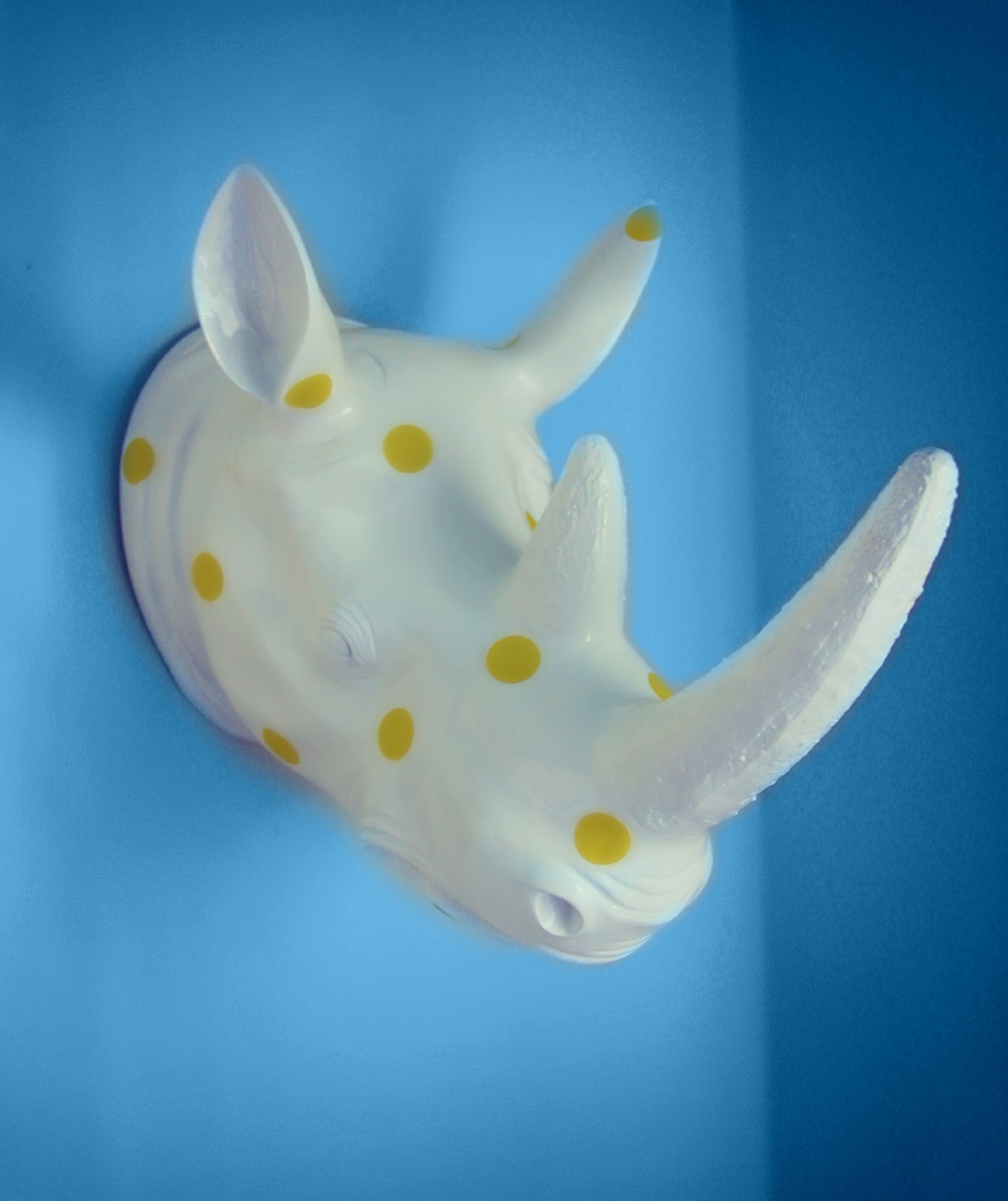 No, your eyes aren't playing tricks on you! I made that wall blue with picmonkey, thought my rhino would like the way he looked with a pop of color (: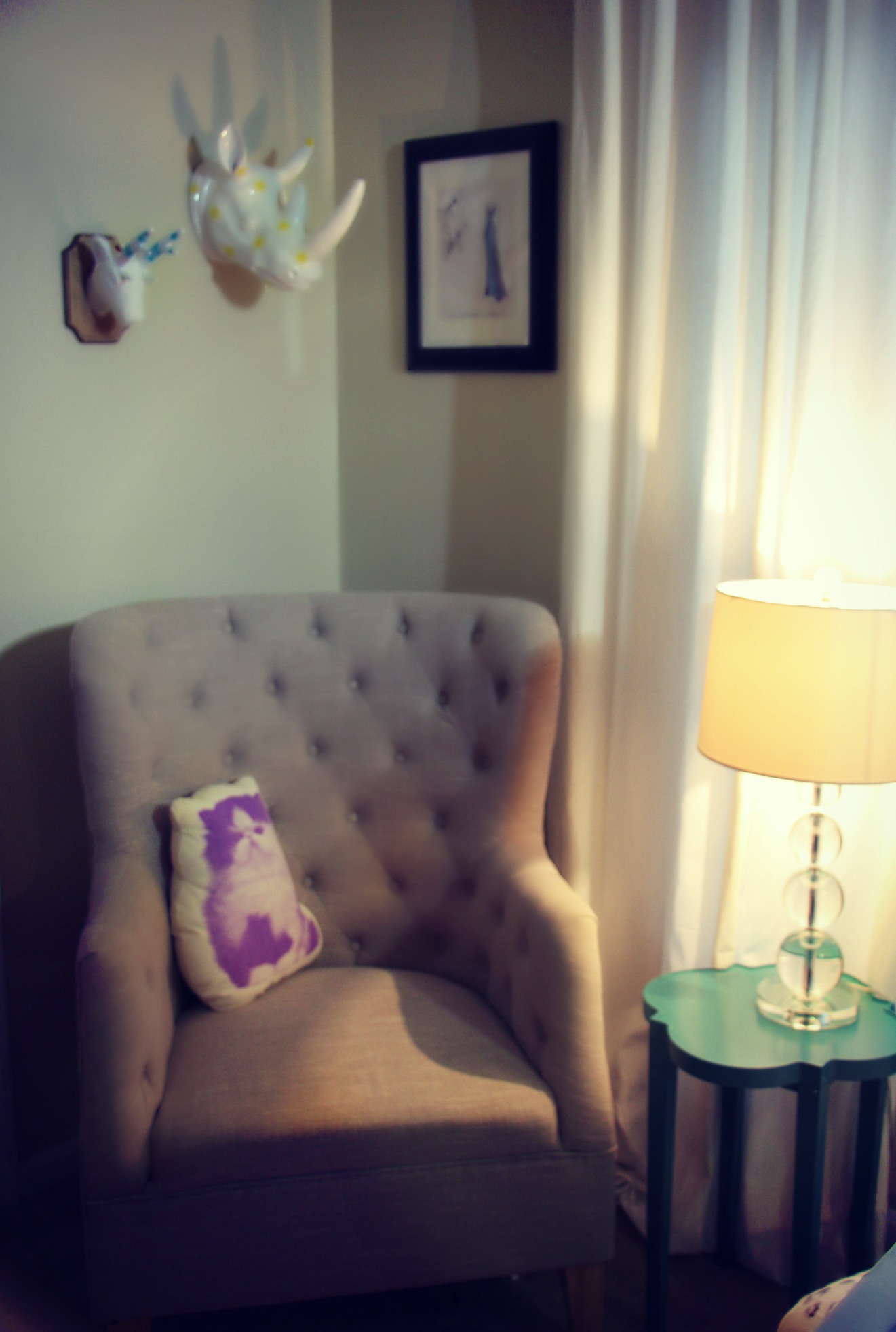 I found my rhino head at Home Goods for $16.99 & then applied yellow garage sale stickers for the polka dots. They're the same stickers I used for Soph's polka dot walls, handy little buggers! If your rhino has a slick surface like mine I'd suggest running a glue stick over the dots before applying them, otherwise the edges might lift a little. If you're having a hard time finding a rhino head but really want one I've seen them around Etsy like this one, they're a bit pricier however. I'm crazy in love with these whimsical takes on taxidermy. I think the polka dot ones would be such a fun addition to a nursery, kid's room or home office like mine.
The deer was a bit more work. I snagged my deer at Michael's over Christmas with the intention of making this project someday but it looks like some craft retailers like this one sell them year round.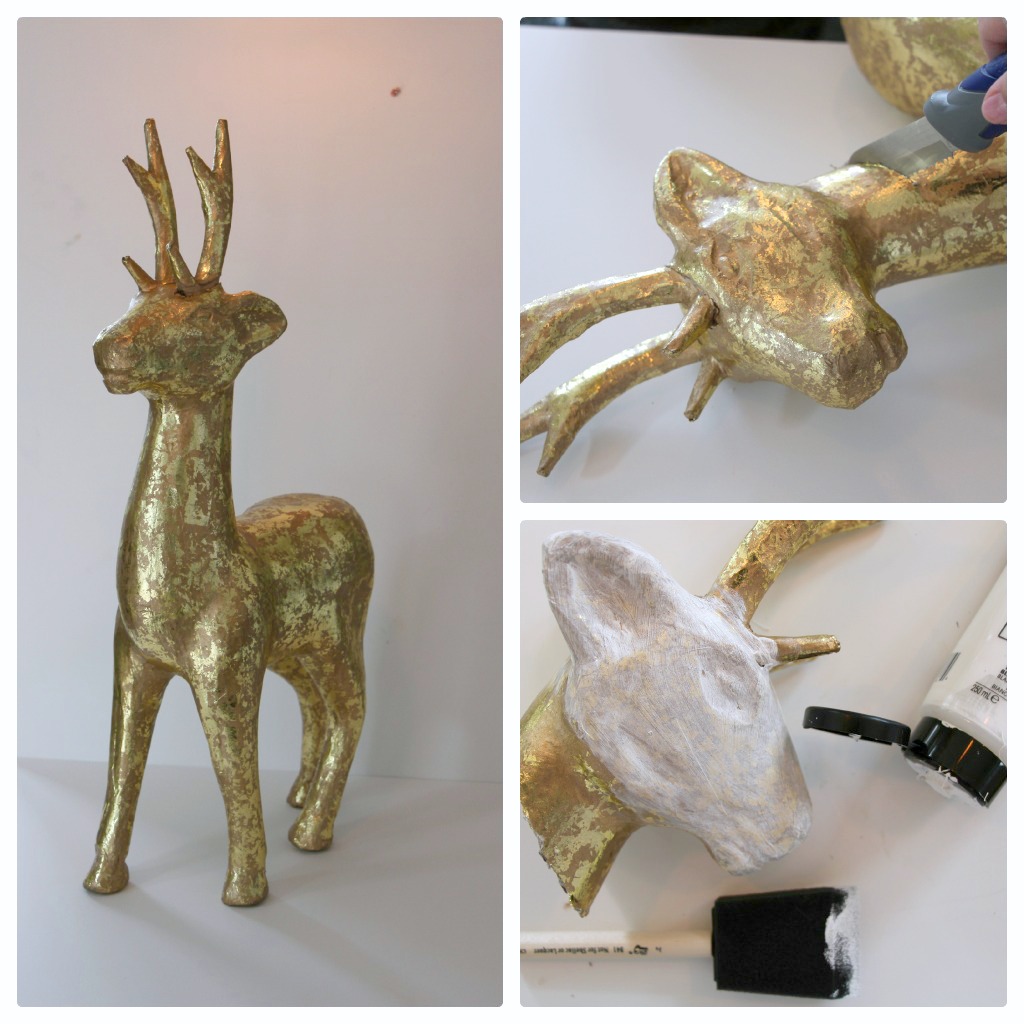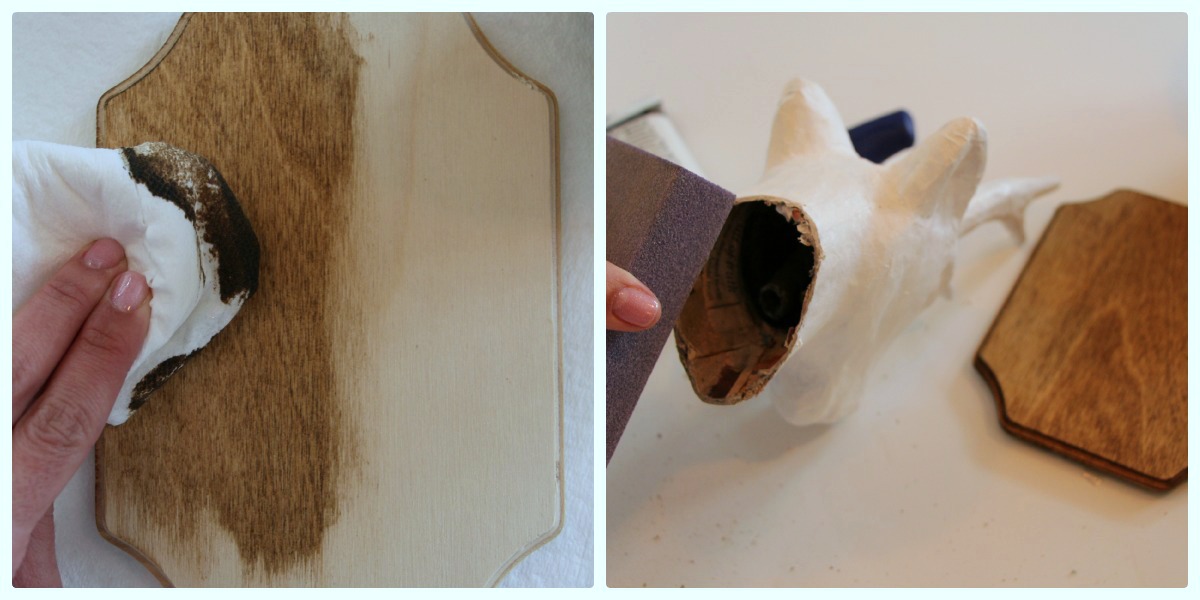 After beheading my little woodland friend I set the headless body just inside of our garage door so it'd be the first thing P saw when he walked in. Nothing makes me laugh more than making him do the tilted dog head "Huhhh?"
I painted mine white & used washi tape to make the antler stripes. (Wishy Washi kindly donated that tape to all of us at Alt, isn't it the perfect blue??) Of course the world is your oyster with this project…you could paint it a fun color like neon pink or maybe decopauge it with torn out pages from books, perhaps even cover it in glitter. These are meant to have a humorous tone so just go for it!
The plaque is an ultra cheapie wood piece from the woodworking aisle at Michael's. I chose to use leftover stain from my Union Jack Dresser for mine because I wanted to keep with the play on traditional taxidermy mounts but you could also just paint yours. Black would work well. For the mounting I first used a sanding block to even out the edges, then I used a decent amount of hot glue just inside the edge of the head. Be careful not to the let the hot glue show when you press the head on, if some does seep out pick it away while it's hot.
So are you into the whimsy heads trend or is it still just a bit too weird for ya?