I've been holding this idea in the back of my head for awhile now, I think I first saw it on Apartment Therapy. Boy oh boy was it ever worth taking the time to put up, which was all of 1 hour of work & $5 of supplies, peanuts people. The girls LOVE LOVE LOVE it! I'm so excited for them to finally start using Sophie's room to play in, up until now it's been the nursery but this definitely gives her some big girl room credibility!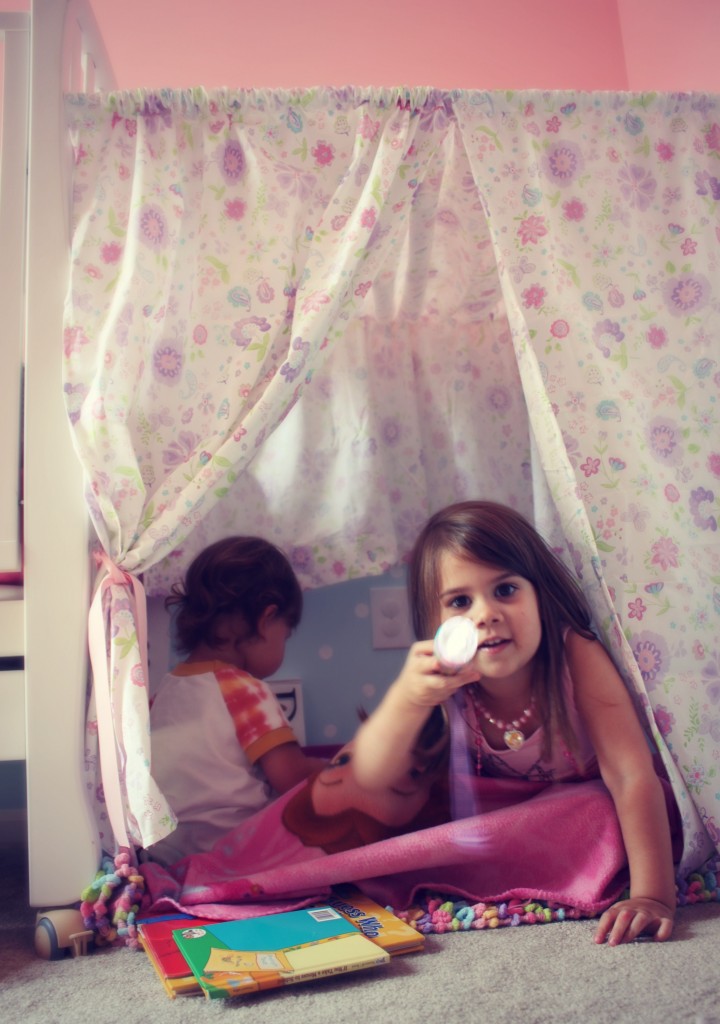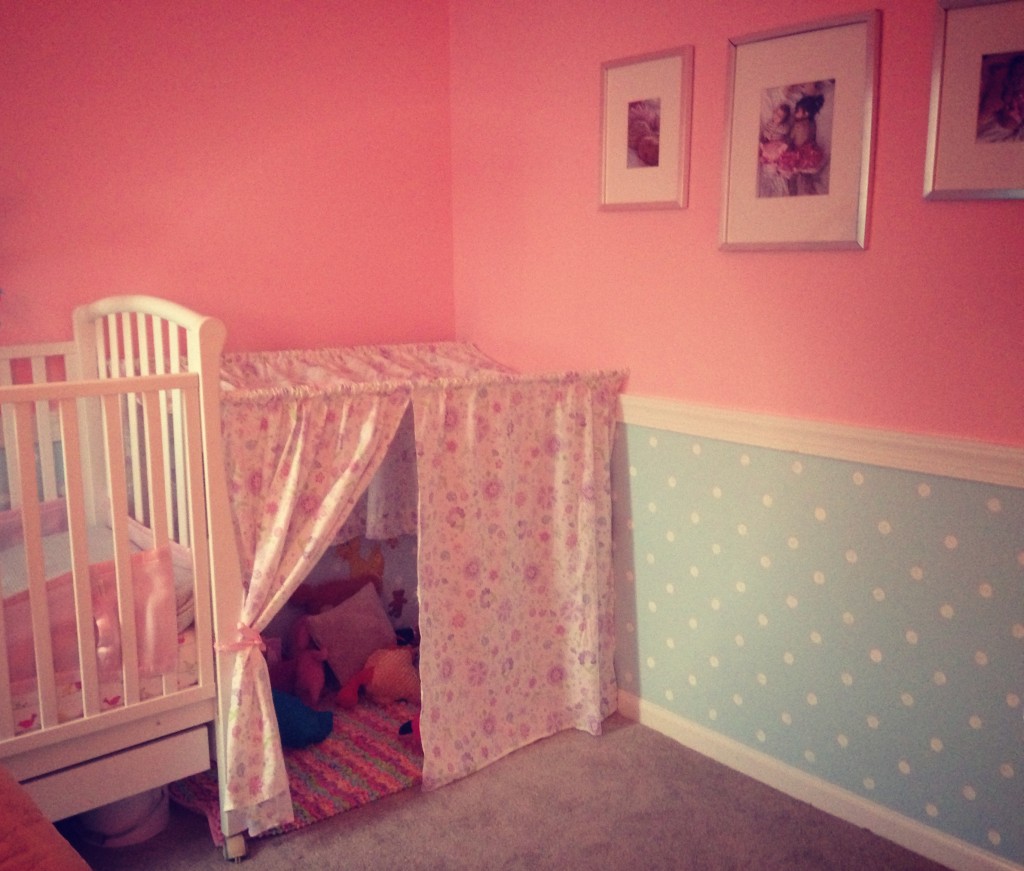 (polka dot wall tutorial here)
On the inside of the tent I added a fun cozy rug to differentiate the space & make it feel like it is it's own room. I also have a little basket filled with favorite books & flashlights as well as plenty of comfy pillows & cozy stuffed animals. Come to think of it, I want a cozy little tent to retreat to! Problem is they'd find me…they always find me.
This is a great beginner's project, oh so simple.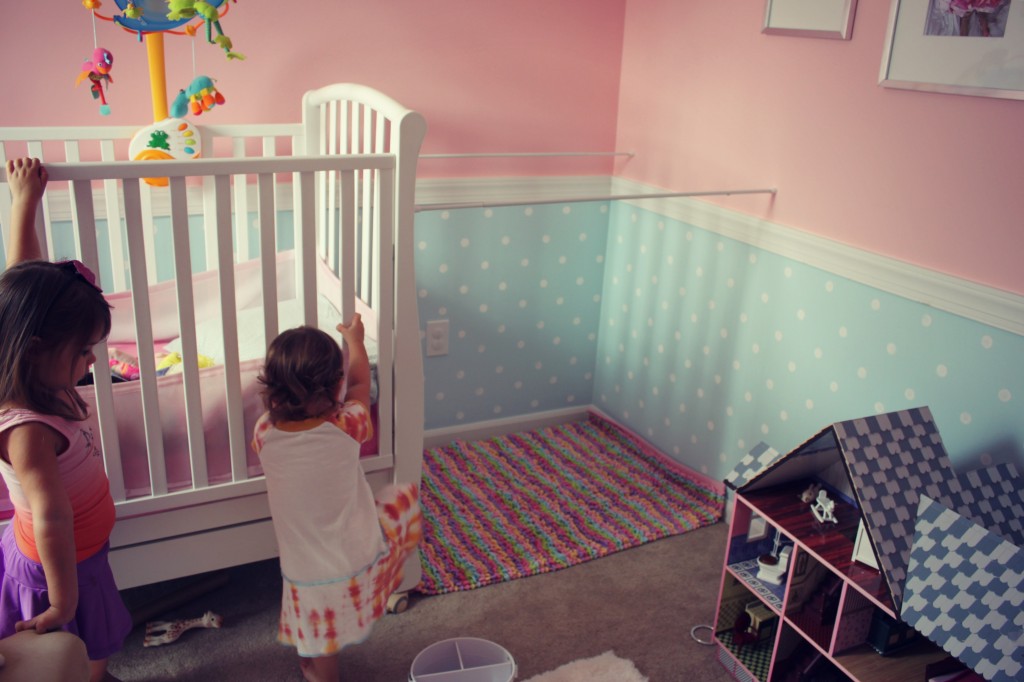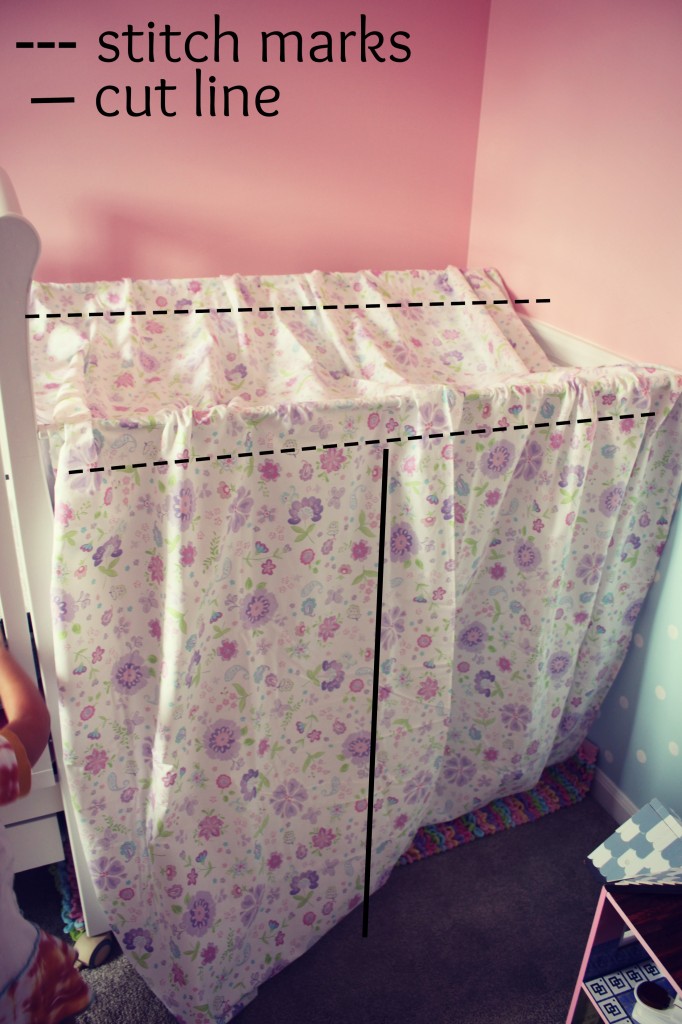 I pushed Soph's crib towards the left side of the room to create a nice 4′ space between her crib and the far wall. Then I placed two tension rods between the posts on her crib and the wall, this creates the tent structure. I chose to then drape my sheet over the rods & then pin a casing for the rods to slip through. You could also just drape the sheet over the rods or even safety pin it in place but I wanted something a little sturdier. I stitched a straight line where I wanted my casings to be. Next I cut a slit for the tent opening & hemmed the edges down using iron on hem tape to prevent fraying. Last step, add some ribbon tie-backs to your wall or the crib if you like. I used one of those command hooks on the crib to attach the ribbon.
So easy, only thing I'm left to wonder is why the heck didn't I do this sooner?!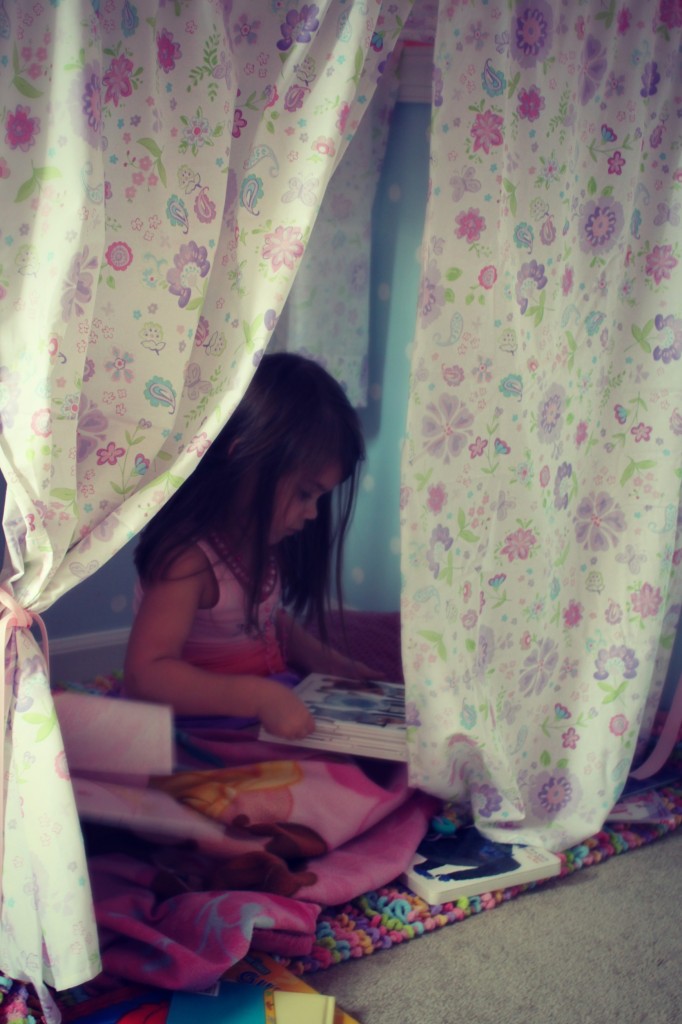 *Don't be surprised if your tent does fall down from time to time. Since it's held up by a tension rod that's putting pressure on a crib with wheels it does fall if the crib is moved at all. No worries though, no one gets hurt from a sheet falling on their head. (: