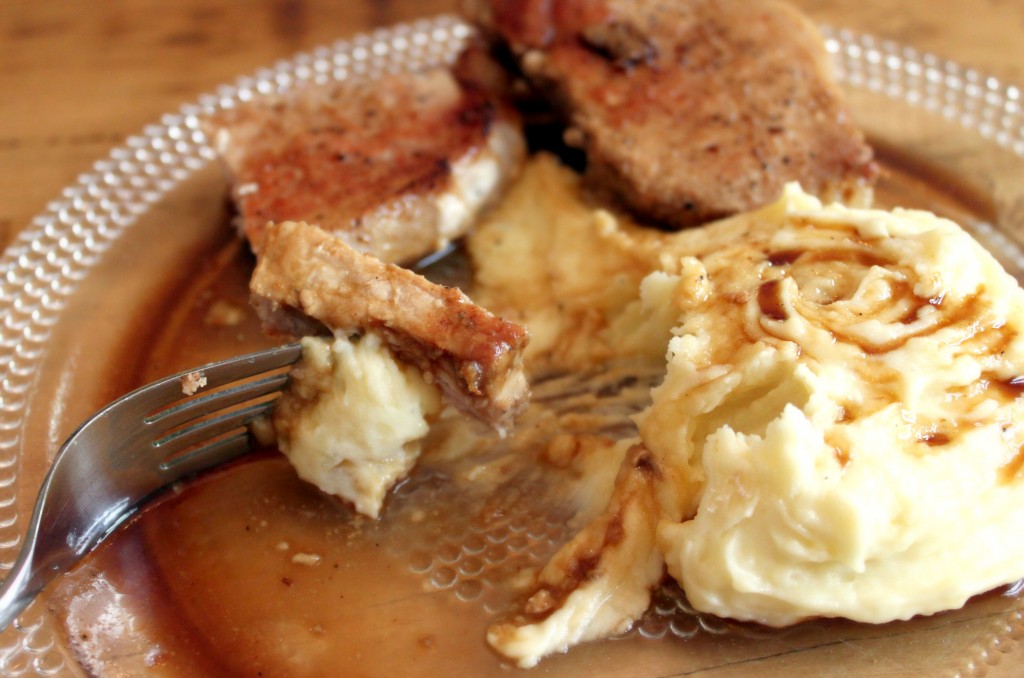 Deglazing is probably my favorite cooking technique. All those yummy brown bits are transformed into a delicious gravy or sauce with just a bit of liquid, heat & scraping. I was just kind of screwing around with this recipe and used the dark beer I was drinking & an apple juice box I had leftover from McDonald's. What a combo huh? Beer & a juice box.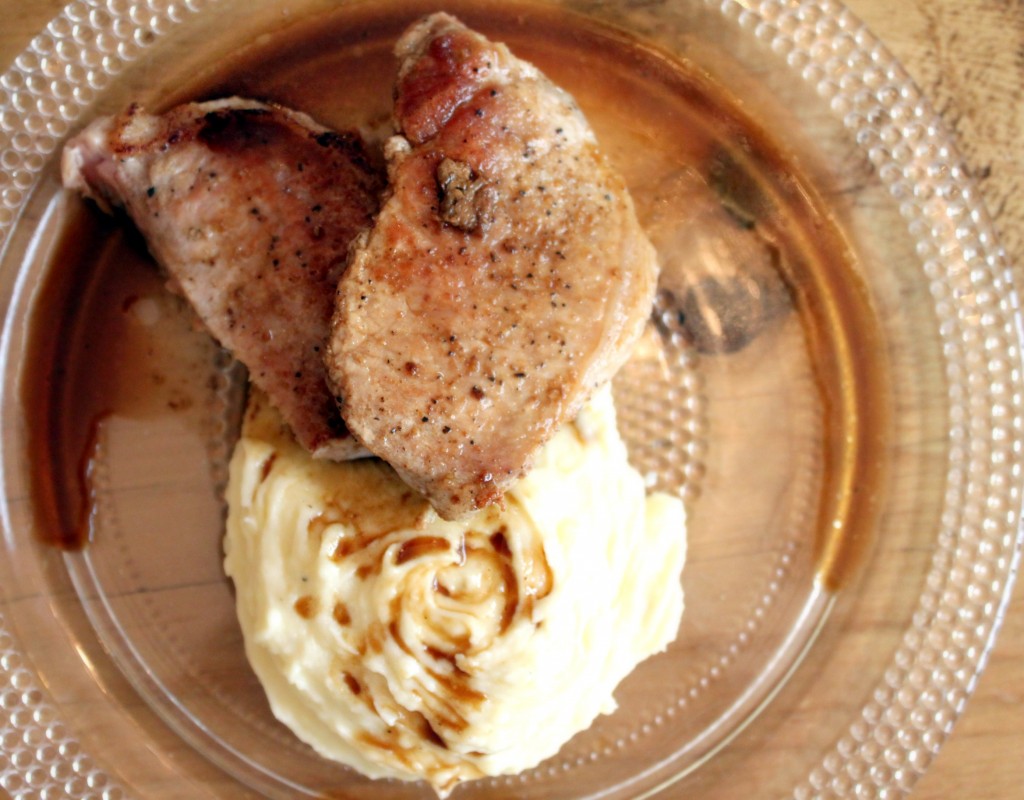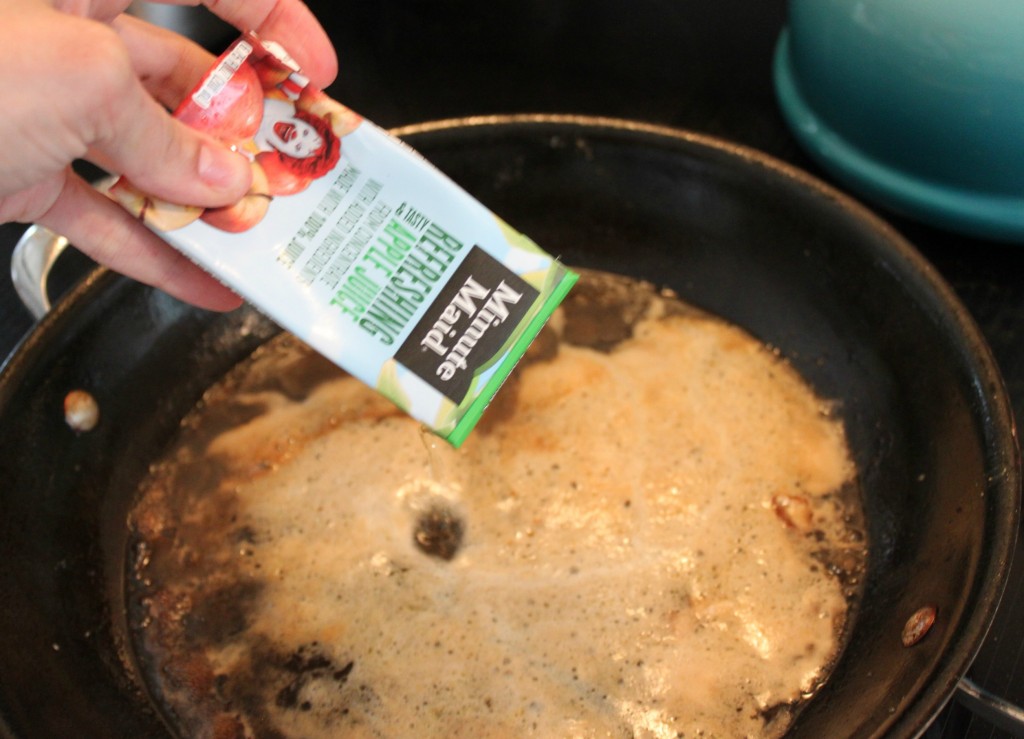 Beer & a Juice Box Pork Chops (serves 4)
boneless pork chops (mine were butterflied)
1 bottle dark beer
1 apple juice box (or about 3/4 cup of apple juice)
In a good hot skillet cook well-seasoned pork chops (I used salt, pepper, garlic powder, dried thyme & dried sage) with a tablespoon or two of olive oil for around 3-4 minutes per side. (more or less depending on thickness, mine were about 3/4″) Set chops aside on a plate & cover with foil to keep warm. Turn skillet down to medium. Add 1/2 of a bottle of beer & one small apple juice box to skillet, it should sizzle & steam up nice & hot when you pour it in, use this opportunity to scrape up all of the brown yummy meat bits from the bottom of the pan with a wooden spoon. Once combined turn heat down a bit if needed & cook until liquid reduces by half. Return chops to skillet & give them a good bath in the juices to rehydrate them. Serve with something yummy & creamy like mashed potatoes (I make mine with a good dollop of cream cheese to make them, well, creamy.) & drizzle pan juices over top. Finish beer.