I don't think you have to be local to be experiencing this crazy cold front. From what I hear even people in Miami are freezing their thong bikinis off. I swear it went from sunny (albeit cold) to this within 5 minutes…
Having this kind of weather makes me do two things…insists my kids wear socks even though one who shall remain nameless has perpetually sweaty feet. Two, make a tummy warming stew for dinner. This Beer Beef Stew from Pioneer Woman hits the spot. (and it gave me an excuse to open a beer at 3p…teehee)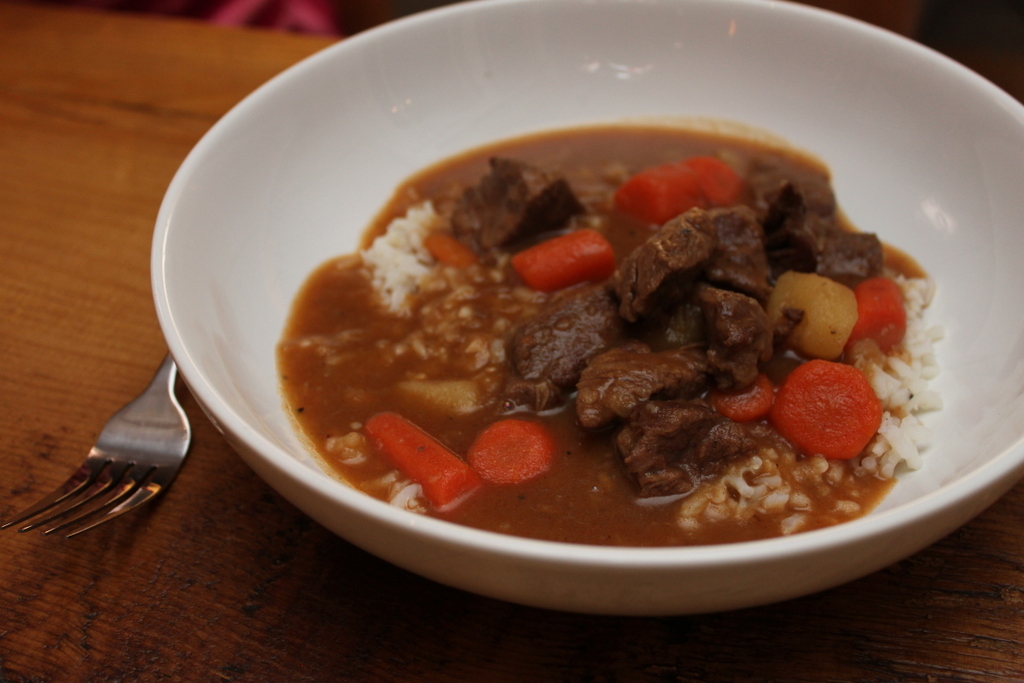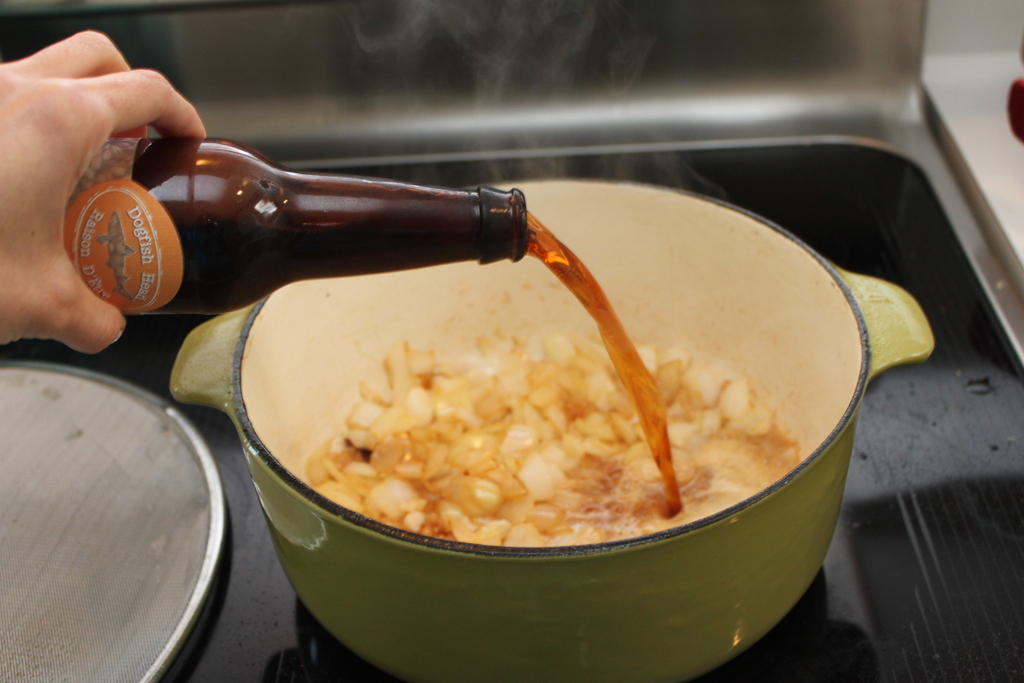 I used a Dogfish Head Raisin Ale that was delish…both in the soup & the bottle. (;
I did run into a bit of a hitch however near the last 30 minutes when my stew didn't thicken up like it was supposed to. I'm pretty sure this was most likely user error since all of my cooking time included a large, grumpy, teething, growth on my hip…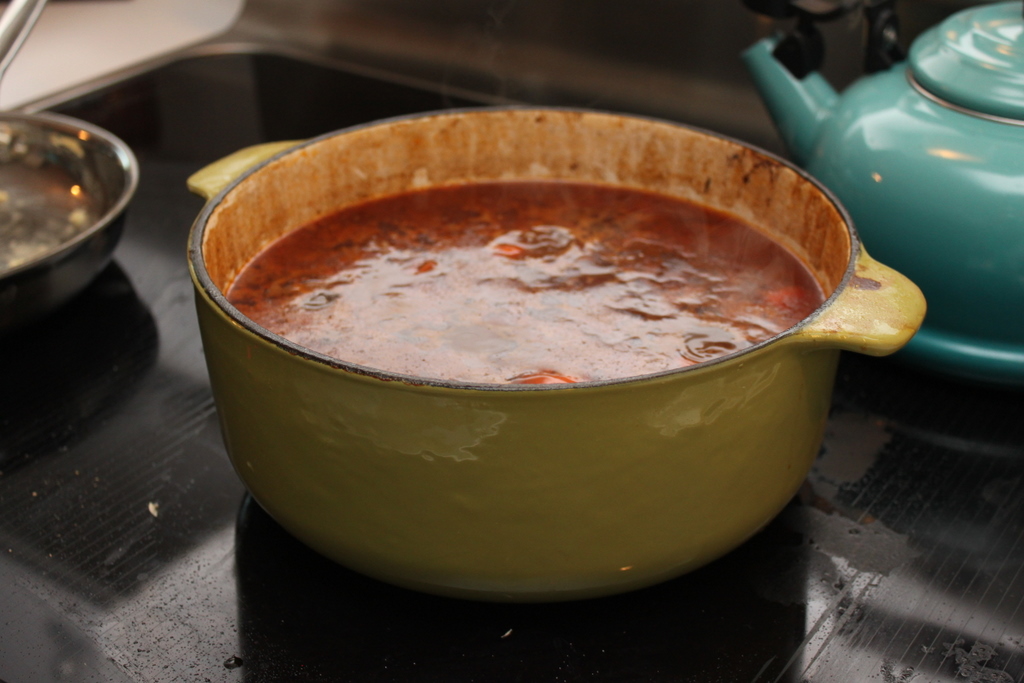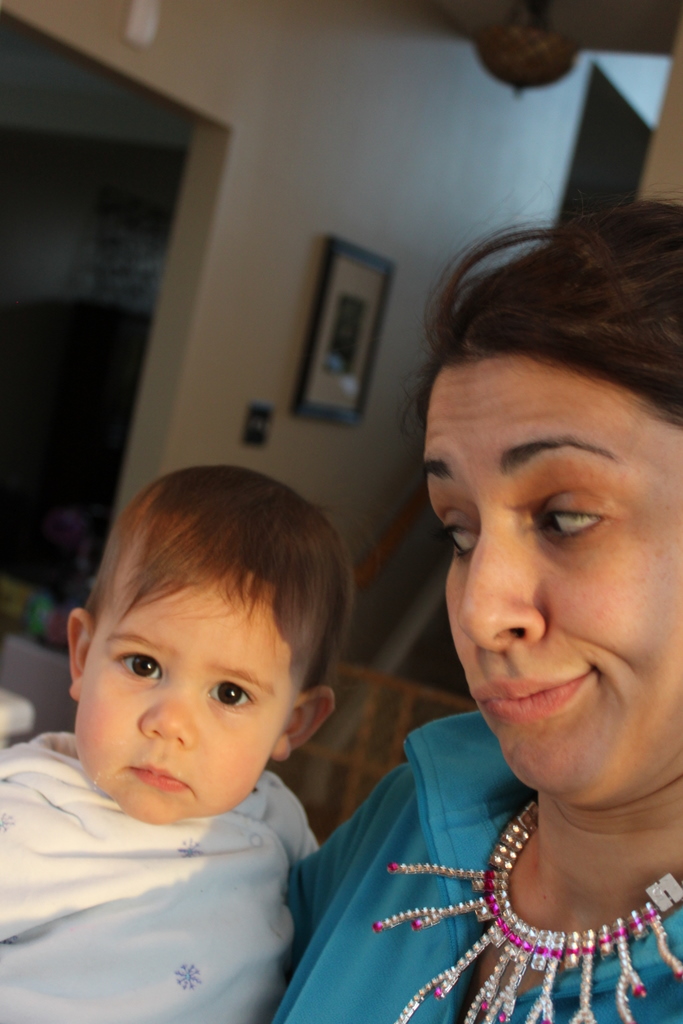 (I know you love my Ariel mermaid necklace/fleece sweatshirt combo, it'll soon be all the rage, you just wait)
But after a little help from google I found some quick thick fixes.
One, make a rue. I added about 1 tbs of flour to some minced garlic & butter in a skillet over low heat. Whisk, whisk, whisk for about one minute. Add a bit of beer & keep whisking until you have really thick gravy paste. Add to stew & stir well.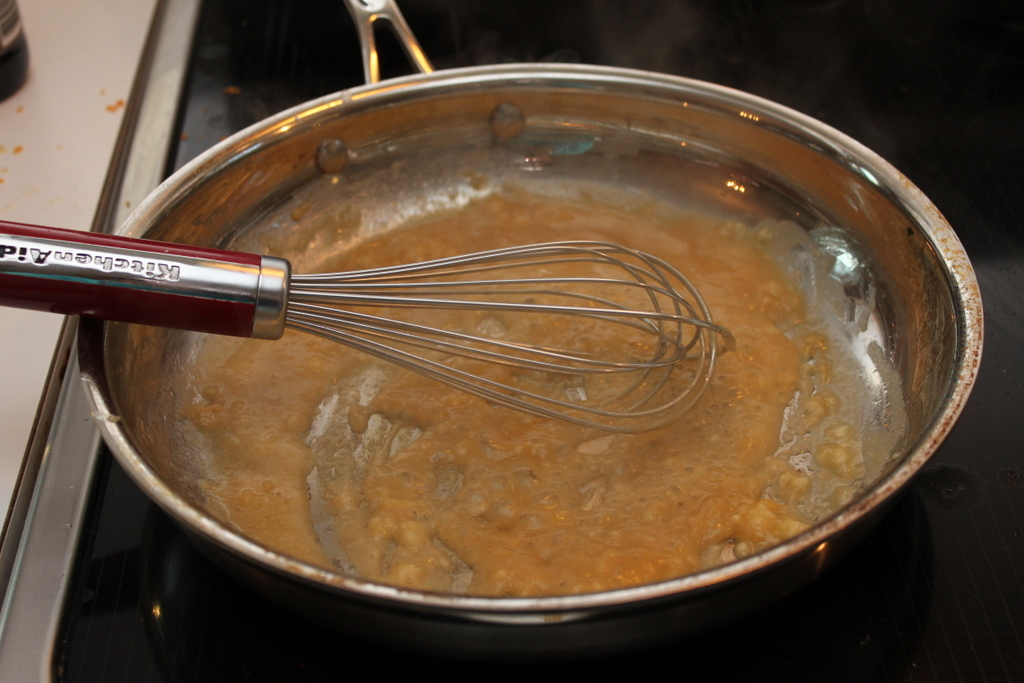 Method #2: Potato mash. The rue certainly helped but I wanted it a little thicker (and really just wanted to see if smooshed potatoes could actually do anything) so I fished 3 or 4 potatoes out of the stew, smashed them with a fork & worked them back into the stew. And you know what? It actually worked.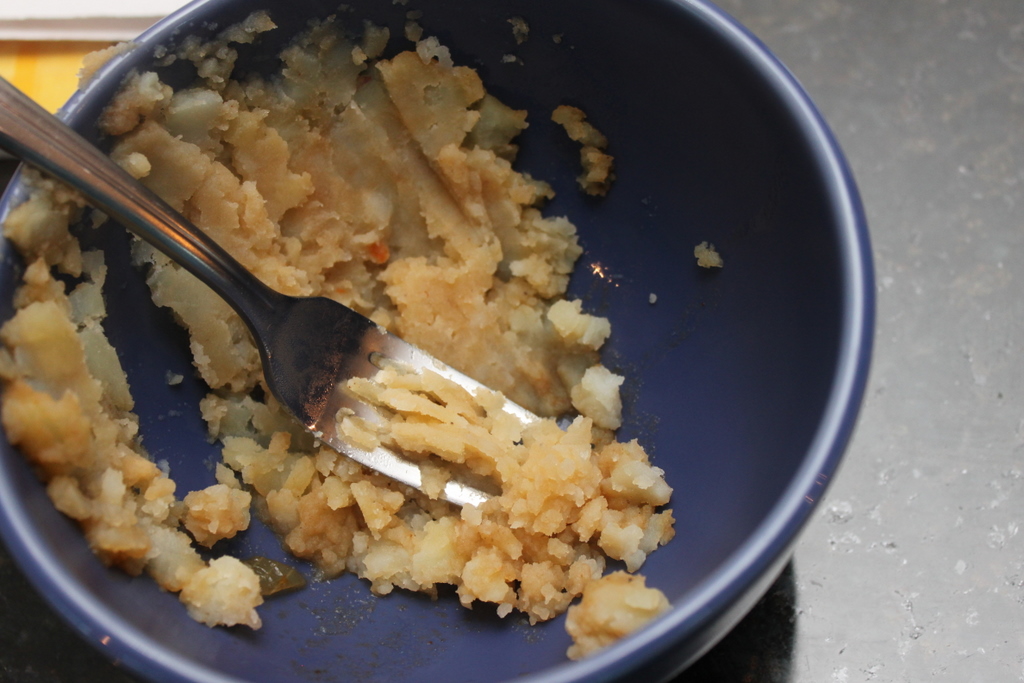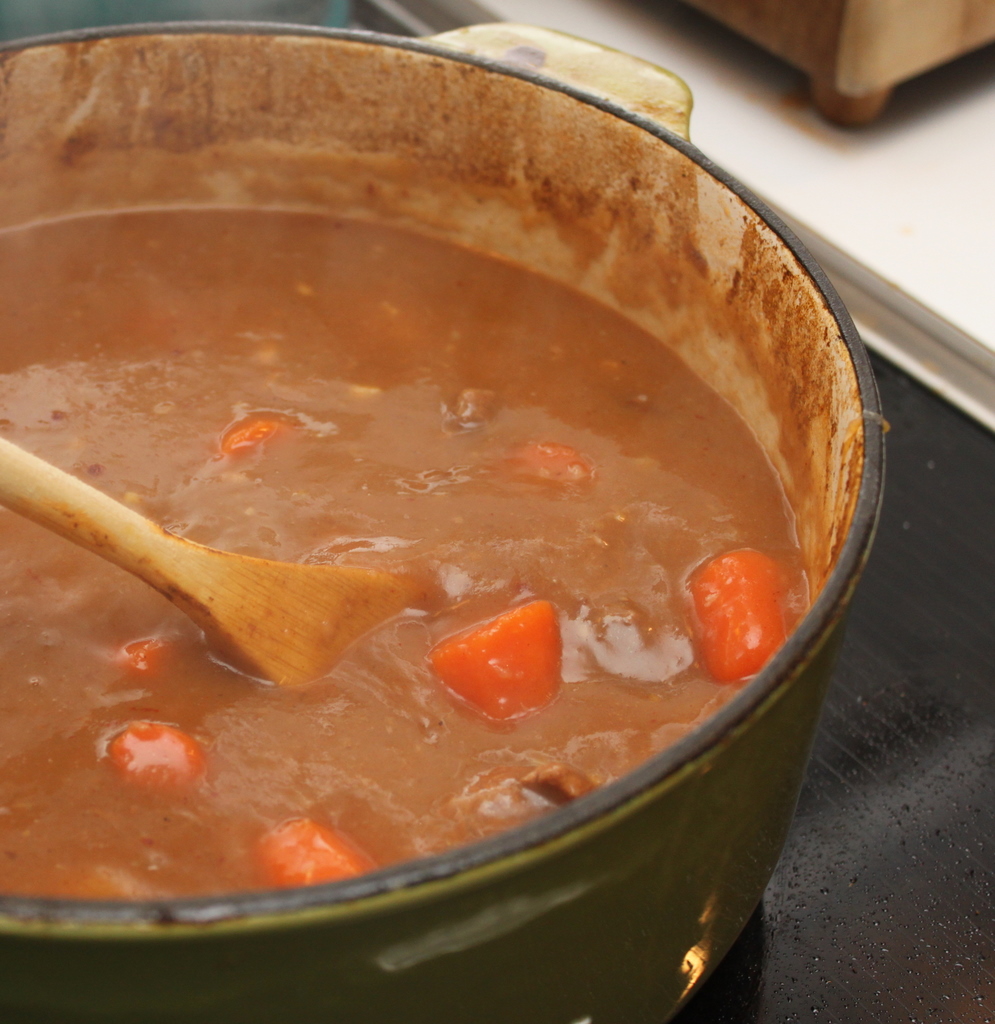 I served this over some instant rice because I still was a little heavy on the broth to stew ratio but if I had planned better I would've made mashed potatoes with it…mmmmm. I did however also serve cheddar biscuits because really, if you're gonna have 2 carbs already what's a 3rd. (I just worked some shredded cheddar into biscuit dough)
Please share a link to your favorite dishes because I definitely need some more good belly warming recipes!!