Some days you're the bug & some days you're the windshield.
Or in my world some days everyone is relatively put together & others one child looks homeless because it was just NOT worth it to fight her to put a clip in her hair & you then let her ride in a completely unsafe way in the cart because hey, at least that'll get you in the direction of the checkout counter whereas 10 minutes prior she was having a complete meltdown in the tile aisle.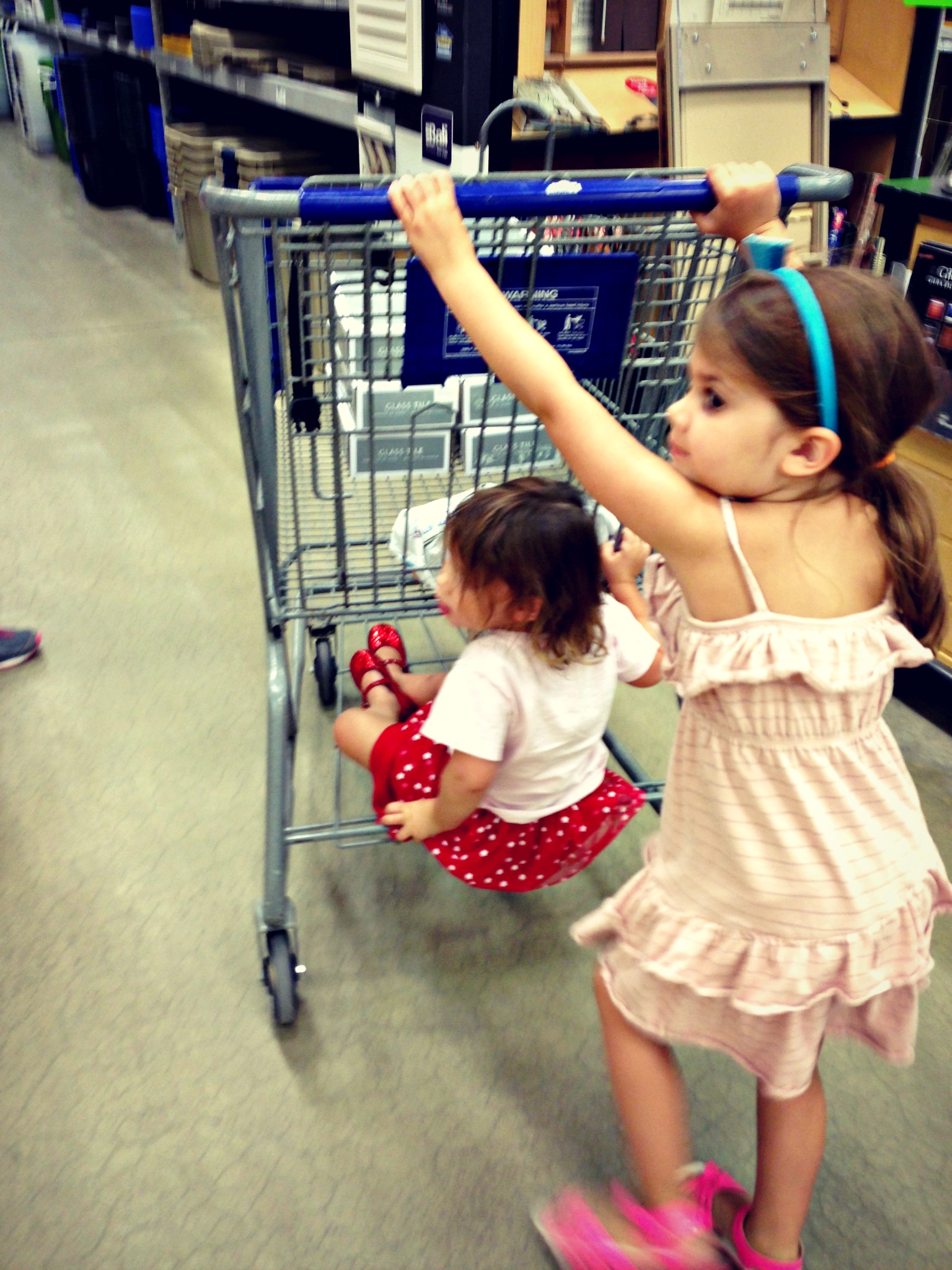 Know what I mean? It was that kind of day.
I could not be more overwhelmed by everything on my plate today but sometimes all it takes is your husband putting a video of a compilation of cats with vacuums on to make you smile & say, 'whatever.'
Hopefully if you're having a rough day that will help you not take it too seriously.