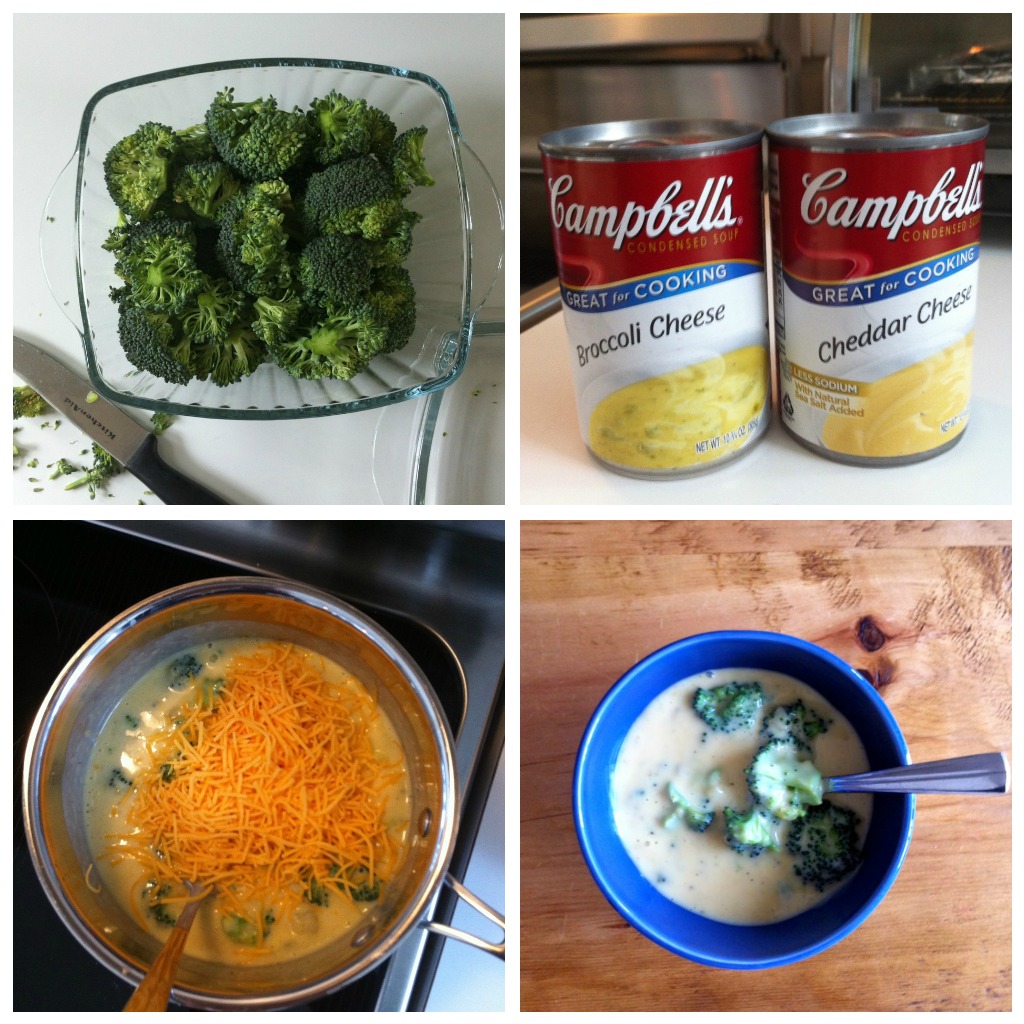 Here's another sneaky semi-homemade meal for you to keep in your arsenal…I love broccoli cheese soup when it has two things, fresh big pieces of broccoli & lots of gooey cheese. This version is so good in my opinion that I never bother to make it from scratch. Perfect for a last minute lunch on a rainy day!
Cheater's Broccoli Cheese Soup
In a microwave safe container with lid microwave fresh broccoli florets with a couple tablespoons of water for 3 minutes. (make sure lid seals, you want it to steam the broccoli) Drain, set aside. In a saucepan combine 1 can broccoli cheese soup, 1 can cheddar cheese soup, 1 & 1/2 cans of milk & cook over low heat until combined. Add a handful of shredded cheddar & cooked broccoli. Season well with salt & pepper. Sometimes I also add some smoked paprika, a dash of mustard powder or even some garlic powder. Just depends on what mood I'm in.
Do you have any super stupid easy go to recipes? If so share the wealth & leave it in the comments below…