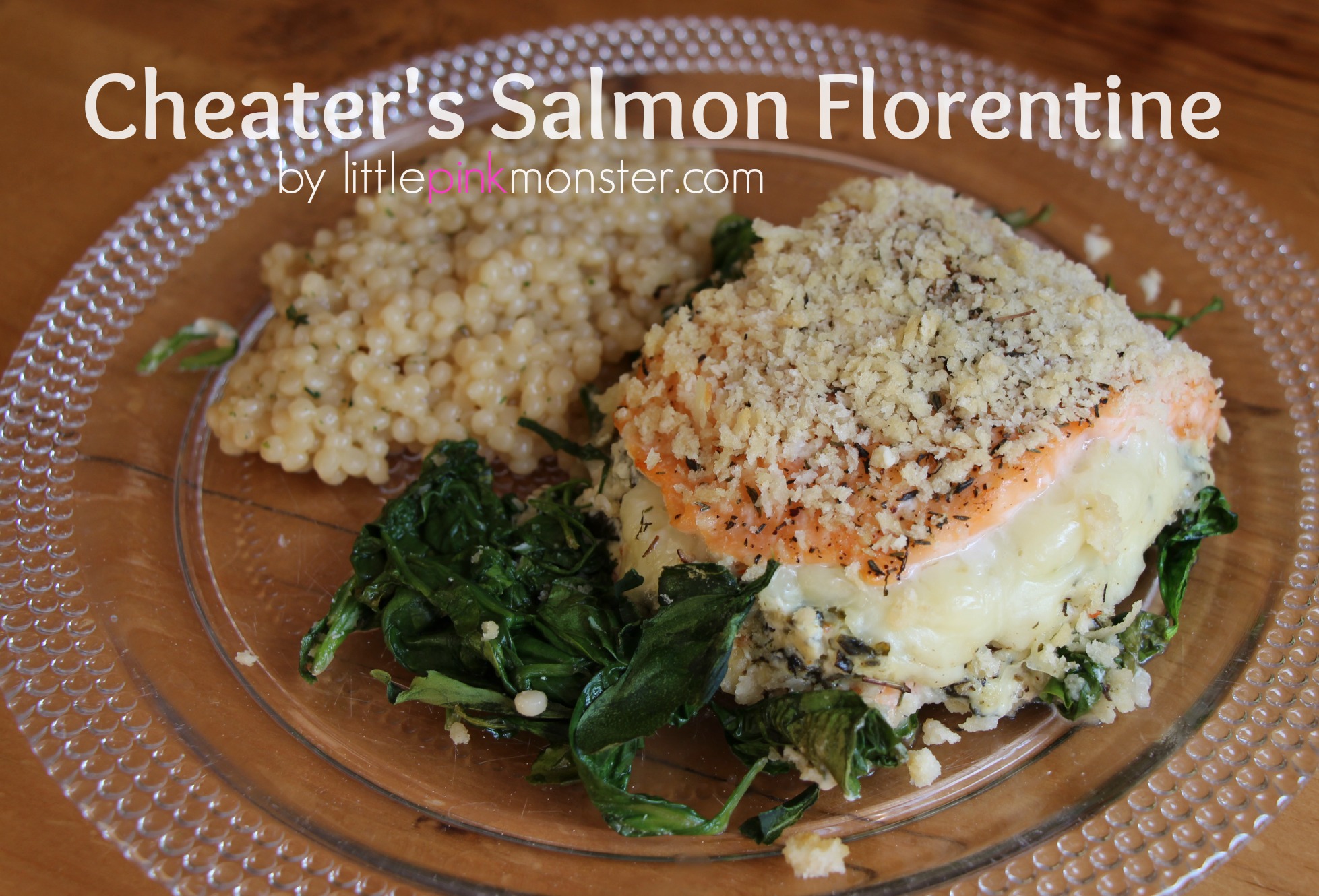 I made this last week & put the picture below on Instagram & Facebook & so many of you asked for the recipe that I had to put it up. There's a bit of a secret to this dish though, it's where the "cheater's" comes from, (remember cheater's broccoli cheese soup & the cheater's chicken parmigana?) you don't have to do anything more for the creamy spinach stuffing than to pick up a spoon & plop on some dip. Yup, spinach dip is your hero with this dish. (and since someone always asks…the nail polish is Big Apple Red
, the best pinup girl red ever!)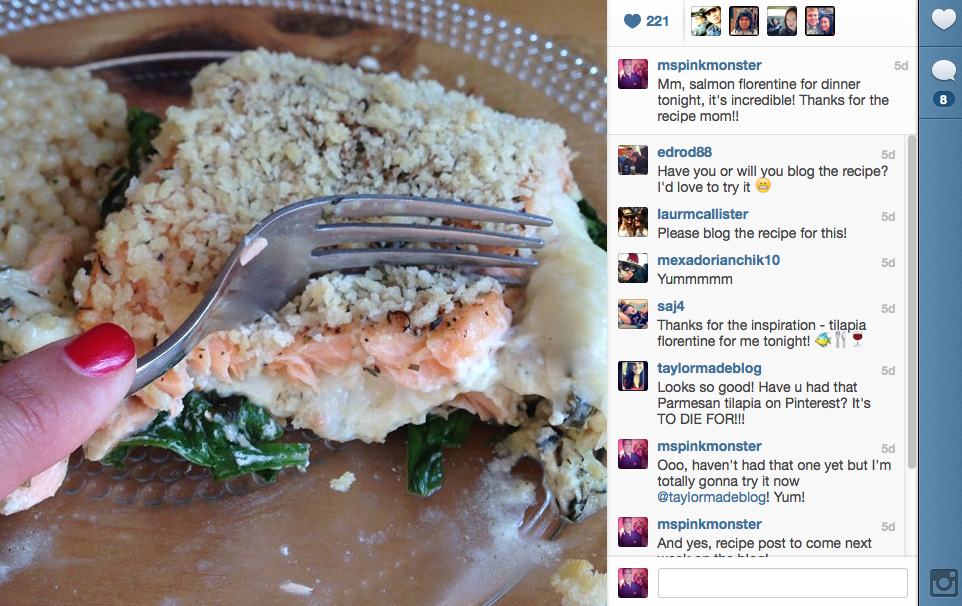 Start off by preheating your oven to 350, next grease (I used olive oil spray) a glass baking dish that's large enough for all of your filets to sit comfortably. Line the bottom of the dish with about a half a bag of baby spinach.
I requested that my butcher cut me 3 salmon filets that were 80z each with the skin removed. So, that's what I got. Simple as can be.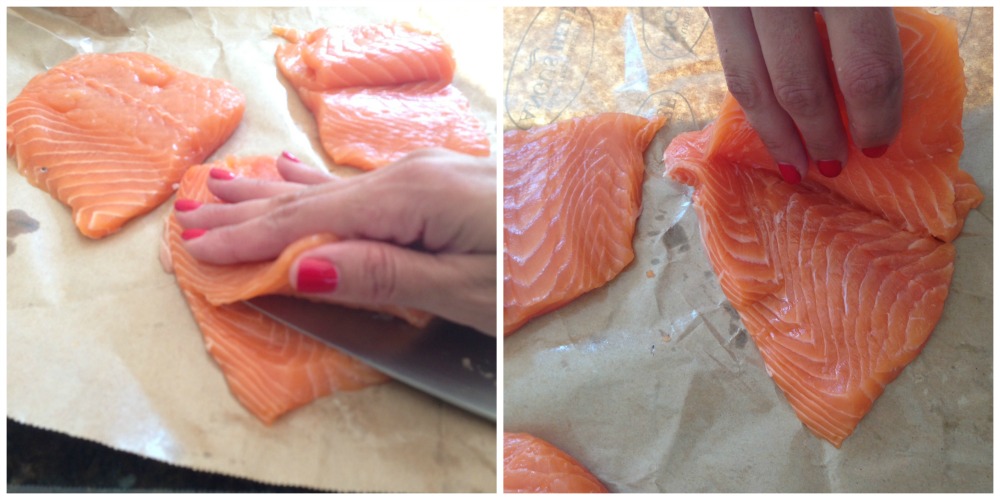 Now you need to cut your salmon (or chicken breasts if fish isn't your thing) in half width-wise, I've found the easiest way to do this without completely butchering your piece of meat is to press one hand on top of the meat & then very slowly slice with your other hand. Every once in awhile stop & check to make sure you're cutting evenly & stop before you get to the other end. We're just making a pocket for the goodies. Place filets in baking dish.

Stuff each of your salmon filets with a good dollop of spinach dip & then a healthy sprinkle of 3 cheese blend. Close the fish lid & season well with salt, pepper, thyme & garlic powder. Next press a handful of panko breadcrumbs on top of each filet & then cover each filet with a good spray of olive oil cooking spray. This will help the breadcrumbs crisp up instead of getting mushy. Mushy bread & fish=gross.
Cook for 25-30 min or until salmon is opaque throughout. Serve with the spinach in the bottom of the pan as well as a creamy side like the garlic quinoa I made or perhaps a lemony orzo. Enjoy!
Shopping List:
One salmon filet per person, 8oz, skin removed
1 bag baby spinach
3 cheese blend bag (it's usually something like parm, asiago & mozzarella)
1 tub of creamy spinach dip (spinach artichoke or other variation would be fine)
panko breadcrumbs
olive oil cooking spray
seasonings: salt, pepper, garlic powder, thyme