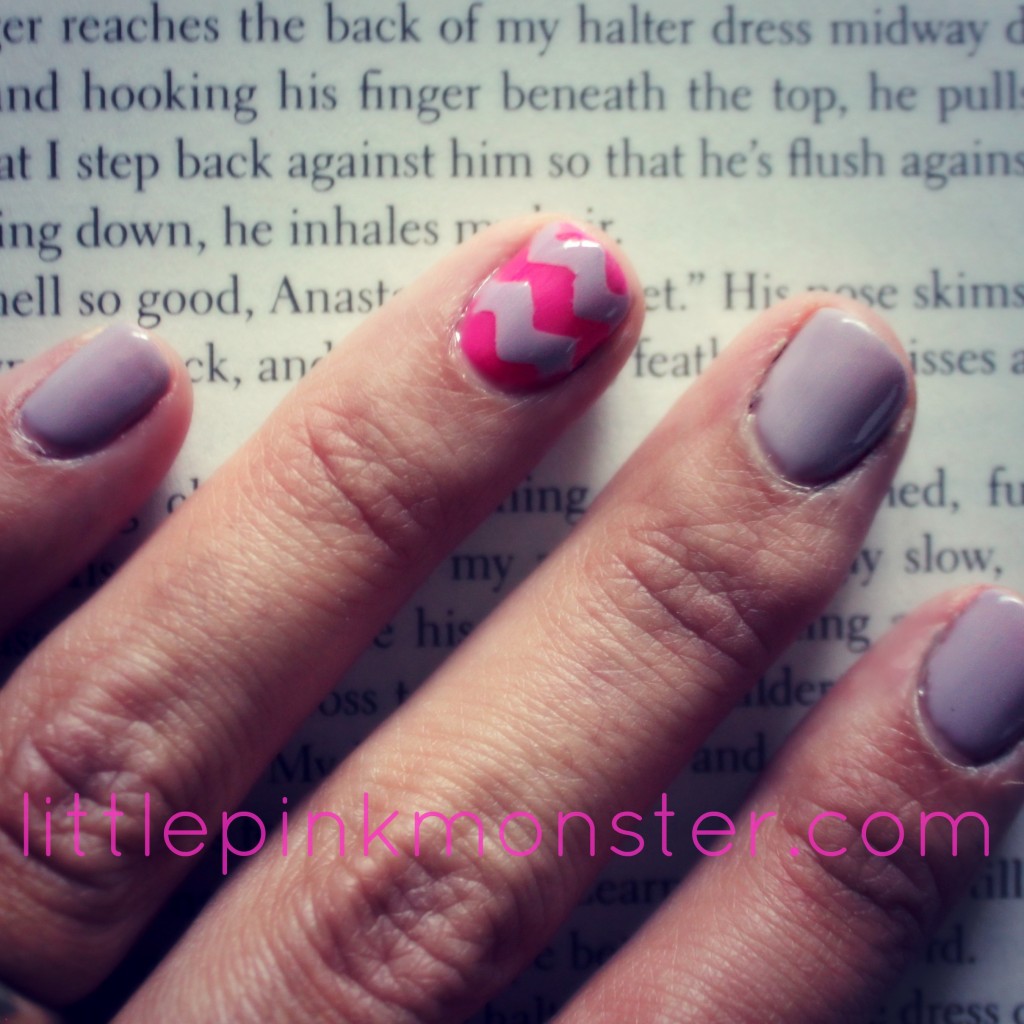 Chevron print is so hot right now & so is having an 'accent nail' in your mani. I knew I wanted to somehow marry the two but wasn't sure how…& then it hit me, pinking shears & the edge of a sticker page! If you aren't familiar pinking shears are scissors that cut in a zig-zag shape, they're used for cutting a fabric edge that won't fray but in this case they make the perfect mini-chevron maker. (you can purchase mine on Amazon here
)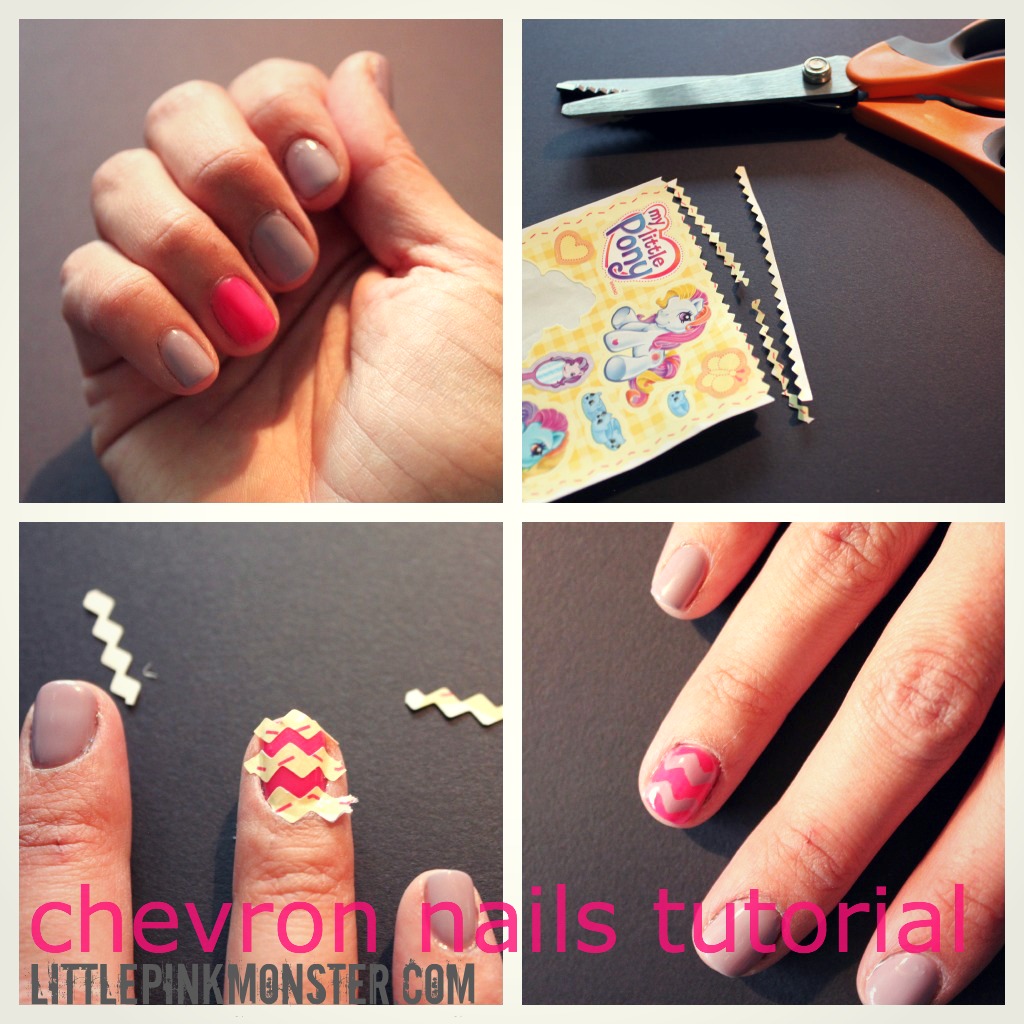 My polish is actually gel (pink is Harmony Gelish 'Shake It Til You Samba'
& the grey/purple shade is Harmony Gelish in 'Princess Tiara'
) but I think this would work just as well, if not better, with regular polish. Just make sure each layer is completely dry before starting the next & top the whole mani off with a nice shiny topcoat.
Anyone doing a little accent nail on their ring finger? I first saw my sitter Amy sporting this look with a black mani & fuchsia ring finger nail, I loved the look. I'm not too old though right?? I don't think so…
Like what you see? Please like, pin or tweet this tutorial below!