Can someone tell me the difference between a sauce being called "cream" and "creme"? Creme sounded fancier & these are some dolled up avocados so I went for it.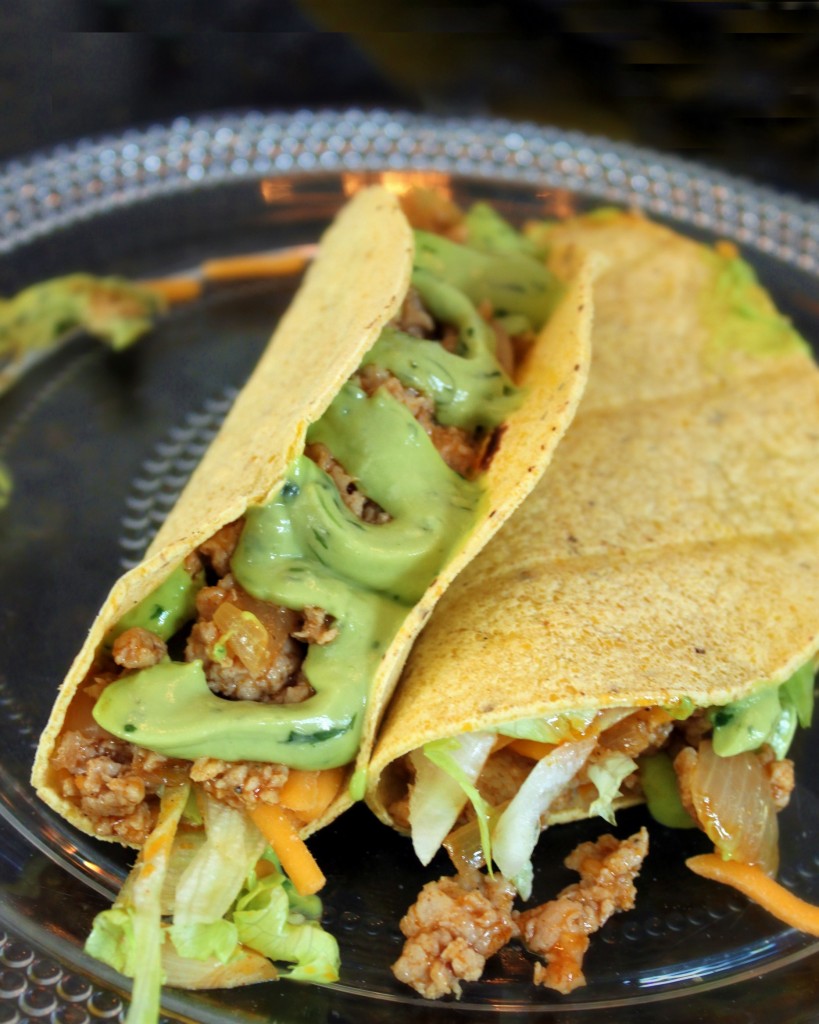 It's not a very complicated meal but the sweetness of the mayo gives such a nice compliment to the spice of the taco meat & tang of the lime juice that this dish tastes a heck of a lot classier than plain ol' taco tuesday.
The taco meat is ground chicken that I added to a pan of sauteed onions & then mixed with taco seasoning & a little bit of water. (chicken doesn't render the same fat that beef does so you'll need the moisture to mix the sauce) I toasted the corn tortillas in a dry, very hot skillet for about 30 seconds each side. The tacos have shredded lettuce, cheddar cheese & the avocado creme below. I would've thrown some halved grape tomatoes in there too but Sophie ran out of patience.
Avocaodo Creme:
2 avocados peeled, pitted & cubed
1/4cu cilantro, chopped
1 garlic clove, peeled & grated (I rub mine on a small holed cheese grater)
3 tbs light mayo
1/4 tsp salt
juice of 1 lime (2 if they aren't very juicy)
Combine all ingredients & blend well with a hand mixer until smooth. Taste & add salt if needed. Spoon mixture into a ziploc baggie, cut off the bottom tip of the baggie & squeeze along assembled tacos. Receive massive amount of praise from eaters & try to remain humble.