Have I told you before that my stepfather-in-law is from Hong Kong? I love when he & my mother-in-law visit because yes, the kids love to see them & yes, visiting with family is lovely & all but really, I get so excited because he cooks the most amazing dishes for us & it's totally broadened my cooking horizon. I went to pick up the ingredients to make Hot Pot like he taught me & while I was at the Chinese market I found this little bazarro plant.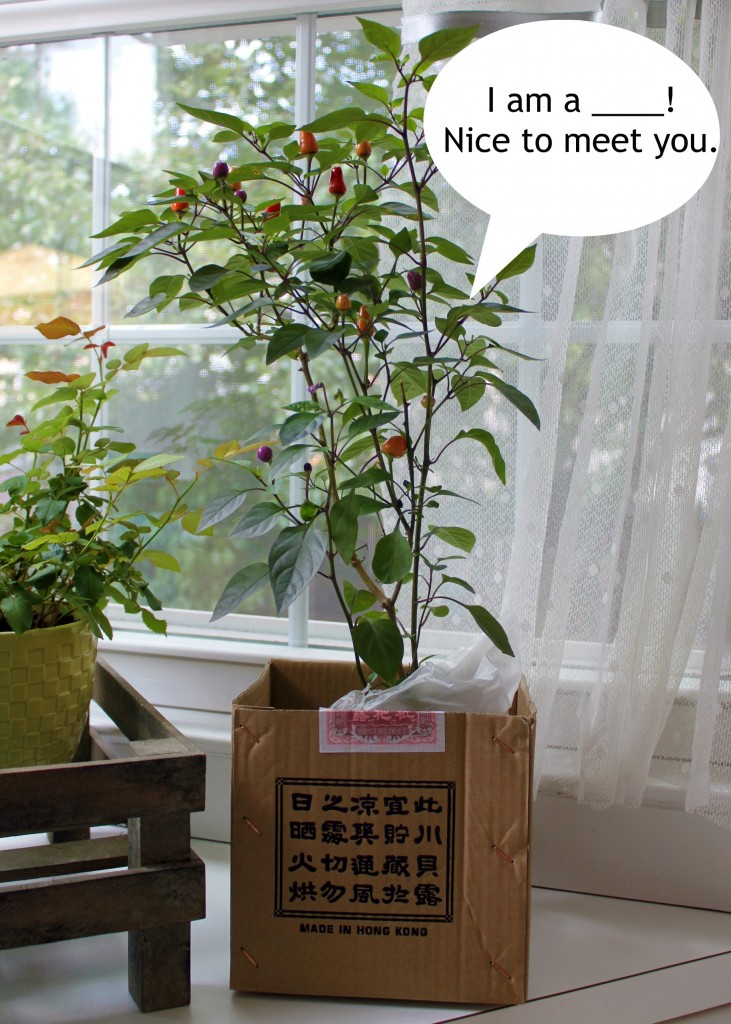 At first I thought there were flowers growing because there are purple ones in there but upon closer inspection they seem to be peppers. I asked the cashier what the plant was & she said, "Pepper." Ok, is it an inside plant? "Pepper." Aha.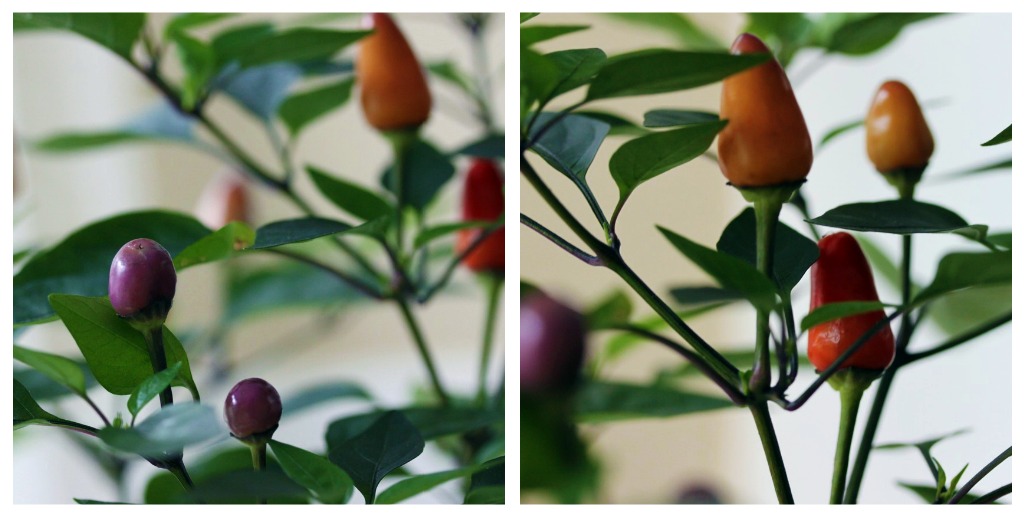 So I guess I'll just take my cues from the plant & figure it out as we go. Please if anyone knows what the heck this thing is please tell me!
There's a reward.
Ok, not really, but if you've got knowledge share the wealth with your girl.
Hot Pot was delish as usual ps.com…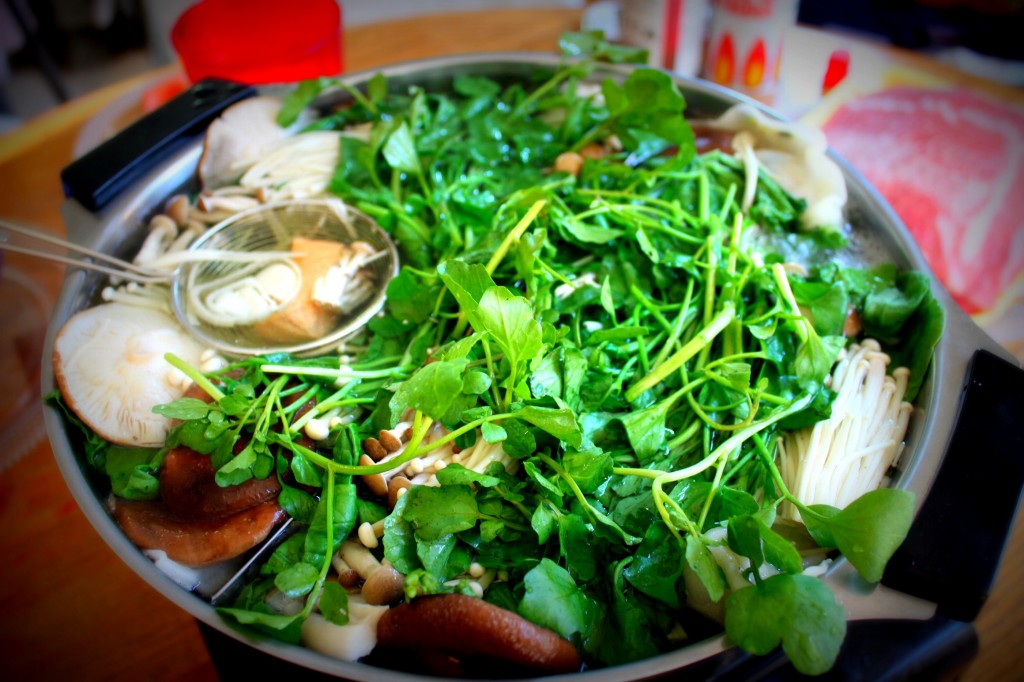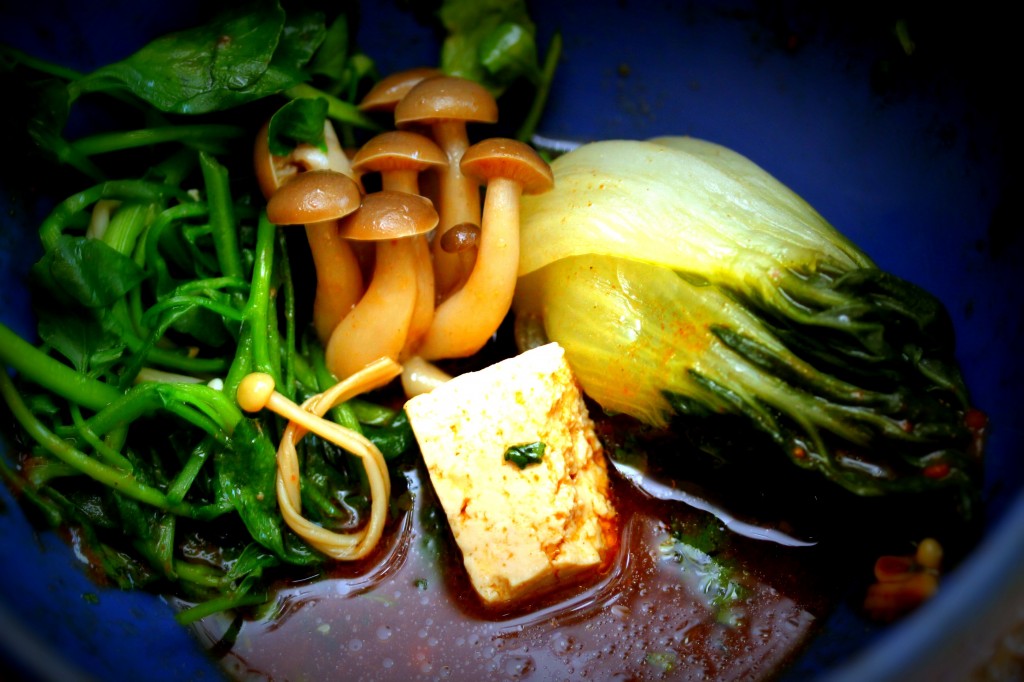 {I realize those shrooms look kind of creepy but they're actually tasty delicious}
If you missed my Hot Pot tutorial then here's the link. It was written over a year or so ago so pardon the crappy images…