Today was rough. Comfort food was in order.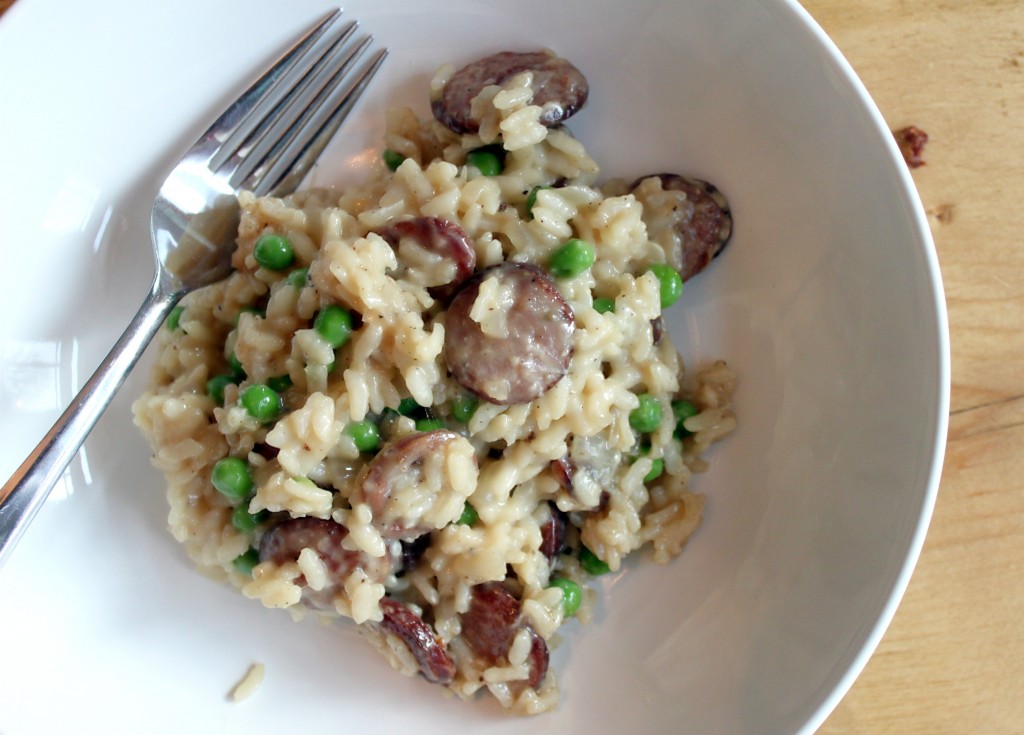 Sausage & Pea Risotto:
1 package of pre-cooked sweet italian sausage, sliced crosswise into 1/4″ thick pieces
3/4 cu frozen peas
1 cu risotto rice (arborio)
2 cu chicken broth
1 cu dry white wine (nothing too terribly sweet, I used a chardonnay)
1/2 lg onion, chopped
1/2 cu grated parmesan cheese
I made it up as I went along & it was actually pretty darn good. But that's the nice thing about risotto, once you perfect the basics it's easy to throw in whatever sounds good to you. We told Sam they were hot dogs & she was pretty happy with that. Rice, peas & hot dogs…her favorites.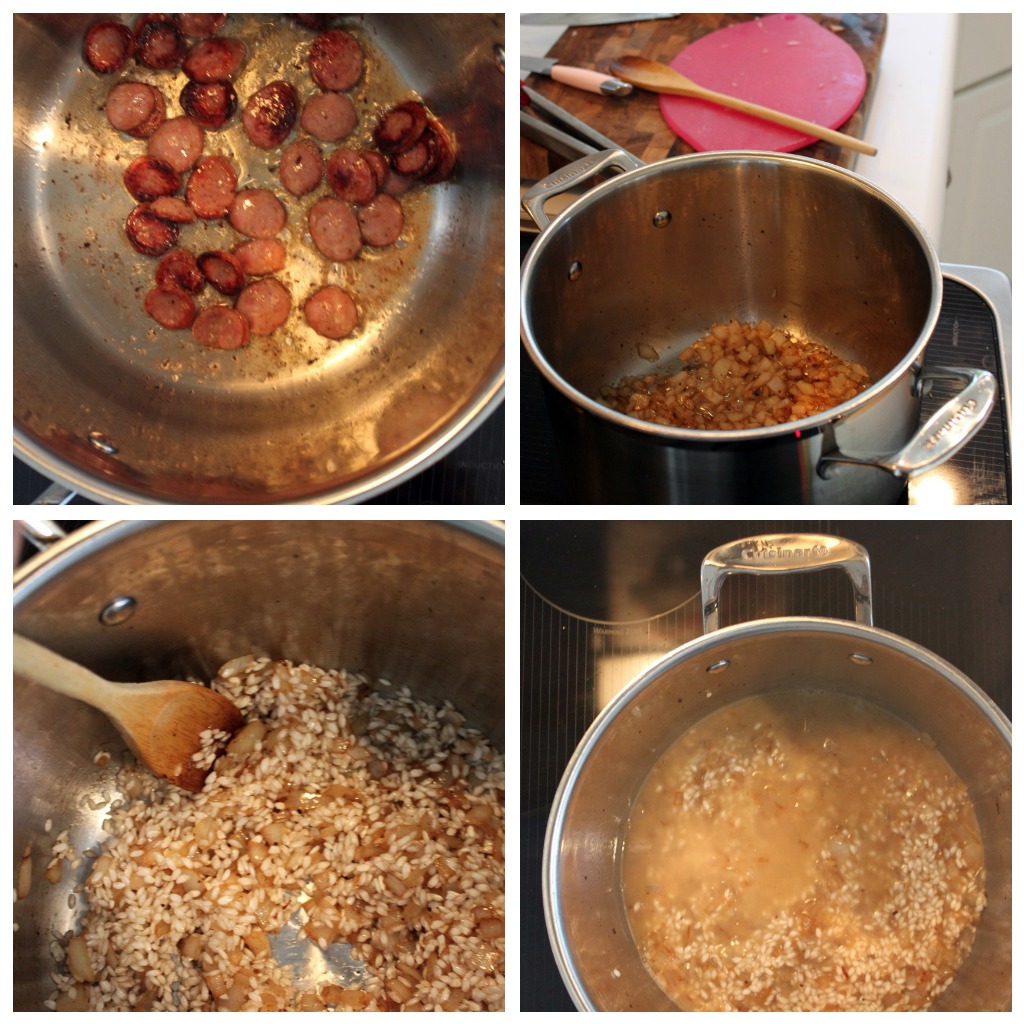 In a large pot brown sausage slices over med-hi heat with a tablespoon or so of extra virgin olive oil. Set aside browned sausage slices on a paper towel lined plate to drain off fat. In the same pot add more olive oil & saute chopped onion until translucent. Add your rice to the onion & continue to cook over med-hi heat while stirring to lightly toast the rice. Add a cup of wine & turn down heat to medium, stirring well & cook until wine is absorbed, about 2 minutes. Next add a cup of chicken broth & repeat the process…adding chicken broth a cup or so at a time, letting it cook down & then adding more. I've found that a great risotto isn't an exact science as to how much liquid to add as much as it is doing it a bit at a time & letting each one cook down before adding the next. You'll do this for about 15 minutes or until the rice is tender. Once the rice is cooked add in frozen peas & a bit more liquid if it seems dry & cook for another 2 minutes. Return sausage to pot as well as the parmesan cheese & season well with salt & pepper. The risotto should be melt in your mouth creamy.
Tip- when reheating leftovers in mircrowave I add a splash of milk & cover well.