I mean really, let's break it down nice & simple.
"Cookie" and "Butter"
Need I say more?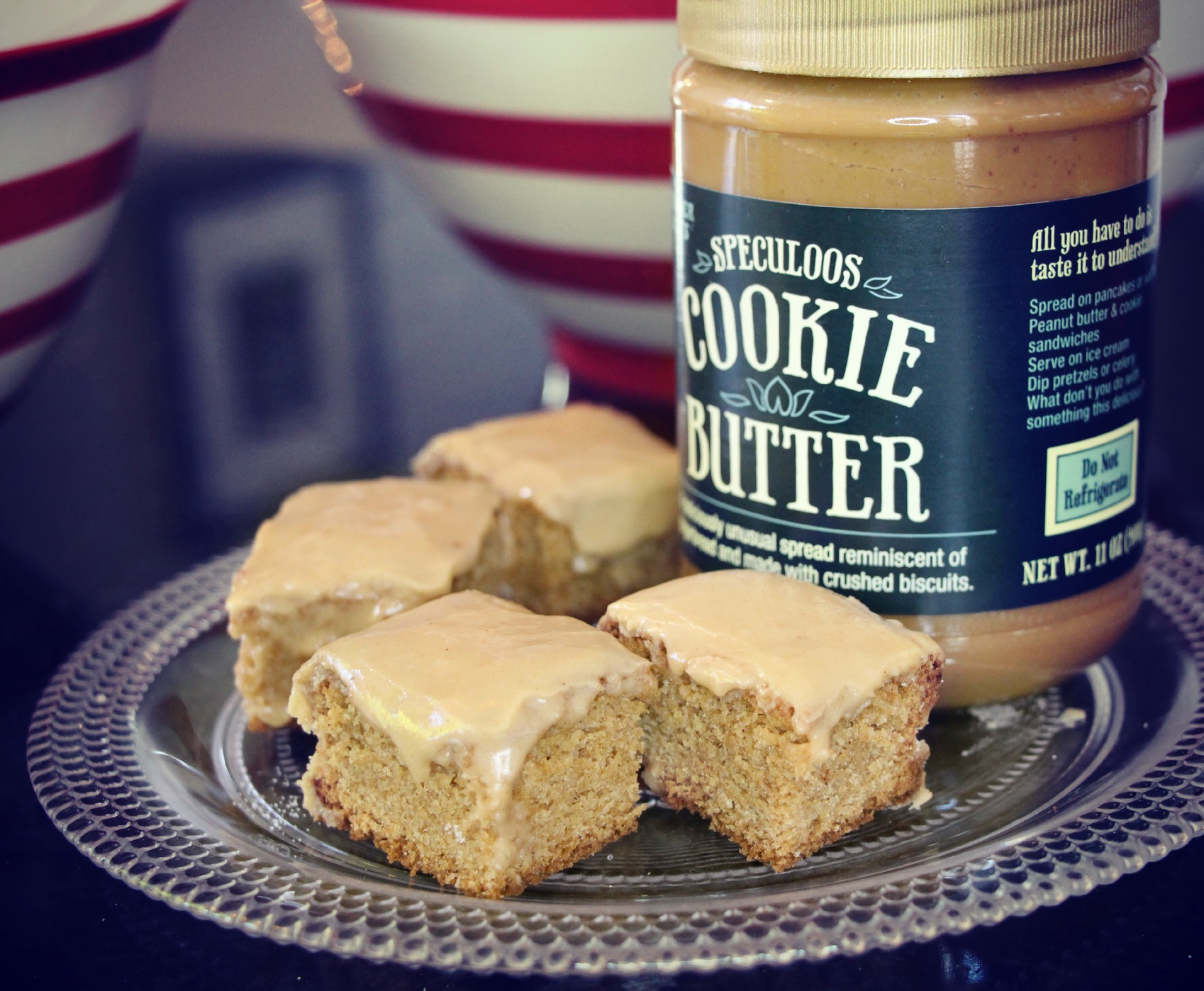 I believe I've mentioned Speculoo's Cookie Butter before…it's sinfully good. I'd say it tastes like a mix of cookie dough & gingerbread. They sell it seasonally at Trader Joe's & this year I brinked on the bridge of hoarding it. The thing is you can only eat so many pieces of warm sourdough toast with this jar of indulgence spread on top before your skinny jeans no longer make the word "skinny" come to mind. So instead I baked it into cookie bars…because that's LOADS healthier.
Oh well, there's still a good 2 months until bathingsuit season right?
I used this recipe from Butter Me Up, Brooklyn but there are dozens on Pinterest too.
Can someone also please tell me a better way to frost & slice bars? This was my first time making them & my method was a hot mess…