Gotta love Pinterest for giving me this idea. Sophie's class of 2 year olds were certainly grateful.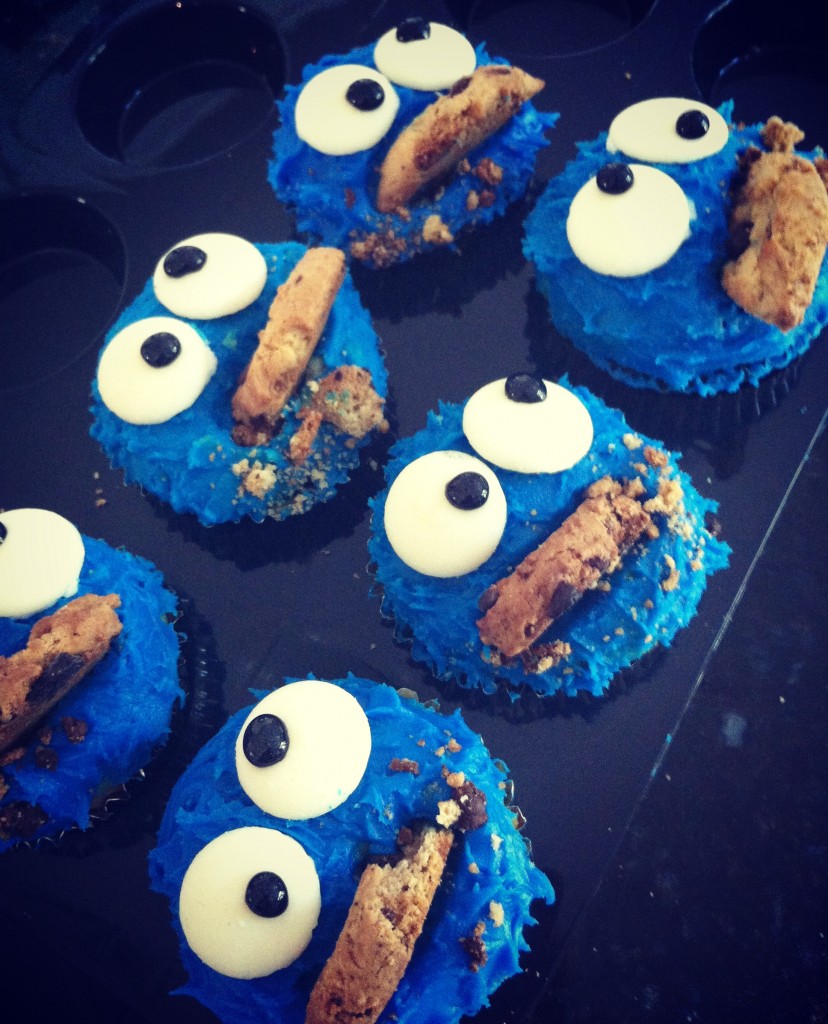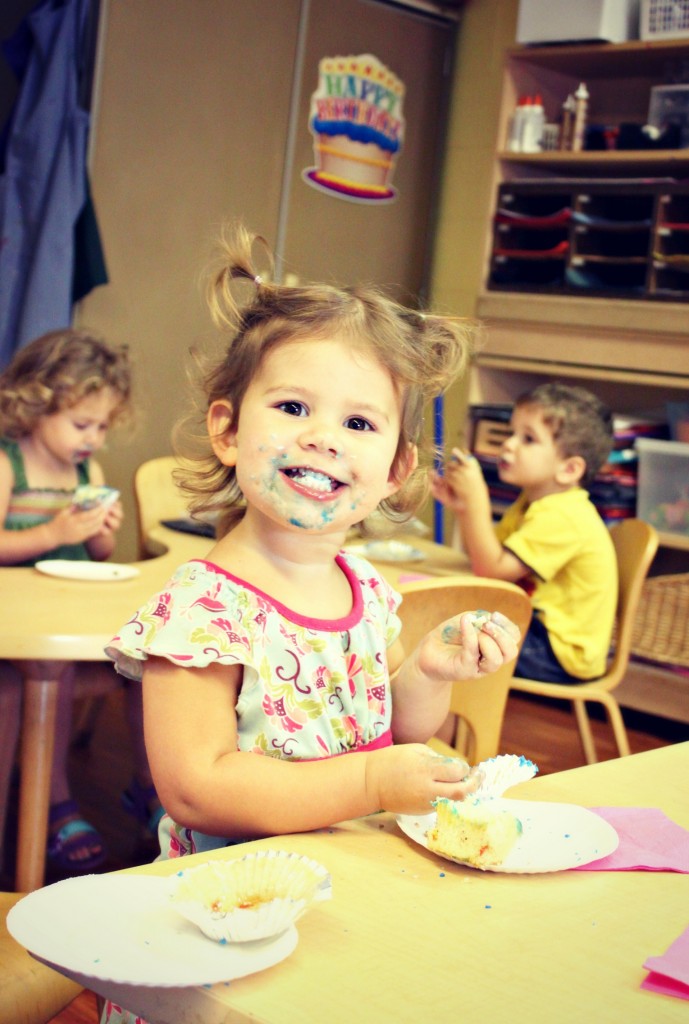 A baker I am not & let me say these were super easy. I used funfetti cake mix for the cupcakes, Wilton's royal blue icing for the fur (3 tubes for 20 cupcakes) & white chocolate wafers with black gel frosting for the googly eyes. A lot of the Cookie Monster cupcake pins used a special tip & frosting bag for the fur. I started off trying that but it would've taken FOREVER. I found spreading the frosting with a knife & then patting it quickly with the side of the knife picked it up in a way that looked like fur. At least I think it looked furry.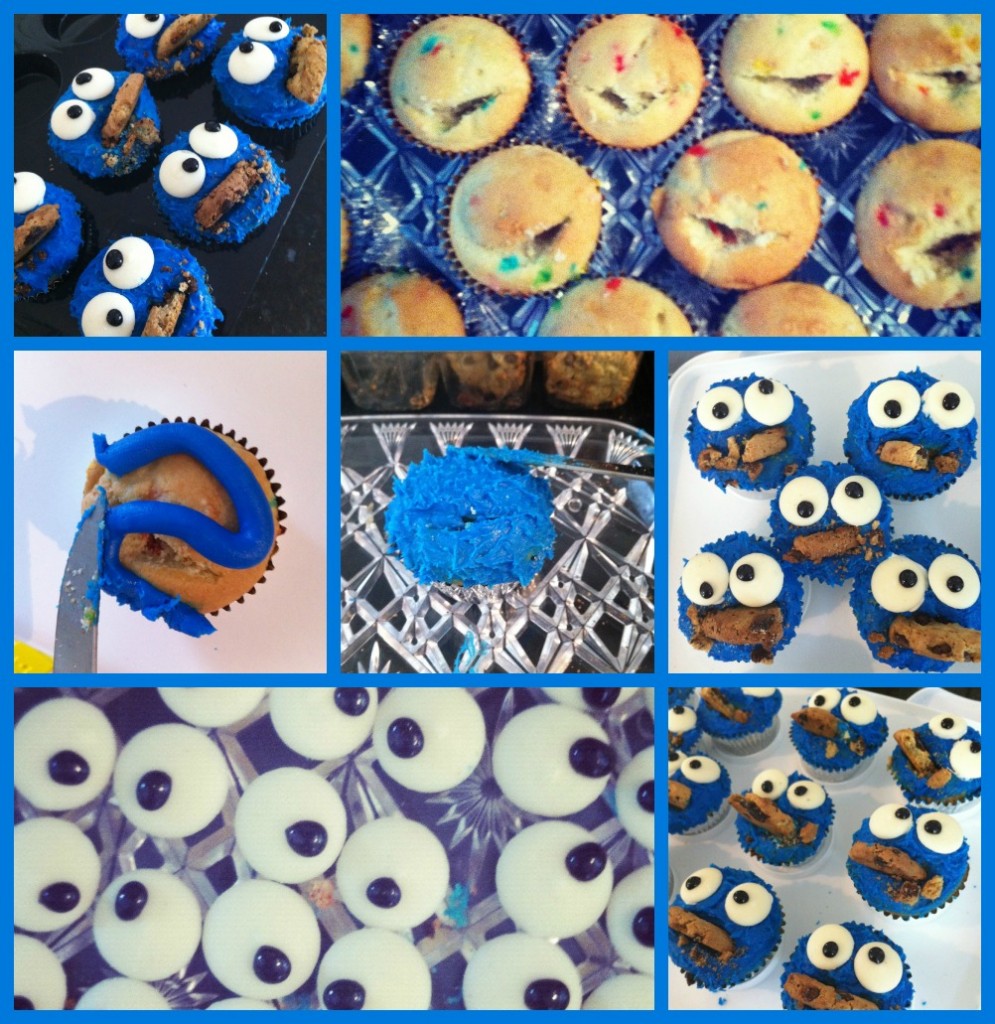 The last tip I have is to draw the pupils (more like dab or dot them) on the wafers & then stick the tray in the fridge for a few minutes to chill before attaching them to the cupcakes with a bit of frosting. When they reach room temperature they tended to melt & drip down the eye. Which was scary.
I'd also recommend refrigerating the finished cupcakes until you're ready to serve them. Oh, and if you make these for a classroom birthday party I suggest passing along the message to parents to expect some bright blue poop from their kids. That frosting dye is crazy & can be quite shocking!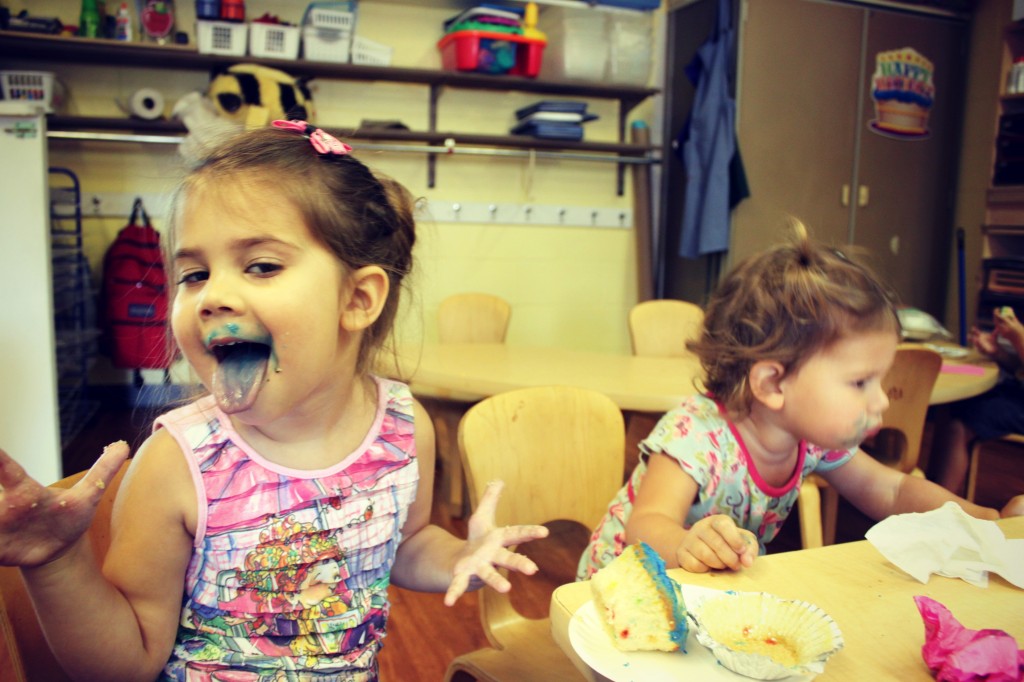 I can't believe my big crazy girl is two already. Happy birthday Sophie Monster! You are dearly loved little one!