I snapped a picture of this tee in the Jcrew window at the mall the other day, so cute right?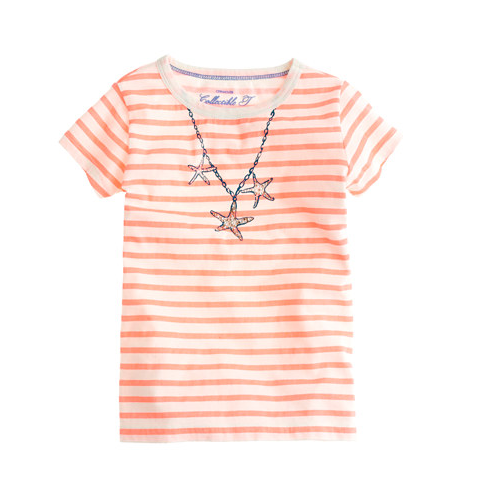 Well, at $42.95 I about gagged up my food court chick-fil-a. I mean seriously?? It's a CHILDREN'S T-SHIRT!
There was only one solution…KNOCK THAT BE-OTCH OFF. (apparently it's SUPER SHOUTY CAPS TUESDAY!!!)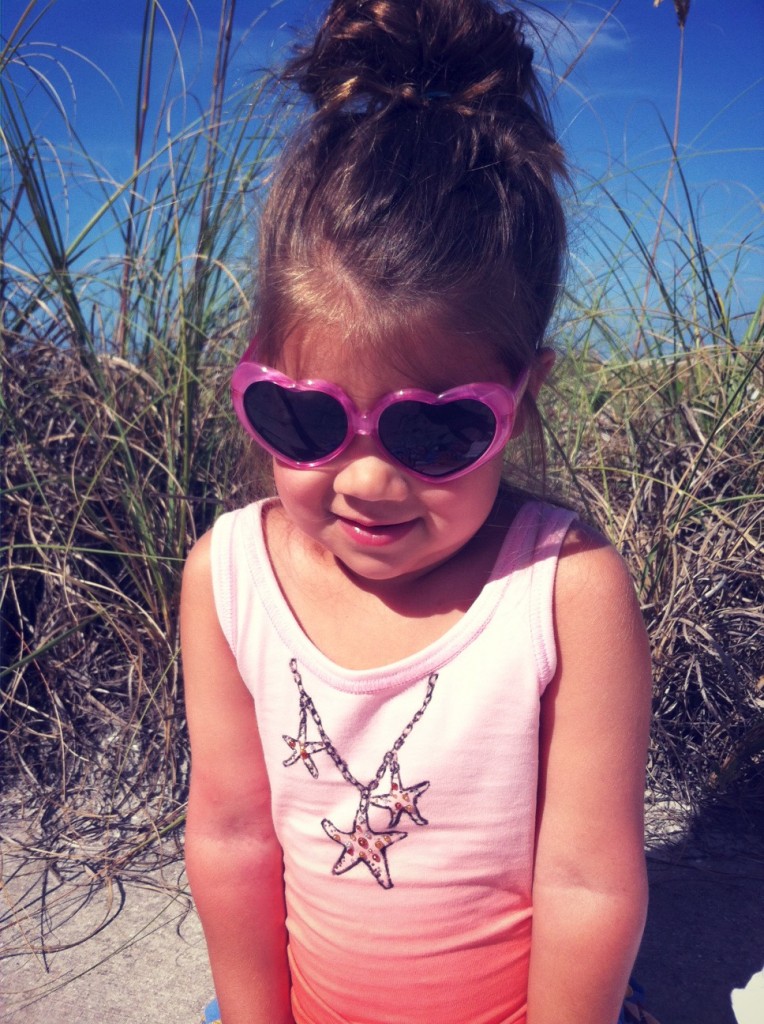 The ombre tank is from the Target girl's department & I think I love it even more than the stripes. There are a few different ways you could pull this off yourself but here's how I did it.
First, I found the tee online & used the store's zoom function to get a close-up of the starfish necklace on my computer. J.Crew's is basically a sketch & some crystals. Following along I drew the chain & then starfish with a black fabric marker, once you break it down they're really basic shapes. I thought about using heat-fix crystals for the sparkle but couldn't find the shade or size I wanted to instead I used this neat new fabric paint from Tulip. It's called "Beads in a bottle" & it creates perfectly round little beads everytime. Possibly crafting voodoo. I squirt out an oblong, pointy glob…it magically dries as a domed bead. Go figure.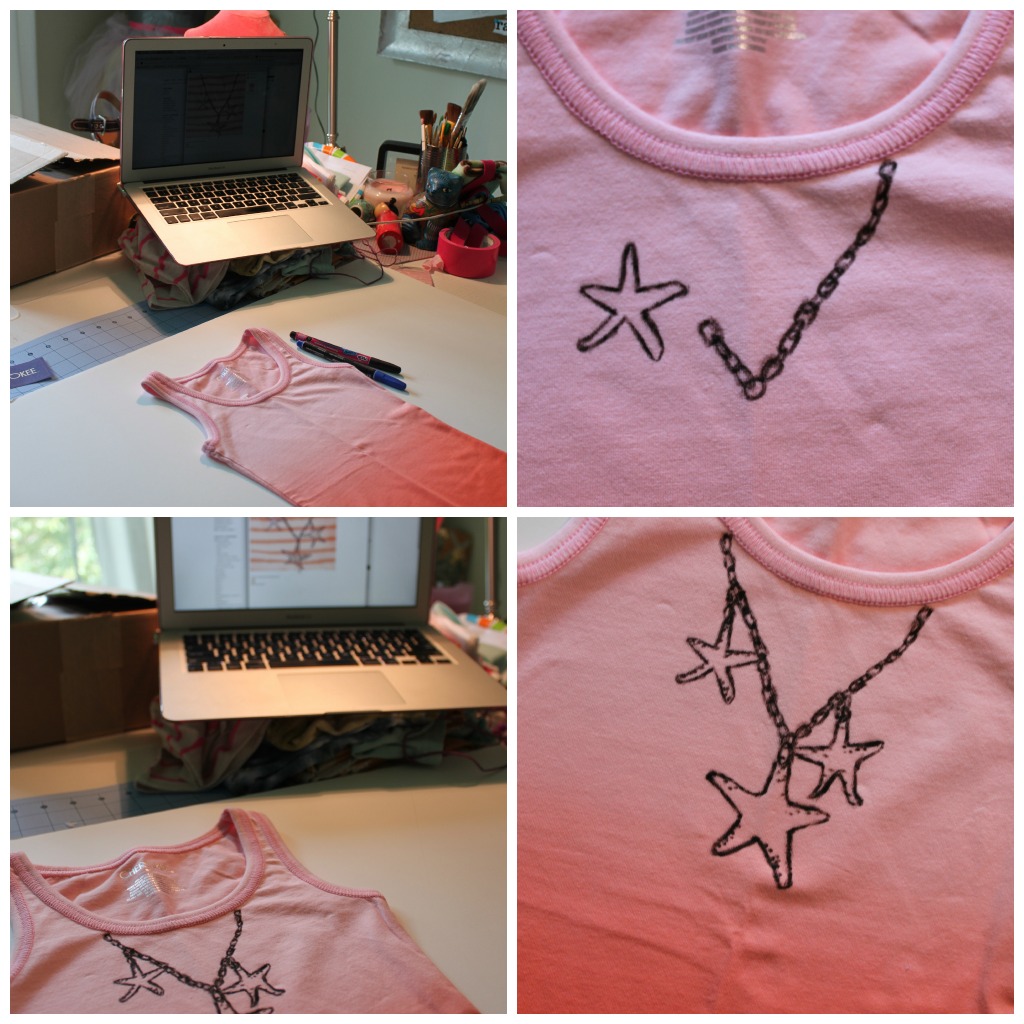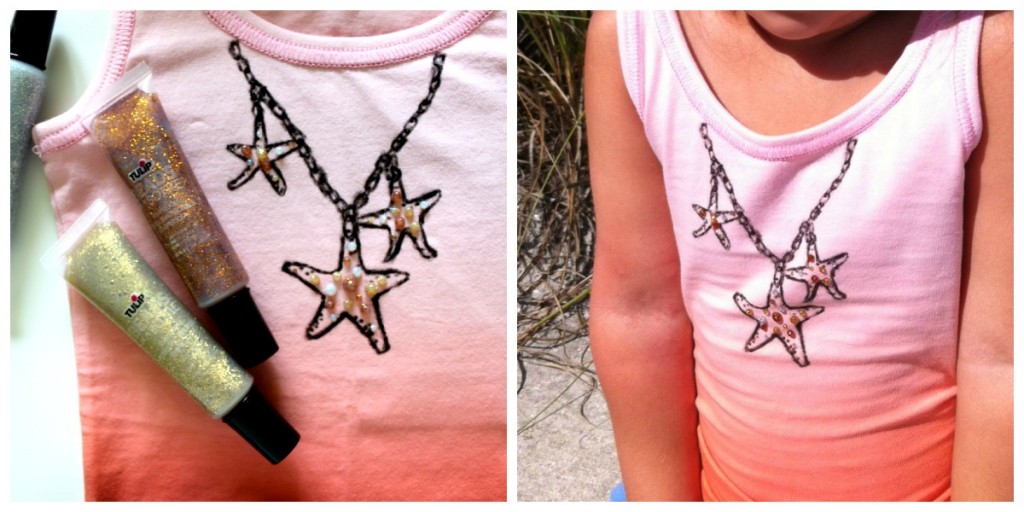 That's it! I love sticking it to Crewcuts. (although I inevitably end up spending the money I saved on their women's shoes. I'm a sucker for candy colored ballet flats.)