Today I cross stitched Peter.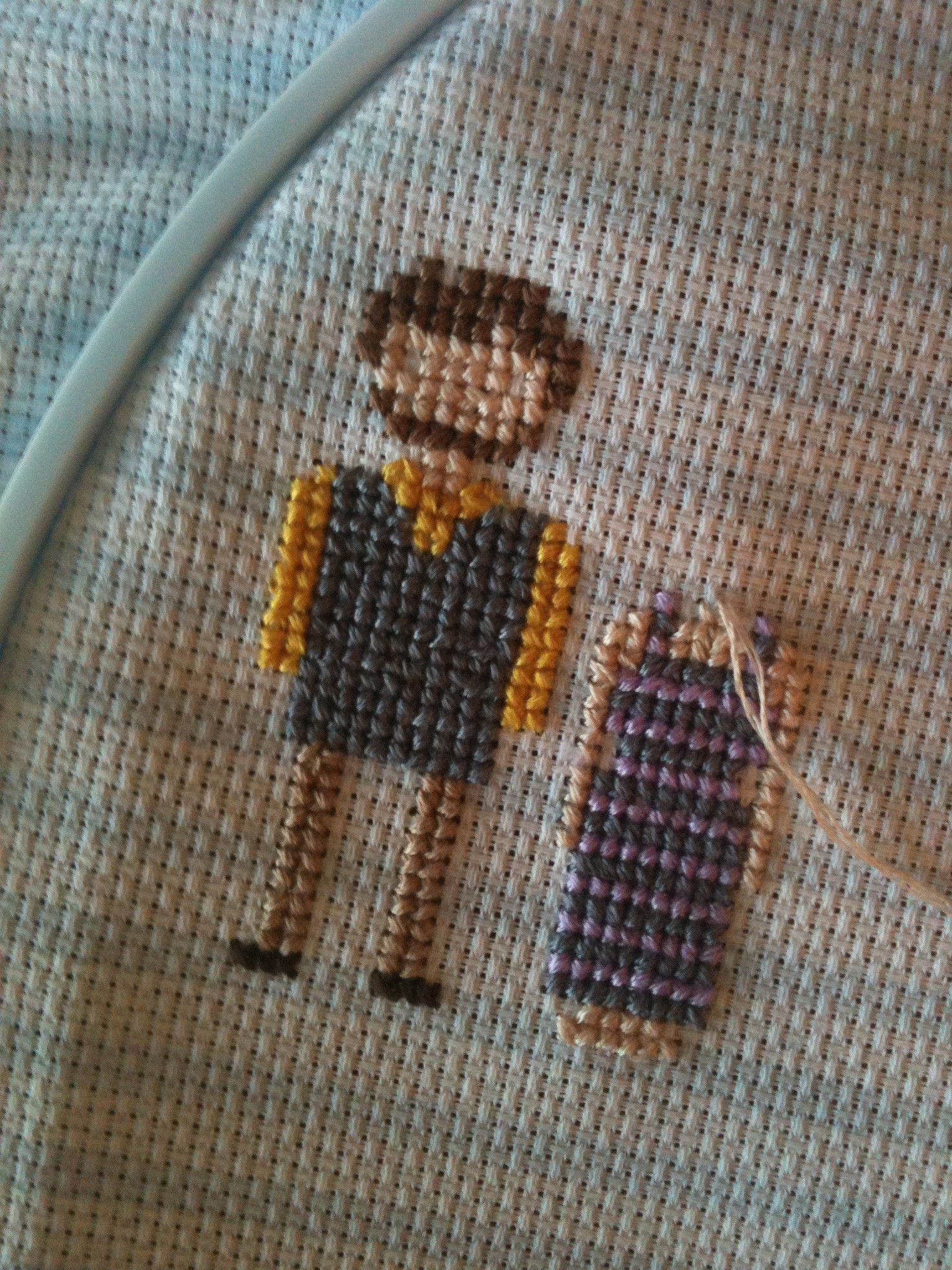 He doesn't have any eyes yet & his sweater vest needs buttons but so far pretty darn handsome, if you're into threaded people.
You might say with all this rest I've become a wee BORED.
I'm actually working on this craft project from MS Living this month, should be pretty darn cute when it's done. The rest of the fam is all sketched & ready for stitching.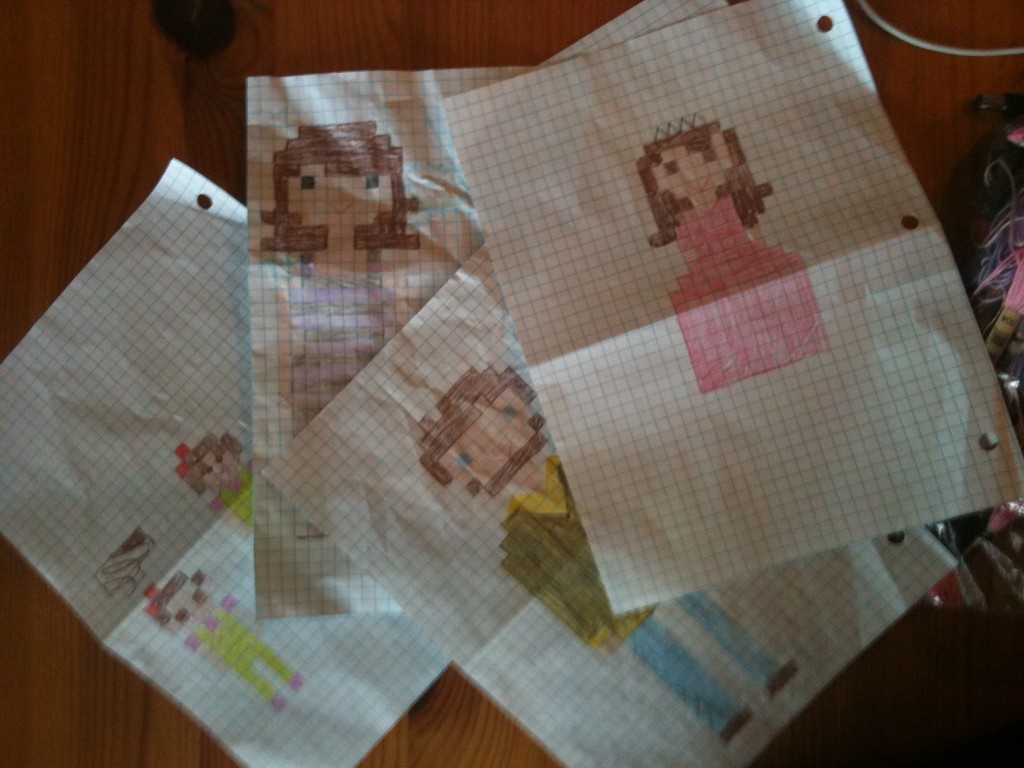 The cabin fever got the best of me today & I did go with the girls on an outing to the grocery store. I've spent their childhood successfully avoiding obnoxiously large grocery carts that are shaped like racecars, firetrucks & any other transportation vehicle because I knew once you pull one of the those things out you can never go back to a nice normal sized cart. Well today, blame it on the Lyme because for some reason I was totally game. It was so worth it…
They went BANANAS. You'd think I'd have told them it was Cinderella's carriage & there was a swimming pool of Dum-Dum's at the end of the ride
.
That's about it, I miss home but family is wonderful & I am slowly but surely feeling better. What have you been up to this week?