Did everyone have a good Easter? Ours turned out to be really wonderful, we decided to have an Easter brunch & egg hunt with lots of friends, kids in Sunday best, eggs with yummy treats inside…it was great. Perhaps you'd like to take a peek at our Easter album??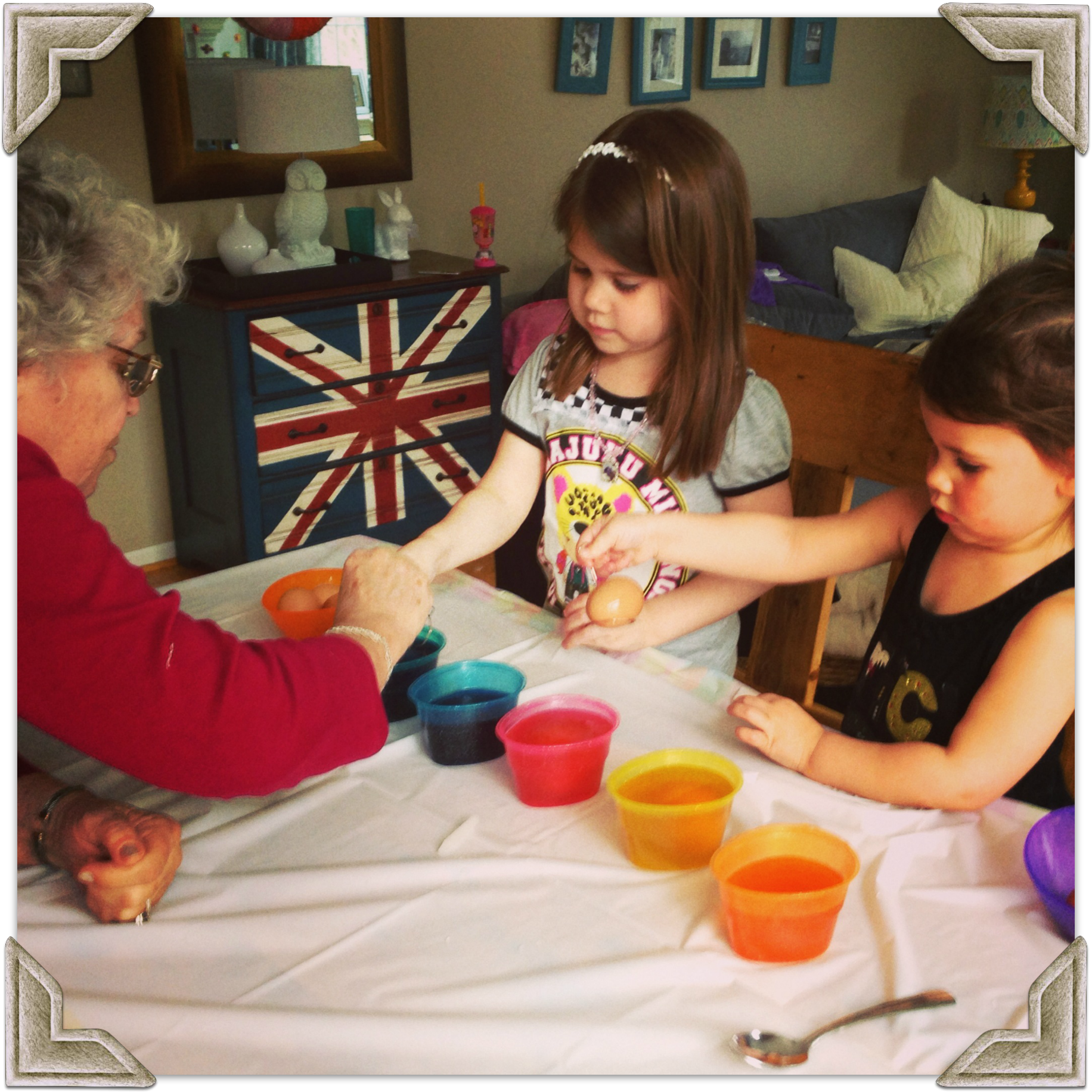 This is Abuela dyeing eggs with the girls before the party, don't they look sweet?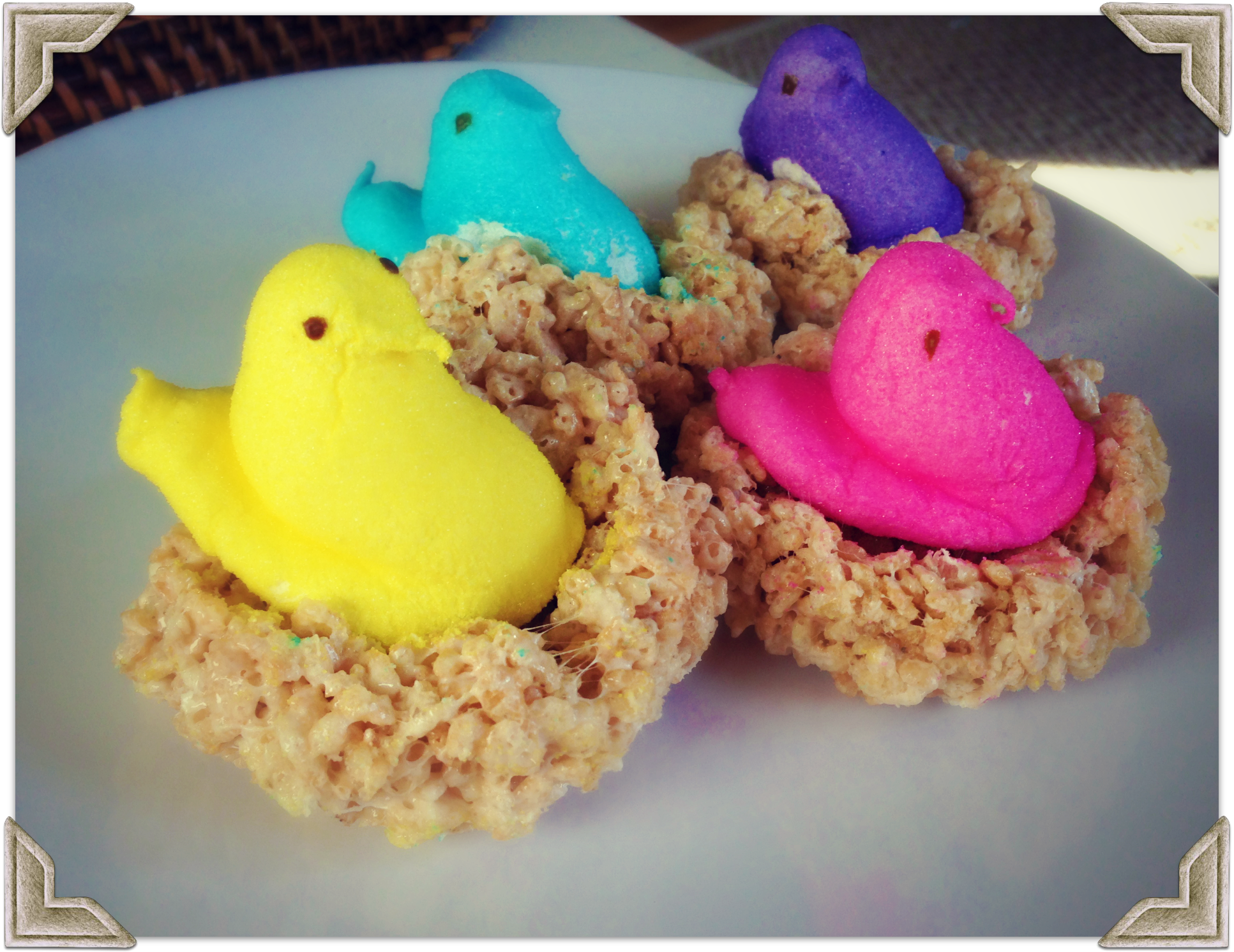 Here are the 'peeps in a nest' that Mommy made for the party. The nest are rice krispy treats, isn't that neat?
 Oh, & look at these beautiful little bunnies hunting for eggs with all of their friends! How lovely.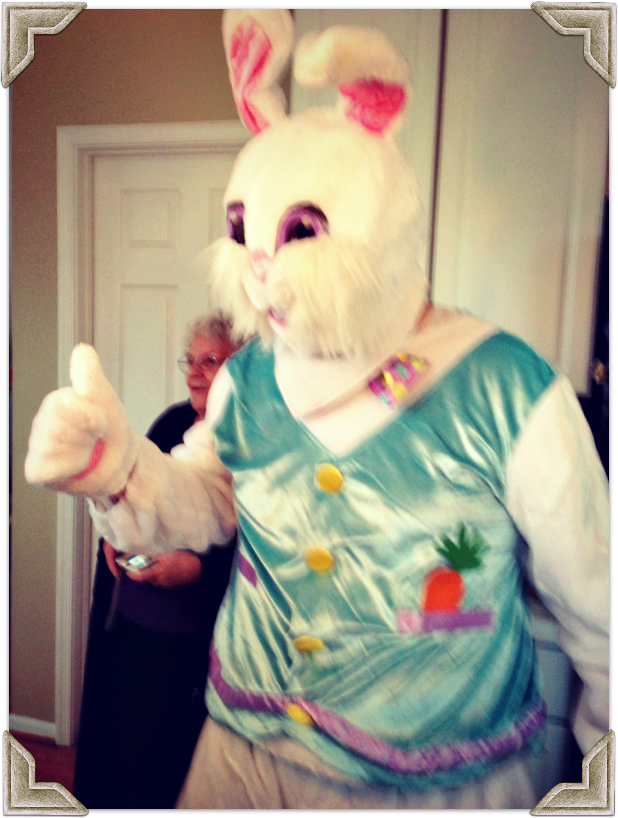 Look! The Easter Bunny dropped by!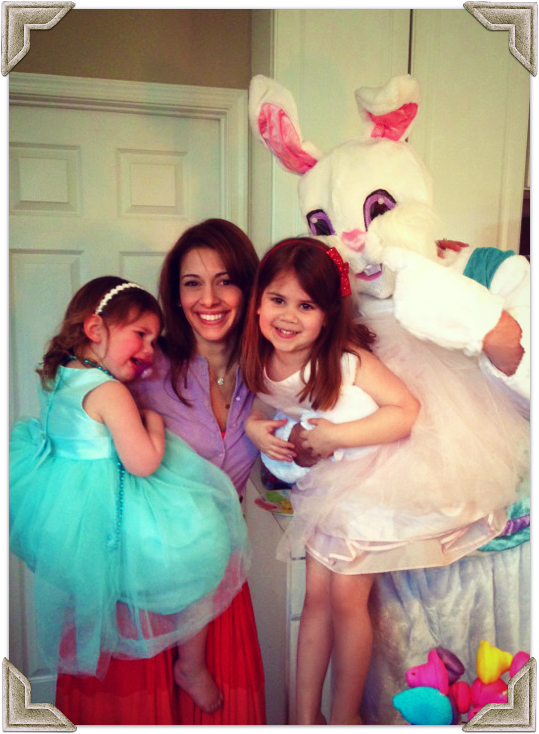 Oh dear, look at that. Yep, I do believe that's SHEER TERROR.
Here's the real kicker, Sophie knew that Daddy was in the bunny costume. Heck, she was with me when we bought the costume! Something happened when the bunny came to life though, she lost. her. mind.
When we tried to take a picture together she screamed, "NO DADDY SCARY BUNNY! NOOO!"
Of course everyone was watching this & it was hard not to chuckle but it really did freak that kid out. She was so upset my neighbor had to take her to her house so she could have some quiet time to settle down. Apparently when they were walking back to our house Soph told her "I like bunnies but not Daddy Bunny, Daddy Bunny SCARY, I don't want Daddy Bunny."
So yes our Easter could be construed as picture perfect but as is true to real life, or at least our life, there is always somebody having a meltdown about something. This holiday I guess it was Soph's turn.