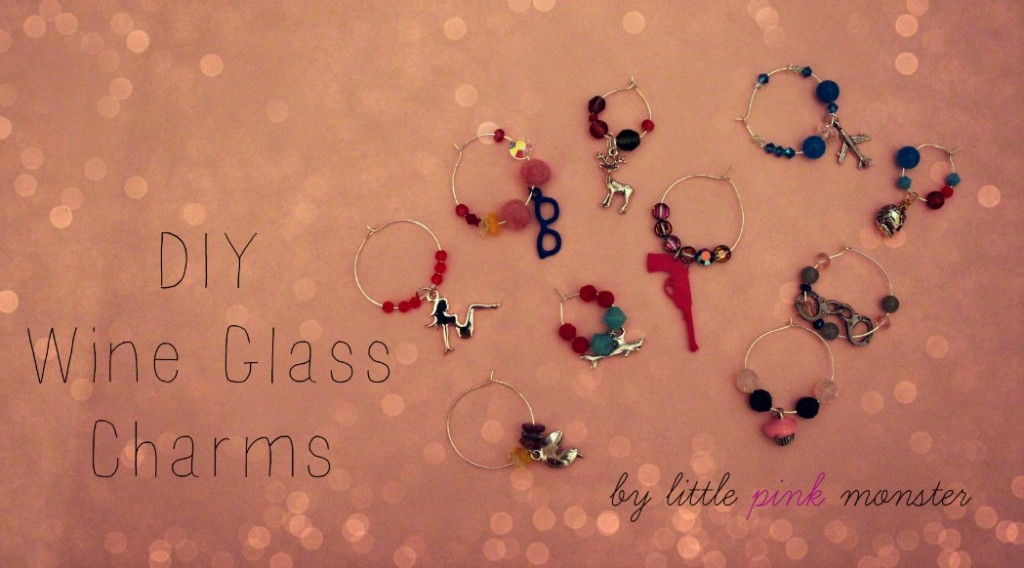 I had been planning on making those snazzy little felt party hats I told you about yesterday for my New Year's project but then it struck me that there might be something else every hostess could use during her New Year's celebration. Glass Charms! Just say no to strep germs people. I realize you can buy these just about everywhere now but if your kitchen is anything like mine those little suckers just disappear into the back of the drawer abyss right when you need them. Not to mention the ones I've seen from the stores are, well, boring. Are you really going to remember whether your glass had the starfish, seashell or other seashell? Stick something like a mudflap girl or fortune cookie on there & something tells me that's gonna be memorable.
I know I say many of my projects are 'easy' but seriously, this requires ZERO skill. Less than zero. If you can slip a bead on a wire you can make your own custom set of wine glass charms. Not to mention if you're going to party this week a set of these would be the cutest hostess gift. OOo! Or better yet! If you're playing hostess set up a little station by the bar where people can make their own glass charm!
So now that we've decided you absolutely must whip up a set of these here's what you'll need & the how to:

Earring hoops are just that, hoops in which people add beads to make embellished hoop earrings. I found mine at Michael's in the jewelry section, I believe a pack of a bazillion was around $2.99
Open the hoop & string on any beads you like as well as the charm that will give each person's glass it's identity. Once you're happy with the way it looks simply bend the straight end down a little so you can hook it into the loop easily but it will also stay shut. Any pliers will work for this but while you're in the jewelry supply aisle might I suggest picking up a pair of small jewelry pliers, they really are such a handy little gadget to have in your home tool bag.
THAT'S IT.
Seriously, that's it! Just keep on repeating until you're set is done!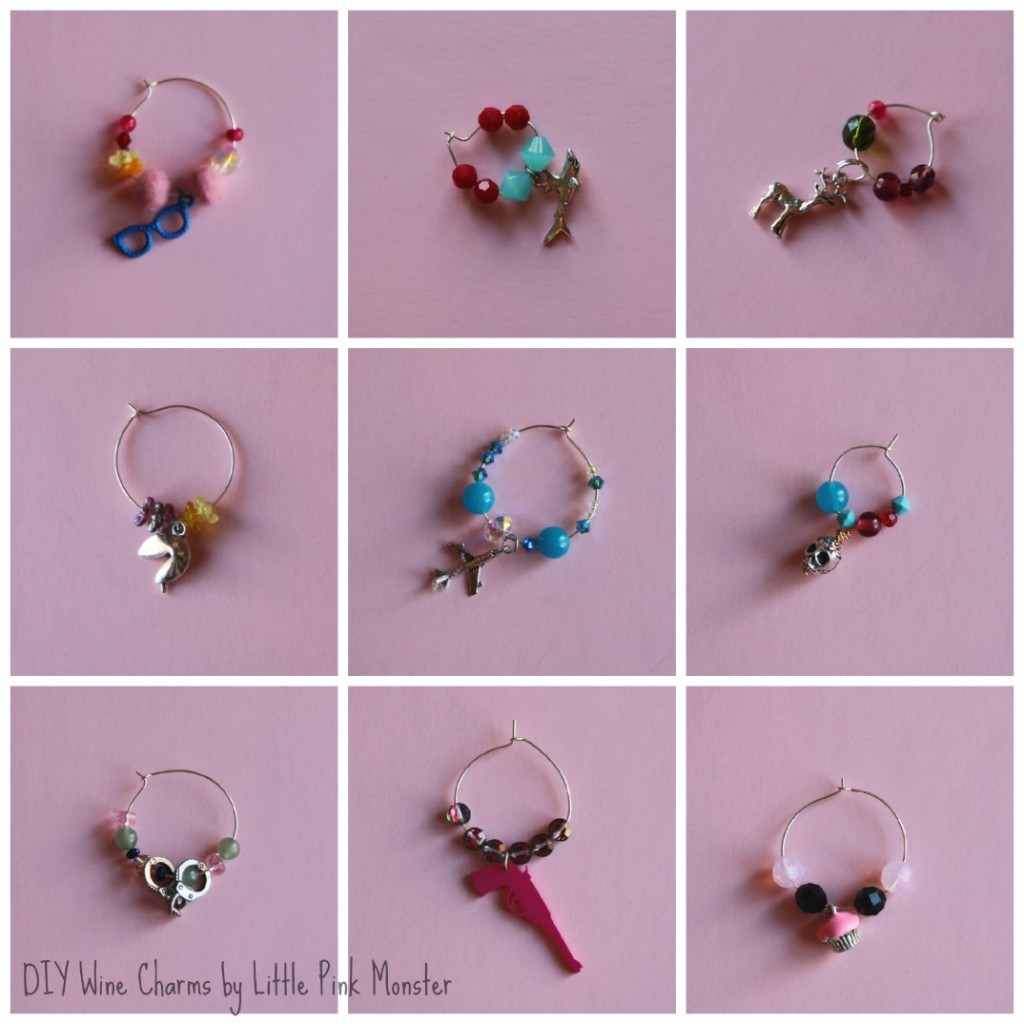 A few tips…
Don't be afraid to use a bunch of mismatched beads. Personally I like the quirkiness that comes from mixing crystals, big plastic beads & anything else you can dig up can. I think I even threw a few wool felted beads in there.
There's no need to spend a fortune on real sterling silver charms unless you want to. The jewelry aisle should have a nice assortment of silly cheap charms. There are also lots of fun plastic charms in the kid's beading area of your craft store, they're usually pretty inexpensive as well.
If the charms you choose don't have a small ring attached to them you might want to also grab a bag of 'open jump rings'. Once again, no need for the more expensive sterling or gold ones, simple metal ones will do & shouldn't cost more than a dollar or two. The jump rings will help your charms to lay nicely, otherwise if you string the charms on by their own ring they'll stand up sideways. See what I mean…
If you don't have a craft store near you some of my favorite online stores are Etsy (try searching for 'plastic charms' or 'silly charms'), FusionBeads & Jewelry Supply.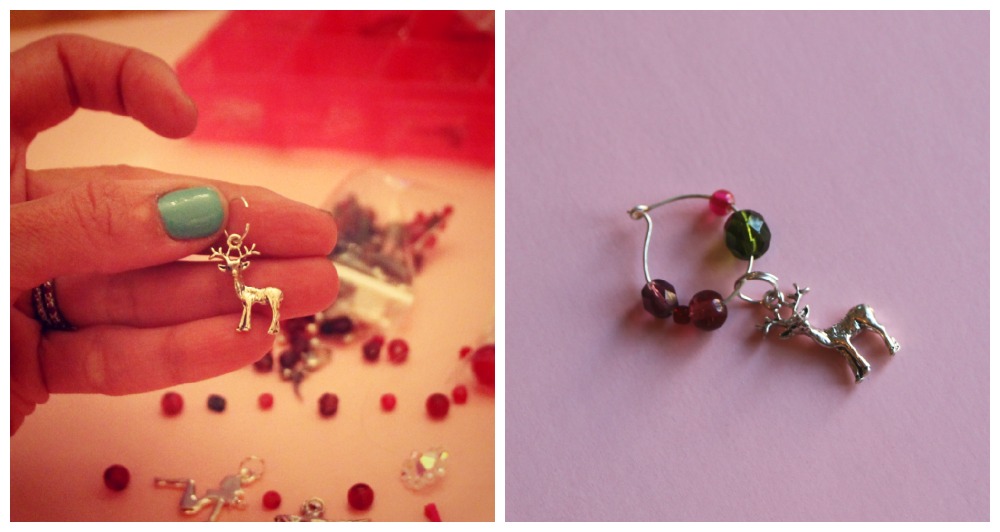 Please send me pics if you make some of these, I'd love to see what you guys come up with!