I've been seeing colored mats allover the home decor blogs lately & I just love them. Since I'm trying to gradually change the color scheme of my livingroom I thought this would be a great place to start. I used mats that were already in my frames & cheapie crafts paints that I mixed until I had just the right shades of navy, beige & hot pink.
Yes. Hot pink.
I think if I slowly add pink accents it will satiate my need & P won't see it coming…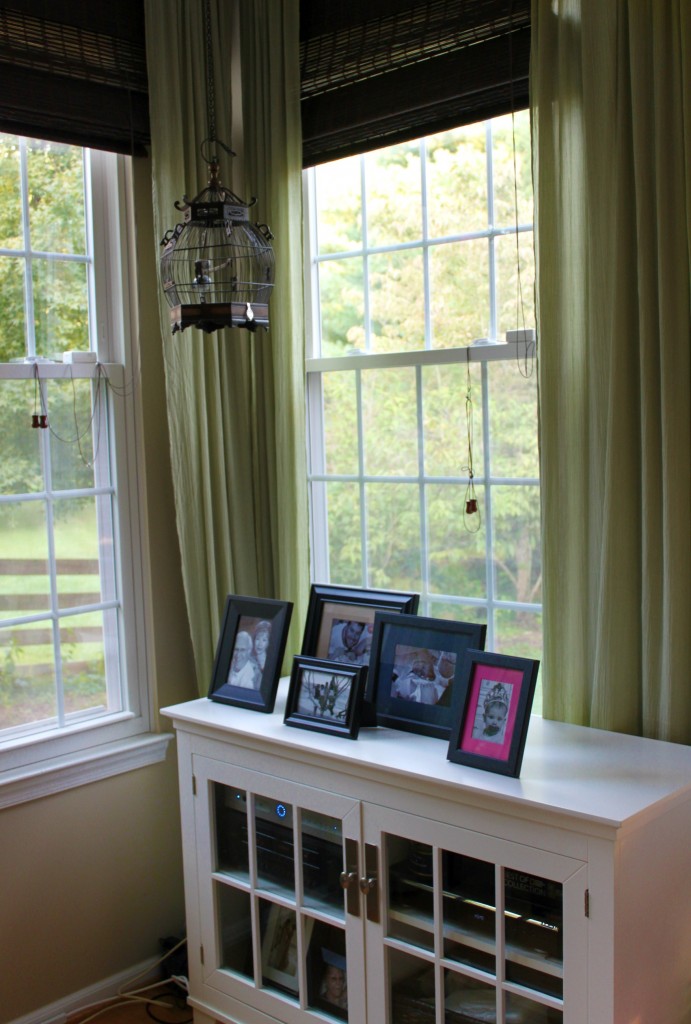 I should probably also mention that I changed my photos over to black & white, the color images competed too much with the mats. A simple, free photo editing program like Picasa or Picnik does a great job. And did you notice that I finally added some pictures of Sophie?? She's turning 1 this week & I'm quite sure that if I didn't start adding pictures of her around the house it could cause permanent damage.
These are my inspiration colors that I tore out of magazine. LUV them. Except I think I'll have to swap out grey for sage green so that my curtains will work…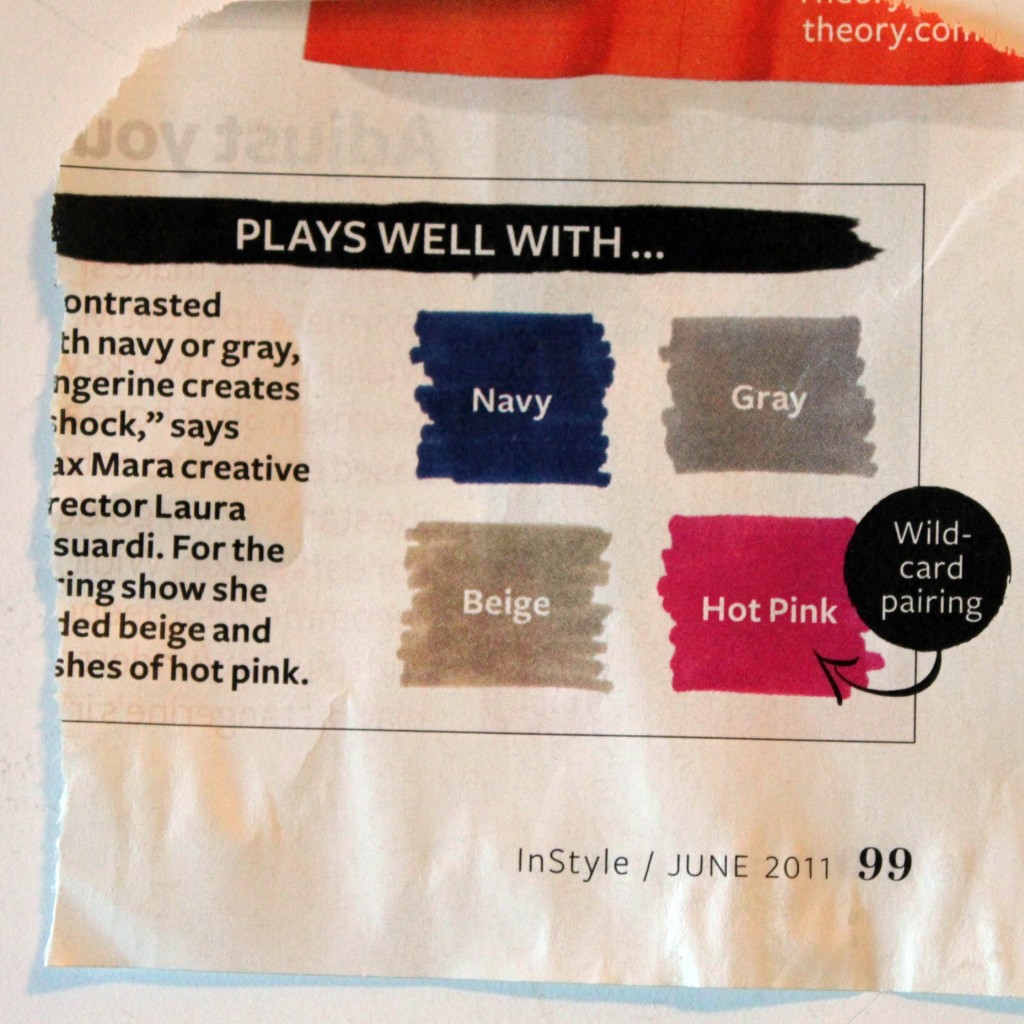 What's your dream livingroom color scheme??