So answer me this, how much are you lusting over these Tom Binn's necklaces? I don't know if it's just the beautiful bright colors or that they fill a small void that's been in my heart since I gave up my day-glo pink Hypercolor shirt but I'm all about the neon trend right now & this jewelry makes my heart pitter pitter pat pat!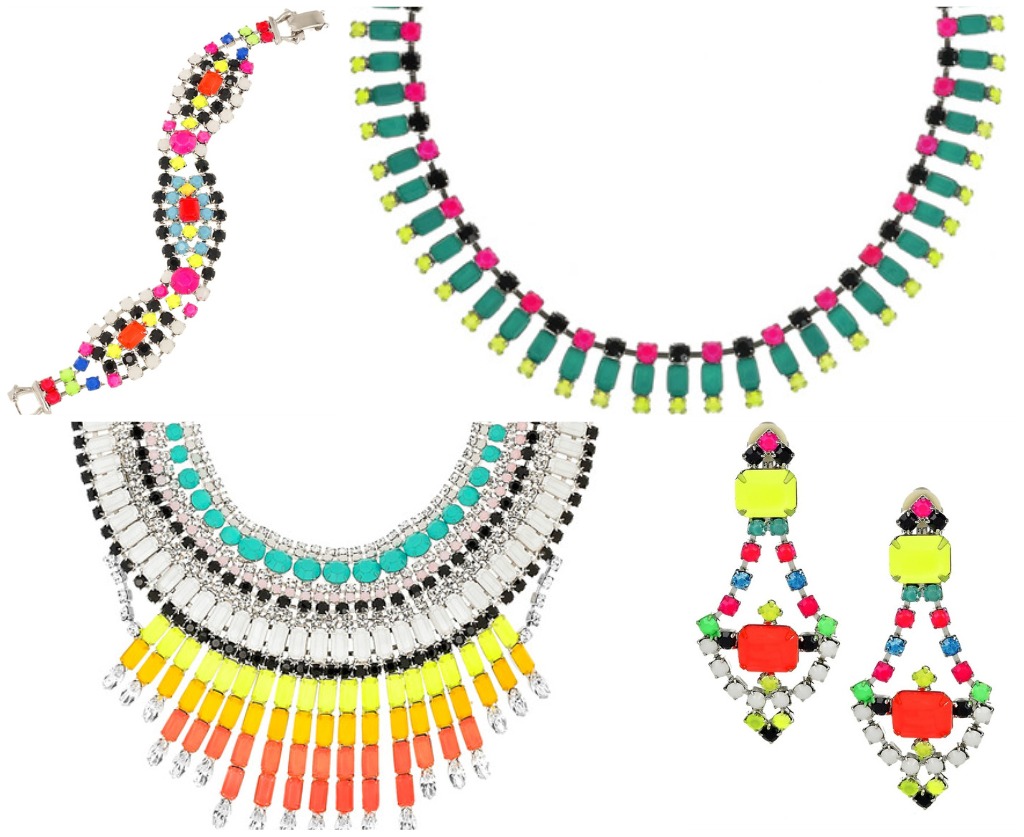 Price tag though, eeeeee, not so pitter patter. At almost 2 grand a pop it's more cha-ching cha-ching.
So what do we do ladies? Give it up? Hells no. We DIY. Aw-Yeah.
Take some cheap-o, Claire's boutique, prom rhinestone jewelry & a ka-trillion layers of neon nail polish and…
Ta-da! It's kind of more of an enameled look than the clear crystals Tom has but the effect is still the same, & I can still feed my children. Bonus.
There's really not a whole lot to the process, once you get your dabbing down you'll be good to go. I did 2 thicks coats for the small stones & 3-4 slightly thinner coats for the large rhinestones. I also mixed in a few black polish stones to anchor the look of the piece. Top it off with a high gloss clear top coat & you are officially rocking the neon. But not in a 'get sent to the principal's office for having a slap bracelet' kind of way.