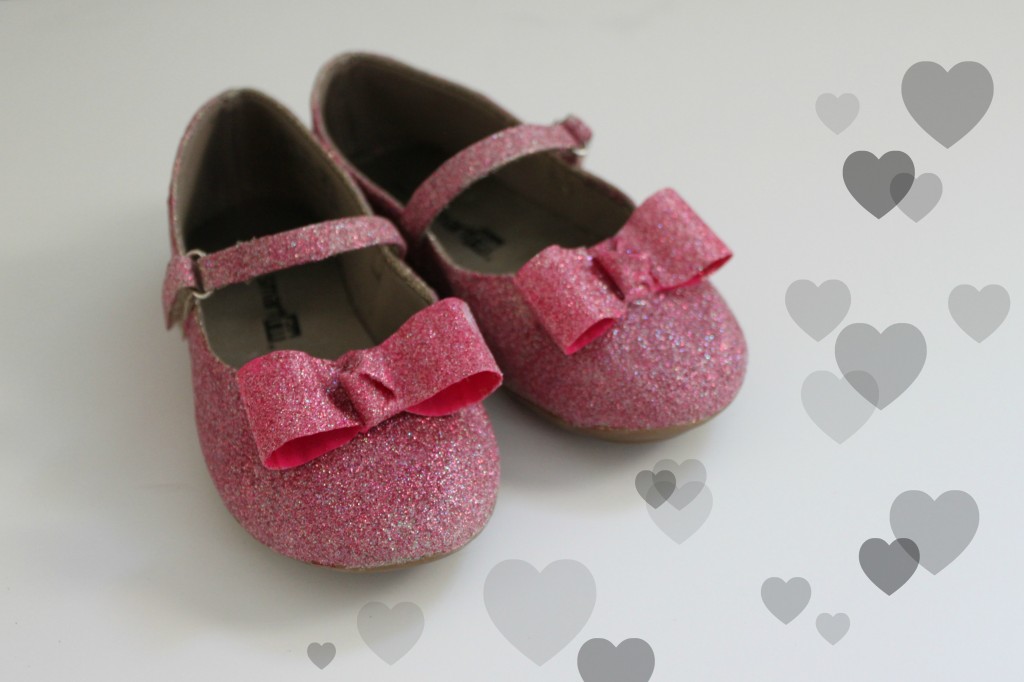 Ok, so I know they're my kids & there's a smidge of bias but these girls CRACK ME UP in this video!
Click on the video tutorial below to see how Sam, with a bit of help from me, turns some plain ballet flats into a pair of very special pink glitter Sleeping Beauty shoes. Just in time for her princess dress-up party!
Here is the link to the duct tape hairbows tutorial that I mention, however you don't need to add the clip since we'll be gluing these bad boys right on the shoes. Also here is the link to the toddler glitter shoes I made Sam when she was a little sprout.
Hope you make your little princess (or yourself) a pair in your favorite color, I might just have to do this to a pair of my heels a la Kate Spade Karolina…oooooh, tempting!