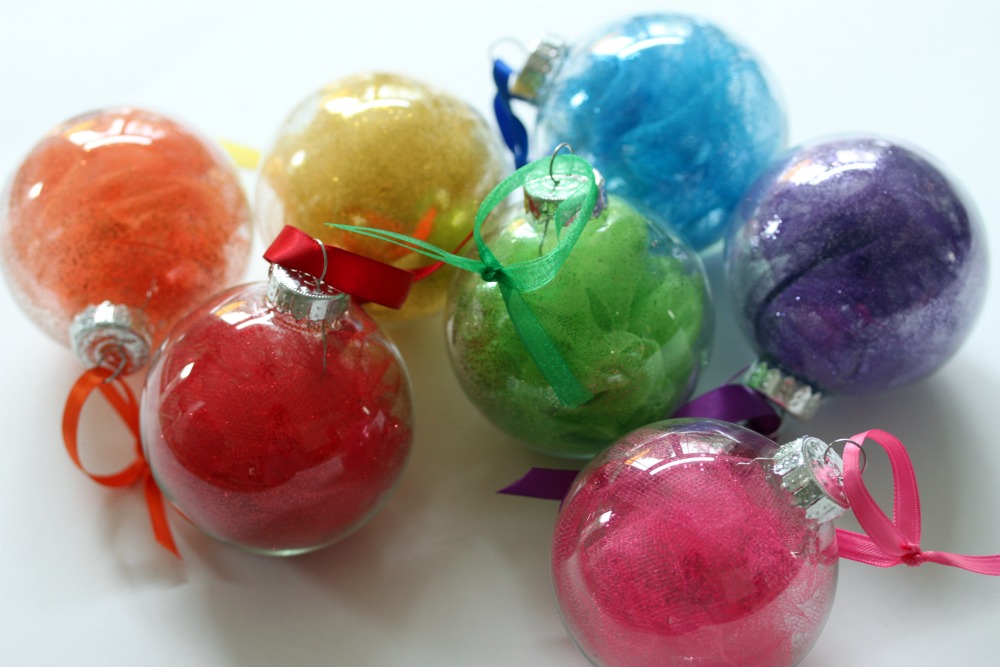 This is the first of 3 Christmas projects I did for Parenting.com that I'm going to give you guys the details on over the next couple of weeks.
With this craft all you need are some clear ornaments (found at your local craft store) & your imagination, the sky is the limit! For the ROY G. BIV (remember that grade school rainbow acronym?) ones above you'll also need a small amount of tulle in each color
along with coordinating ribbon & glitter.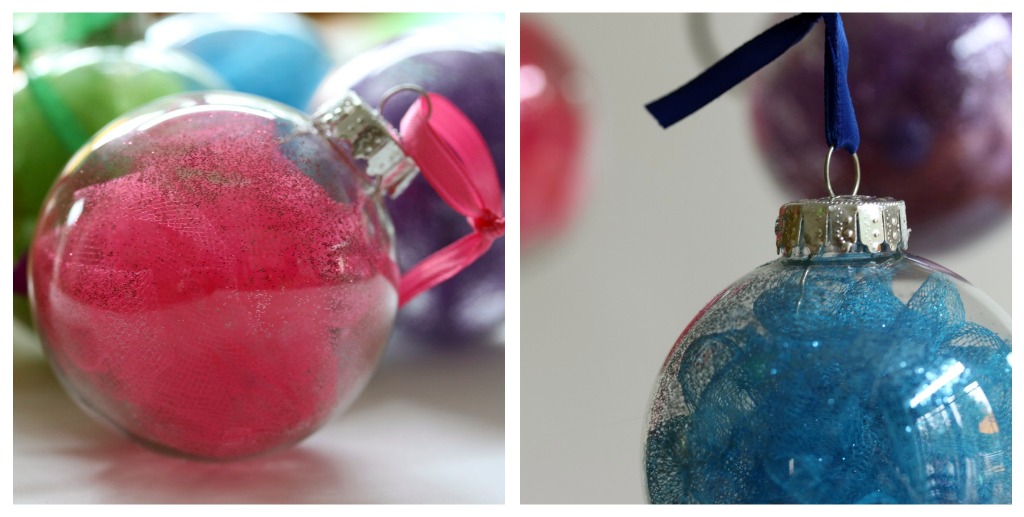 Begin by feeding a thin (around 2″) wide strip of tulle into the ornament until it's filled. Little elf fingers are perfect for this task but if you don't have any of those on hand a pen or tip of scissors work well. Next, sprinkle in some matching glitter. Seal the ornament by hot glueing the cap back on. Shake, shake & shake to spread the glitter! Tie a ribbon through the loop on top & you're done! A set of these would make quite the eye candy gift for a loved one.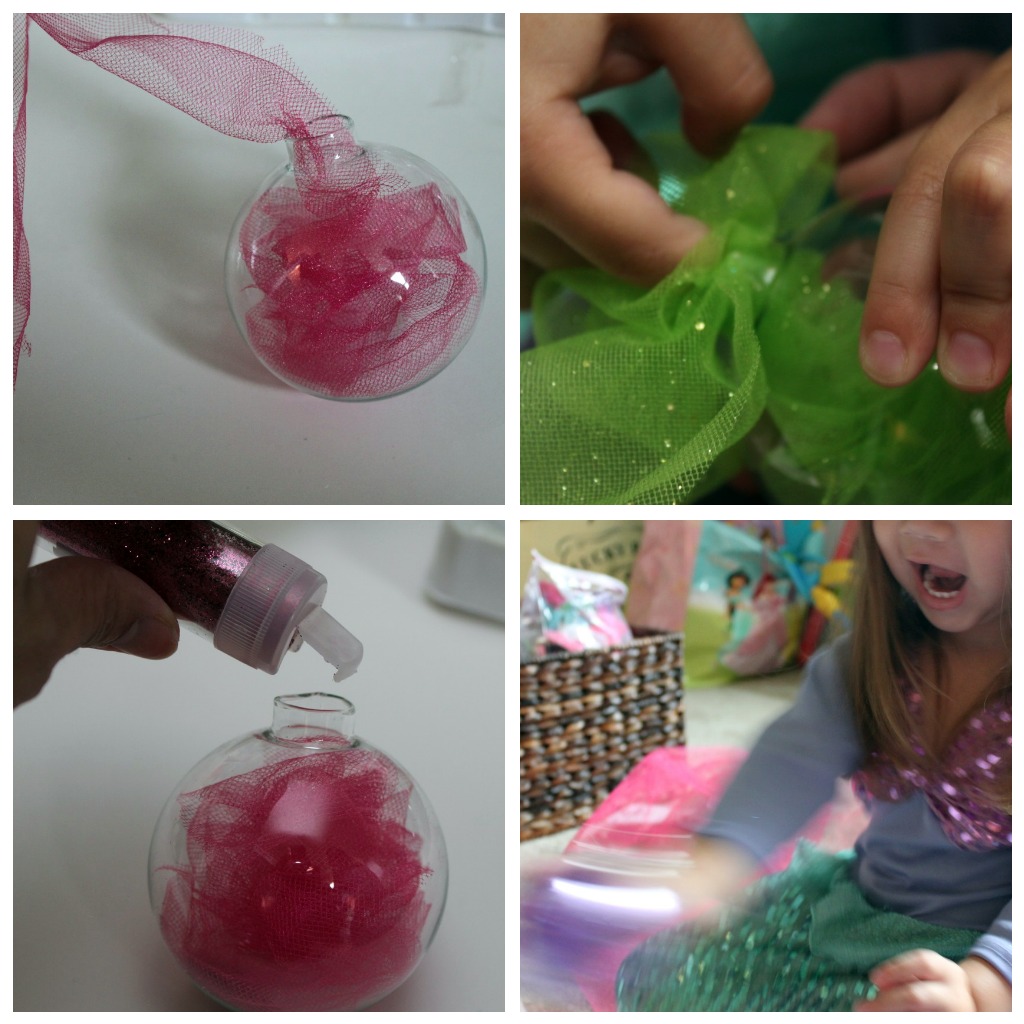 Some other great stuffed ornament ideas are using items from the scrapbooking aisle as well as colorful beads from the jewelry section, sand for a beach themed ornament or even glo-in-the-dark paint splattered inside for an ornament that has a fun nighttime surprise. The possibilities are truly endless.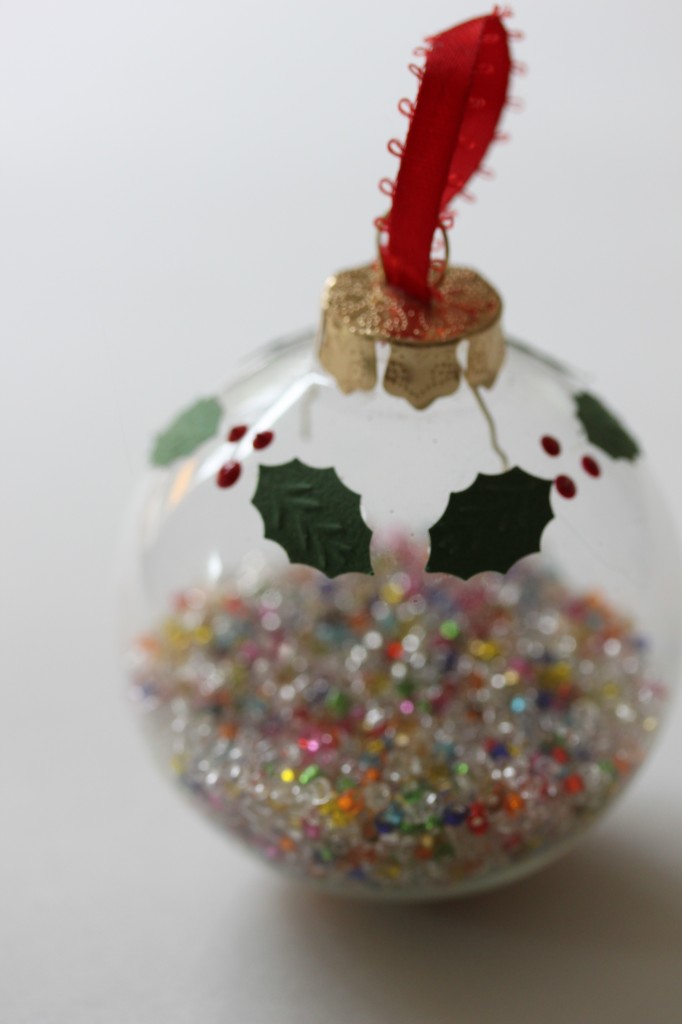 (seed beads, scrapbooking leaves, puffy paint berries)
PS- Want to hear something funny? I just got my copy of MS Living & there's a very similar craft with paint poured inside the glass ornaments. To be honest I wish I had thought of this, I'm kind of madly in love with the finished product. Now am I saying that Martha got this idea from me? No, of course not. That would be silly. But I do kind of think of Martha like Santa…she's always watching.