Our sitter Kim is a HUGE Backstreet Boys fan so when we found out P was doing an in house interview/concert with them at the station today we knew her head would explode if we got her in. Especially since it would be the first time she would actually meet 'her future husband' Nick Carter. The thing is Kim has the crappiest luck. She's that girl that the most random things go wrong with & you just shake your head & say, "Only Kim…"
Kim' older sister Kelly is one of my best friends & for her birthday over the weekend we all went to see Zac Brown Band. Towards the end of the show Kim started complaining that her eye hurt & it wouldn't stop tearing up. By 3am she was miserable & went to the urgent care center. Somehow she had gotten an ulcer on her cornea! The night before meeting her husband she not only was in pain & couldn't see but she also looked like she had some wicked case of a contagious gunky eye disease. Not exactly ideal for falling in love.
So I made her this…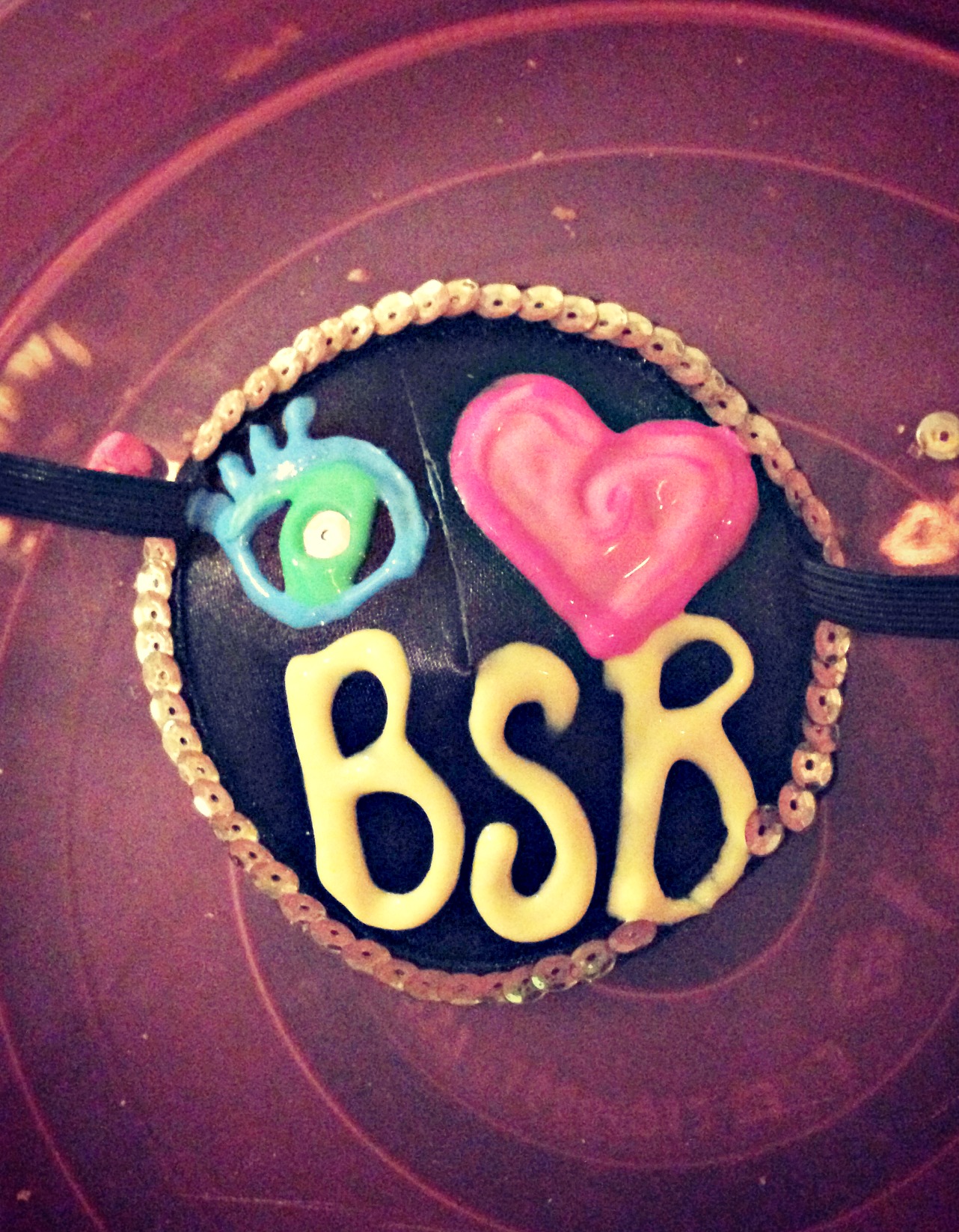 Totally rockin' right?? But I guess this isn't the look she was going for…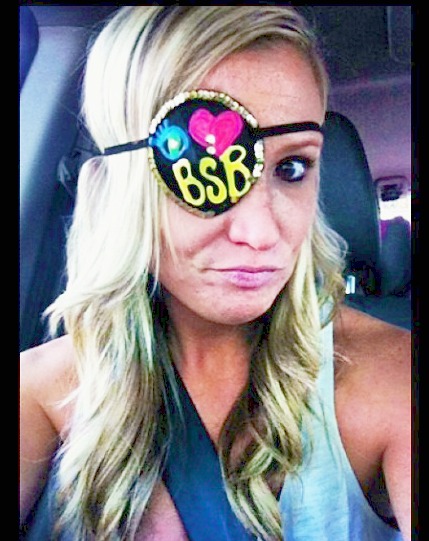 For the actual meeting she decided to suffer through wearing eye liner & only put a contact in her good eye. I'm amazed she didn't walk into any walls. I don't know if Nick fell in love or not, TMZ is not currently reporting that he's left his fiance. Maybe if she would've worn the patch like I told her to, you never know when someone's gonna have a secret pirate fetish.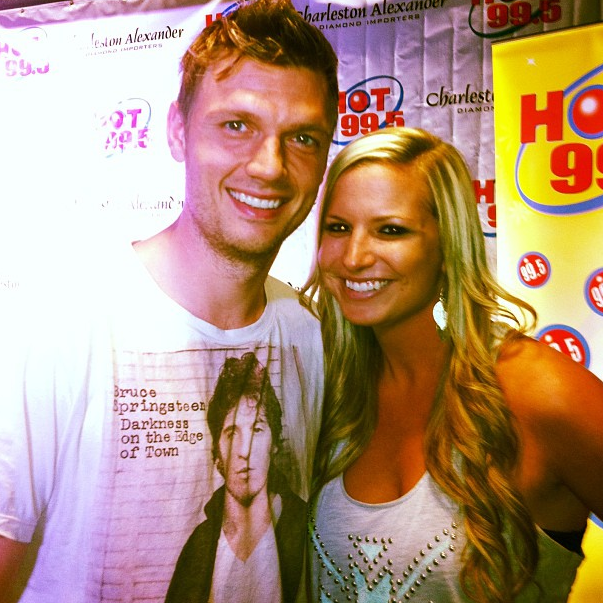 Also I did get a little giddy starstruck & had to steal a few quick pics myself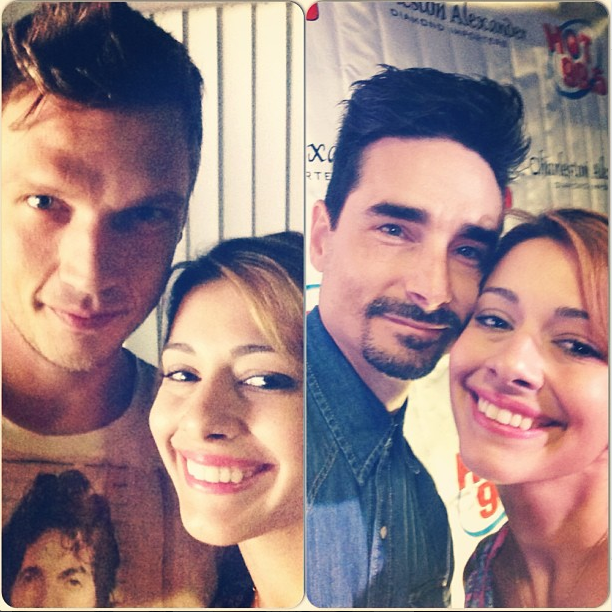 Oh & don't you worry, that puffy paint will be put to good use later on this week, I'm doing a campaign with Tulip Paints to bring pack puffy paints & I'm SO gonna rock it. I was the QUEEEEN of the puffy paint oversized white tee with a neon t-shirt clip. ROCKED. IT.