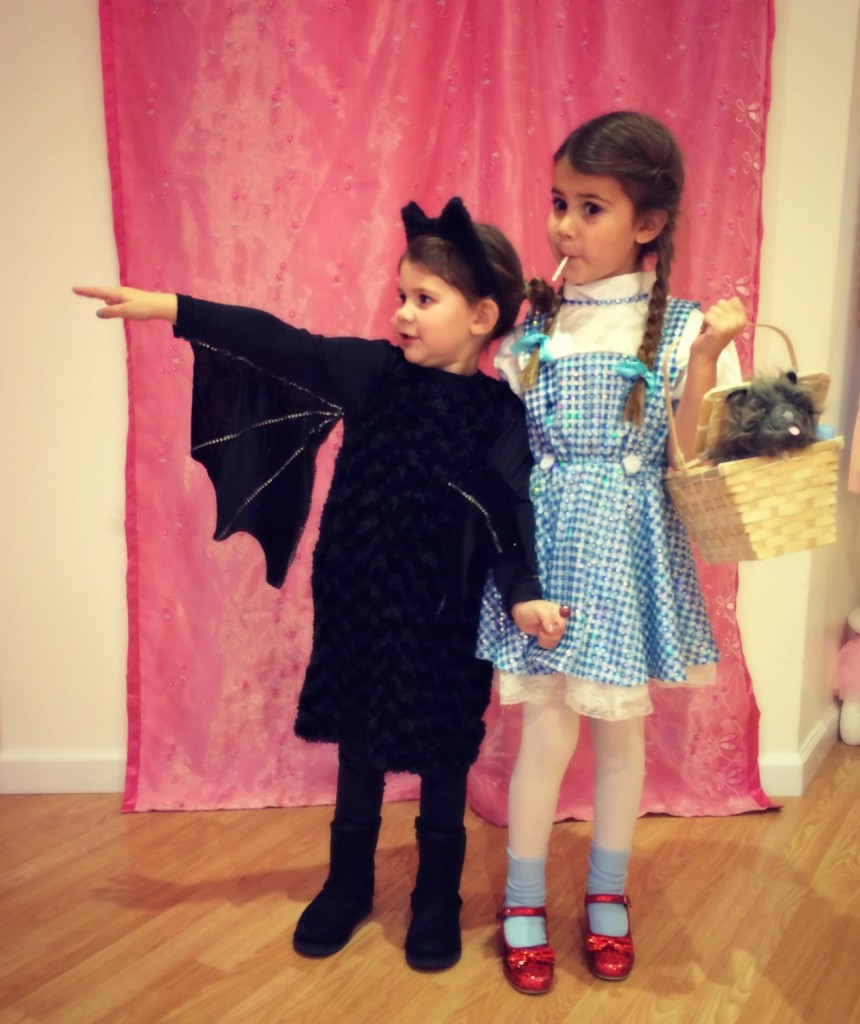 Just to clarify, she's not
actually
BatGirl…she's a BAT that happens to be a girl. Get it? I just can't help but sing the Batman theme song every time I see her in her costume.
For those of you who helped me figure out how to whip this costume up last week on Instagram a big fat thanks! There really is something so special to me about homemade Halloween costumes. I love their imperfections & unique charm. Now don't get me wrong, Sam's Dorothy dress from Target is beyond cute (tell me she isn't a perfect little Dorothy) but there's something about a homemade, albeit slightly wonky, Halloween costume that takes me back to my childhood.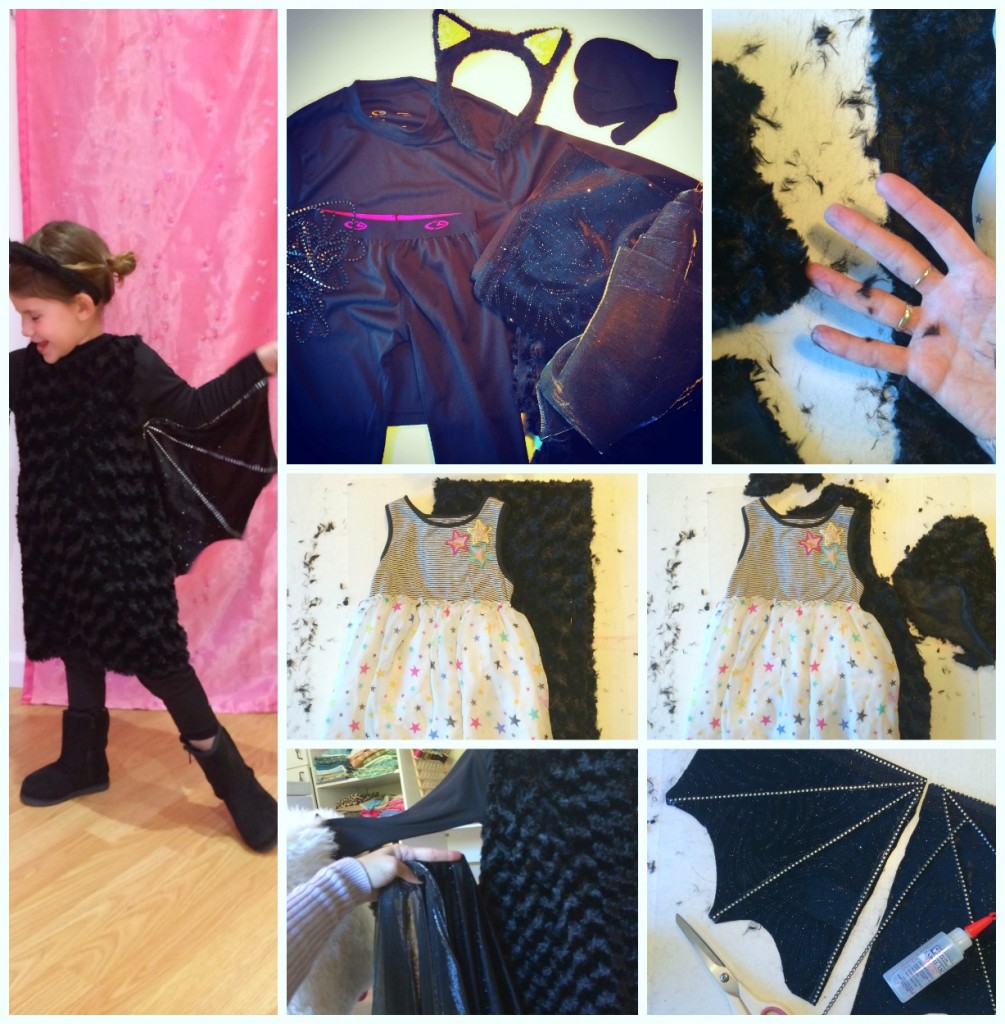 (FULL DISCLOSURE: Dealing with that faux fur was almost the death of me!)
 What are your little munchkins dressing up as this year? If you're still trying to figure it out than take a deep breath, maybe these posts from the past give you any ideas…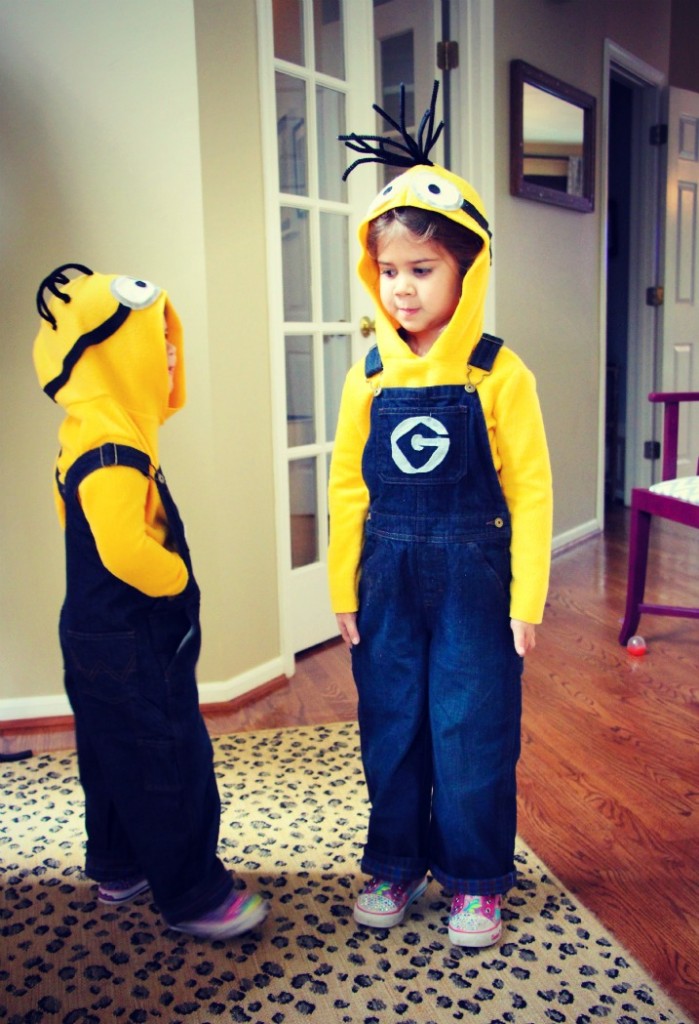 DIY minion costumes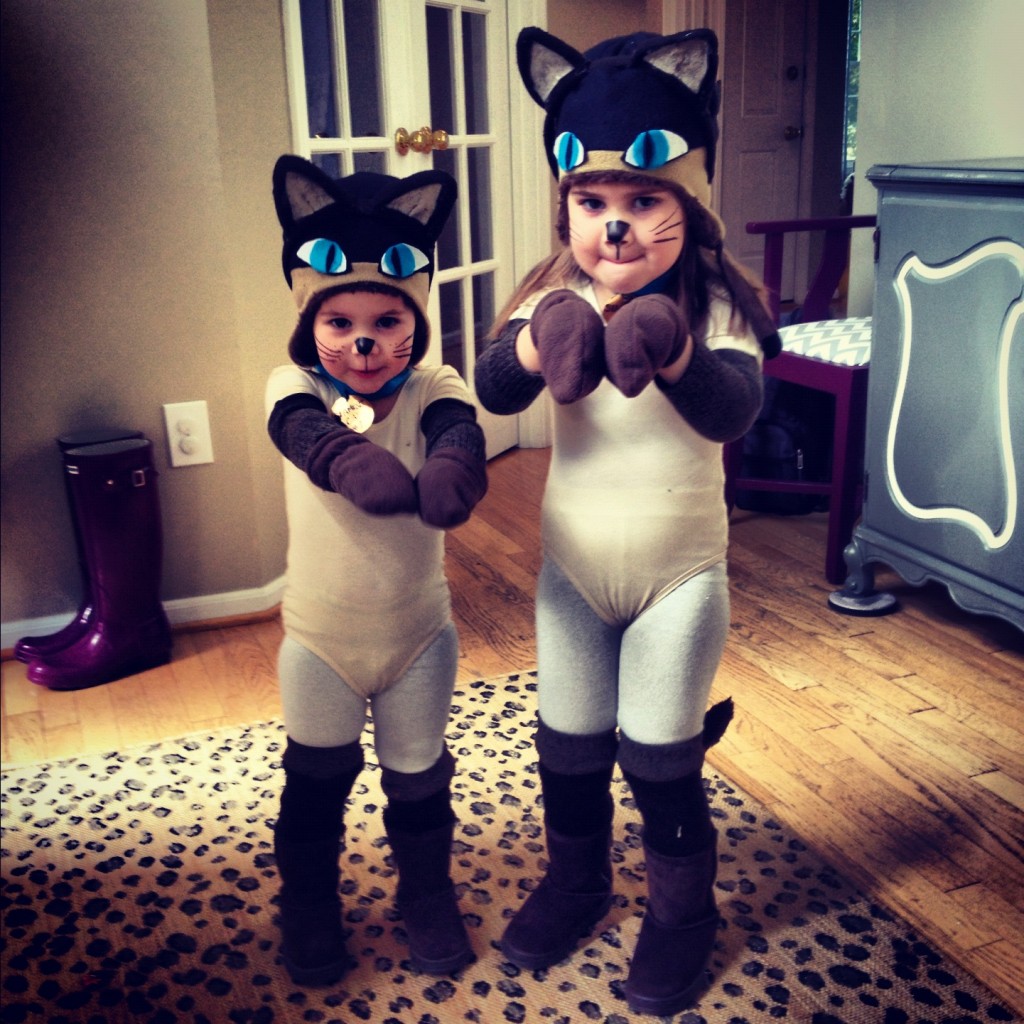 Siamese Cats from Lady & the Tramp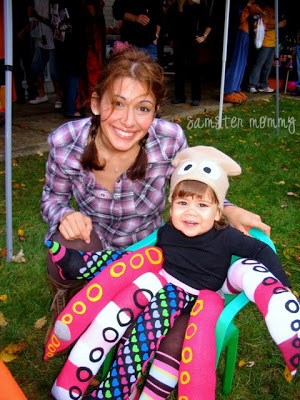 I showed Sam this pic and she goes, "Who's that??" Cutest little Octopus made from stuffed tights, LOVED it on her wobbly little 2 year old self!
Happy Halloween!