Not necessarily the most appetizing recipe title I've ever had but you really are making little egg nests. Anyway, despite the title take my word when I tell you this is one of the best tasting dishes I've ever made. Definitely in the top 5. I realize fried eggs in spinach might take a little convincing for your family but if you can get them to take one bite they'll be completely smitten. (it has a little something to do with the deliriously good sage brown butter that's drizzled on top)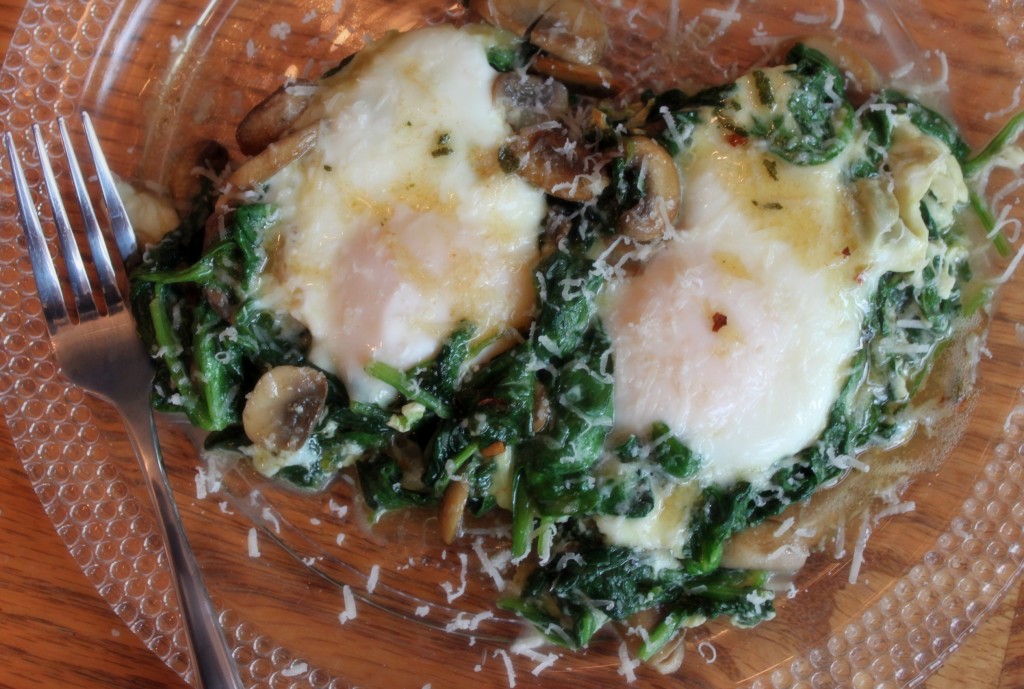 This recipe is from Martha Stewart Living's September issue but you can also watch Martha make it on this clip from Today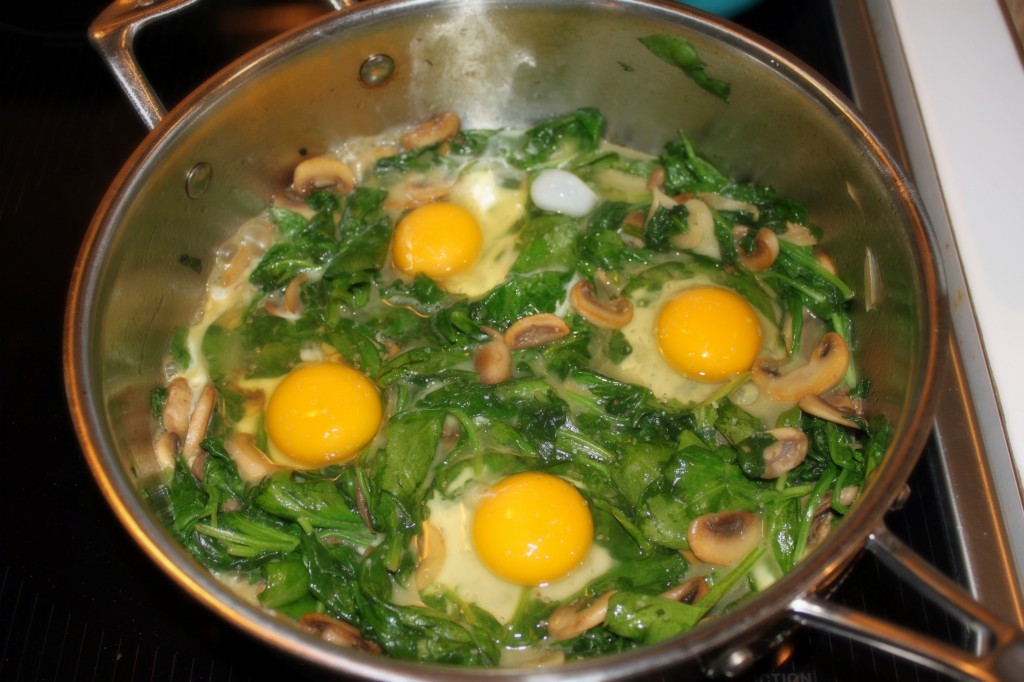 For sage butter
4 tablespoons unsalted butter
1 tablespoon small sage leaves
1/4 teaspoon crushed red-pepper flakes
For eggs and greens
2 tablespoons extra-virgin olive oil
10 ounces white button or cremini mushrooms, sliced
Coarse salt
2 garlic cloves, thinly sliced
6 cups cooking greens (cut into 3/4-inch-wide ribbons), such as collard, mustard, or kale (I used baby spinach)
2 tablespoons water
2 tablespoons butter
4 large eggs
Garnish: finely grated Parmesan cheese
Make the sage-chile butter: Melt butter in a saucepan over medium heat. Add sage and red pepper flakes. Simmer until sage is crisp, about 3 minutes.
Make the eggs and greens: Heat a large, heavy skillet (preferably cast iron) over high heat. Swirl in oil. Cook mushrooms with ½ teaspoon salt until golden and tender, 4 to 5 minutes. Reduce heat to medium. Stir in garlic, then greens and water. Cook, stirring, until greens wilt. Add unsalted butter, and stir until melted.
Push greens to make 4 wells. Crack 1 egg into each. Season with salt. Cook for 4 minutes. Let stand until whites are set but yolks are still runny, about 4 minutes. Drizzle with sage-chile butter. Garnish with cheese.