Omgosh, I'm so freakin' tired you guys.
About 2 weeks ago we moved Sophie from her crib to a toddler bed in Sam's room. Sam had been having trouble with being scared at night & Soph was starting to climb out of her crib so something had to be done. They were actually the ones who came up with the idea to move in together & to P's & my surprise it's actually been going pretty well. Far better than I thought it would. They chit chat in the mornings & it's ridiculously cute of course. They talk about Barbie & Princesses & POOP. It's always the girly ones that have the worst potty mouths but after last night we now realize the downside of having both of your kids in one room. When one is having a really bad night, BOTH will be having a really bad night. Soph kept waking up saying her leg hurt (such a bizarre complaint, right? she was perfectly fine this morning though) & then when we let her come into our bed to keep her from continuing to wake Sam up, Sam actually woke up because she didn't want to sleep alone & then the rest of the night ended up being a blur of musical beds.
Just hit me in the head with a brick please.
I did want to blog today though so I thought I'd do something that required minimal brain power & show you pretty pictures.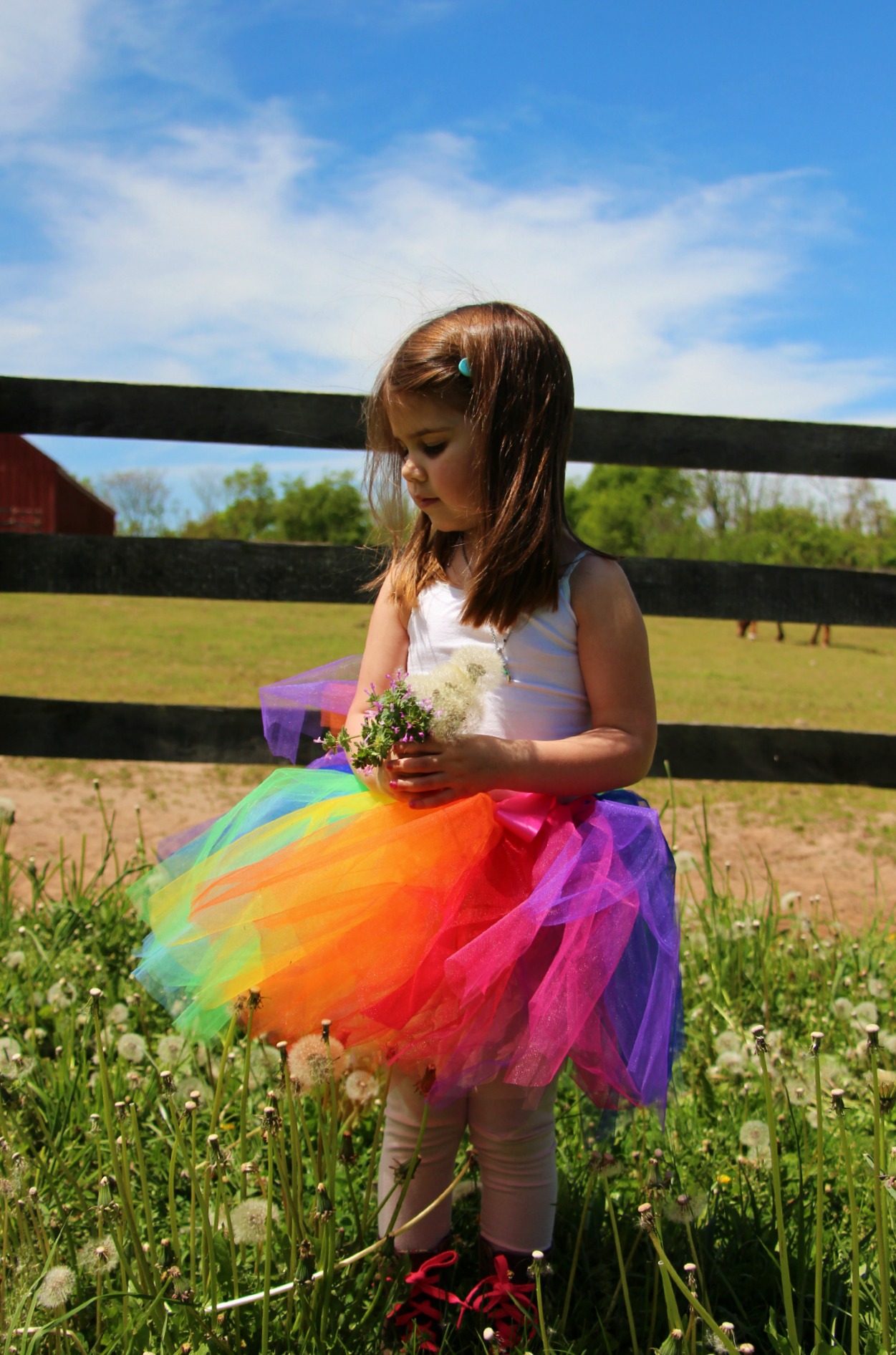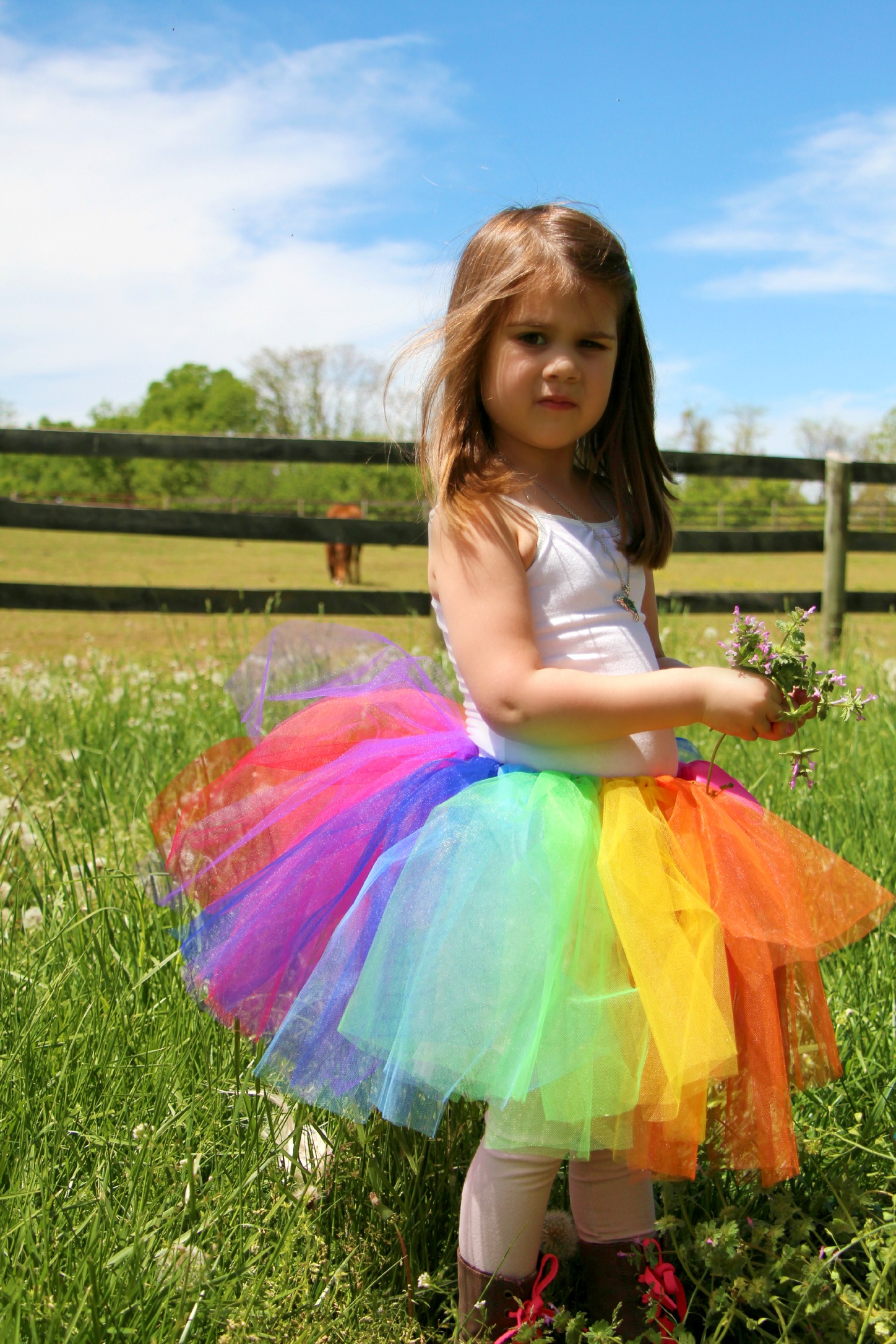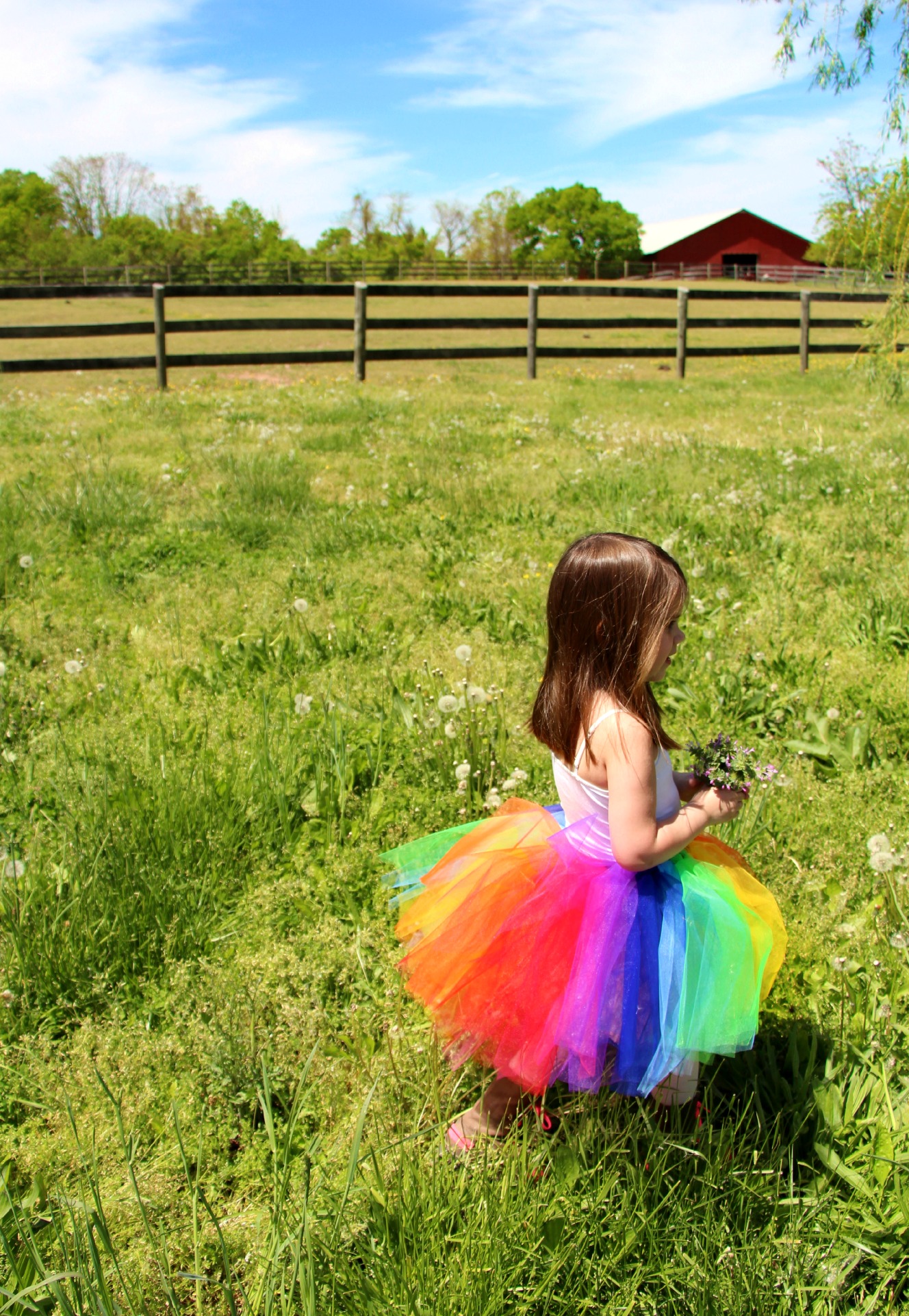 Oooo! Ahhhh! Do you love them as much as I do? I did a Rainbow Tutu tutorial for a certain mega crafting website that I'm hoping they use & wanted to take some amazing pictures to really get their attention. A colorful tutu at a horse farm seemed like a good idea to me! As soon as I can I'll share the tutorial.
Hope you guys had a great weekend & get lots & lots of restful sleep. At least one of us should right?