It's actually really beautiful here, 65 & sunny. How can you be in a bad mood with that kind of weather? Add in a never ending bubble stream & we're talking a non-stop ride on the happiness train.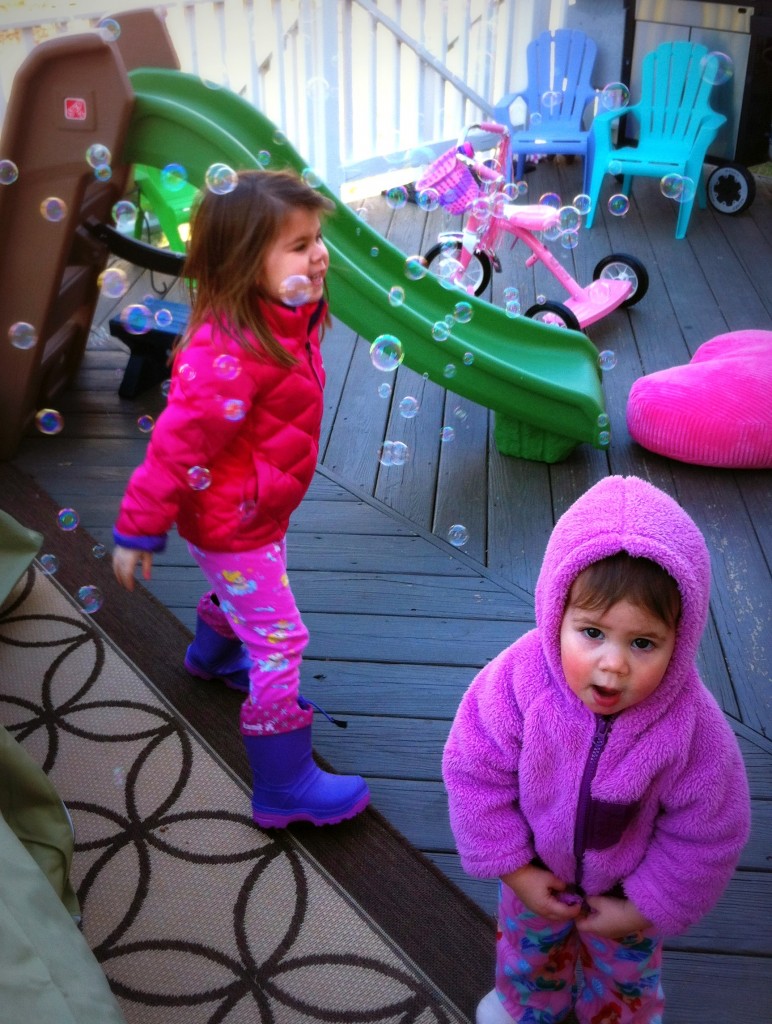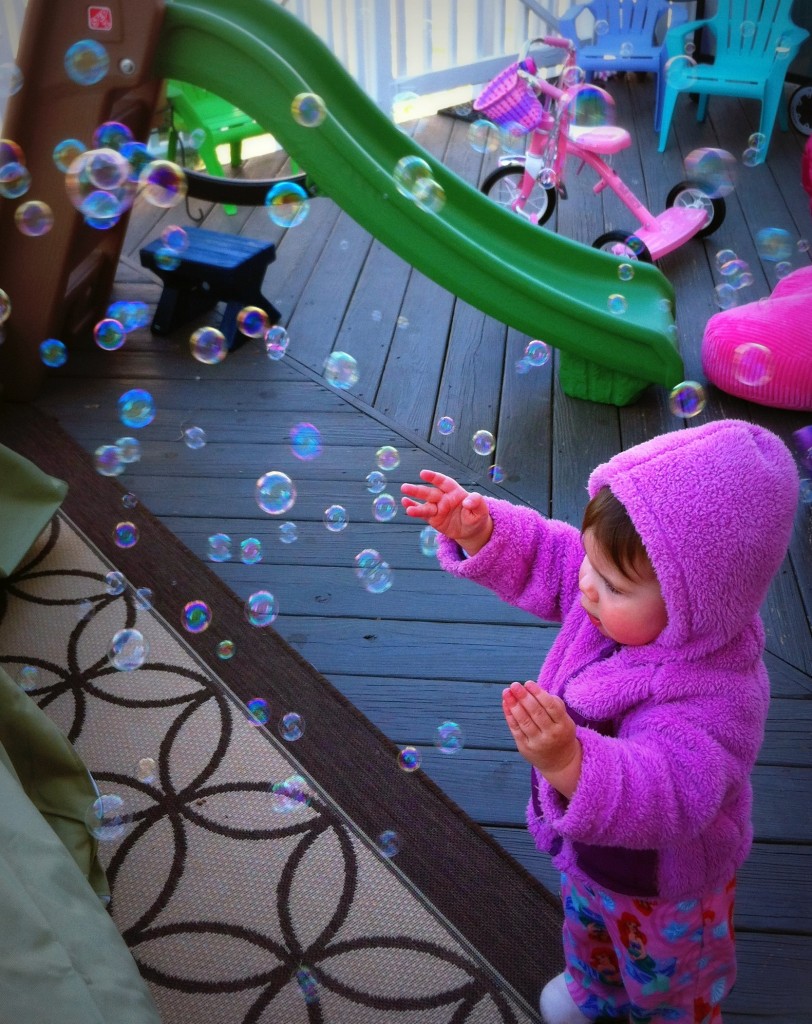 Well, that's not entirely true. Sam wanted off the happiness train about 10 minutes later. And then she had a complete & utter meltdown that I made her macaroni & cheese instead of a peanut butter sandwich for lunch. What a tragedy right? At least she'll have plenty to tell her therapist.
This really is the BEST bubble machine by far, I went ahead and bought a few other ones when this one was sold out last summer & let me tell you, they were a waste of money. As long as you keep filling it this machine truly will produce, as the name implies, a gazillion bubbles.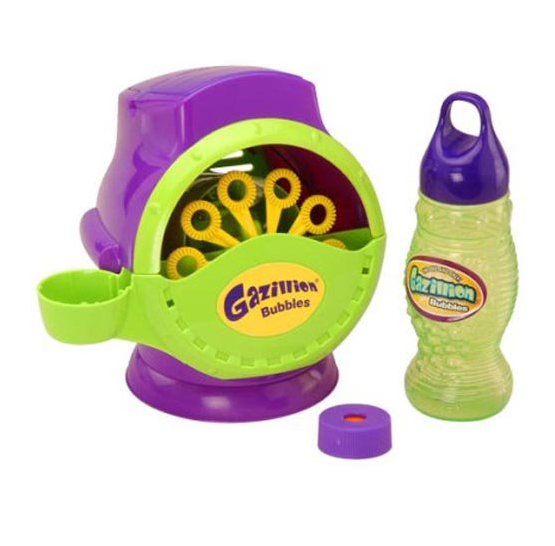 I ended up buying mine off of amazon here (Gazillion Bubble Machine
) & also loaded up on the giant 64oz refill here
because really, bubbles make everything better.