I'm SO excited for this room makeover! For months I've been dreaming about it. Literally. When I can't sleep at night I decorate in my head. I'll visualize rearranging furniture or color schemes. Does anyone else do this? After one particularly good 'session' I sketched out how I envision Sam's room makeover to go…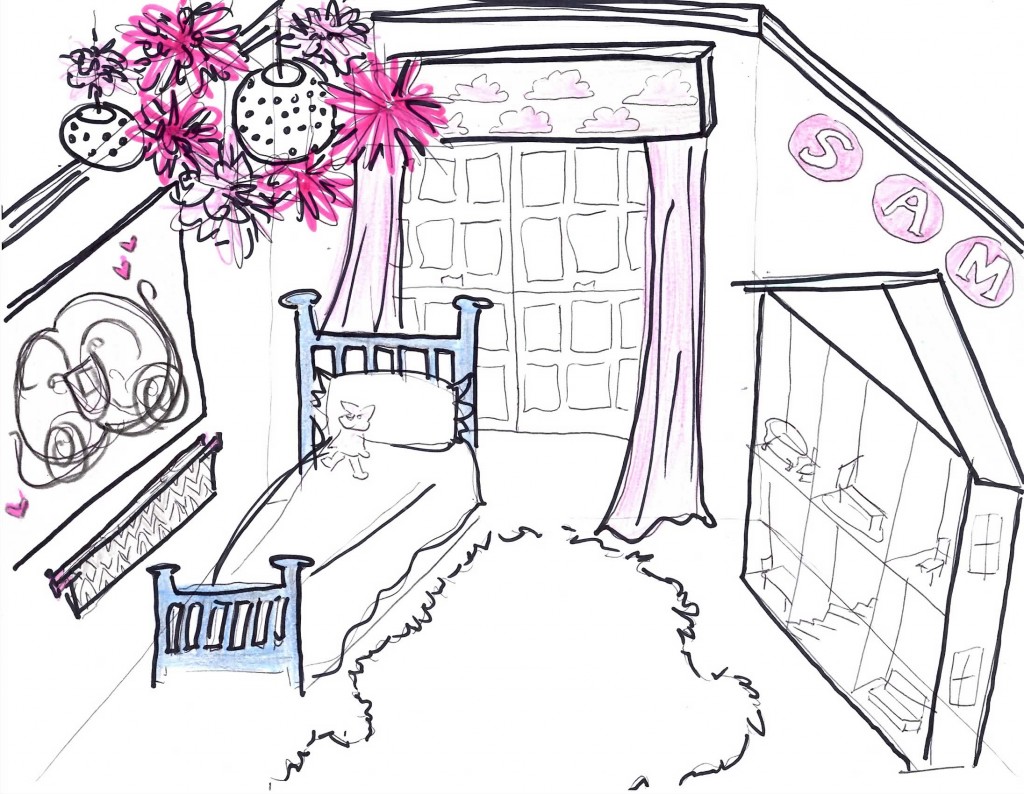 If I was just the nicest mommy on Earth & gave her a bedroom that was exactly what she wanted the walls would be hot pink glitter & every flat surface would be covered in a life size Disney princess wall vinyl. Unfortunately for Disney I'm not quite that selfless. I want this room to be pretty & tasteful too. It's a part of my home that everyone will see, why not make it a room I enjoy too?
But hey, the kid's gonna have ombre pink pom poms hanging from her ceiling & glittered carriage art on the wall, let's not feel too bad for her.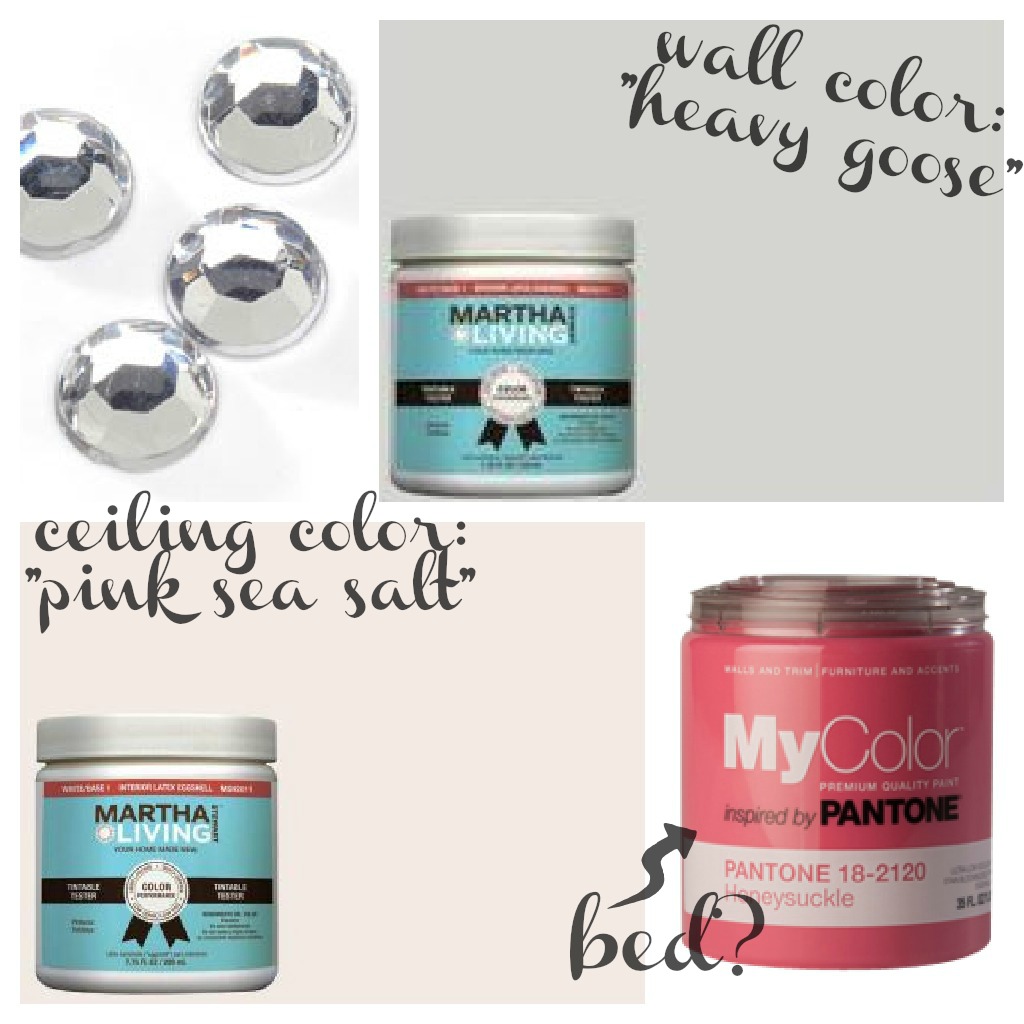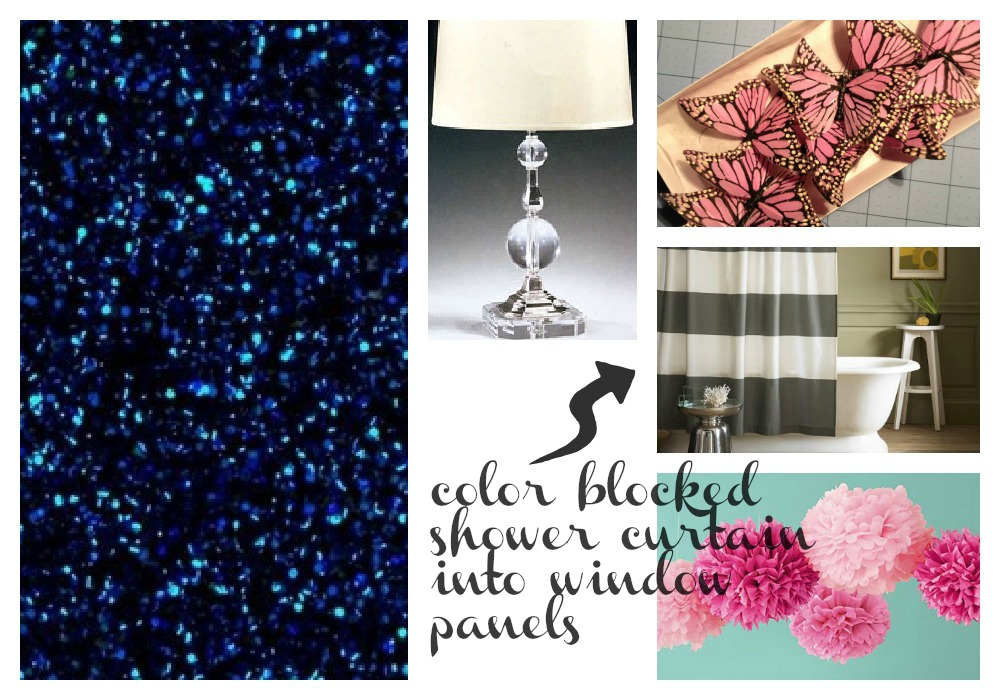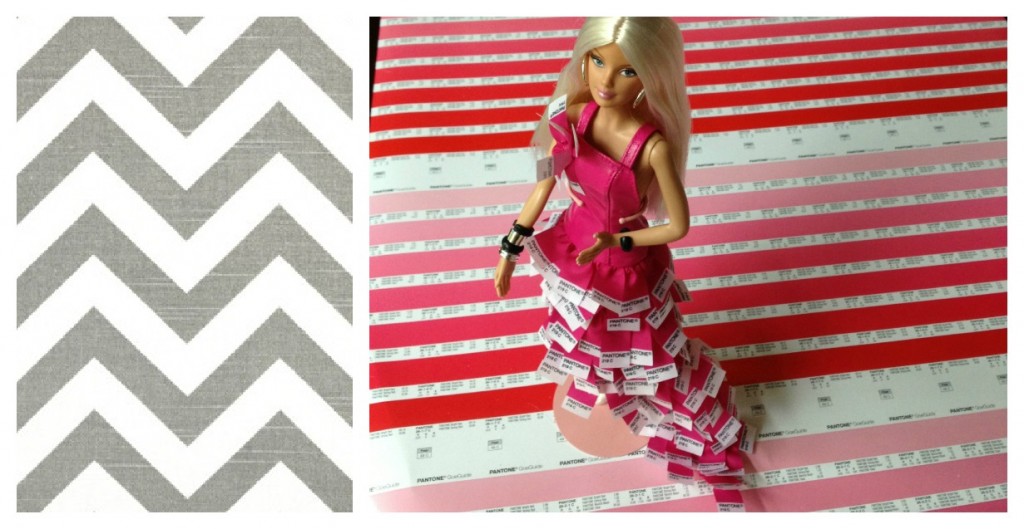 Over the weekend I was able to completely finish the ceiling. I also quickly remembered how much I dislike painting ceilings, it's like painting upside down. It really does make SUCH a difference though, I highly recommend it in any room. I also got a good majority of the walls done. You can see the old beige poking through here & there, almost there though! I have had everything I need for this room for months, except energy that is, but now, now this room is going to be my bee-otch. Sorry Cinderella.