A few year's ago I saw something similar to this in Land of Nod & have been meaning to make it ever since…a good rainstorm meant extra long naptime so I today I finally was able to finish.

The idea is when you make the bed in the morning you leave it "Good Morning" out & then when you tuck your little one in at night you flip it to the "Night Night" side. Cute, right? It might even be a fun part to add to your toddler's making the bed & going to bed routine.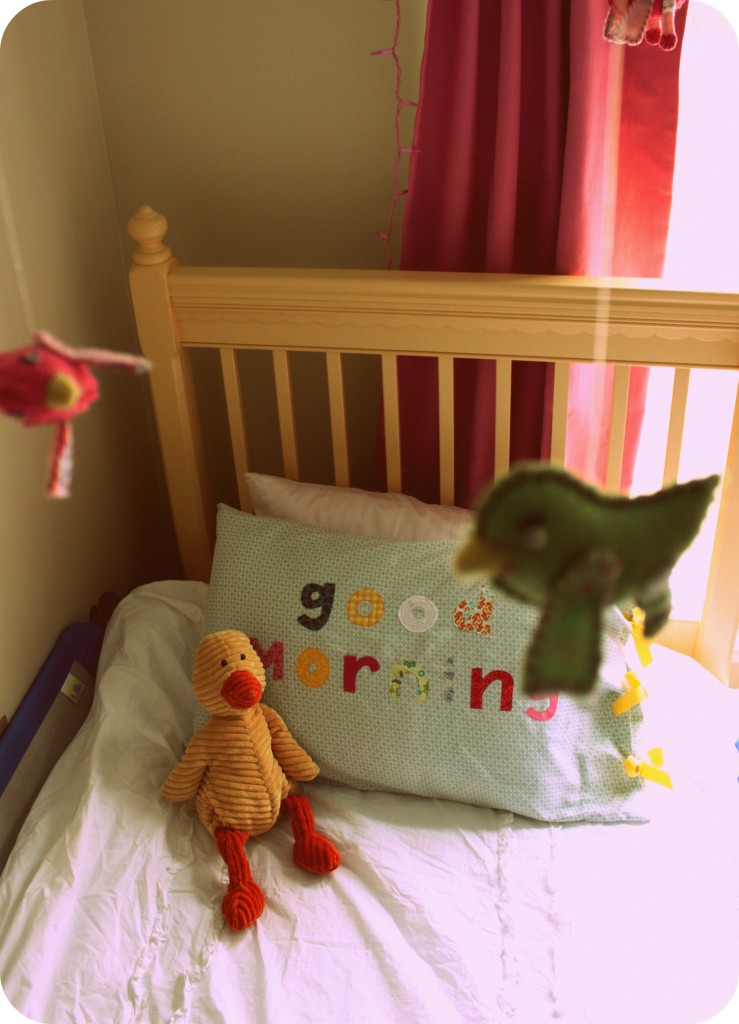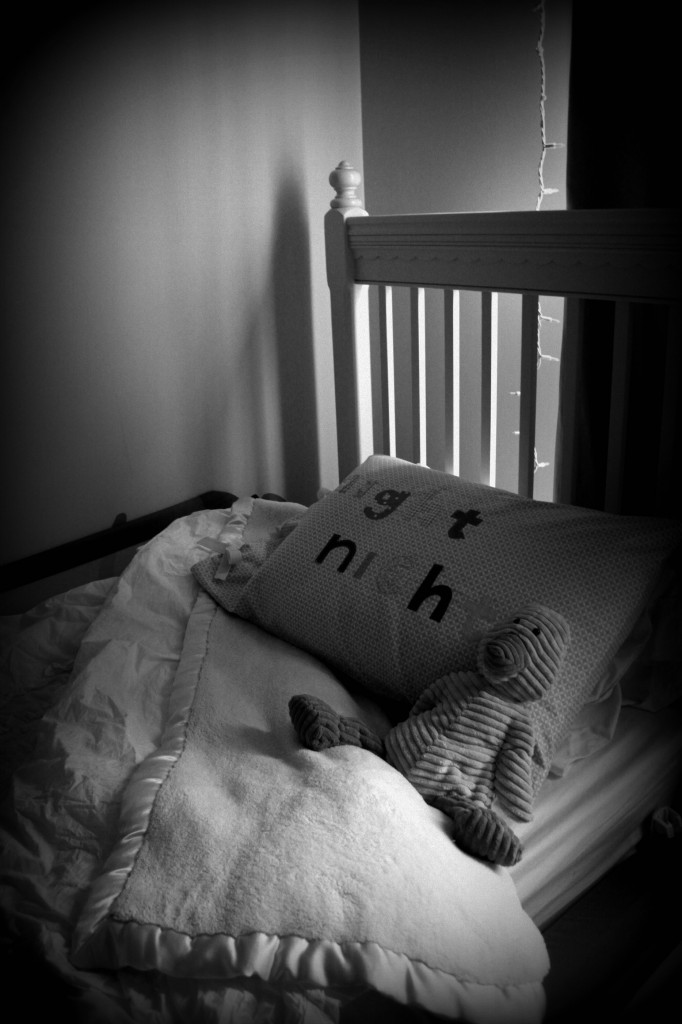 I used a store bought pillowcase from Target, although you could certainly make your own if that's your thing, & appliqued the letters on with Heat N Bond & then stitched in place using my sewing machine. Some are done with coordinating thread, others with contrasting. Some with a straight stitch & some with a zig-zag. It's meant to look homemade & a little quirky. Finally I ironed on strips of yellow ribbon to tie into three pretty side bows. I used Heat N Bond hem tape because I didn't want stitch marks, I don't know if mine is just old or what but they don't seem that securely glued. I'm probably going to have to stitch them down eventually.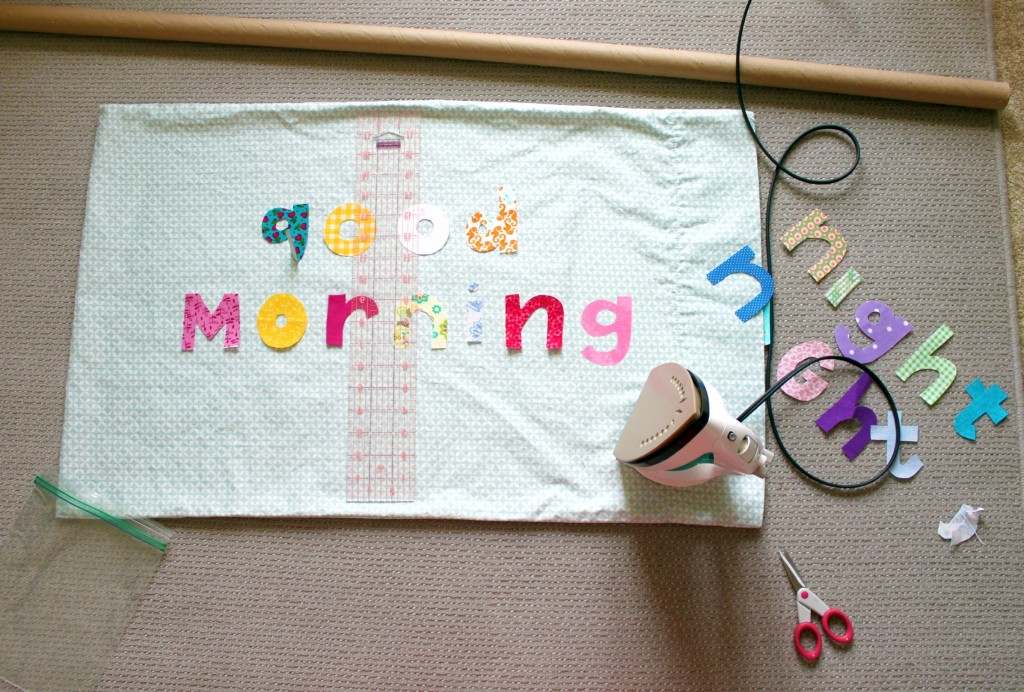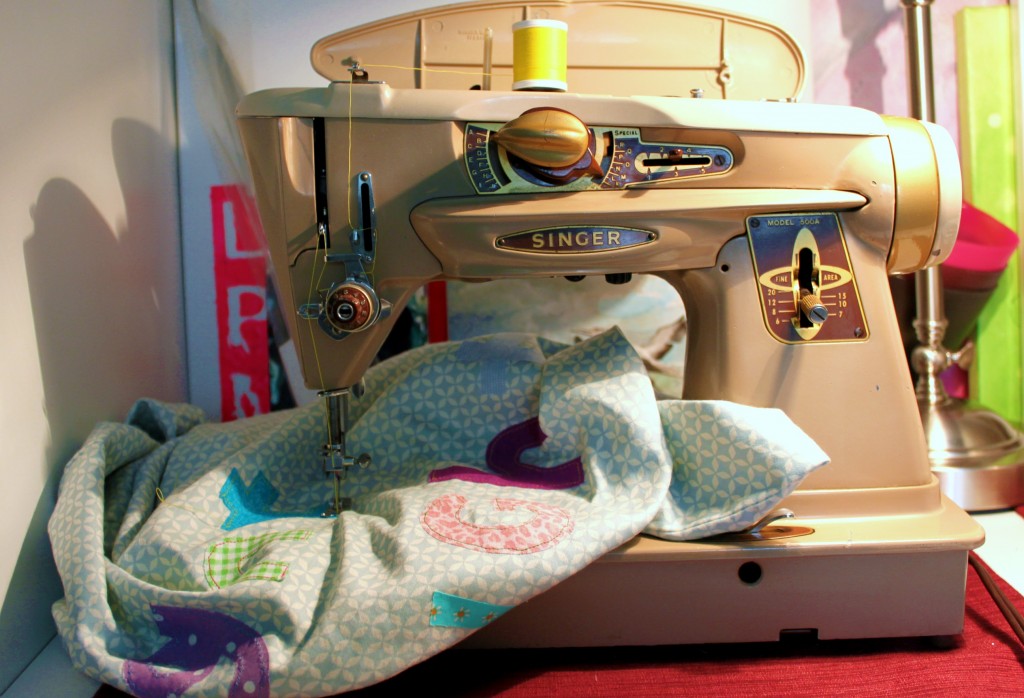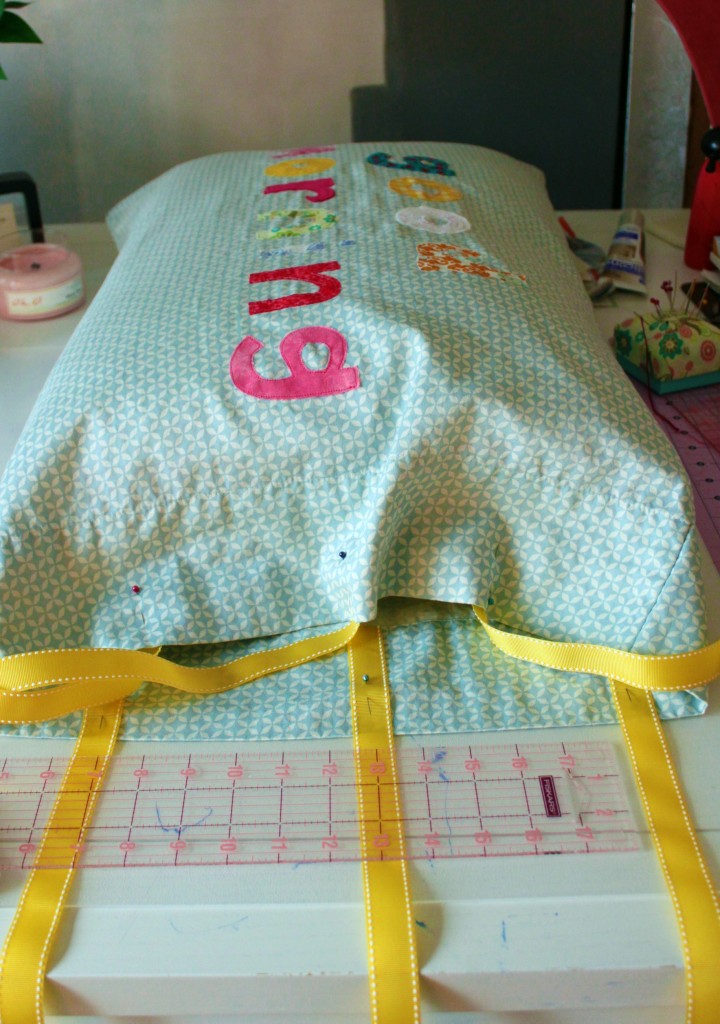 So there it is, something fun & homemade for my little ones. I'm digging it.