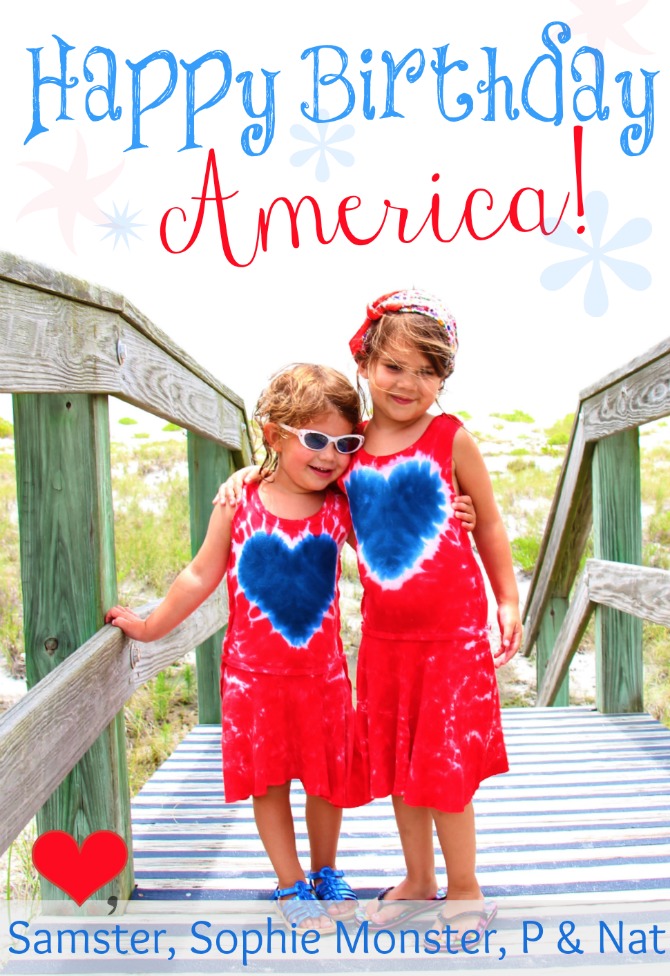 I just couldn't resist the cheesy holiday graphic, forgive me.
It's time again for our annual beach vacation where we relocate to an island just off the west coast of Florida. All of my family is here & P is popping in & out. Which at first I wanted to be mad that he wasn't going to be here the entire time but then I realized that this wonderful vacation wouldn't ever be possible if he didn't work so hard for us. I'm trying to lay off the 'you work too much' tangent, consider it my mid-year resolution.
I know most of you are on vacay too because I've seen your wonderful Instagram pics! Here's to no one breaking into our houses because they know we're not home!! Except for us of course because we left a heavily armed housesitter there when P is not. Seriously, she's packing some major heat. Don't even think about it.
We're all going to grill out & run around with sparklers like everyone else in America will be doing today. Gotta love it. I'm going to make these caramel apple cheesecake bars I found on Pinterest via The Girl Who Ate Everything, how great would these other bbq tidbits be?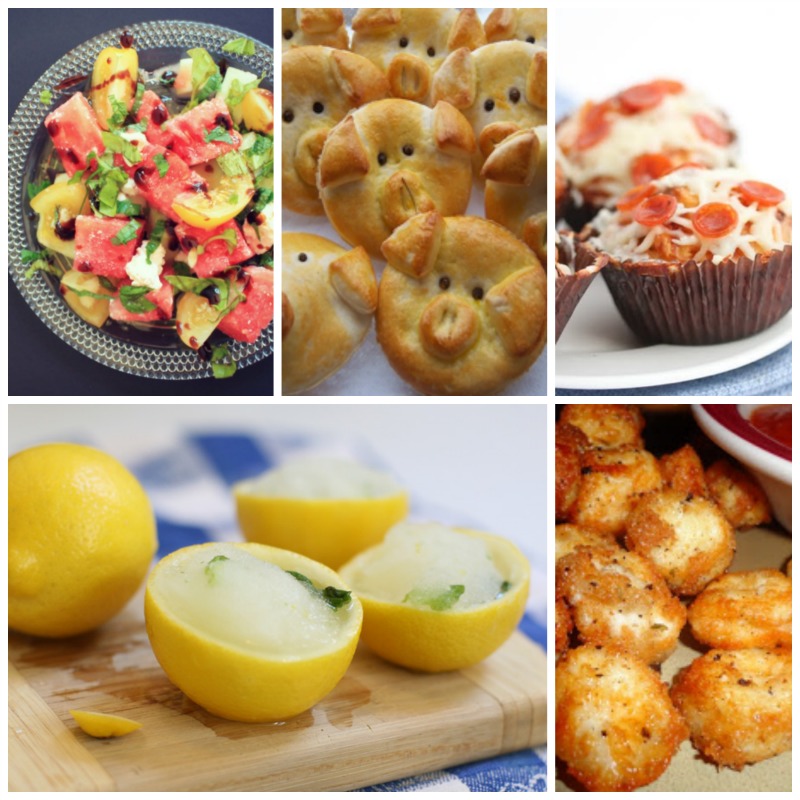 watermelon & feta salad, stuffed piggies, pizza cupcakes, lemon slushes, baked cheese balls
What are you doing this afternoon? Got any great go to recipes for get togethers??
Have a great 4th of July, nobody go blowing off your arm with a firework ok? OKAYYY??