Pick up a few of these for $5 at Lowe's…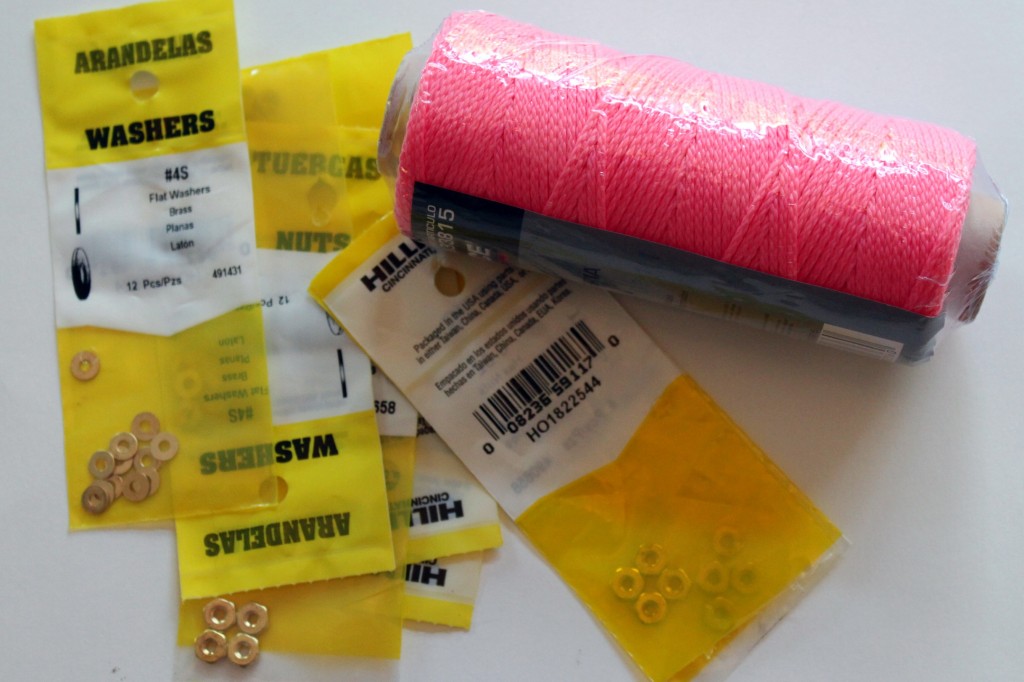 Spend around 15 minutes assembling and…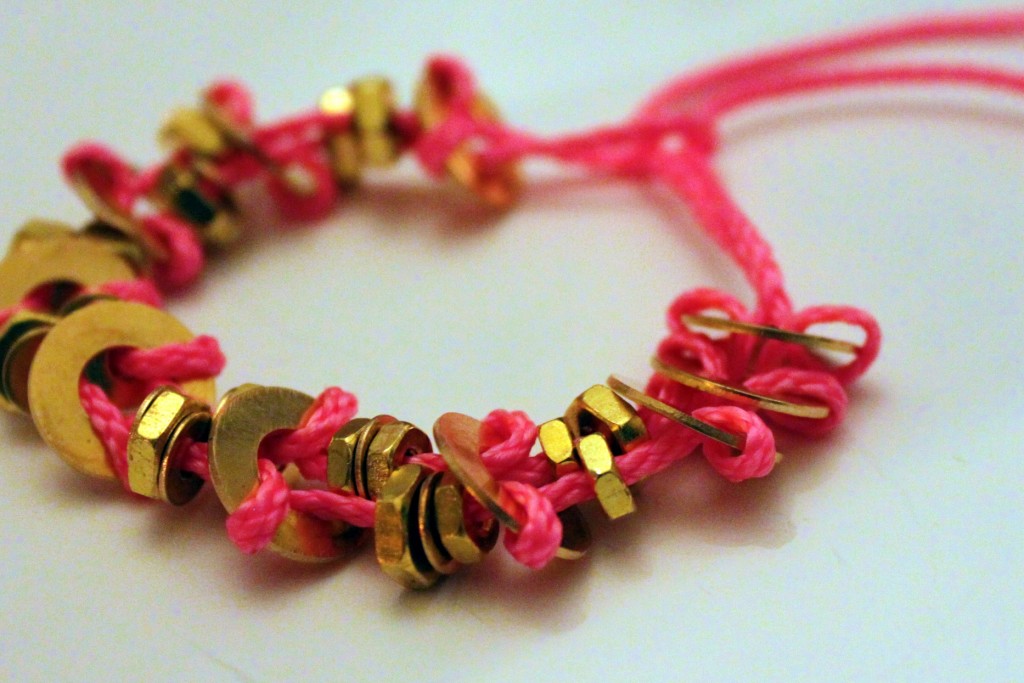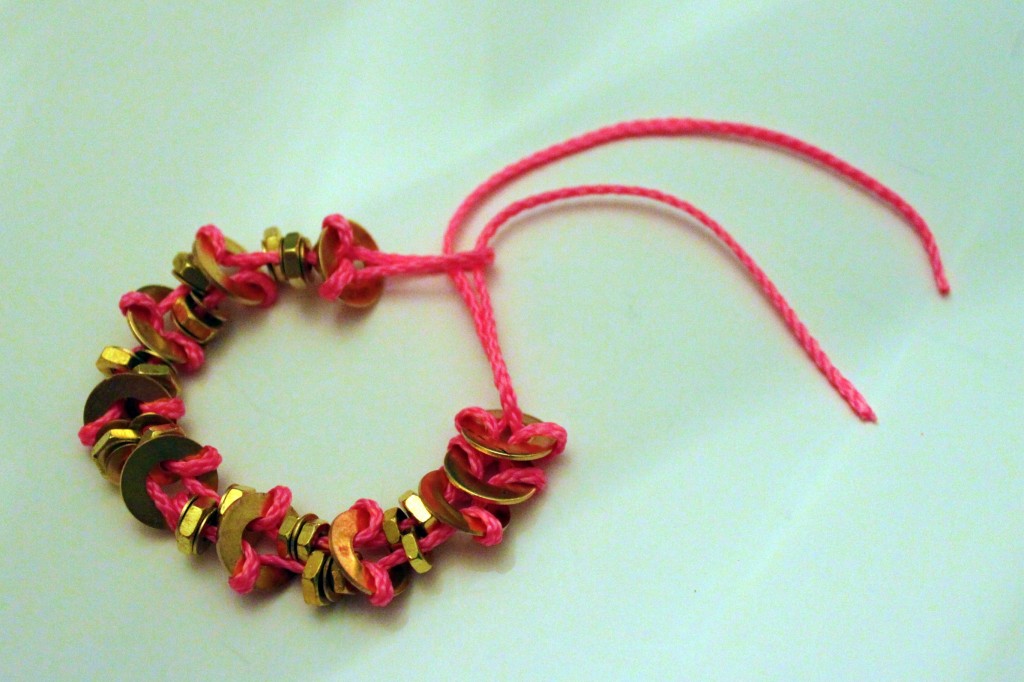 Love it! And I really love layering it with my gold watch that I'm completely obsessed with…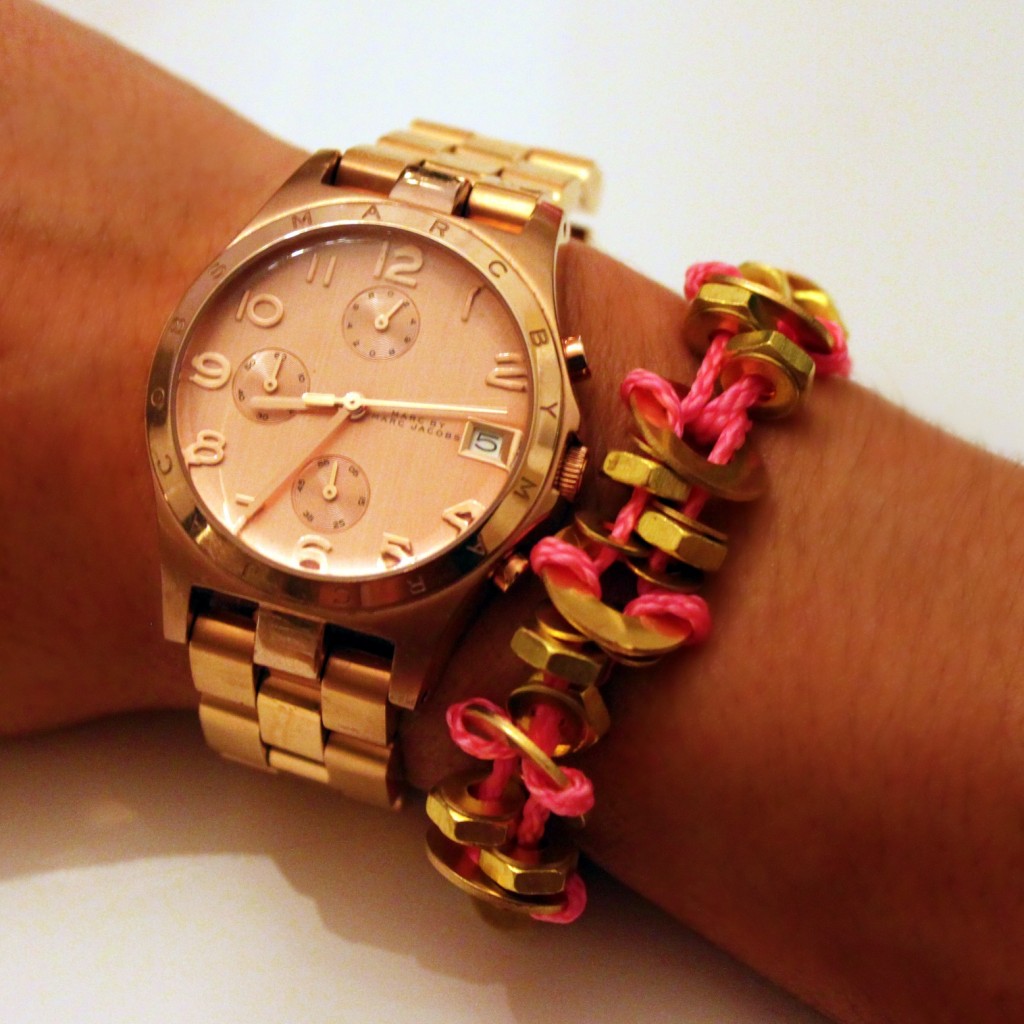 Can't say that one wasn't easy!
Here's a close-up of the "construction". I folded my string in half so I had a loop on the end, then I threaded a large washer onto the loop & pulled the string back through the washer. Next I strung on a few small washers & nuts, threaded on another large washer & pulled the strings up & through it again just like before. These large washers will work as stops periodically through the bracelet & will keep the little strung ones from all congregating at one end. To tie off the piece I pulled my strings through the first washer I started the bracelet with & tied them in a bow. It'd be really easy to attach an actual jewelry clasp from the craft store but it was the type of day where the thought of leaving my house & running an errand with both girls sounded worse than being a long-tailed cat in a room full of rockers.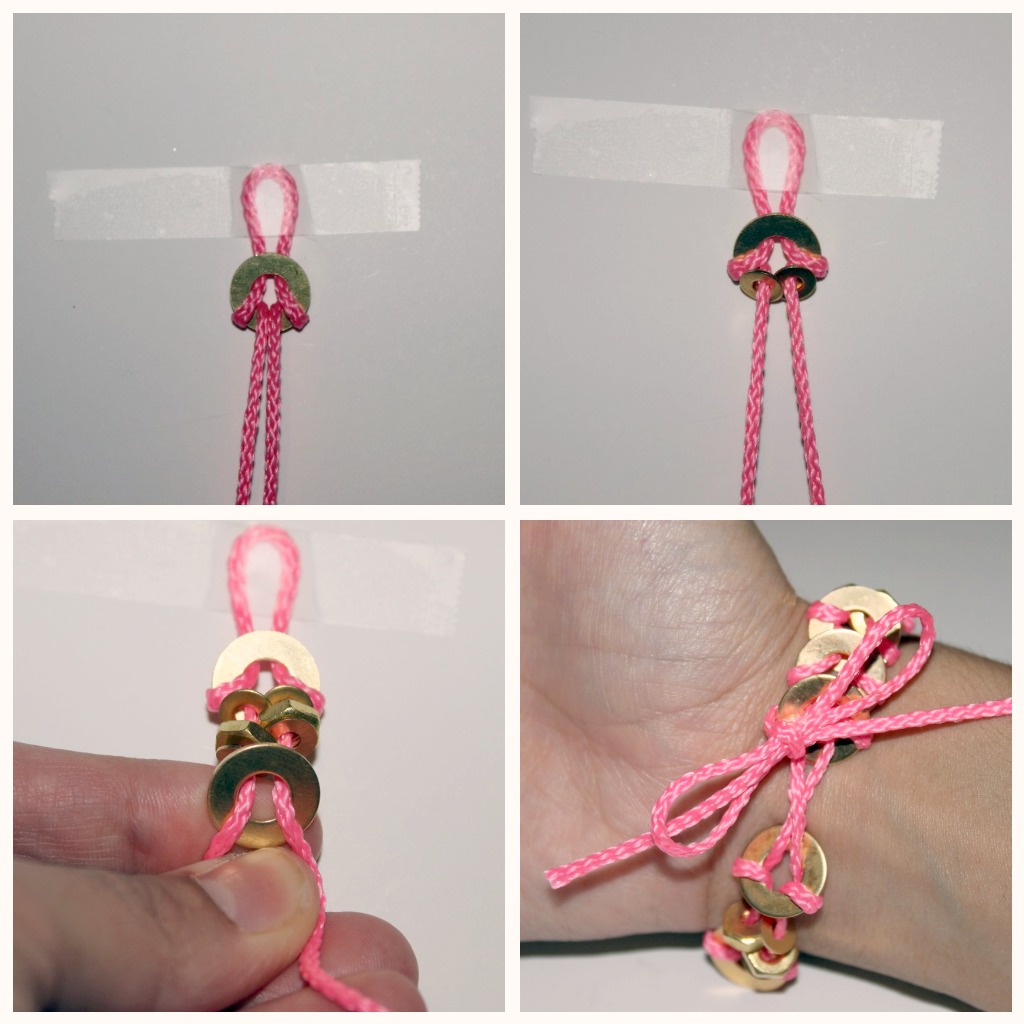 Have you ever found any good unexpected finds at the hardware store? I remember once I went with P & was completely bored while he looked at 10 different kinds of light switch dimmers but then I started wandering around & found that roll of neon pink rope, the wheels started cranking that day my friend. I wonder what other goodies they have hidden in those manly shelves…
UPDATE: I stopped by Michael's and picked up a clasp, I used jump rings to attach each end of the clasp to each end of the bracelet & I kept the bow in there just because I thought it gave it nice feminine touch. Oh, & I used superglue to make sure it stays tied.