One thing I love, I mean really love, is finding a product I adore that's handmade.
I love supporting artist & even better, other moms who are using their talents to make a buck.
Awhile ago I was blog surfing when I came across a room makeover post & on the little girl's bed was a pink pillow with a kangaroo on it. Yup, a kangaroo. I had to have it. Luckily the blogger had a source list & that brought me straight to Jane Isa.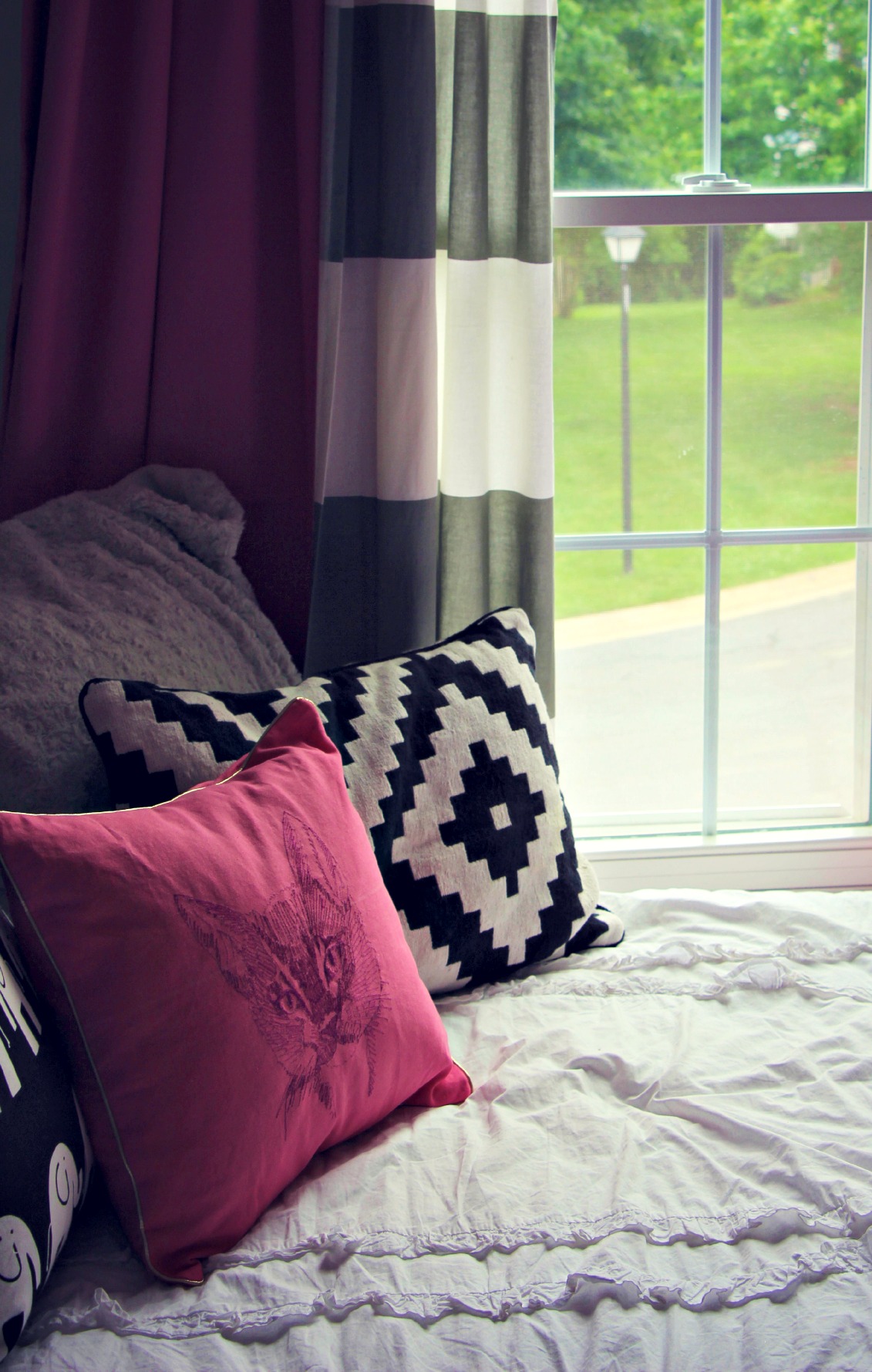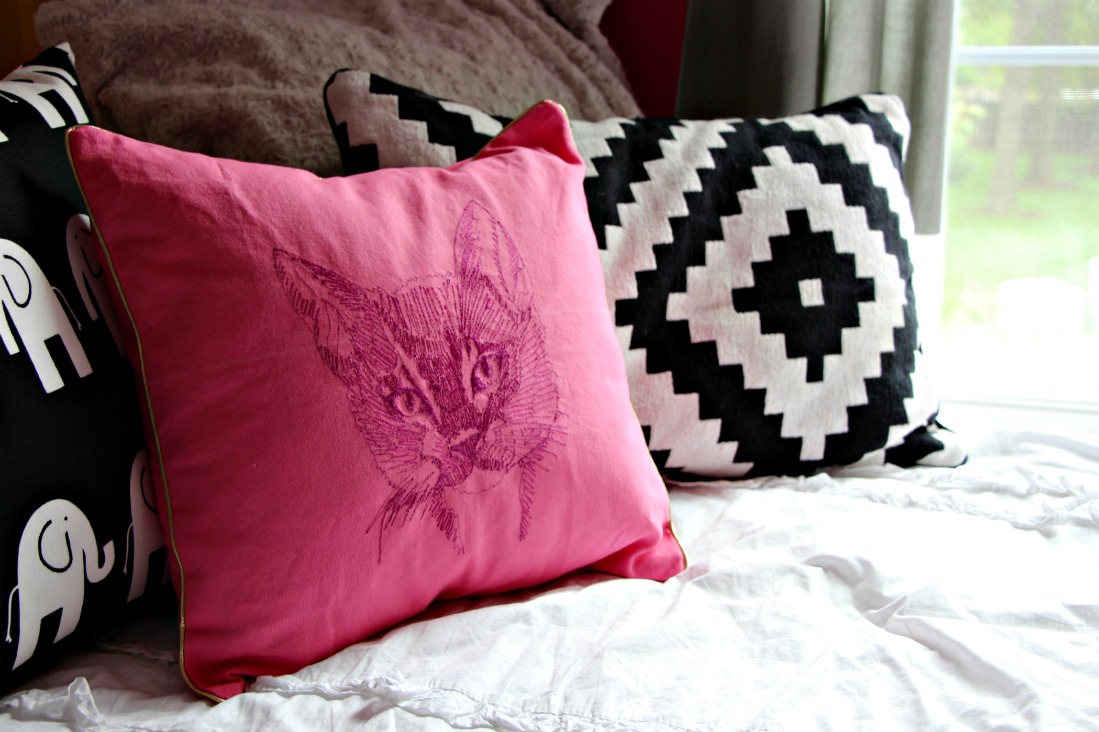 I emailed Jane asking if she could do the same fabulous hot pink pillow with gold piping but instead of a pink embroidered kangaroo could she do our portrait of our cat Rose. She was not only super excited about the project but even let me send her a picture of Rosy so she could get it just right. And boy did she do just that. Sam was over the moon when she saw it on her bed. While I was there, because I can't just buy one thing, ever, I also ordered a stitched picture of a golden retriever so Luc wouldn't feel left out. She's a bit sensitive. Instead of a pillow this time she put Lu's big mug on a canvas that now sits proudly on our bookcase.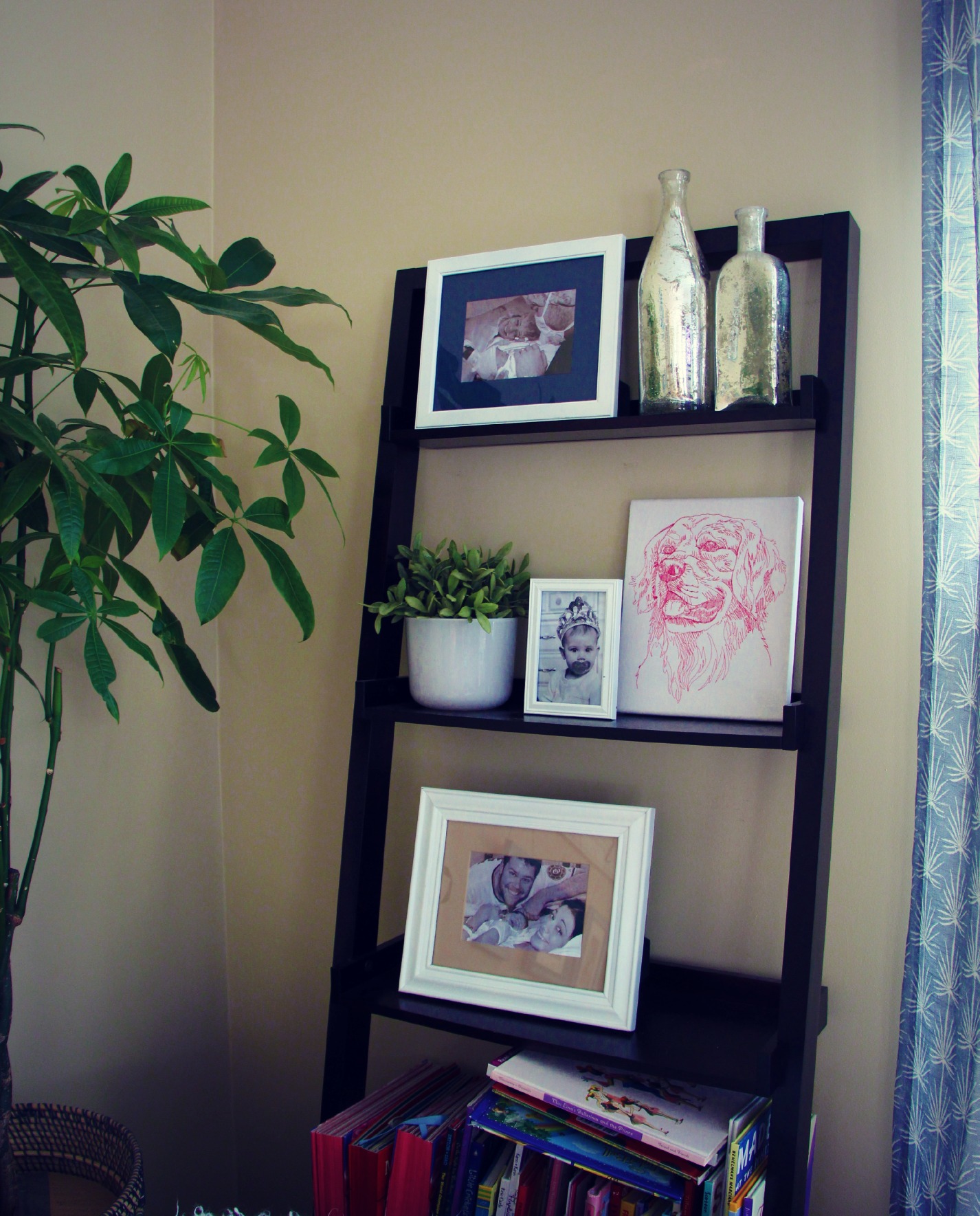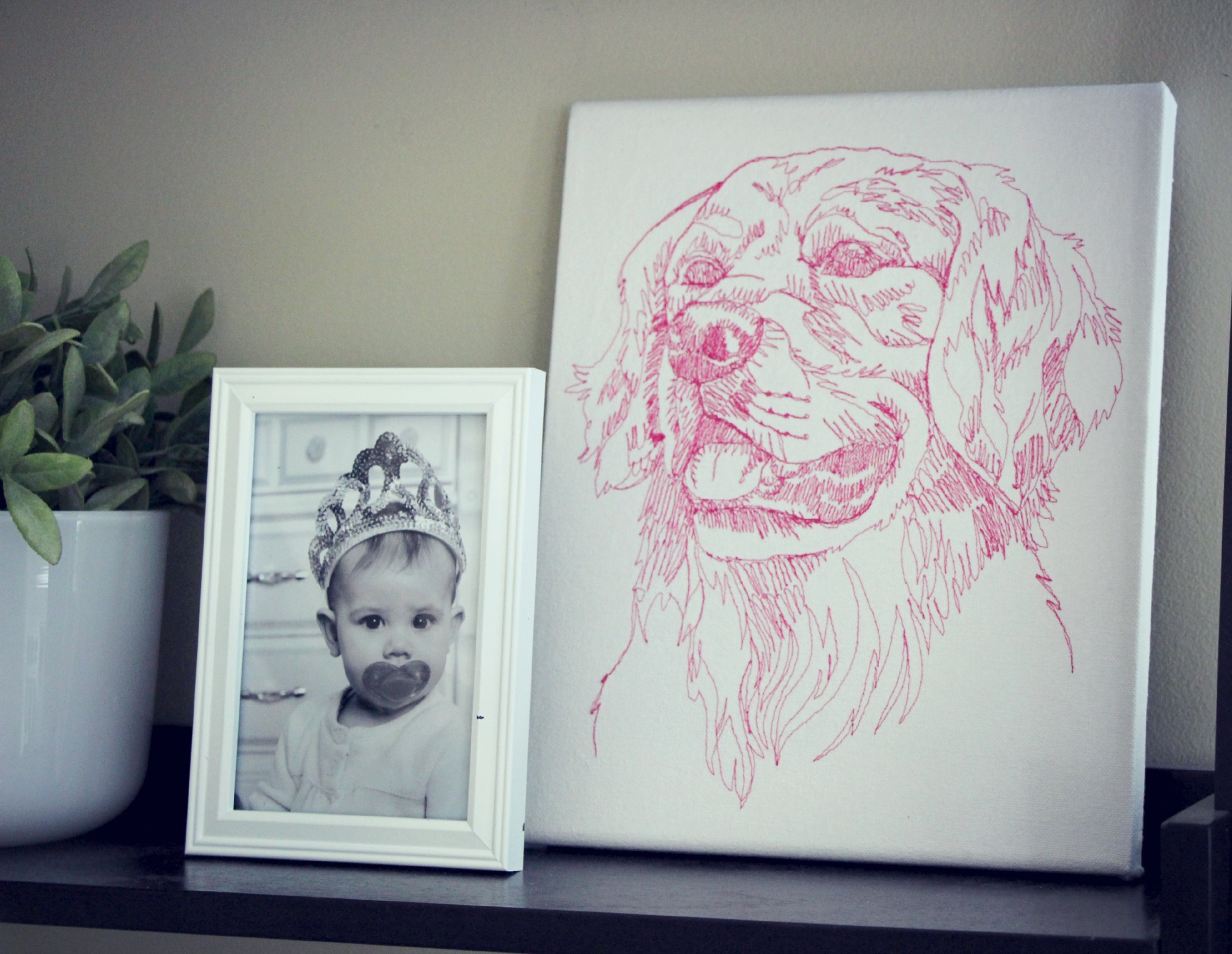 I just love the humor & kitschy feel these items bring to the house. That's how I like my house…not too serious while still being stylish. Jane Isa is just that. Go check out her Etsy site, it's totally worth a look.