You need to prepare yourself for these before photos.
I also probably shouldn't tell you that we lived in our house for FIVE years with the den like this. Oops. It was kind of the bastard stepchild of our home.
But now…now, it just might be my favorite room in the house.
Here is the basic color scheme I tried to keep in mind…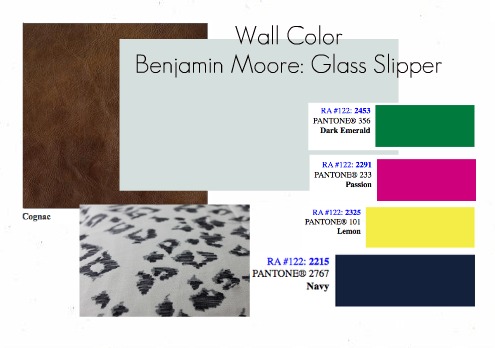 The rich leather from the chair (Restoration Hardware "Writer's Chair") & the deep indigo hue of the Kilim rug (West Elm "Empire Kilim Rug") helped ground the design which allowed the fun candy jewel tones to not overwhelm the room. (At least I think that's how it works. It sounded good in my head, a designer I am not.)
I worked pops of color into the room in a few ways…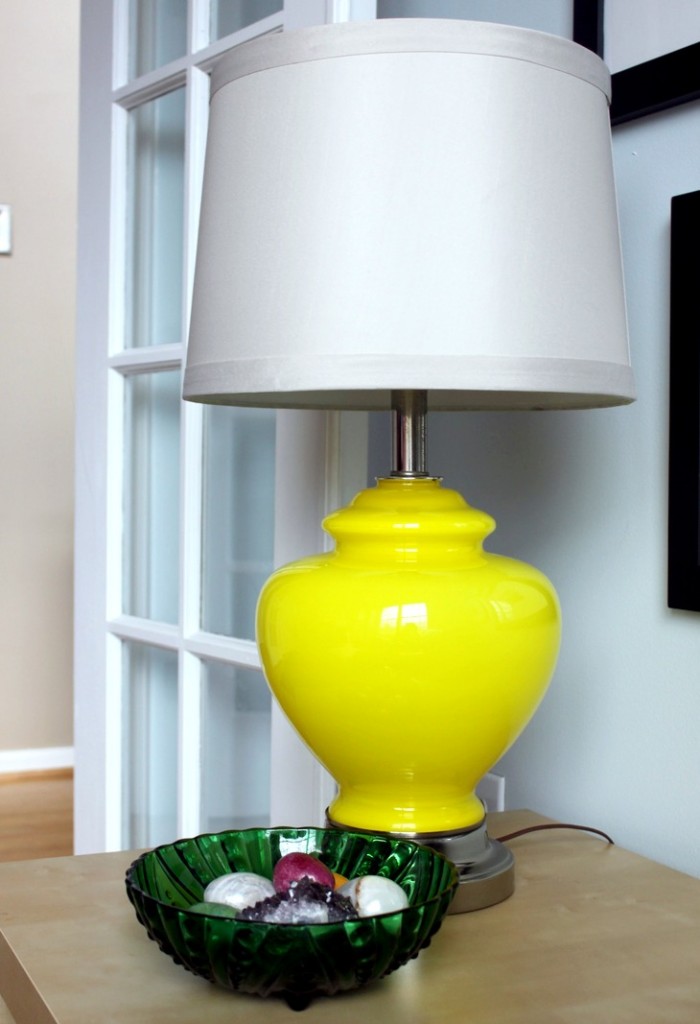 This absolutely delicious candy yellow lamp is a vintage find from a thrift store that I bought for $15! It's glass with a chrome base & I love it like I birthed it. The shade is a grey drum shade from Home Goods & the emerald green glass bowl is another thrift store find. The bowl is filled with candy colored rocks from one of those tourist cavern places we went to. (Luray Caverns I think)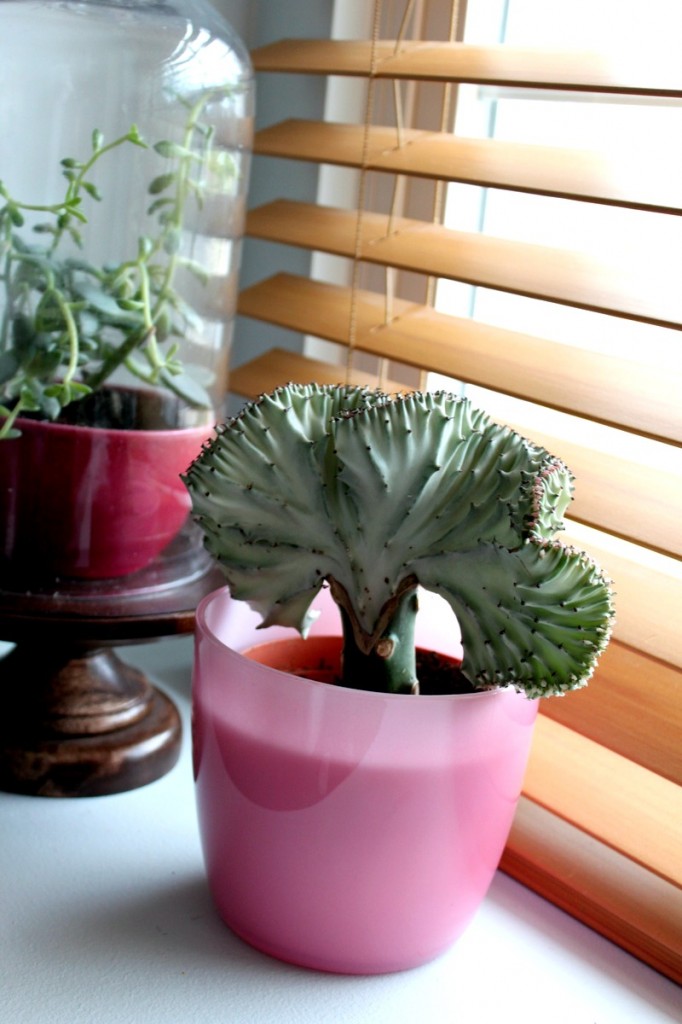 There are several plants in the office to give it a feeling of life. I bought all of them from Ikea including the pretty pink vase. The terrarium is from Michael's. (ps- I never remember to water these guys which is why I bought a cactus, ficus & the terrarium succulent feeds itself)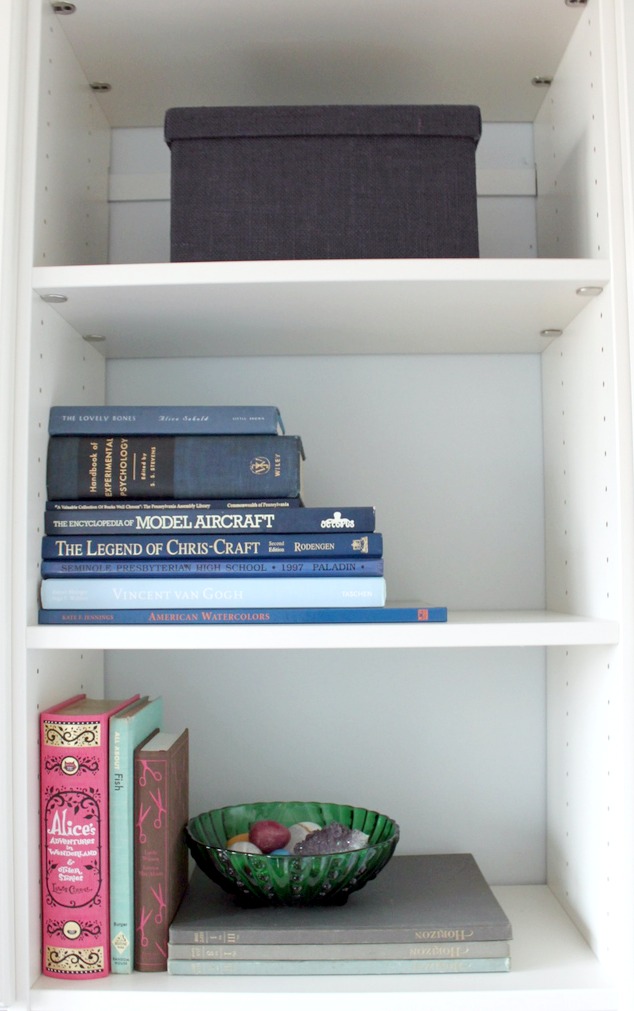 Many of the books are from local thrift stores. (that fantastic pink copy of 'Alice in Wonderland' is from Barnes & Noble) I grouped them according to color which I think really helps the books make a bigger impact. (Linen covered box on top shelf is from Ikea)
And of course the star of the room, my beautiful hot pink Society Social "Piper" chairs that I wrote about here. I'm not sure if you can tell from these pictures but the chairs have cherry red piping which is such a nice little bonus. It's like finding out that your gorgeous boyfriend can also cook…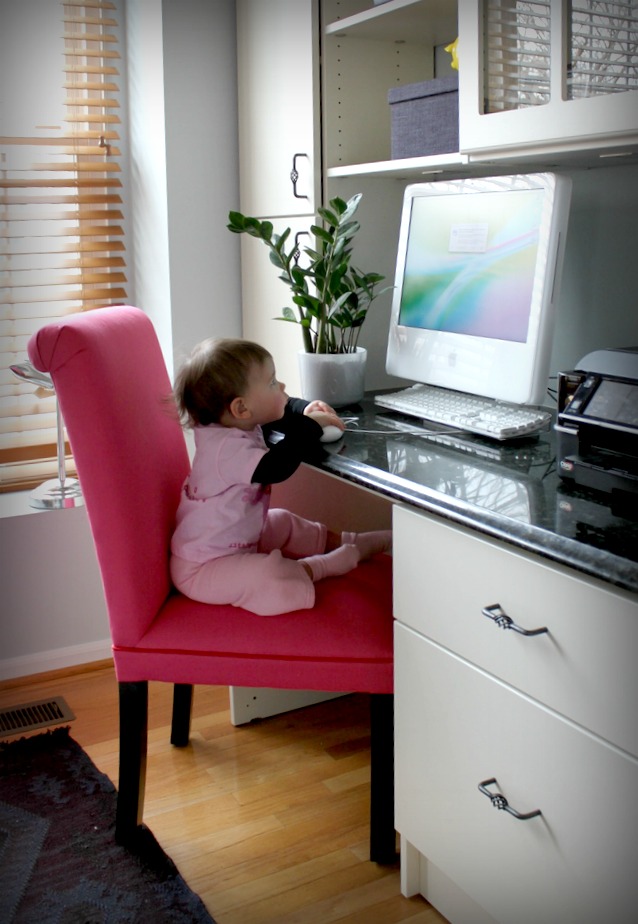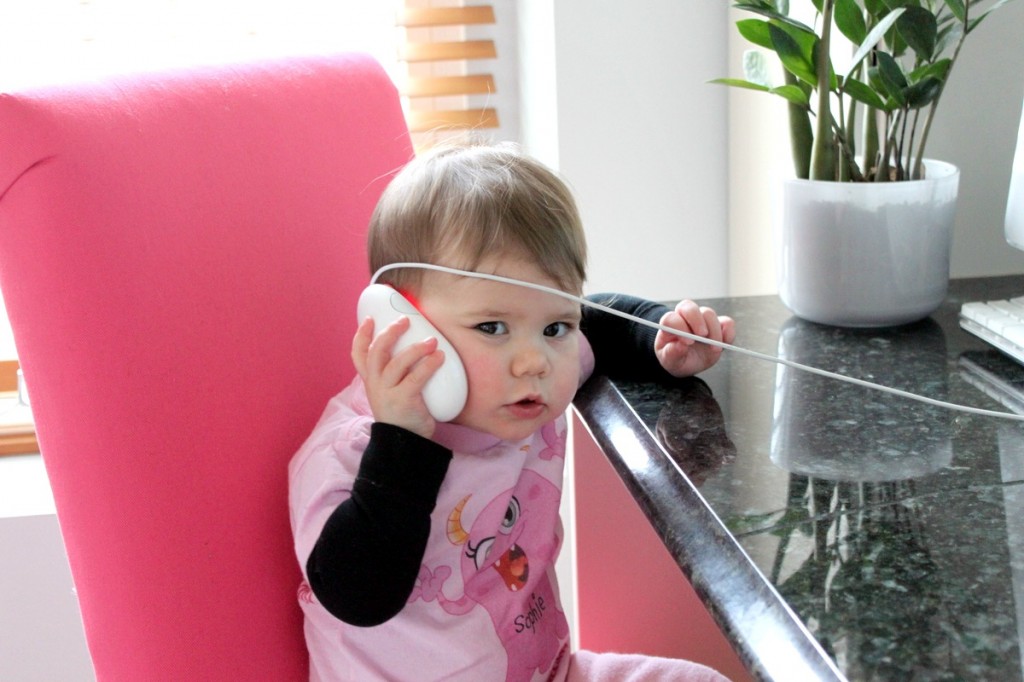 Finally I thought the room needed a good dose of print, enter my DIY snow leopard sharpie ottoman…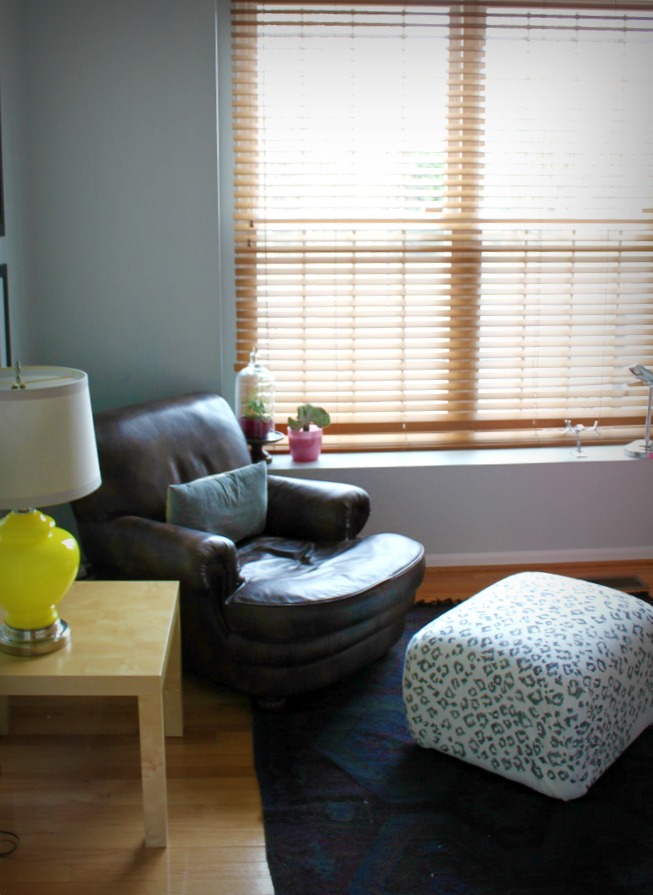 Throw in a few personal touches like the vinatge creepy butterfly wing art I wrote about here & also a chalk picture Sam made as well as a little gallery wall of black & white photos and you've got yourself a pretty good room my friend.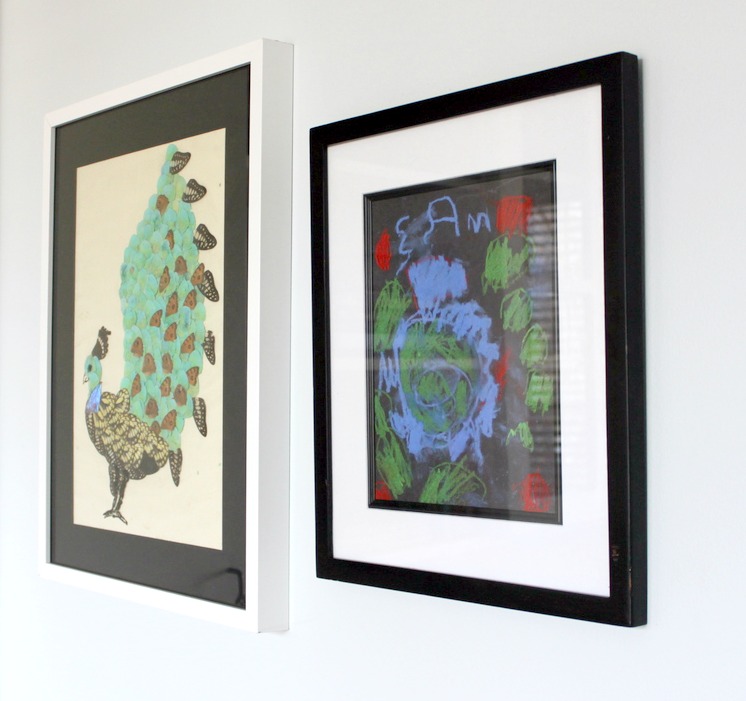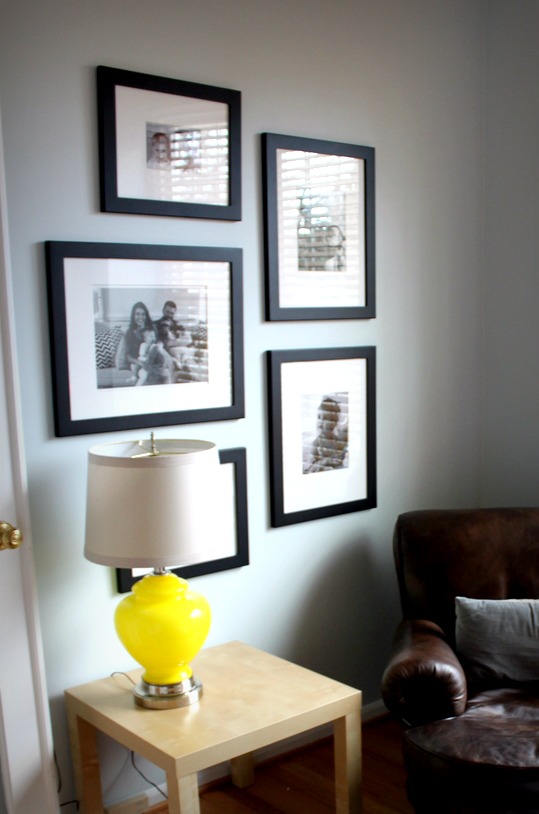 It may not be perfect but I'm certainly happy to deem it part of my home.
So, what do you think?