Sam had a few little girlfriends over on Sunday night which proved for the perfect opportunity to try out 'chalking' their hair! (thank you so much to Angela who shared the chalking Pinterest link with me!!)
The results were HYSTERICAL.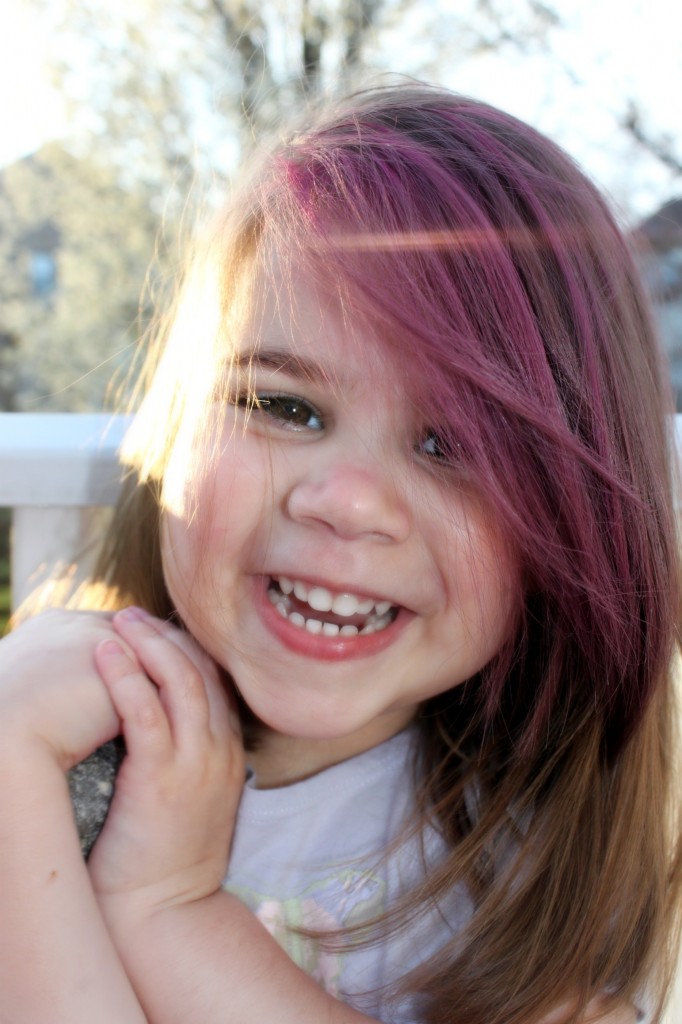 The idea is you wet hair & 'draw' color on with chalk, you then heat seal it with a flat-iron & the color lasts until you wash their hair. I didn't find it to be quite that simple but after a few botched attempts we did get it down pretty darn good. Here's what I learned…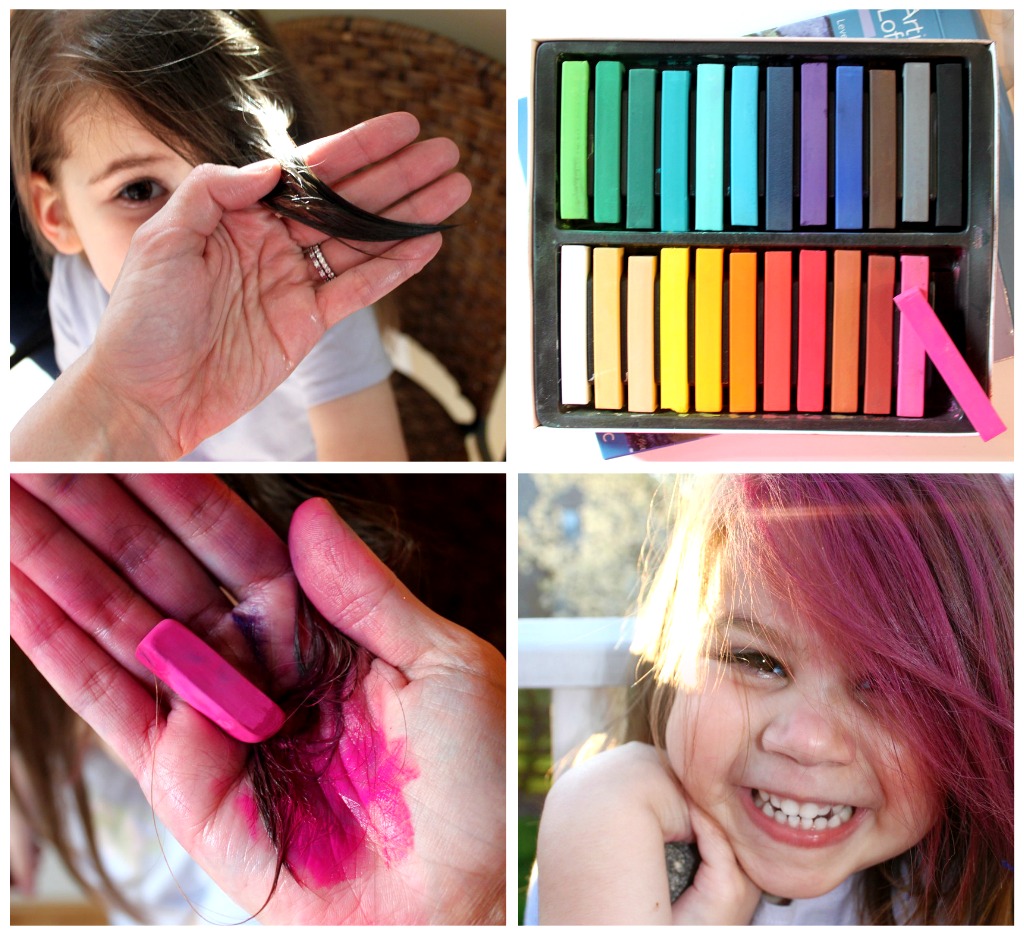 1- Use ARTIST chalk, otherwise known as pastels. I foolishly tried sidewalk chalk & it did nothing. There's just not enough pigment. You can get a Chalk Pastels Set
for about $10. (I ran to Michael's & bought a set which cost a little more & seem to be the same thing. I was being impatient though and had to do it that minute)
2-Rather than soaking the hair I found it was good to have more of the moisture in my hand so I was almost making a little pile of ink to rub the hair in. Try and 'draw' in one direction of the hair as much as possible too or you might get knots if you're overly ambitious with the 'drawing'.
3- And this is a big one because TRUST ME, you do not want the guilt from giving a 3 year old a steam burn. Either stick to doing the tips of kid's hair OR place a towel over their face/forehead when you use the flatiron. A flatiron on wet hair makes a puff of steam, that steam is effing hot. Poor little Kiki learned the hard way. It wasn't enough to cause a blister but enough to make one pissed off little kid. (not that I blame her, I felt TERRIBLE)
4- The chalk tended to wear off after a few hours so if you want it to stay try applying some hairspray afterwards. It helped keep Sam's pink for a good day.
5- You will fret that you have ruined your lovely flatiron forever. Don't worry, let it cool and the chalk color comes right off with a baby wipe.
That's about it! This was a super fun activity & honestly, I can't wait to do my own tips a la this picture from Pinterest…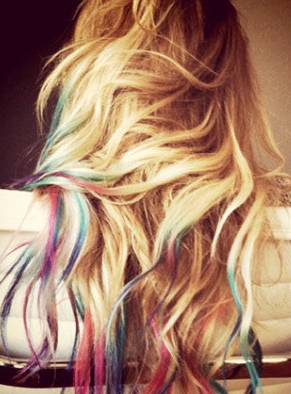 And no, I'm so not too old for it.
(;