That was the subject line of an email I got. Um, YES PLEASE. What's the magic formula?? I'm so glad you figured it out! Yay for you! Share! Share!
Turns out it was one of those hokey emails that's been forwarded 100 different times & you then have to forward it to 100 of your friends otherwise you'll be perpetually cursed & your children will grow extra appendages in places that should not have appendages. Something like that…
I went ahead and glanced through before hitting delete & you know what, some of these were actually pretty darn clever. So I thought I'd share, and just so you know if you don't hit the facebook like button at the bottom of the post to share this with your friends your dog will get rabies. From a chicken. I'm just saying…
20 Clever Ideas to Make Life Easier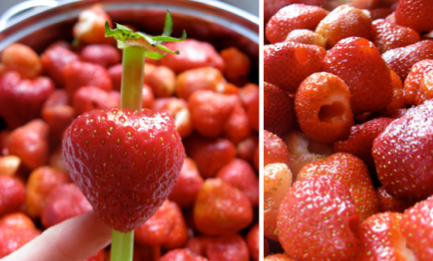 Hull strawberries easily using a straw.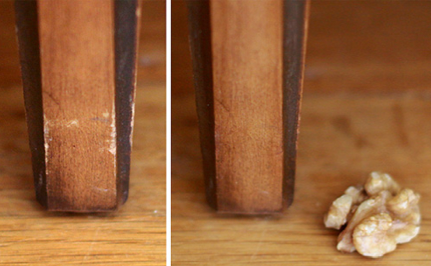 Rubbing a walnut over scratches in your furniture will disguise dings and scrapes.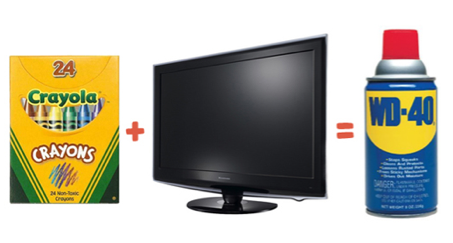 Remove crayon masterpieces from your TV or computer screen with WD-40.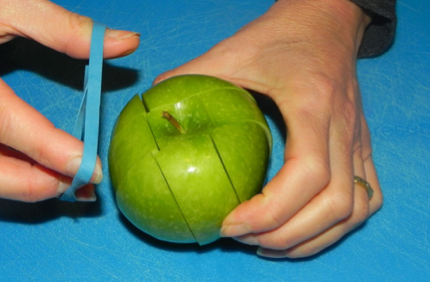 Stop cut apples browning in your child's lunch box by securing with a rubber band.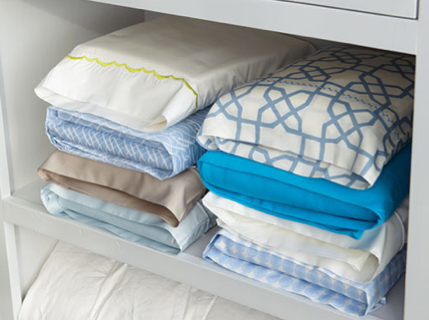 Organize your linen cupboard – store bed linen sets inside one of their own pillowcases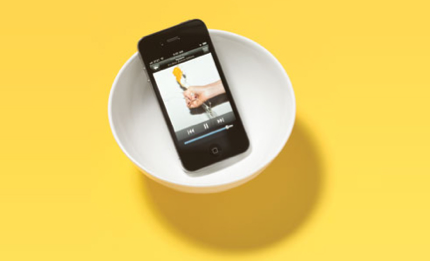 Place your iPhone & iPod in a bowl to increase the sound, the concave shape amplifies the music.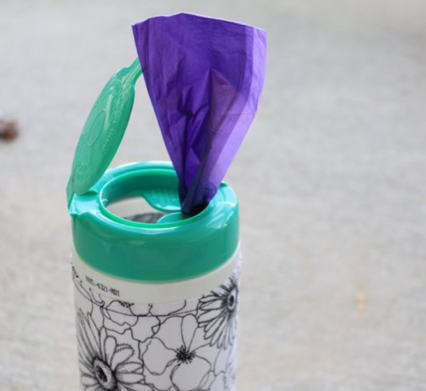 Re-use a wet-wipes container to store plastic bags.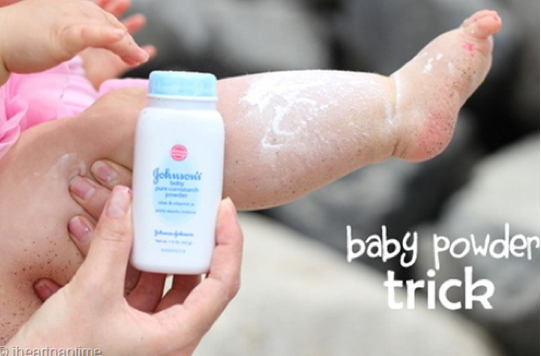 Add this item to your beach bag.  Baby powder gets sand off your skin easily. Who knew?!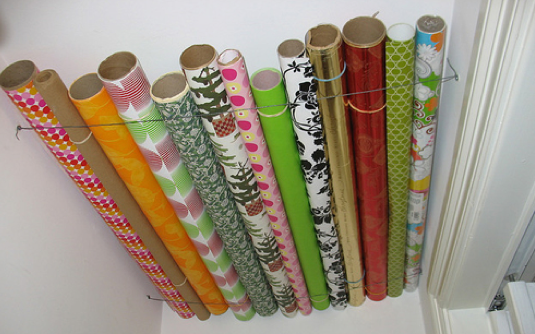 Use wire to make a space to store gift wrap rolls against the ceiling, rather than cluttering up the floor.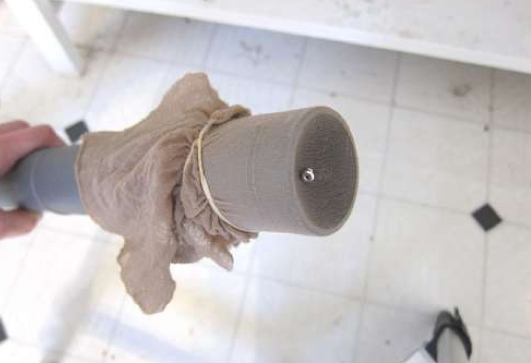 Find tiny lost items like earrings by putting a stocking over the vacuum hose.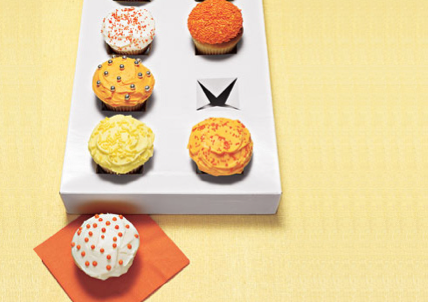 Make an instant cupcake carrier by cutting crosses into a box lid.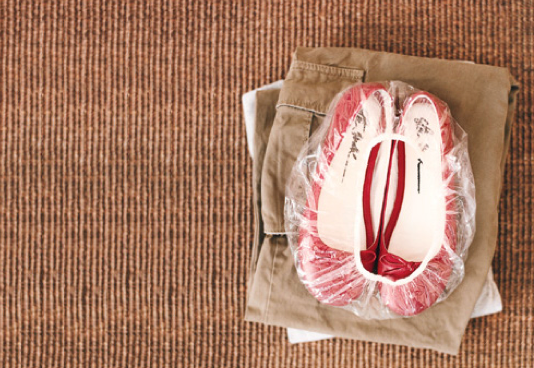 Store shoes inside hotel shower caps to stop dirty soles rubbing on your clothes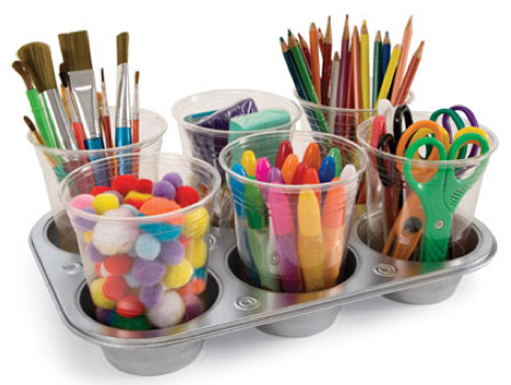 A muffin pan becomes a craft caddy.  Magnets hold the plastic cups down to make them tip-resistant.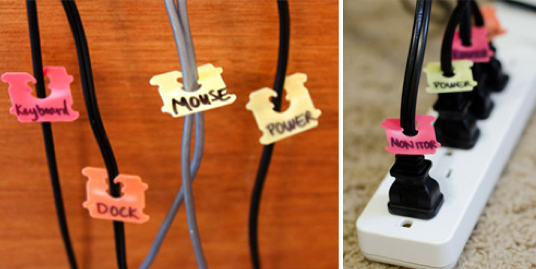 Bread tags make the perfect cord labels.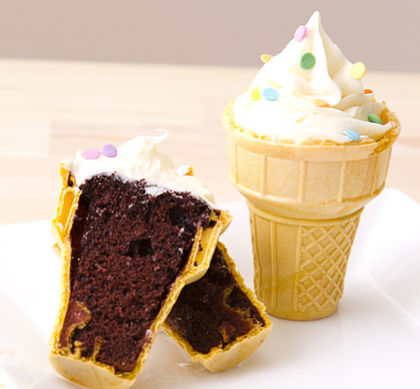 Bake cupcakes directly in ice-cream cones – so much more fun and easier for kids to eat.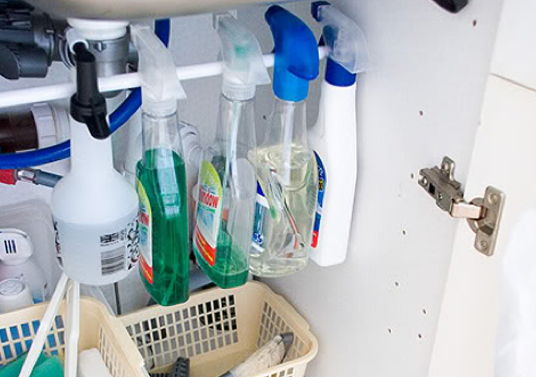 Install a tension rod to hang your spray bottles.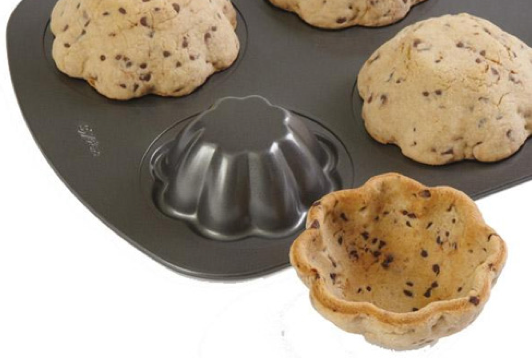 Turn your muffin pan upside down, bake cookie-dough over the top and voila, you have cookie bowls for fruit or ice-cream.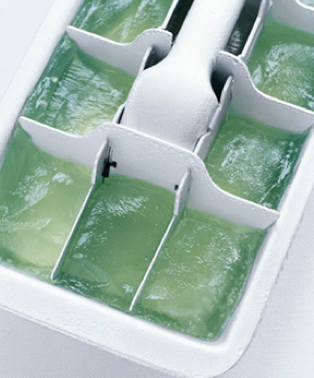 Freeze Aloe Vera in ice-cube trays for soothing sunburn relief.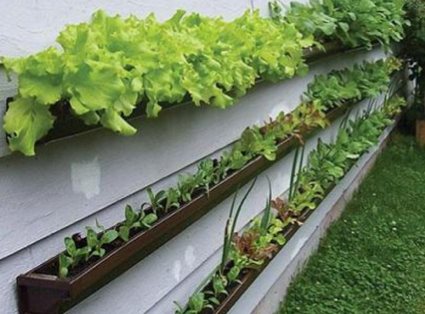 Create a window-box veggie patch using guttering.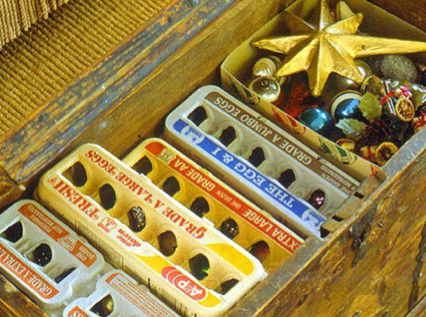 Use egg cartons to separate and store your Christmas decorations.
If you've tried any of these you'll have to let me know if they work or not…so many of them have 'Pinbusters' written all over them but that'd be one heck of a video…