*The response to yesterday's post has seriously BLOWN ME AWAY! You guys had some great ideas & also shared some awesome resources with me…update definitely to follow soon!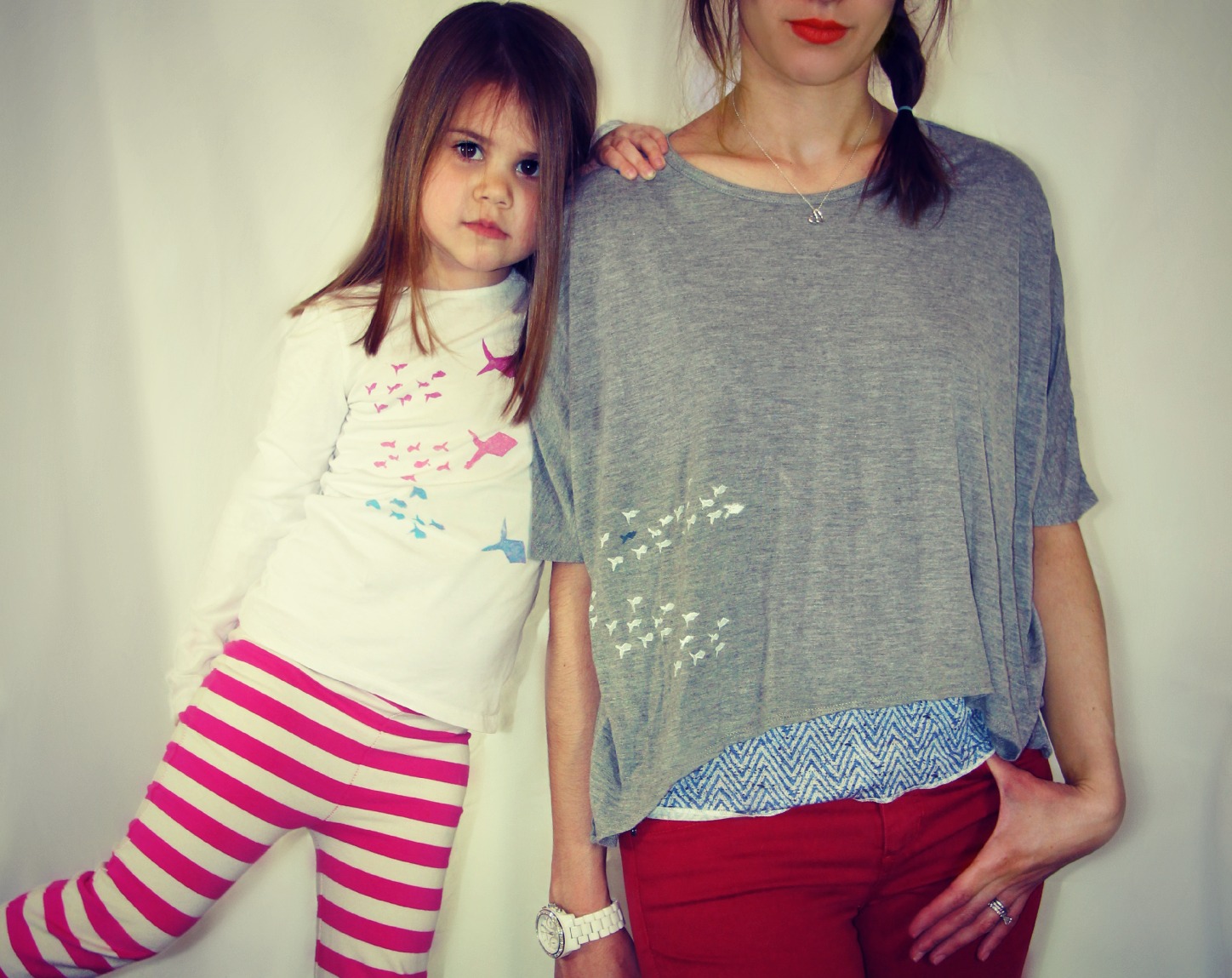 I've heard of people making potato stamps before but this was my first time giving it a go…I have to say, crazy easy & the best part, no trip to the craft store. If you already have fabric paint that is, for some reason we always have fabric paint on hand, is that weird?
Anywho, here's the potato deal…
1) Get a nice fat potato, you'll have more space to work with.
2) Cut the potato in half lengthwise. I also cut off the rounded edge on the other side so once the stamp was made the kids could set it down without it rolling over & getting paint all over the place. Thinking ahead here people…
3) Carve away! You could make super simple shapes, think a half moon being a ladybug body or rectangles for cars, or go for something with a bit more detail like my little school of fish.
4) Once carved turn your potato over onto a paper towel so the stamp area will be nice & dry. Potatoes are watery little buggers when you first cut them.
5) Have you or your child apply a THIN coat of fabric paint to the stamp area & then stamp away! Try to resist the urge to wiggle the stamp, you'll just blur the edges. A good firm press is all you need.
6) Once everything is dry set your fabric paint by giving a quick once over with a hot iron. Ta-da! Done!
Just in case you ever wanted a sneak peek behind the scenes…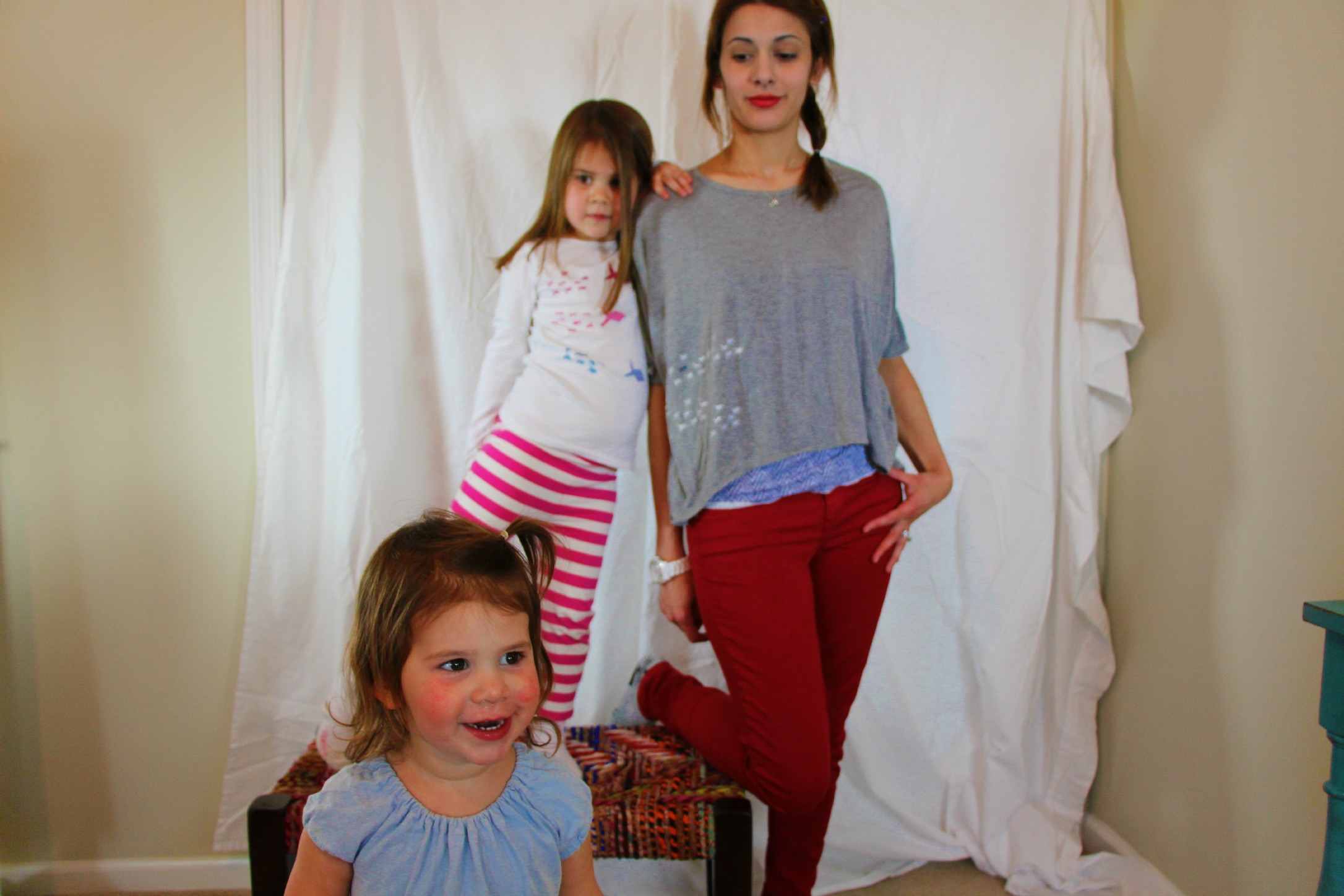 A bedsheet for the background & a rogue Cinderella trying to photo bomb the shoot…it's all pro in this house!