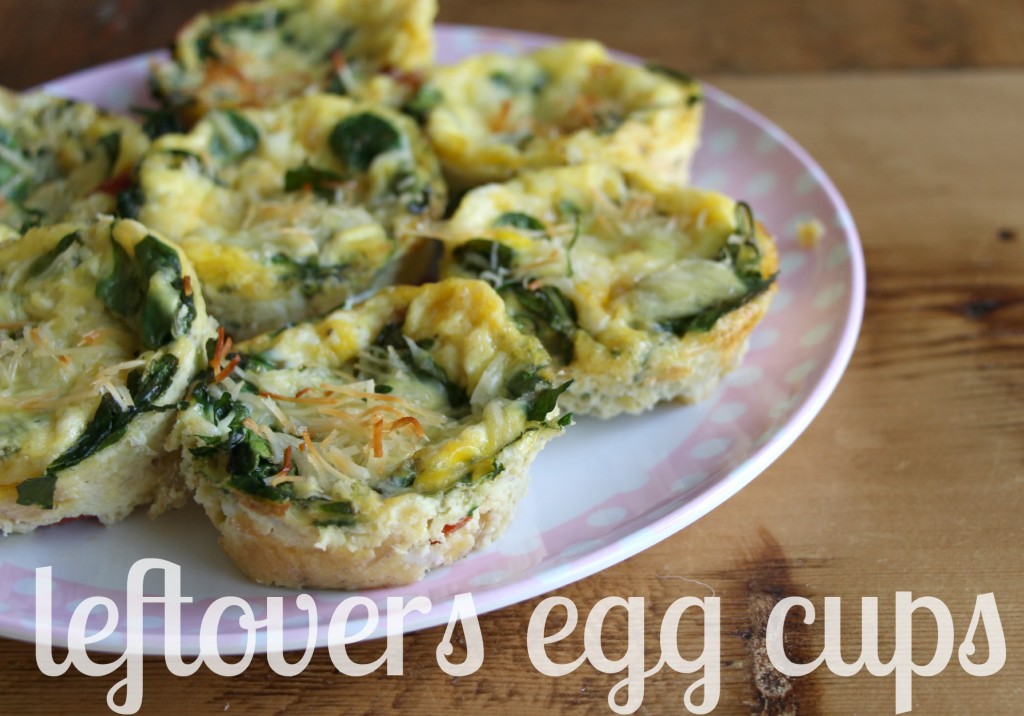 The concept is all over Pinterest, pour eggs or egg whites over various veggies, meats & cheeses to make convenient & tasty individual breakfast cups that you can grab & eat all week long. I'm terrible about eating breakfast. Absolutely terrible. So the idea that I could premake some yummy breakfast-in-a-cup meals sounded great. Even better though, use your leftovers from the night before! Stash a little tupperware with some sauteed onions here, maybe a handful of roasted veggies there & then on Sunday night gather them all & bake up your egg cups for the week to come. Why didn't I think of this sooner??
Leftovers Breakfast Cups
9 eggs or egg whites from a carton
Leftover veggies, meats &/or cheese chopped up small
Preheat the oven to 350 & then coat your muffin tin with a good dose of cooking spray. Add a handful of the toppings to each cup & then pour some whisked egg/egg whites into each cup until 3/4 of the way full. Top with additional cheese (optional) Bake for 30 minutes. Use a butter knife to loosen the edge of the cups & then allow to cool thoroughly before storing in a tupperware in the fridge.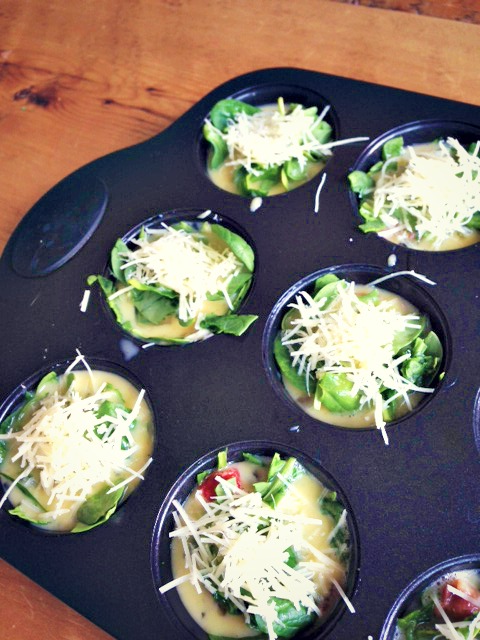 Some egg cup ideas…
Huevos Ranchero: eggs, sausage, cilantro, chives, sauteed onions, queso fresco & peppers
Greek: eggs, feta crumbles, black olives, cherry tomatoes
Savory Veggie: eggs, roasted onions, tomatoes, asparagus & goat cheese
California: eggs, avocado, shredded monterey jack cheese, tomatoes
Ham & Cheese: eggs, diced ham, minced onion & shredded chedder