Reason #576 you should have a sewing machine…
It's the night before your kid's St. Patrick's Day school party & you completely forgot to get them anything green to wear. Oops.
Thank goodness I happened to have just enough of this pre-ruffled green fabric in my stash to make the girls each a ridiculously quick & easy skirt using this tutorial. Basically you sew a big tube, gather it at the waist with elastic & tada! Your little leprechaun will be not be getting pinched. And she'll look pretty darn cute too.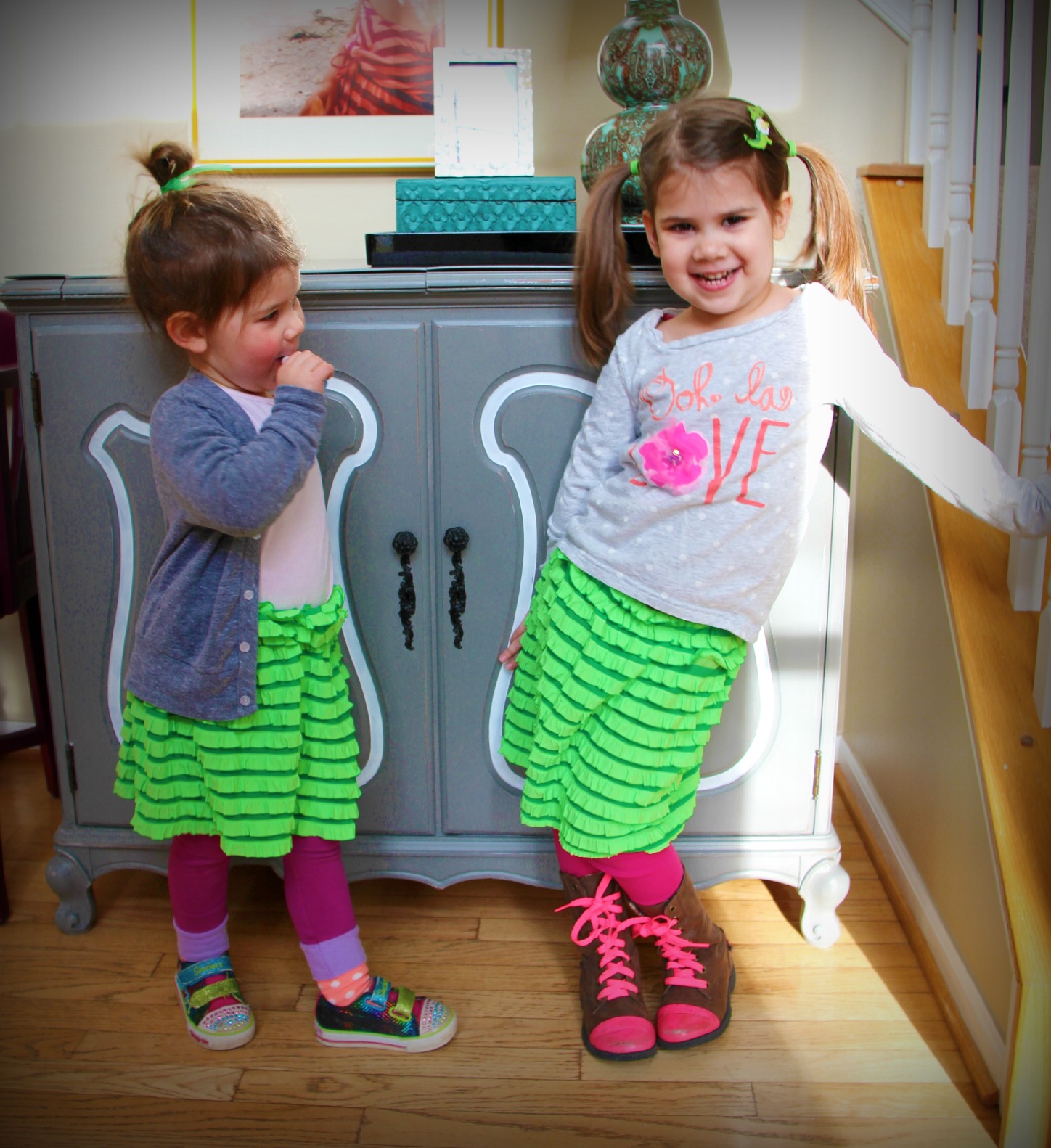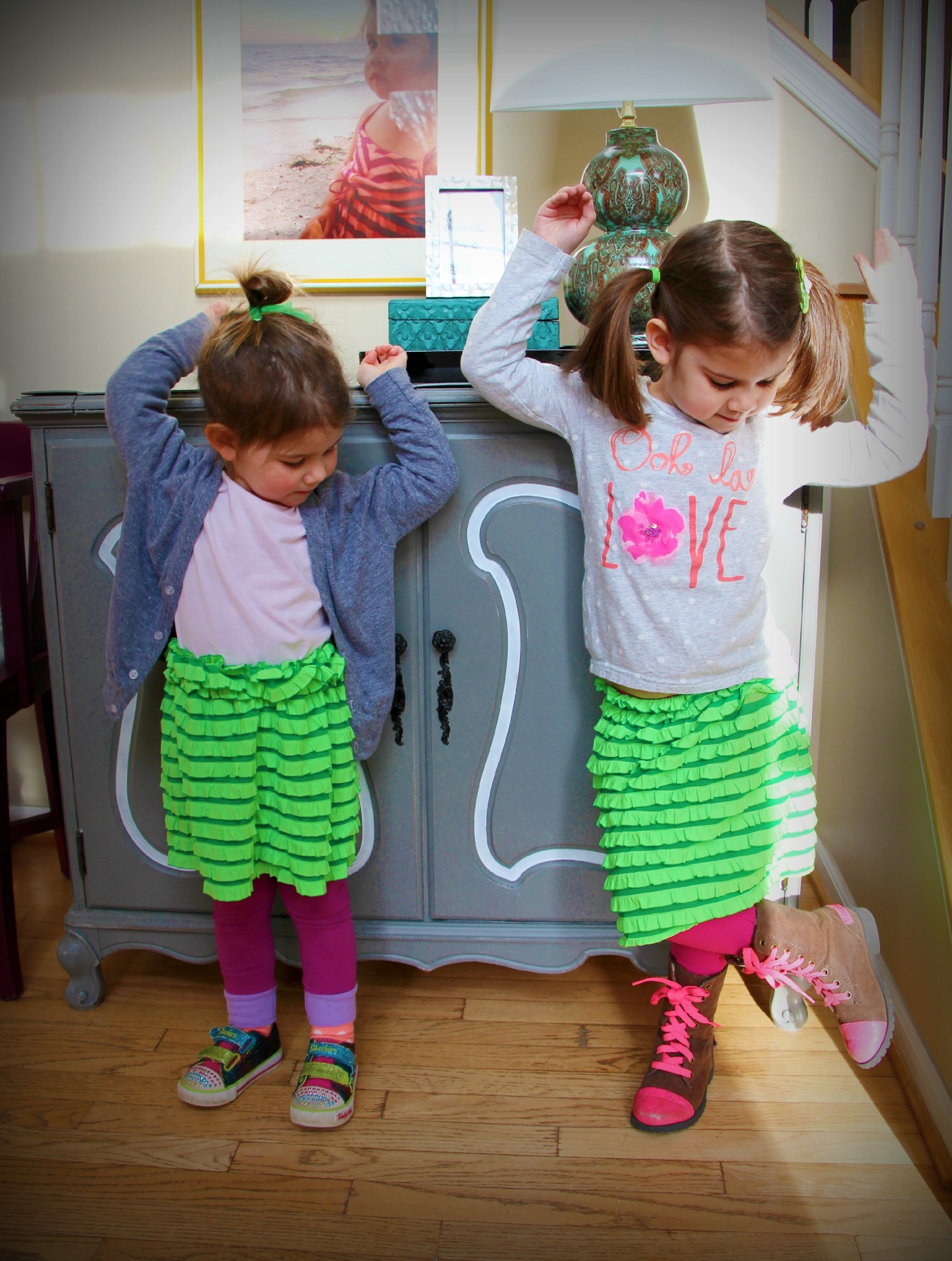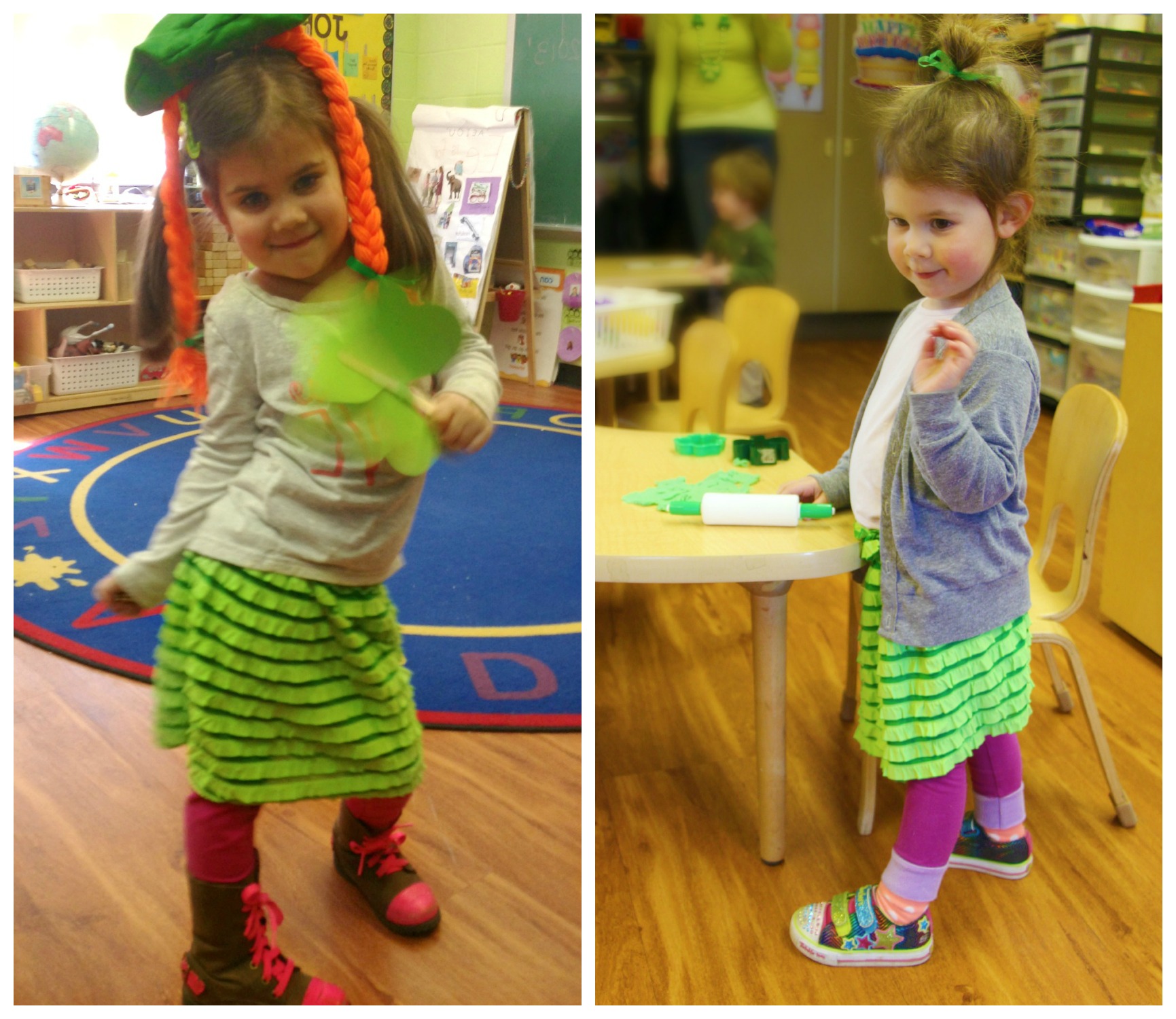 (Sam's painted toe boots are from this post)
This fabric isn't the cheapest but it's worth it's weight in gold for how much time it saves you. No hemlines because it doesn't fray. No sweating over cutting a bazillion strips of fabric to make ruffle covered attire. Love it. I also used it in this post last Spring to make Sophie Monster's top & Samster's tank top dress. (video tutorial for Sam's uber-fabulous sock bun hair HERE)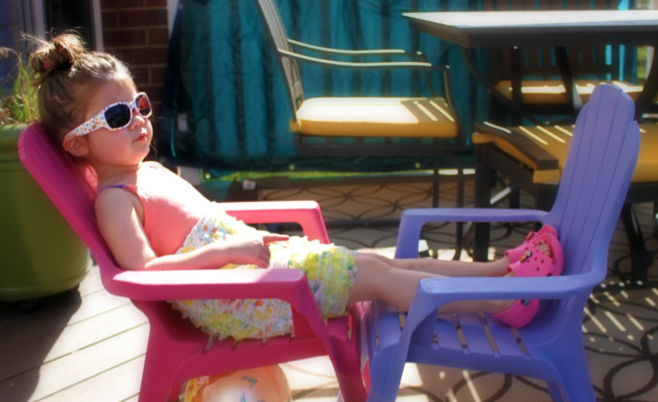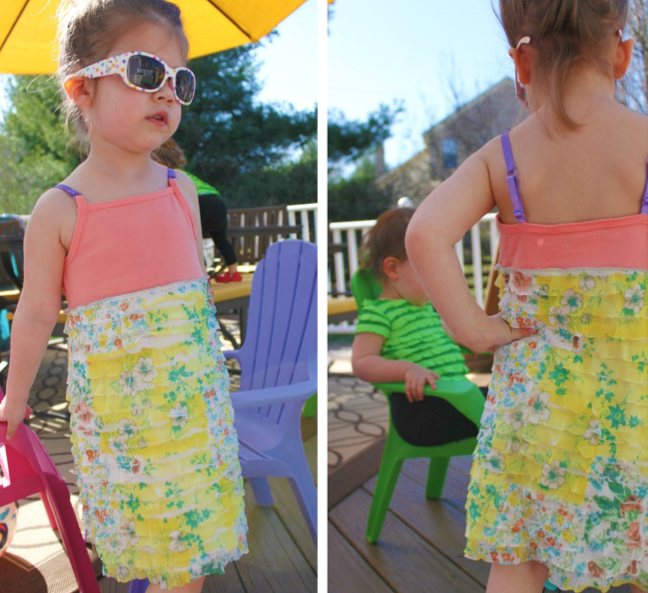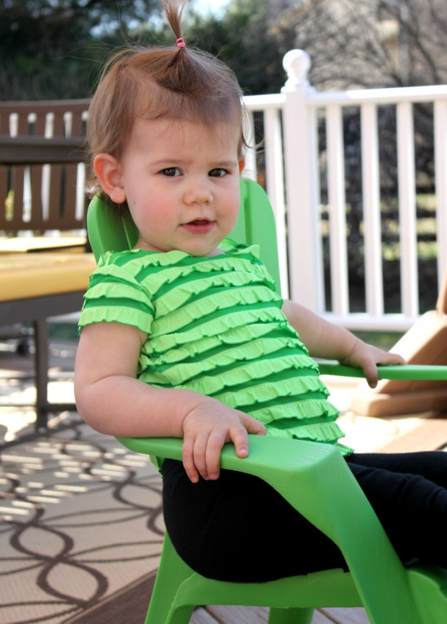 Ugh! What I wouldn't give for a bit of that sunshine…we're supposed to get 1-2 inches of snow & sleet this morning. When oh when is Spring going to get here??