Of course the big excitement of Susan's gender reveal party we went to yesterday should be finding out the sex of the baby but there is little in life that brings me as much joy as watching Sophie Monster eat…
Song: "Problem" (from Hotel Transylvania) [the monster remix] by Becky G [feat Will.i.am.]
LOL, that kid…sheesh.
Aside of Soph's performance the party was pretty darn wonderful. I've never been to a gender reveal party & while I assumed it would be exciting I wasn't prepared for how sweet & touching it would be to watch Susan & her husband share the big news with their other two girls…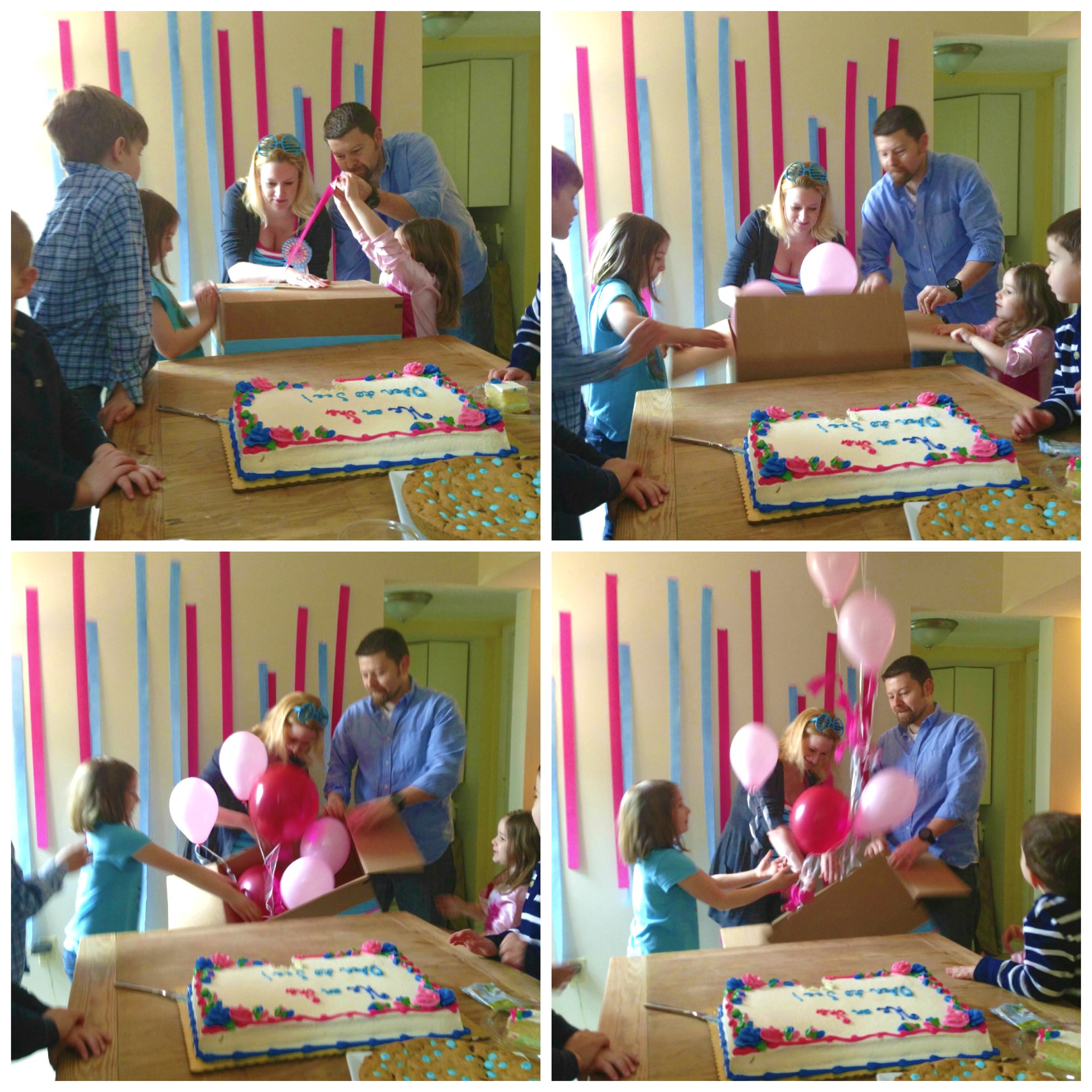 Thanks for letting me be a part of it Susan & here's to having another munchkin around to make some ruffly goodness for!