Welll, it's not exactly low-fat but it is less calories than the regular Chicken Marsala. Perhaps we should call it "lighter" Chicken Marsala…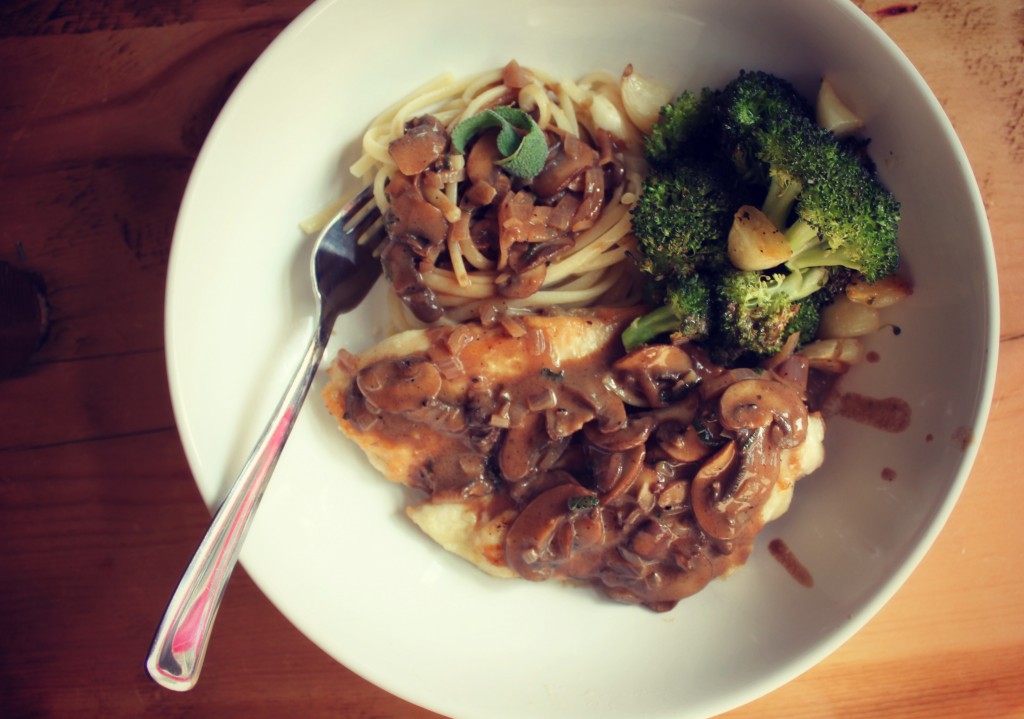 This is one of my go-to favorite recipes. Year round it's always good, the sage is earthy while the wine sauce is light & sweet. Just the perfect balance & it's not too much work. Basically a great "nice dinner" recipe to have in your backpocket.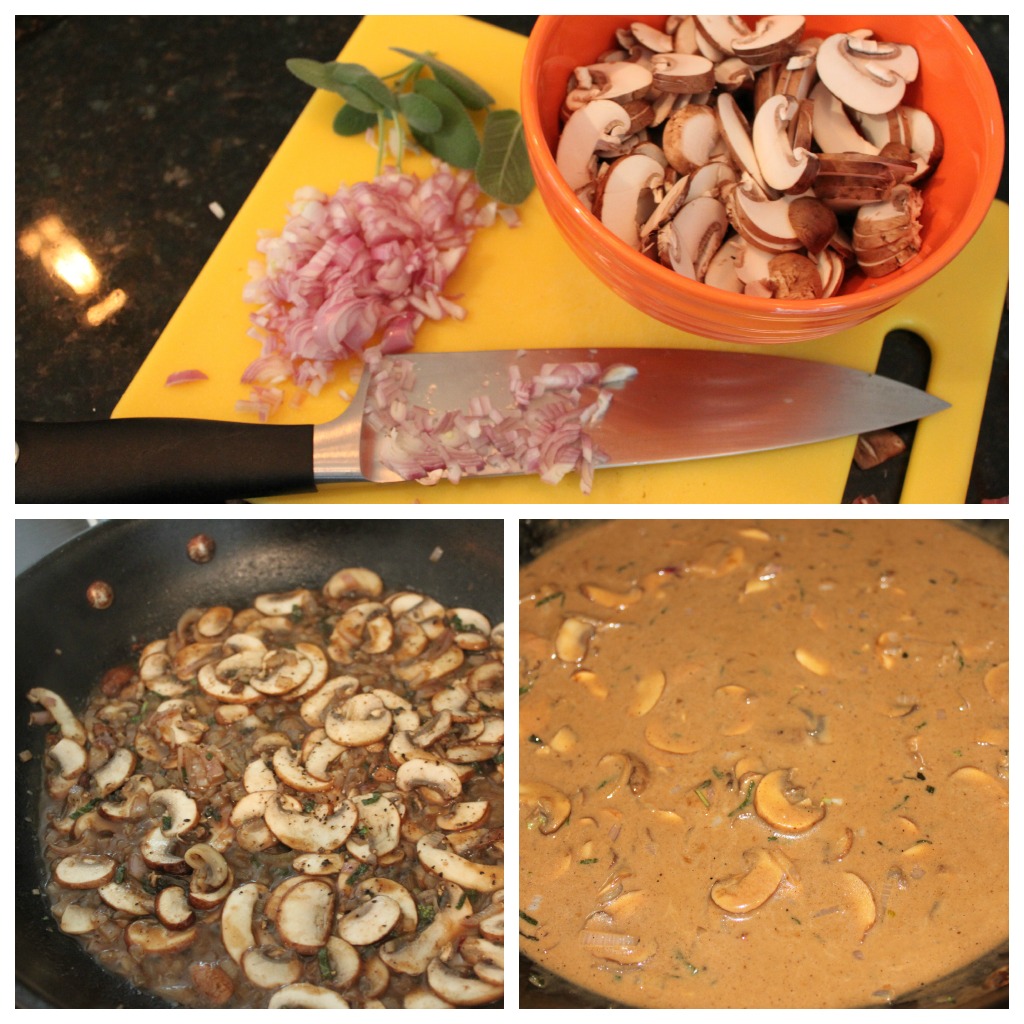 And Sophie Monster's a fan…that's always nice.

Chicken Marsala with Sage via MS Living
2 tablespoons all-purpose flour
Coarse salt and ground pepper
4 boneless, skinless chicken breast halves, (6 to 8 ounces each)
1 tablespoon olive oil
10 ounces cremini mushrooms, trimmed and thinly sliced
1 shallot, minced
1 tablespoon finely chopped fresh sage, plus more for garnish
1/2 cup sweet Marsala wine
1/4 cup half & half
1 tablespoon butter
Directions
Place flour in a shallow bowl; season generously with salt and pepper. Dredge each piece of chicken in flour, shaking off excess.
In a large skillet, heat oil over medium. Add chicken, and cook until golden on the outside and opaque throughout, 8 to 10 minutes per side. Transfer to a plate, and cover with aluminum foil to keep warm (reserve skillet).
Add mushrooms, shallot, sage, and 1/4 cup water to skillet; season with salt and pepper. Cook, tossing frequently, until mushrooms are tender, 3 to 5 minutes. Add wine and cream; simmer over medium-high until slightly thickened, 3 to 5 minutes. Remove from heat, and stir in butter; season with salt and pepper.
Top chicken with mushroom sauce, and garnish with sage.