You guys, you have to tell me the truth. You have to be that friend that would tell me my butt looked big in those jeans. Except it's not my butt…it's my shirt. When I came home from shooting Let's Talk Live on Thursday my lovely husband gave me a big hug & told me how great I had done, except for one thing, did I know my shirt was see through? I'm sorry, whaaaa?!
I obviously already knew my blouse was sheer, hence why I wore a flesh colored tank underneath but he says it didn't look like a sheer blouse with a tank underneath, he says it looked like a sheer shirt with NOTHING underneath. Oh dear.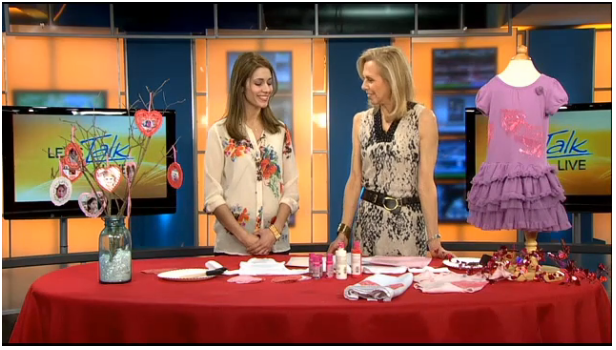 I've watched the video three times now & have no clue what he's talking about, am I missing something here?? You can see it for yourself here & please report back below!
Regardless, I had SUCH a blast doing another segment & am super excited to say that the producers have asked me to come in & do a DIY/Crafting segment on the last Thursday of every month. Woohoo! Dreams are coming true my friend, I do believe things are looking up. (: