Yay!! Check out my home office & lil miss thing in this month's Society Social Manifesto Manalog (whew, say that 3 times fast!)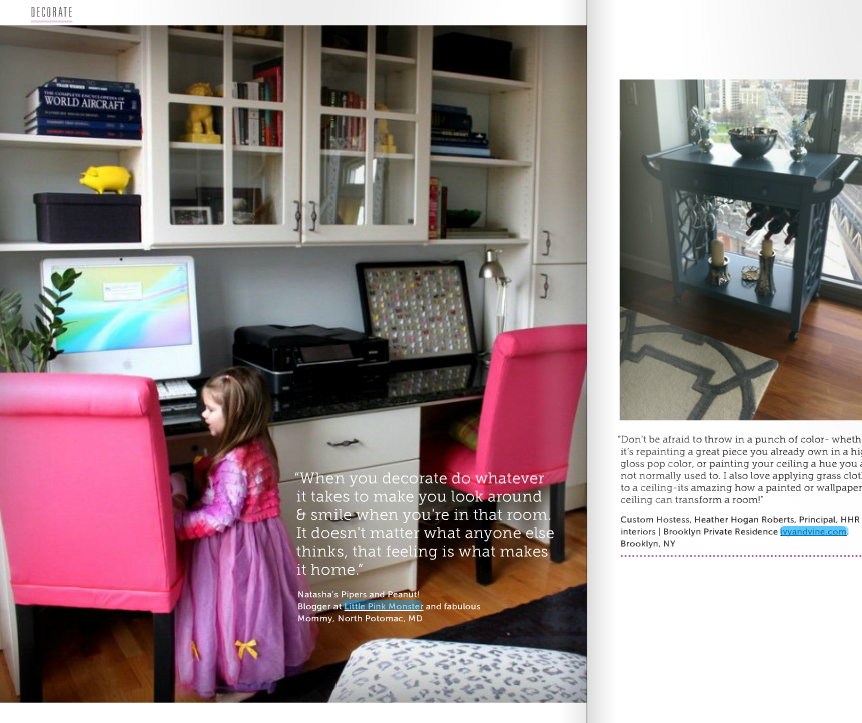 In case you can't quite see my quote is "When you decorate do whatever it takes to make you look around & smile when you're in that room. It doesn't matter what anyone else thinks, that feeling is what makes it home."
YAY!! How exciting! Thanks so much to the fabulous Roxy for featuring my room, I'm downright giddy. (:
PS- Magalog: a promotional copy of a magazine, usually in a 12-page catalog format. The name is a portmanteau of "magazine" and "catalog" and was coined by Gary Bencivenga.
If you missed the entire home office makeover & tutorials check them out here!