Peek-a-boo!
Wondering where the heck I dropped off to this past week? Perhaps it was a secret caribbean vacation that P swept me off to, or maybe I won the lottery & was busy shopping beachfront properties while also building orphanages. Or maybe, just maybe, I was sucked into the sick kid's blackhole where you spend a solid week holed up in your house cleaning vomit, diarrhea & nose bleeds while also keeping track of who had Advil when, when was last time the little one peed, do we think a shower might happen today & oh yeah, did I ever get around to brushing my teeth? Ew. And of course, all of that on around 2-3 hours of sleep a night just to keep it interesting. Oh motherhood, what a blessing.
Now that I have my complaining out of my system, which by the way I think is perfectly fine to do as long as it's in a get it off of your back to someone who understands type of way & not a constant poor me pity party way, here's what happened & more importantly this kind of amazing 'Ah-Ha!' moment that came out of it.
Some nasty virus who couldn't even be decent enough to have a name so I could at least google it compulsively invaded our house on Monday of last week.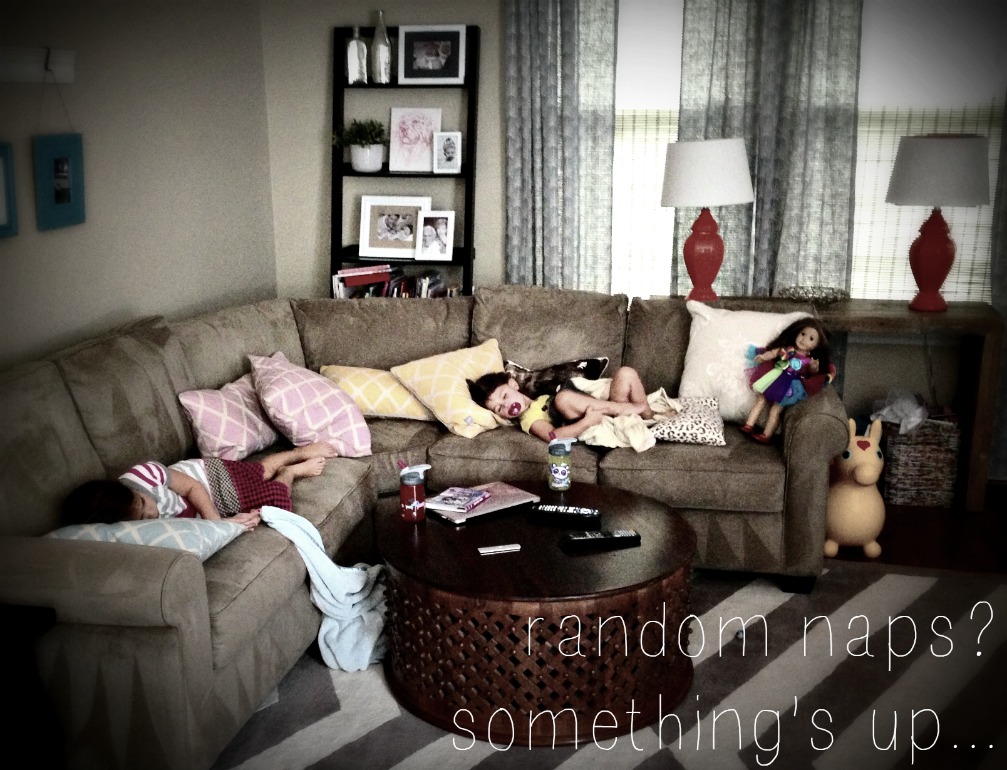 It was the typical, sluggish cranky kids where you start to scratch your head & think, "Huh, I wonder if they're getting sick?" Then by that evening someone has flushed cheeks & has a barely there fever, no one feels like eating & soon enough, just as you had probably predicted, it's 3a & you're woken up to 103+ fever & without a thought you go into full on 'sick kid motherhood mode'.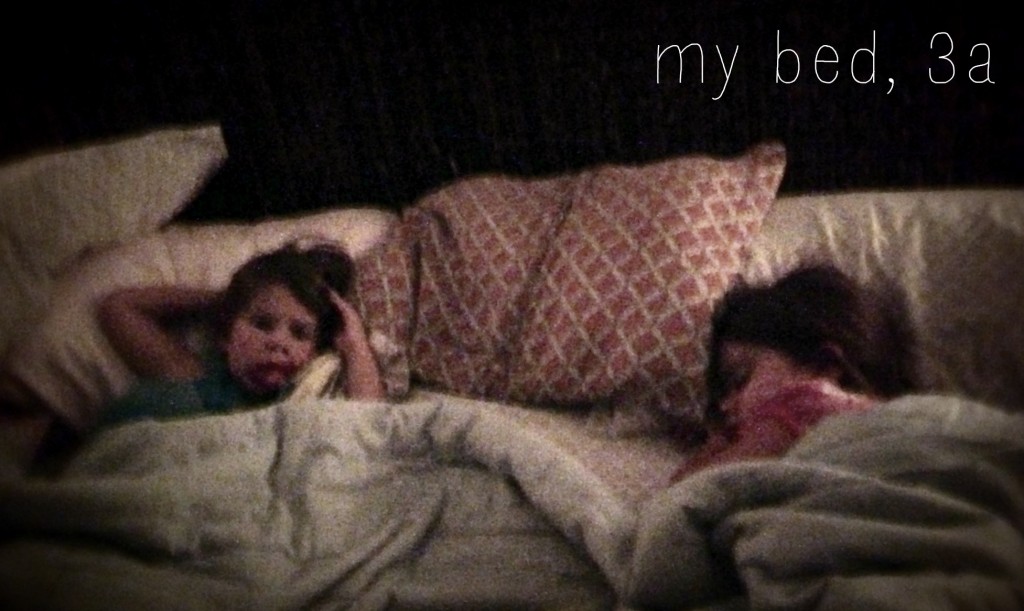 This continued with both Sam & Soph having moderate fevers, headaches, tummy issues & a cough for Sam on through Wednesday, but then as Soph was turning a corner Sam's cough became brutal. Especially at night. Let me remind you in case you're new around here that this isn't our first time to the up all night kid's cough rodeo. For some reason her little body freaks the #@!K out when it gets any sort of sickness by giving her an OUT OF CONTROL COUGH. The kid has had pneomonia/asmtha/bronchitis diagnosis more times than I can count. We've been to multiple doctors & specialists but no one seems to really get why she coughs so overwhelmingly much when she's sick.
This time it even landed her in the ER because she started gagging on her coughs & vomitted continually until she was dehydrated & then after that was under control she started getting nosebleeds every time she had a coughing fit. Poor baby right? After 5 solid nights of this I became 'that mom' & basically demanded that her doctor give her a prescription for cough syrup. You know, the kind grown-ups get when you have bronchitis? It has codeine in it & knocks you off your rump. Yup, Sam got slizzurp. A baby dose of course, but nonetheless codeine cough syrup. I know that may sound crazy, I even questioned if it was the right thing to do but at some point you need to have faith in your motherly instinct. You are their advocate. The only one who is with them at 3am when they're so miserable they just sob in your arms. YOU are the only one who can continually persist & question on their behalf, no matter how annoying you might be, you just have to do it.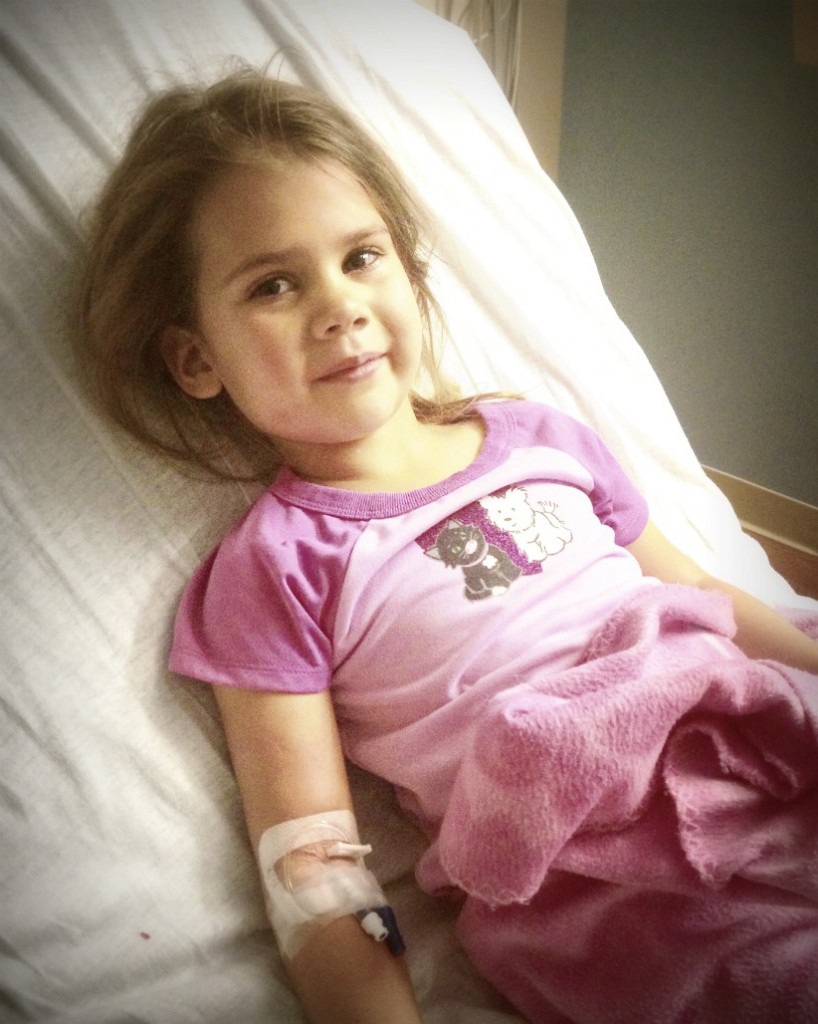 The good GREAT news is I think Sam's finally feeling better. Last night was the very first night she didn't wake up coughing during the night. She slept 13 glorious hours. Instead of an alarm clock I woke up to the sound of a chorus of angels singing "HAAALLELUJAH!"
While I think it's important being a pain in the butt parent advocate for your child isn't the main thing I wanted to write about today. On Saturday night Sam had her first dose of cough syrup & I stayed up most of the night watching TV so I could keep an eye on her breathing. (the risk with any narcotic is that it's a depressant, when you have a kid who's already having breathing difficulties it's a scary thing to add to the picture). I was watching a documentary on HBO & while most of it was just kind of odd there was one quote that stuck out to me, the labor coach warned the very pregnant woman that "Once that baby is born everything will change. The person you were before children will be quick to leave but the mother in you is slow to emerge."
I got to thinking about how perfectly that applied to the situation I was in & really, have been in since Samantha was born. A child demands selflessness of you from the minute they're born. And you'll give it to them, because you're they're mother but that doesn't mean it will come easily.
Being a mother is more than just the protector, the nourisher & the changer of nasty a$$ diapers. After this exhausting, brutal week I realized that truly becoming a mother is to cease being someone else's child. Let me explain…
Yes, your kid is sick so you may have to cancel fun plans, stop blogging & become dead dog tired but you do that because you have to. (and of course, because you love them) I've automatically done that from the moment Sam popped out but I've just realized that it's actually taken me years to fully & selflessly accept that role. When you evolve into a mother you stop looking for someone to save you. You cease from being the child who is wanting someone else to help them, save them or take responsibility & instead become that person. That mother.
Now let's be clear, that in no way means you shouldn't ask for help or shouldn't receive praise & appreciation for what you do. I think every mother should receive a once a year parade in their honor.
I guess what I'm trying to say is that quote really resonated with me for some reason, it felt true on a visceral level. Tell me, what do you think it means?
"Once that baby is born everything will change.
The person you were before children will be quick
to leave but the mother in you is slow to emerge."