AKA: Possibly the most ridiculous piece of attire I have ever made…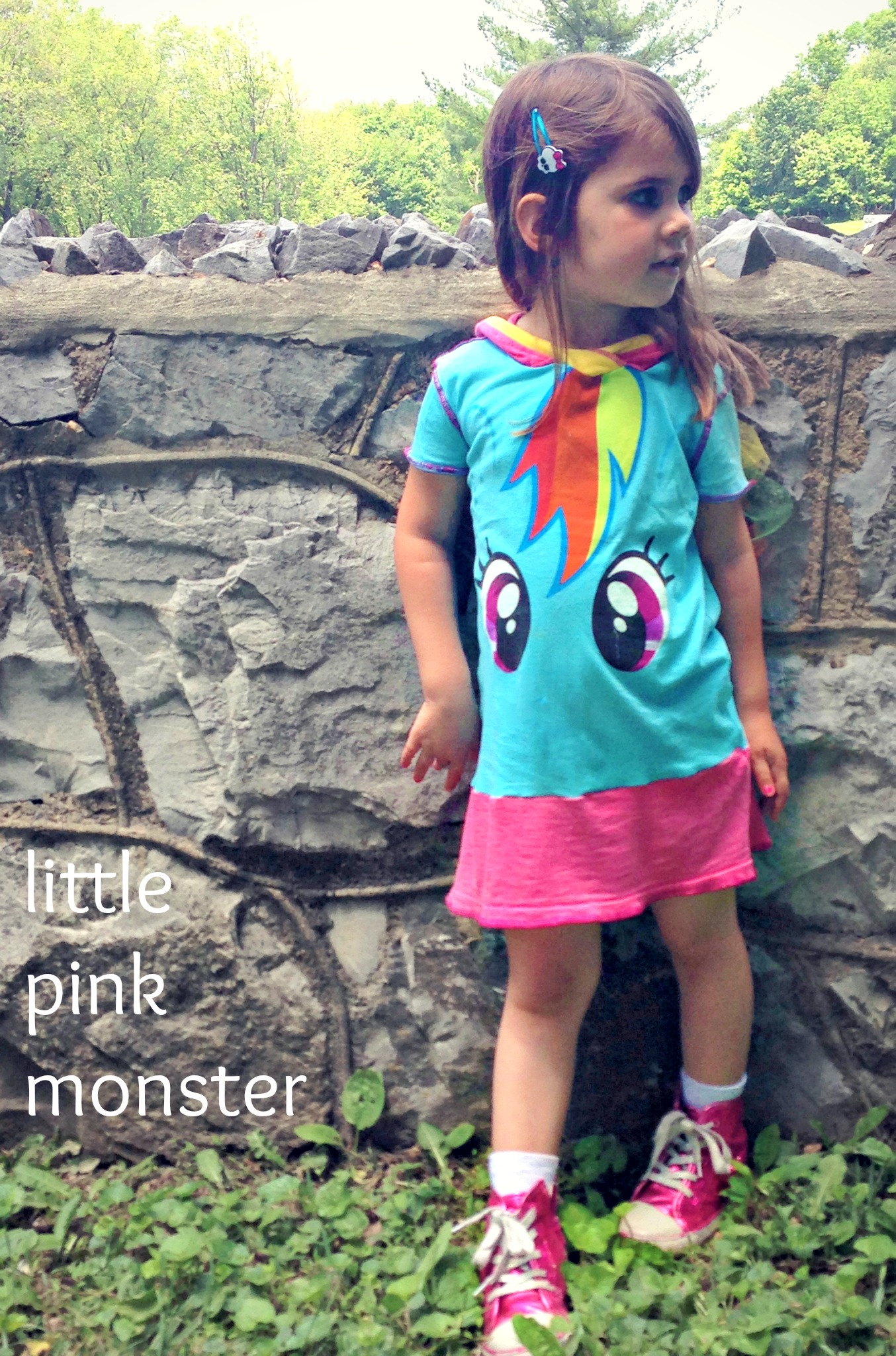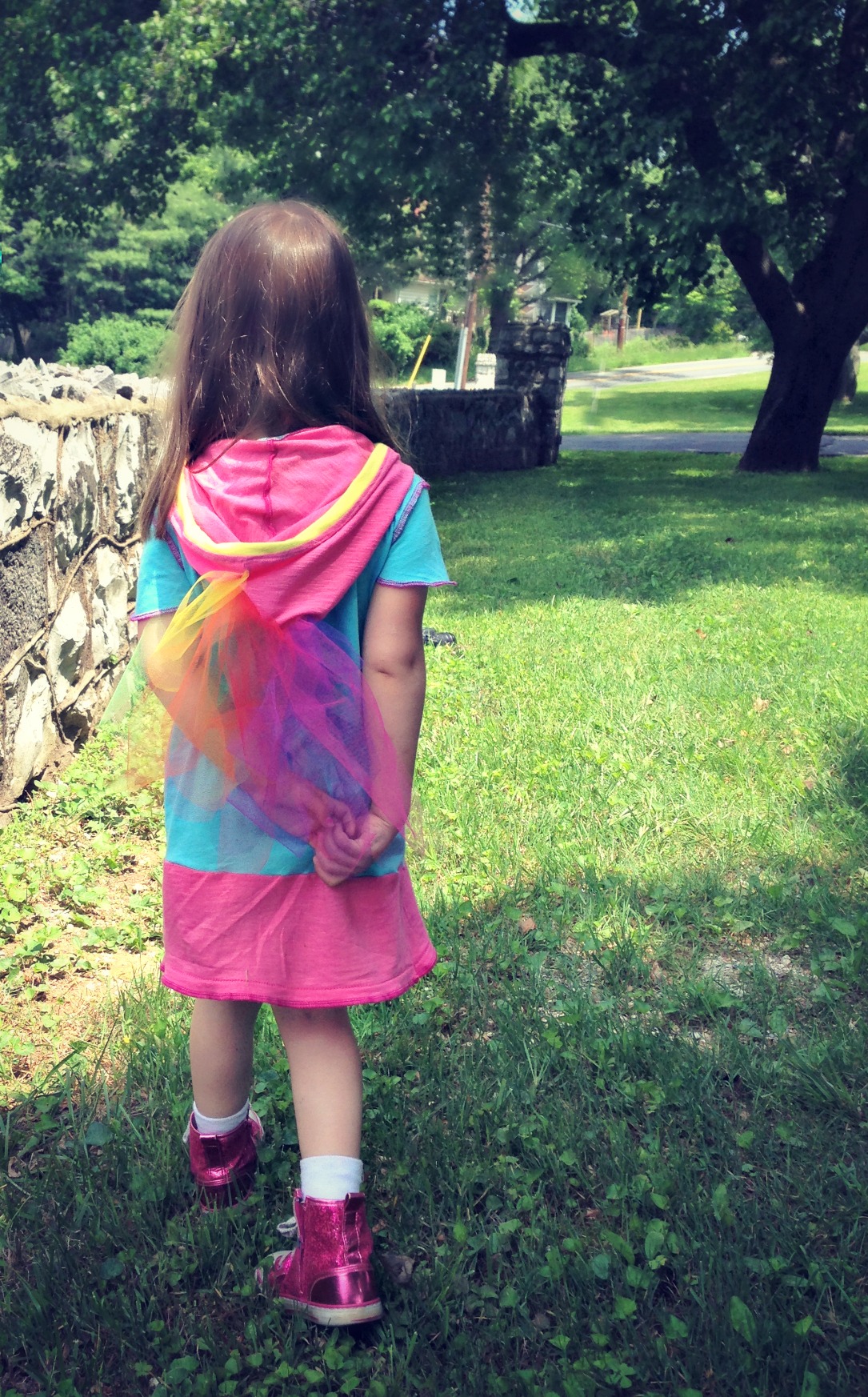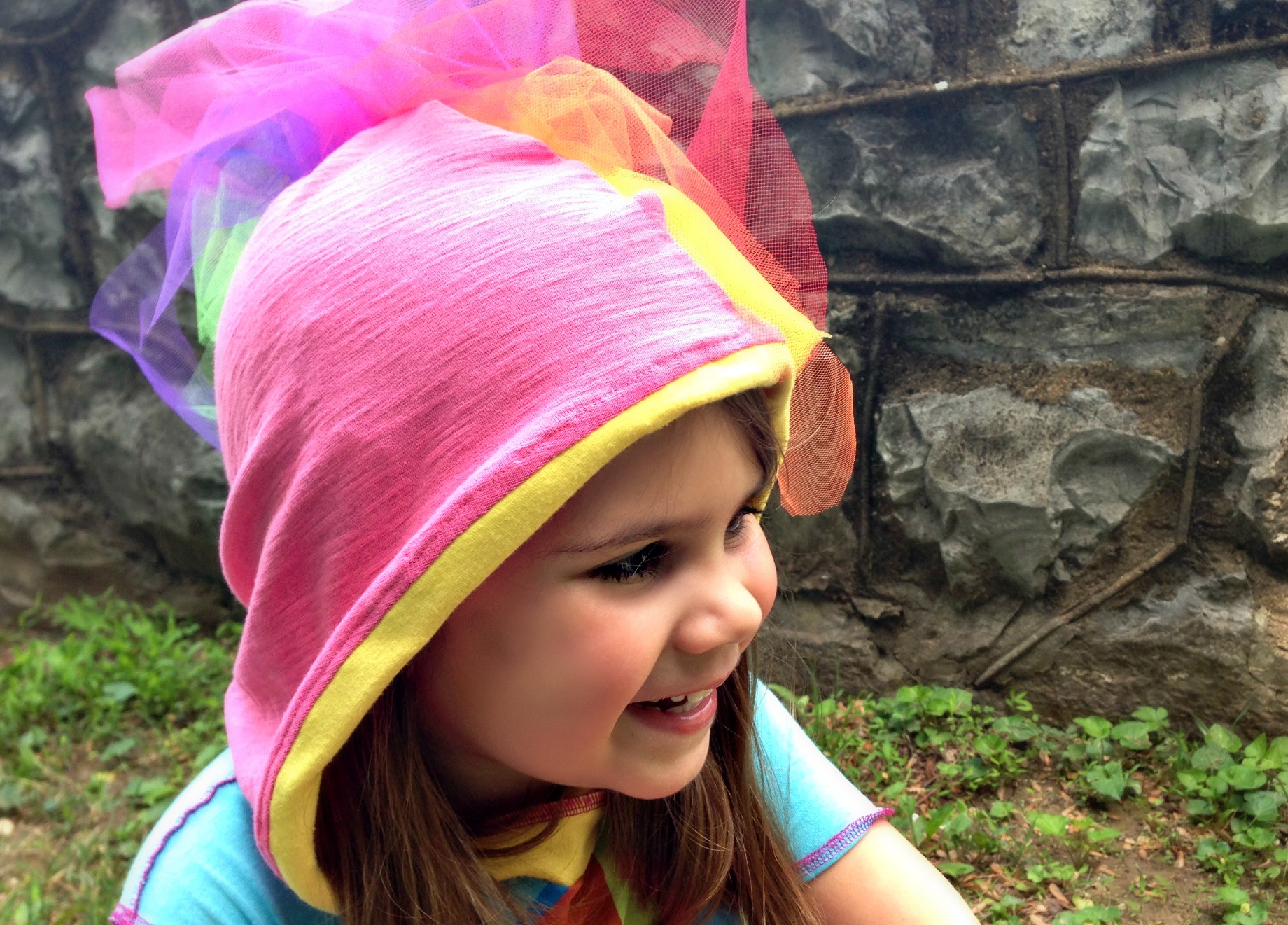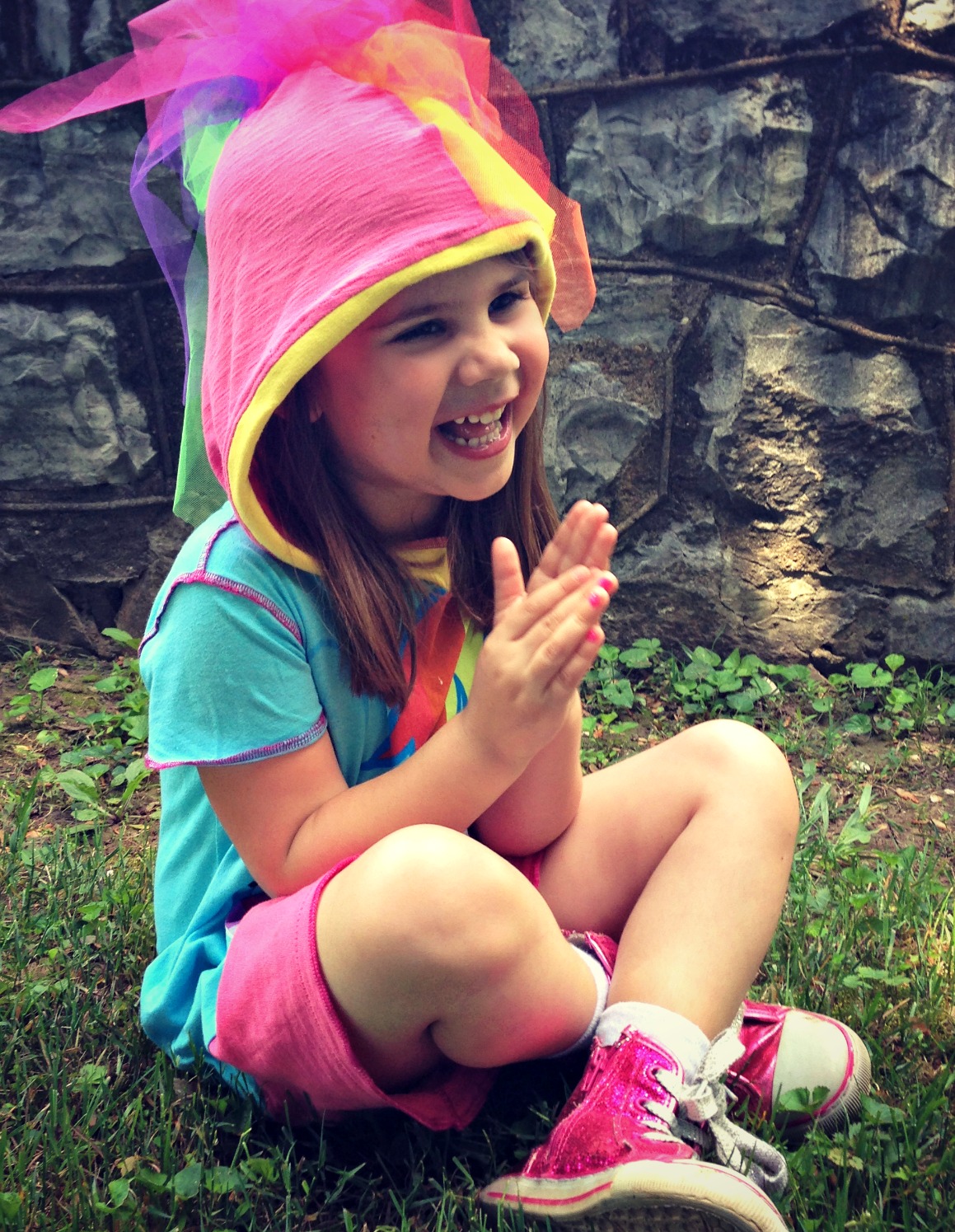 I actually started making this dress for Sophie Monster because she loves Rainbow Dash but once she saw the CRAZY hooded mane she wanted nothing to do with it, luckily her fashion saavy sister had no problem jumping in.
The dress is made using LBB's Hooded Shirt pattern & as you can see a few liberties were taken. Aside from short flutter sleeves & a longer flared length the biggest change was that crazy tulle mane on the hood. Here's a quick recap in case you're adventurous enough to make one as well! Let me just say if you actually make this My Little Pony Crazy Hooded Dress & you do not send me a picture I am going to be so mad at you!! (I purchased my Rainbow Dash T-shirt that I used for the dress body from here: My Little Pony Rainbow Dash T-shirt
but I think H&M kids has a bunch of My Little Pony stuff now too!)

For the hood, first you're going to need to cut several strips of tulle. I just eyeballed it & sliced off a 3″ wide piece right off the the end of the yardage. It came out to be around 23″ long but honestly you're going to be trimming these so don't stress about the length. Next I folded them in half so I had 4 3″x12″ strips of each color, I pinned one on top of the edge of another to create one long piece of rainbow strips. Then using a wide basting stitch I ran the center of the  strips through my sewing machine, this was done just to hold them all together easier.  Right before you get to the step in the pattern where you're going to sew the hood together you're going to sandwich your rainbow tulle piece in between the hood pieces so the stitched edge runs along the hooded edge. In other words when you're sewing the hood pieces together you'll also be sewing the 'mane' into it. Turn it right side out and wah-lah! Instant Insanity. Oh, also after the dress was completed I went back & trimmed down the tulle so that they gradually lengthened much like a real horse mane would. I also curved the edges so they would lay a little better.