My only local crafty friend is leaving me. So sad. To be honest we talk more online than in person, even though we're only 40 minutes apart & have kids the same age it's just so darn hard to get together. Much less actually craft together. But I'm still sad to know I can't drive to her house when I want to throw my Silhouette machine out the window.
We did manage to have one last get together in this past Friday night. P & I had Susan & her family over for dinner. I was originally planning on grilling a bunch of kabobs & burgers for the kids but then this massive rainstorm moved in & nixed those plans. Incredibly inconsiderate if you ask me. So the day of I was scratching my head going what the heck am I going to make for 8 people that doesn't require too much of my time or a huge mess in the kitchen. I wanted to be able to actually socialize while she was here, you know? Then it hit me, LASAGNA.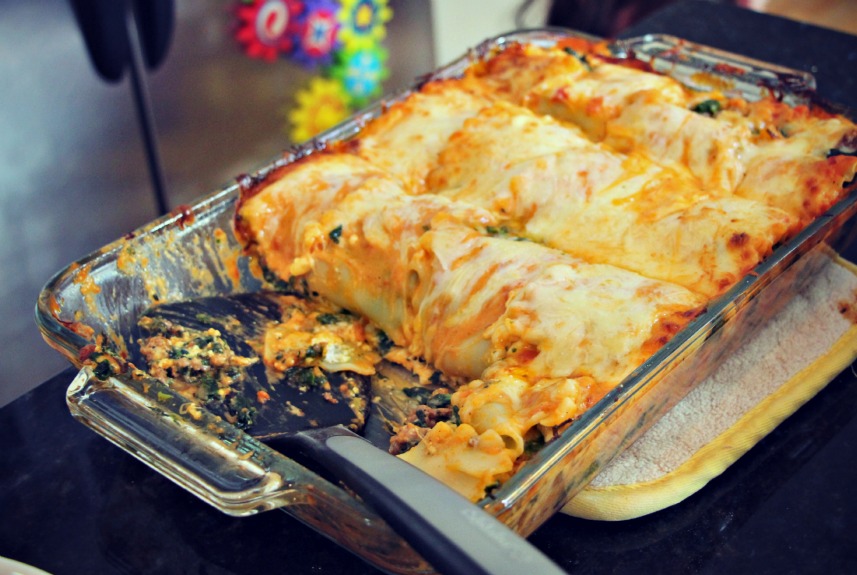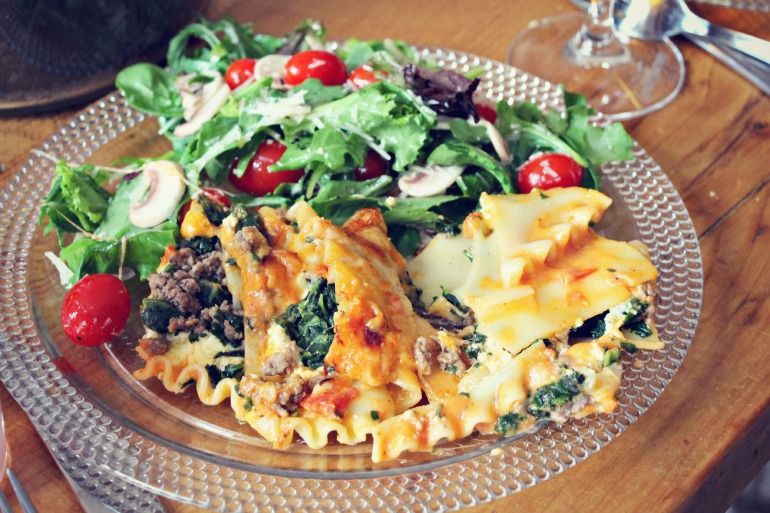 Somehow I've never made lasagna before. I think I found it a bit intimidating. You know, those big squiggly noodles and all. I turned to my all time favorite cook book, Everyday Italian
, for help & like always Giada didn't let me down. It was AMAZING & my favorite part is you can do all of the prep ahead of time & then just pop it in the oven when your guests are arriving.
You can find the complete recipe instructions here, the only thing I changed is I didn't make the tomato sauce, I used jarred marinara & it was totally fine. Also the Bechamel sauce, don't be afraid. Just keep stirring and when that stuff turns into a beautiful, velvety, silky smooth sauce you're gonna be like, 'Awww yeah, Gordon Ramsey come & get it!'
I'm actually eating the leftovers while I'm typing this. Three days later & it's still good. Gotta love good leftovers.
So I entitled this post 'No Tears Lasagna' because I wanted it to be so good that neither of us could even think of crying when she left. I know that she'll still be there for me when I need help with my invisible zipper foot or just want to commiserate with someone about this crazy mommy life.
Sometimes life feels so transient, like it's just a series of people coming in & out of your life. I like to think each one serves a purpose, like they were meant to be there at just that time for a reason we may never know although it was special nonetheless.